The BEST Episodes of Unlimited Psychic Squad
Every episode ever - ranked by fan votes!
Last Updated: Mar 3, 2021
Kyousuke Hyoubu, an ESPer who was betrayed many years ago, is now one of the most powerful ESPers—and also a fugitive. However, behind that glare lies a kind heart. His main mission is to save ESPers who are mistreated by humans, even if that be by force. Through his methods, he has saved many ESPer lives and gained the loyalty of those he has saved. The name of his group: P.A.N.D.R.A.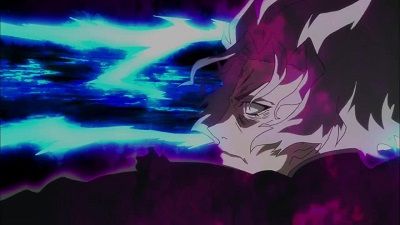 #1 - Catastrophe -Pandora's Box Opens-
Season 1 - Episode 9 - Aired Mar 5, 2013
The American government has made their move with a full on assault against the Catastrophe, but their real intentions are unknown even to their spy; History will repeat itself.
9 votes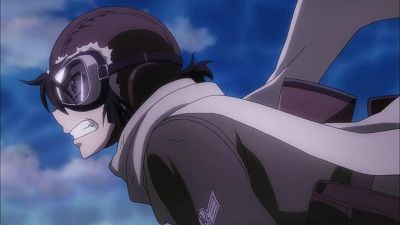 #2 - ESP Unit - Part Two -Generation ZERO PART II-
Season 1 - Episode 8 - Aired Feb 26, 2013
Kyosuke has been chosen to represent the E.S.P unit in the Navy war games. The Units future is on his shoulders.
10 votes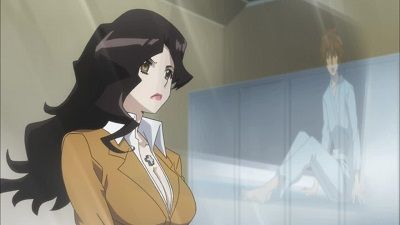 #3 - The Distant Paradise -Original Sin-
Season 1 - Episode 10 - Aired Mar 12, 2013
Old foes thought long gone, have been exposed as the mastermind behind the plans to sink the Catastrophe is taking Yugiri. This new information re-ignites the fire in Kyosuke as he shakes off death to get his revenge.
7 votes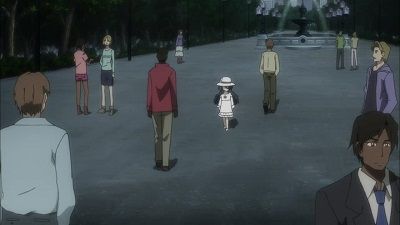 #4 - To the Future -LAST RESOLUTION-
Season 1 - Episode 12 - Aired Mar 26, 2013
Saotome plan is finally coming to fruition and with no one powerful enough to stop it, the world will be saved from Hyobu Kyoskue.
9 votes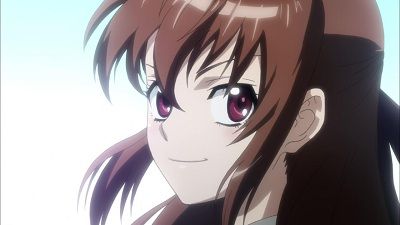 #5 - ESP Unit - Part One -Generation ZERO PART I-
Season 1 - Episode 7 - Aired Feb 19, 2013
After his father's death, Baron Tsubomi took in Kyosuke and raised him with his daughter Fujuko, a sensory user. Together with other sensory users they help form Japans first Special ESP Unit.
10 votes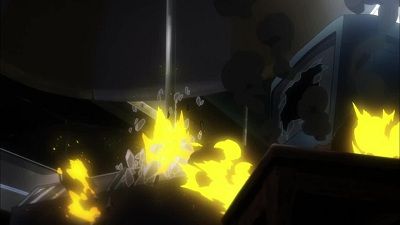 #6 - Paranormal Jailbreak -Schooler of Deadlock-
Season 1 - Episode 1 - Aired Jan 8, 2013
The leader of the criminal esper organization P.A.N.D.R.A is imprisoned in the jail for espers, Deadlock. There he meets a man with unusually colored eyes who catches his interest, Andy Hinomiya.
11 votes
#7 - The Two Within the Storm -Outlaws-
Season 1 - Episode 11 - Aired Mar 19, 2013
New York has a new Mayor that is in support of esper relationships, at the same time Hyobu and Andy work their way into the USEI facility only to discover…
8 votes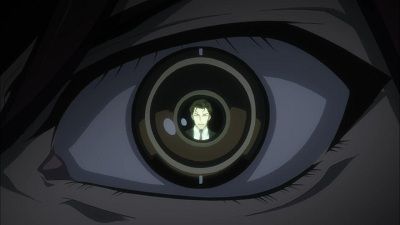 #8 - Darkness, Run -As True as a Lie-
Season 1 - Episode 6 - Aired Feb 12, 2013
Not only is the secret of the Catastrophe is revealed but so has Andy's hidden agenda. Does he have the power to stand against the Major?
9 votes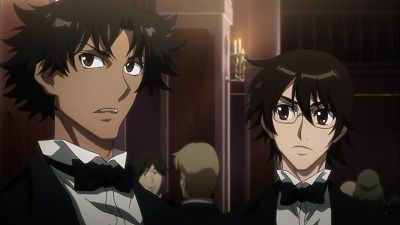 #9 - Cleanliness and Pollution -Queen Not a Princess-
Season 1 - Episode 3 - Aired Jan 22, 2013
P.A.N.D.R.A has kidnapped Princess Sophie a Pro-Esper activist. The plan to do so was formulated by non-other than Yugiri.
11 votes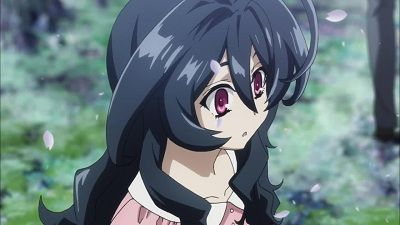 #10 - Strangers -Portrait of the Family-
Season 1 - Episode 5 - Aired Feb 5, 2013
As the Catastrophe is undergoing repairs after their clash with The Children, Andy is tasked by Magi, Momiji and Yoh to accompany Yūgiri as they are summoned back. The crew enjoys some free time shopping. Andy treats Yugiri to a special treat but its cut short when he is visited by B.A.B.E.L with some important information.
9 votes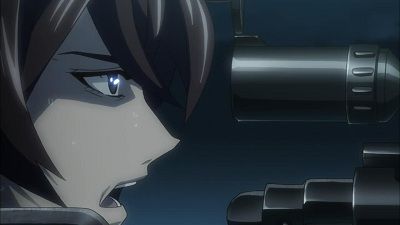 #11 - The Melody of Assassination -Ghost of WW2-
Season 1 - Episode 2 - Aired Jan 15, 2013
As Andy begins to familiarize himself within P.A.N.D.R.A, he is given his first mission to assassinate a mafia leader.
10 votes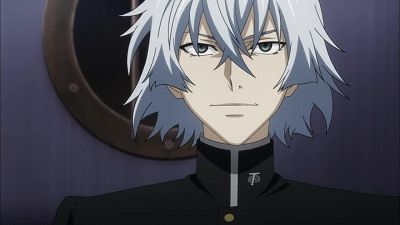 #12 - Absolute Domain -Children Territory-
Season 1 - Episode 4 - Aired Jan 29, 2013
Hyobu Kyosuke has ordered the Catastrophe back to Japan where they at met with a warm welcome from old friends.
10 votes