The BEST Episodes of Undercover Boss (CA)
Every episode ever - ranked by fan votes!
Last Updated: Jan 2, 2020
CEOs from ten of Canada's biggest corporations stealthily join the ranks of their own unsuspecting workforce in the anticipated new series Undercover Boss Canada. Each episode features a prominent executive from a Canadian company who goes incognito among their employees. The executive, in disguise, works with their staff who believe they are simply training a new recruit. Each "boss" takes an often emotional journey, discovering the effects their decisions have on others, the perception of the company, and who the unsung heroes of their workforce are. Most importantly, they learn how to apply what they have gained from the experience – both for their company and for themselves.
#1 - Fedex Express Canada
Season 1 - Episode 10 - Aired Mar 31, 2012
Lisa Lisson, CEO of FedEx Express Canada, knows how to deliver. But as a single mother with a high stress job, she also believes in maintaining a healthy work-life balance. FedEx is consistently listed as one of the top 50 best Canadian employers and Lisa knows to be number one, the FedEx work environment needs to improve. She believes that when employees are engaged, committed and motivated by their leaders and work culture, they are driven to contribute to the company's well being. Lisa goes undercover to ensure employees have the tools they need to succeed - and that FedEx not only delivers to its customers, but also to its valuable employees.
1 votes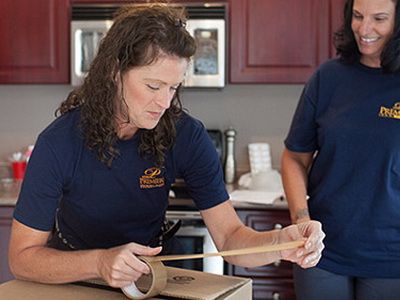 #2 - Premiere Van Lines
Season 2 - Episode 7 - Aired Oct 18, 2012
Moving is officially the second most stressful event we go through in life – trumped only by the death of a loved one. Established, professional moving companies are being squeezed by low-cost rivals and unregulated fly-by-nights. "They give the industry a bad name," says Kirsten Flynn, the boss of Premiere Van Lines. She's a woman with a formidable reputation. Her own staff call her "Frugal Flynn" because she watches the pennies to protect profits. But will she loosen the purse strings after traveling the country and seeing firsthand how her own staff are missing basic tools? It's doesn't take long before the disguised boss is overwhelmed and literally can't deliver the goods. A storage worker breaks down when he reveals how, years ago, a horrific accident cut short his career at the wheel.
2 votes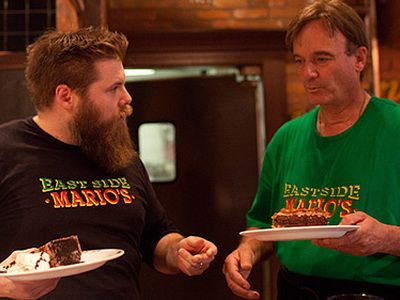 #3 - East Side Mario's
Season 2 - Episode 10 - Aired Nov 8, 2012
John Rothschild is the CEO of Prime Restaurants Inc., which has over 140 casual dining restaurants in Canada and the U.S., including East Side Mario's. He goes undercover in the restaurant in a bid to check the front lines of the business. With the explosion of family dining restaurants, East Side Mario's is fighting for customers and Rothschild is worried that his brand is starting to look dated. But his own staff and customers have surprising solutions to reviving business, and when he reunites with the people he worked alongside, he makes a big difference to both their personal and work lives.
1 votes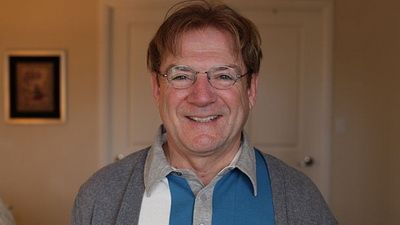 #4 - YMCA Canada
Season 4 - Episode 5 - Aired Oct 17, 2013
Scott Haldane, the National CEO of YMCA Canada gets a full head of hair for the first time in 30 years, when he works in disguise in his own organization. But, as he meets his workers and gets to understand the realities of their working lives, he realizes he's also on a very personal journey of discovery.
1 votes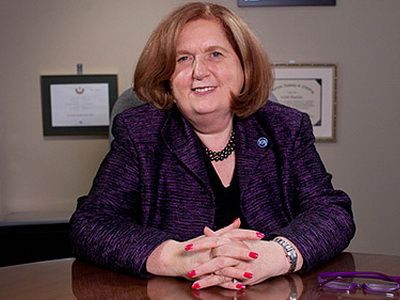 #5 - Victorian Order of Nurses
Season 2 - Episode 5 - Aired Oct 4, 2012
The Healthcare system is at breaking point, as baby boomers age and put increasing demand on services. The Victorian Order of Nurses takes the pressure off hospitals by providing care for people in their own homes. It was once a unique service, but now hundreds of rival companies compete for cash and customers. Judith Shamian says unless she takes drastic action, the Canadian institution she runs will be consigned to the history books. However, her decision to work in disguise so she can see for herself the pressure nurses are under in life and death situations is riddled with risk. Just hours into her first day on the job, an unexpected encounter throws her undercover operation into chaos. At the end of the week, an exhausted Judith resumes her role as CEO, and rewards the workers who showed such kindness and dedication. A couple with a heart-breaking story gets an emotional double surprise. Their reward will benefit an entire community.
3 votes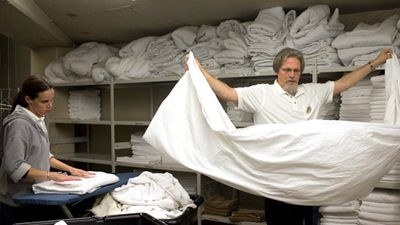 #6 - Bellstar Hotel & Resorts
Season 3 - Episode 5 - Aired Feb 14, 2013
There's been a boom in boutique hotels across Canada and our taste for more intimate, and unique stay experiences has affected the way the resort industry does business. Bellstar Hotel and Resorts is one of the rare Canadian companies doing well in this niche market, despite the volatile economy. In less than ten years the company has quadrupled in size and is now seen as a major player in the Canadian West. The CEO – a former national long-distance track star – is now pushing for Bellstar to become one of the top resort companies in North America. But when Ed Romanowski joins housekeeping staff, he struggles to keep up and makes startling discoveries about the business he's running.
2 votes
#7 - TTC
Season 1 - Episode 3 - Aired Feb 16, 2012
As newly appointed Toronto Transit Commission Chair, the pressure is on for Karen Stintz to keep the city's main public transit artery up to speed. From fare hikes and route cutting to service delays and persistent bad press about employees, Karen is under constant scrutiny. Facing a $1 billion budget shortfall, Stintz and the TTC have rough times ahead. Karen signs up for the ride of her life as she goes undercover in hopes to solve some major public transit issues and repair the TTC's damaged reputation.
3 votes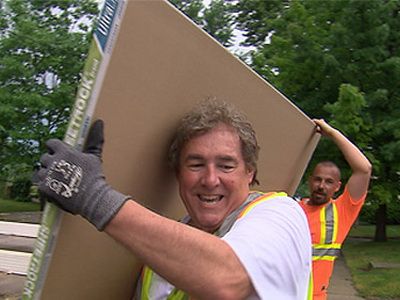 #8 - Home Hardware
Season 2 - Episode 1 - Aired Sep 6, 2012
The executive Vice President and Chief Operating Officer Terry Davis has been with Home Hardware for 42 years. Now he's returning to his roots working in the warehouse and making his own improvements. But will the disguised worker walk off the job after a sweaty shift of hauling drywall?
2 votes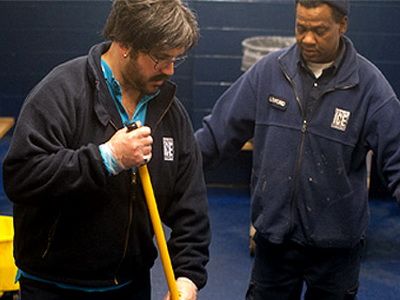 #9 - Canlan Ice Sports Corp
Season 2 - Episode 2 - Aired Sep 13, 2012
Undercover Boss Canada takes a look at what really goes into creating the nation's favourite pastime – Hockey. Canlan Ice Sports Corp is the largest private sector owner/operator of ice sports & entertainment facilities in North America and believes its role is to nurture future NHL stars. CEO Joey St-Aubin admits their prices are higher than local municipal rinks, but believes his company offers a premium service and better ice quality. In an effort to win back cost-conscious customers, he adopts a brand new identity, allowing him to secretly survey his rinks, bars and restaurants and find out how they're really performing. Ice Queen Ramona coldly tells him to quit complaining when he struggles to get the rinks ready for play-off, and there's so much dog poop to pick up at one facility, there's no time for lunch. In the end, what he discovers leads to real frontline changes that make life easier for staff and also go down well with customers.
2 votes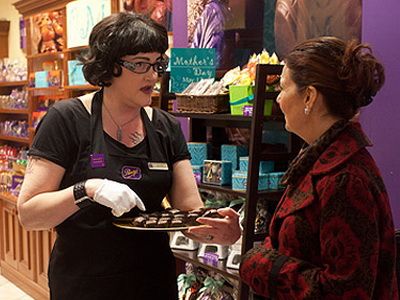 #10 - Purdy's Chocolates
Season 2 - Episode 3 - Aired Sep 20, 2012
Chocolates are a sinful indulgence, but while Kriston Dean has the nation's most delicious job, hitting sales targets is a tough nut to crack. Purdy's dominates the west, but is struggling to make an impression elsewhere. To boost sales, the Chocolate Queen travels the country, working in disguise in her own stores and factory floors. But Kriston is nearly busted by a suspicious staffer, and it's not long before she has a chocolate meltdown and brings an entire assembly line to a gooey halt. When her fake tattoo is wiped off and wig whipped away at the end of the week, she meets the people she worked with again. Her true identity is revealed, and they discover she's a boss with a soft center. Devoted worker Kathy, who juggles hectic factory floor shifts while looking after a sick husband and raising a grandson, is full of teary-eyed appreciation when Kriston decides it's time to make her life easier.
2 votes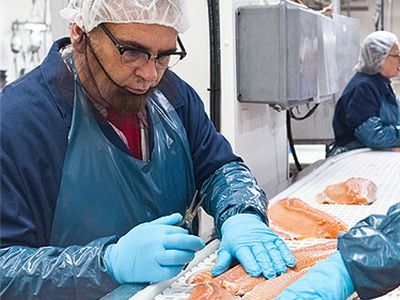 #11 - Cooke Aquaculture
Season 2 - Episode 4 - Aired Sep 27, 2012
This episode nets an exclusive "behind-the-scenes" look at what it really takes to get fish on our dinner plates. Cooke Aquaculture is the Canadian leader in salmon farming, but they operate within an aggressive global market, and have to maintain production to safeguard jobs in Atlantic Canada. In some communities, they are responsible for one out of every two pay cheques. CEO Glenn Cooke gets a fresh head of hair and a new identity, so he can join his own workers on the frontline. As he struggles through the work week, he causes chaos at his fish processing plant and creates costly delays. All is forgiven, though, when he gets a chance to make good and reveal his true identity at the end of it all. He summons the workers he met to the company's remote retreat, The Big Hole Fishing Lodge. Mom Elvie, who lost her husband after a long illness, is in tears when family man Glenn makes her vacation dream come true, and hatchery technician Jean gets the surprise of her life when he announces plans to reunite her 15 brothers and sisters for a long-awaited get-together.
1 votes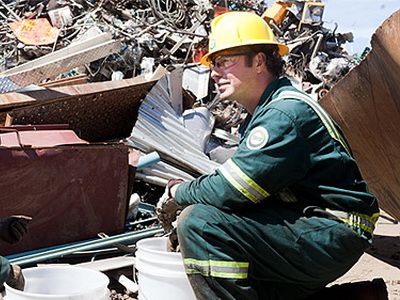 #12 - Tervita Corporation
Season 2 - Episode 6 - Aired Oct 11, 2012
Tervita specializes in environmental clean-up for Western Canada's booming energy and mining industries. The company has ambitious growth plans to attract workers. It doesn't take long for Fory Musser, VP of Strategy, to discover why when he quits his cushy office for a work week on the frontline – his company specializes in doing some of the nation's dirtiest, smelliest jobs. He joins Julie, who sorts through tons of dangerous, nasty waste every day, and Etta, a former social worker who used to repair families but gets more job satisfaction destroying things, as Tervita's top car crusher. When Fory's undercover assignment is up, he returns to HQ and summons the five workers he met to a meeting, where he dishes out some of the season's biggest rewards.
2 votes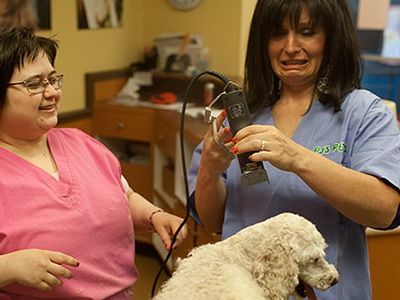 #13 - PJ's Pets and Pets Unlimited
Season 2 - Episode 8 - Aired Oct 25, 2012
Canadians spend nearly $9 billion dollars a year on their pets – that's more than we spend on kids' toys, designer shoes and dental plans! PJ's Pets/Pets Unlimited is one of the nation's oldest and respected pet store chains, but the company has a new President in place, and she's prepared to rattle a few cages. Margaret Kordas steps out of her high heels and spends a week working in her own stores. Throughout her journey, she comes to appreciate the level of knowledge and competence the retail staff displays. While in disguise she also discovers a few costly inefficiencies and wasted opportunities – and confronts a personal fear of spiders! At the end of the week, she slips back into her designer suit and heels to reunite with the passionate people she worked with. Her true identity is revealed and those workers are rewarded for their hard work and honesty.
3 votes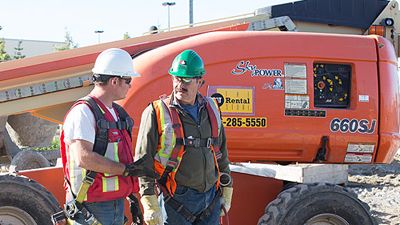 #14 - Clark Builders
Season 3 - Episode 3 - Aired Jan 31, 2013
The construction industry is booming. Even in this turbulent economy, it provides work for 1 in every 16 Canadians. Clark Builders is responsible for creating commercial and industrial buildings. It was launched in 1974, back in Yellowknife, with just a dozen employees. Today it is a $600 million a year powerhouse, headquartered in Edmonton, Alberta, with a nearly thousand-strong workforce throughout the Western provinces. Andy Clark, the Executive Chairman and Company Founder, believes that every time the company takes on a project, it has an opportunity to strengthen its reputation - or ruin it. He says: "My name may be on the door, but it's the guys on site who make the company." Keen to find out what those guys think of the company he runs, and to discover ways to improve productivity, he puts on a tool belt for the first time in 30 years and joins his building site crews. But what one worker says leaves him so distraught, his entire undercover mission is jeopardized when he takes off his disguise and reveals that's he's not the new guy in town – he's the boss!
2 votes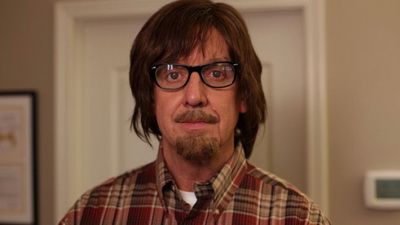 #15 - Northlands
Season 4 - Episode 2 - Aired Sep 26, 2013
Richard Andersen, the president and CEO of the sports-and-entertainment complex Northlands, gets the skinny on how his business operates when he puts on a fat suit and poses as an employee in various entry-level positions.
2 votes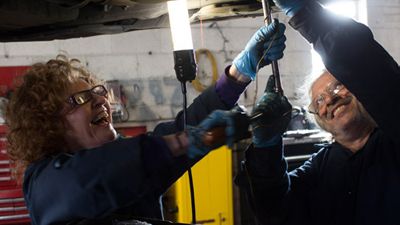 #16 - Beck Taxi
Season 3 - Episode 4 - Aired Feb 7, 2013
Life on the road takes its toll when the bosses of North America's biggest independent cabbies, Beck Taxi, work in disguise. General Manager Gail Souter and Operations Manager Kristine Hubbard are mother and daughter. Together, they run a business that has takes 15 million passengers a year to where they want to go. But with tough City Council regulations and high overheads, drivers are struggling to make a living.
3 votes
#17 - Molson Coors Canada
Season 1 - Episode 6 - Aired Mar 8, 2012
With Molson CEO Dave Perkins too recognizable for the job, Chief Legal Officer Kelly Brown goes undercover in the Molson Coors Breweries across Canada. A new mother, Kelly leaves her young daughter at home, traveling from east to west to brave the production line and overnight shifts. Working in a male-dominated industry, Kelly connects with other women in the breweries to see what they face on the job – and she is surprised by what she learns. As well, facing public criticism from beer lovers of Molson's "industrial" taste, Kelly gets into the hops and testing at the Creemore plant. She also checks if corners are being cut safety-wise. She discovers employee dedication she can raise a glass to, and makes some emotional connections along the way.
5 votes
#18 - Goodlife
Season 1 - Episode 8 - Aired Mar 22, 2012
COO of GoodLife Fitness Jane Riddell enjoys making a difference in people's lives through fitness. From coast to coast, one in every 45 Canadians is a GoodLife member. Creativity and new programs for member and employee retention are necessary to be competitive in the gym crowd. Without this, profitability could flounder. Jane immerses herself in the gym scene to gain new insight. As an undercover boss, she works as a Zumba instructor trainee, a maintenance worker and salesperson, whose competitive skills may not be up to snuff. Later, when she witnesses employee dedication wavering, she must exercise her covert operation skills.
3 votes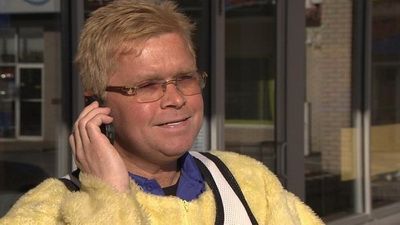 #19 - Mary Browns Famous Chicken
Season 3 - Episode 10 - Aired Mar 21, 2013
Mary Brown's Chicken is the nation's biggest homegrown chain of quick-serve chicken restaurants. The Newfoundland-run company has embarked on aggressive expansion, to give rivals a run for their money. But can they maintain brand consistency in the process? CEO Greg Roberts turns chicken fryer for the week... And what happens when it's over results in the season's biggest employee rewards.
3 votes
#20 - Second Cup
Season 1 - Episode 7 - Aired Mar 15, 2012
Under CEO Stacey Mowbray's direction, Second Cup is gunning to reverse the losses of the last decade and take on the intense coffee chain competition as Canadians' cup of choice. The challenge is steering a new course in the franchise system where change can't be mandated, but rather inspired. With bold competition and an evolving brand, Second Cup needs to make its mark as a company that cares and provides the best cafe experience. Stacey gets brewing with her frontline employees – her most valuable asset – and shows them what this really means.
4 votes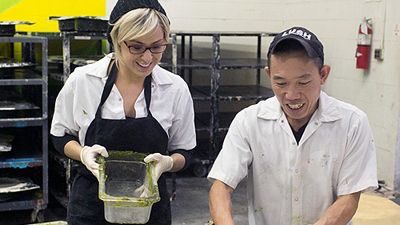 #21 - Lush Cosmetics
Season 3 - Episode 6 - Aired Feb 21, 2013
Brandi Halls as a top job at cosmetics giant Lush. But she's cut down to size when she joins the frontline to work in disguise and find ways to improve the company. It's not long before the secret Director of Brand Communications throws the factory into chaos - not to mention overtime.
4 votes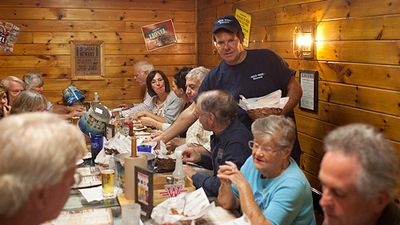 #22 - Wild Wing
Season 3 - Episode 1 - Aired Jan 17, 2013
Chicken wings were originally sold in bars as a way to boost booze sales. Former mud wrestler, fight promoter, and man-about-town Rick Smiciklas jumped on the beer and wings wagon in 1999. Now he heads a franchise operation with over 100 locations, but the company has had a roller-coaster history with losses reputed to be running into millions of dollars. Recently, Smiciklas cleaned house, thinned corporate operations, and announced the dawn of a new era. But revealing plans to work in disguise in his own restaurants, so he can make other fixes to his franchises, makes his teen daughter worried. She thinks he's too feisty to keep calm and complete his undercover work week. It's an ominous warning, because it's not long before the Undercover Boss is on the rampage, blowing his cover and getting into explosive confrontations about business operations. Will the Wild Wing man regain his composure in time to thank and reward his staff?
9 votes
#23 - Toronto Zoo
Season 1 - Episode 1 - Aired Feb 2, 2012
As the new CEO of the Toronto Zoo, John Tracogna has a lot of beasts to herd. The zoo's livelihood relies on private investments and grants, but the city threatening a sale following $1 million in budget cuts has donors closing their wallets. Between press fiascos over separated gay penguins and imported giant pandas costing a fortune, John goes undercover to get a sense of employee morale and maintain perspective on what is important – conservation, breeding endangered species and making sure the daily tonne of animal food gets distributed properly.
17 votes
#24 - Pizza Pizza
Season 1 - Episode 2 - Aired Feb 9, 2012
Paul Goddard has big shoes to fill as recently appointed CEO of Canada's largest and most successful pizza chain, Pizza Pizza. His late father-in-law Michael Overs – who founded the business 45 years ago – turned the brand into a multi-million dollar company. Now Paul has taken over in this highly competitive industry, but his background is in the oil industry and IT – not pizza. Paul goes undercover to get a slice of the action and the frontline information he needs to run the company successfully. From the dough factory floor onto the delivery routes in Edmonton and Toronto, Paul gains a fresh perspective on Pizza Pizza – and the challenges the company faces day-to-day.
12 votes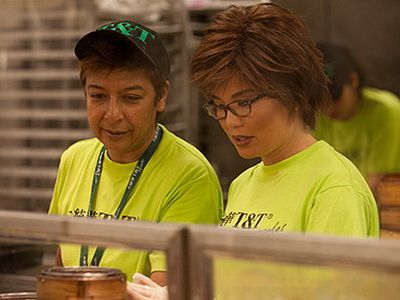 #25 - T&T Supermarket Inc
Season 2 - Episode 9 - Aired Nov 1, 2012
For nearly 20 years, T&T Supermarket Inc dominated sales, but now, the competition is heating up with more and more companies fighting it out for the dollars consumers are spending on ethnic food. Executive Director, Strategy & Operations Tina Lee goes undercover, struggling to bake Asian delicacies and wrestling with live seafood, in order to secretly search for ways to attract more customers to Canada's largest Asian supermarket chain. While working undercover, the first time mom-to-be discovers her employees offer food for thought and a fresh perspective.
2 votes