The Best Episodes of Total Divas
Last Updated: May 4, 2019
A docuseries following the top female WWE Superstars, where viewers get to know several of the company's top stars, both mainstays of the promotion and up-and-coming rookies. Like their male Superstar counterparts, the female Superstars must fight to get as much airtime and ring time as possible while trying to become celebrities in the entertainment world. Among the veterans featured on "Total Divas" are the Bella Twins and third-generation wrestler Natalya, the granddaughter of wrestling legend Stu Hart.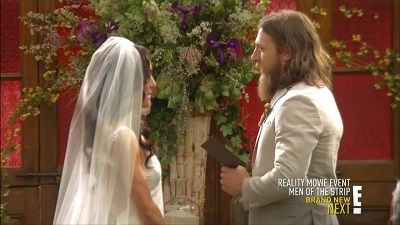 #1 - Wedding Mania
Season 2 - Episode 11
Brie and Bryan get married; Nikki's secret marriage is finally exposed; WrestleMania.
47 votes
Watch on Amazon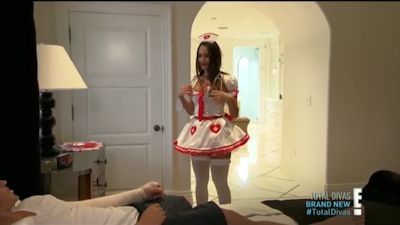 #2 - Nurse Nikki
Season 1 - Episode 10
Nikki moves in with John Cena; Eva Marie is asked to announce on live TV.
52 votes
Watch on Amazon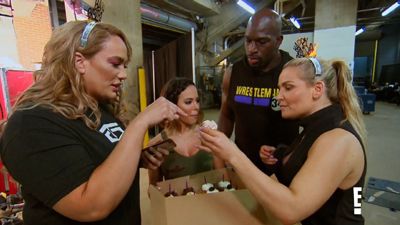 #3 - Welcome to Miami
Season 8 - Episode 6
The WWE Female Superstars head to Miami to celebrate Nattie and Nia's birthday with surprises in store; Nicole is hounded by the paparazzi even when flirting with a hot bartender; the Superstars' dancing skills are put to the test.
31 votes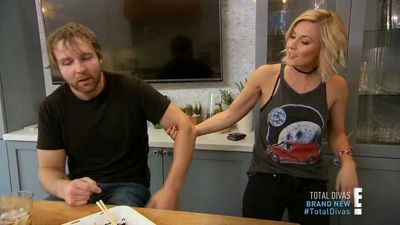 #4 - The Big Day
Season 6 - Episode 10
Renee brings Dean Ambrose home to meet her family, Lana and Rusev's wedding day arrives and last minute disagreements heighten emotions. Nikki finds out if she's cleared for the WWE draft.
158 votes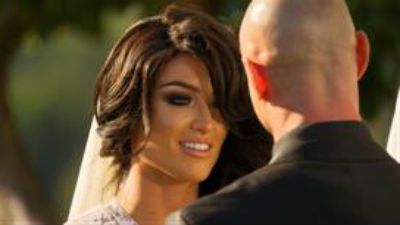 #5 - The Divas Are Taking Over
Season 3 - Episode 10
Brie goes behind Nikki's back to confront John in the midst of Summerslam and Eva's wedding day, leading to explosive results; the Divas learn the truth about Nattie's marriage and she finds herself caught in a downward spiral.
40 votes
Watch on Amazon
Shop Popular Products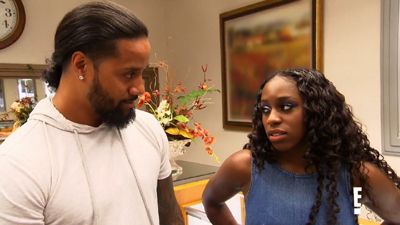 #6 - Unbreakable Force
Season 8 - Episode 10
Nia prepares for her match against Ronda Rousey; Trinity tries to get her relationship with Jon back on track; Nattie and her family are faced with the loss of her father, Jim "The Anvil" Neidhart.
23 votes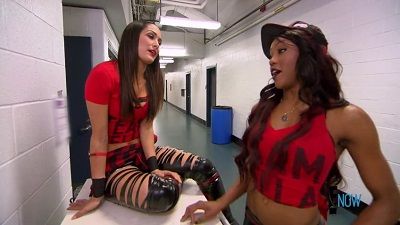 #7 - C'est La Diva (1)
Season 5 - Episode 13
The Divas jet off to Paris where one Diva gets the proposal of a lifetime, relationships begin to crumble as the tension between Fox and Rosa peaks, and Eva ditches Mandy to hang out with the Bellas.
92 votes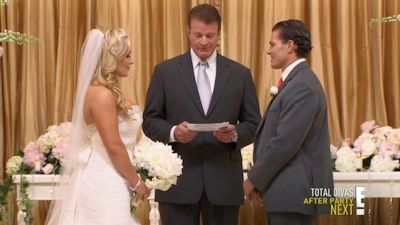 #8 - No Longer The Bridesmaid
Season 1 - Episode 8
Nattie's dream wedding takes unexpected turn; Nikki is asked to meet John Cena's family; Ariane has a medical emergency; someone new makes their WWE debut.
42 votes
Watch on Amazon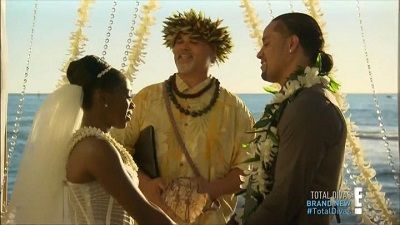 #9 - For Better or For Worse
Season 2 - Episode 5
Trinity wants to get married; Eva faces a serious health issue; Nikki and Ariane help Nattie get her groove back.
46 votes
Watch on Amazon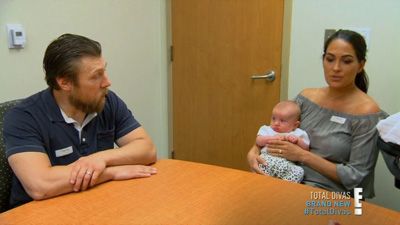 #10 - The Diva Divide
Season 7 - Episode 4
A fight breaks out between Lana, Nattie and Nia when their critique of each other's wrestling skills becomes too personal; a third home robbery makes Maryse want to move; Brie begins donating her breast milk to babies in need.
75 votes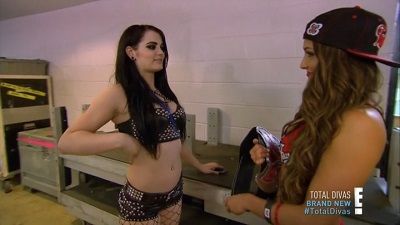 #11 - Tea Mode
Season 4 - Episode 5
Alicia, anticipating that her ex-boyfriend may be single again soon, toys with the idea of confessing her love to him; Jonathan takes heat for Eva's bruises; and Paige is offended by Nikki's classy take on her home turf.
47 votes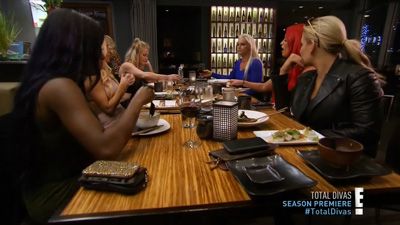 #12 - Total Superstars
Season 6 - Episode 1
A secret from Brie's past is revealed, Lana makes her debut at Wrestlemania, Trinity suffers a hair disaster, and the WWE has a major announcement about the future of the women's division.
175 votes
Watch on Amazon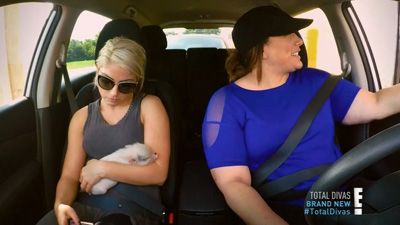 #13 - Bella Rush
Season 7 - Episode 5
Lana hosts a Bulgarian Name's Day party for Resev in Nashville, but she isn't prepared to give him the present he really wants; Nattie buys her parents a house but soon realizes they're awful tenants; the Bellas try to find a new adrenaline rush.
75 votes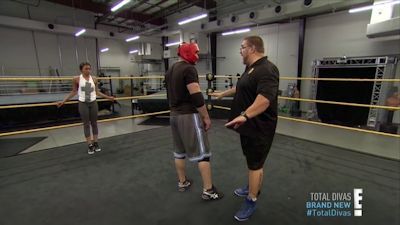 #14 - Get That Chingle Chingle
Season 1 - Episode 12
Ariane forces Vincent to try out for WWE; Nikki struggles to feel comfortable in John Cena's home; Trinity and Jon's relationship changes.
42 votes
Watch on Amazon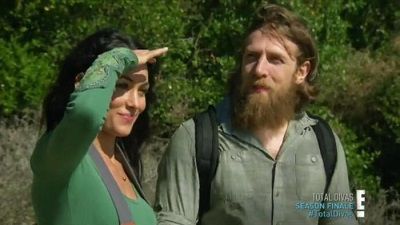 #15 - Ready to Ride
Season 1 - Episode 14
Bryan proposes to Brie; Nikki and John Cena's future is uncertain; Eva Marie introduces her fiancé to her family.
41 votes
Watch on Amazon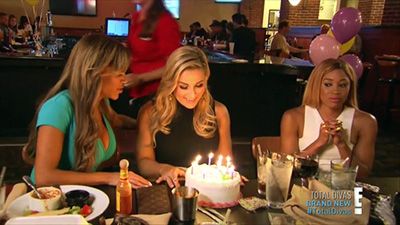 #16 - Divas Unchained
Season 3 - Episode 4
Nattie is hit on by colleague while taking a break from TJ; Bryan and Nikki team up and stage an intervention.
37 votes
Watch on Amazon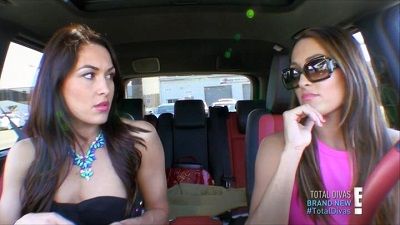 #17 - Inhale, Exhale
Season 2 - Episode 4
Nattie faces surgery after injury; Nikki suspects John Cena of lying; Trinity makes a music video.
46 votes
Watch on Amazon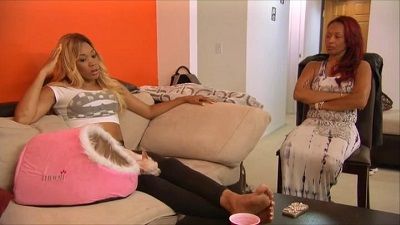 #18 - Scared Straight
Season 3 - Episode 5
Bryan's injury takes a turn for the worst and Brie is left helpless; Eva is stunned when Jonathan makes a dangerous decision without her consent.
44 votes
Watch on Amazon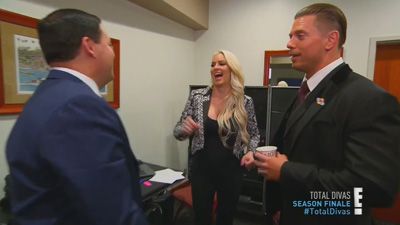 #19 - Breaking the News
Season 7 - Episode 12
Mike and Maryse must break the news of their pregnancy to WWE; Nikki's intense training for her "Dancing With the Stars" premiere puts her wedding planning on the back burner; Lana tries to get close with TJ, but Nattie attempts to shut it down.
70 votes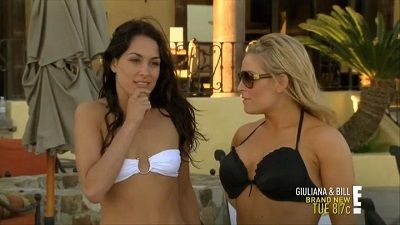 #20 - What Happens In Cabo
Season 2 - Episode 9
At Brie's bachelorette party in Mexico, Eva Marie struggles with her sobriety; Nikki reveals a secret from her past; Trinity suffers an eye injury.
48 votes
Watch on Amazon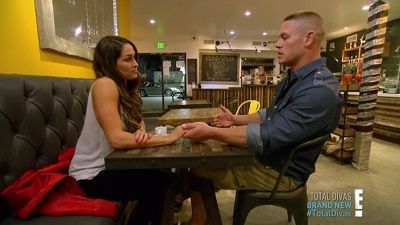 #21 - The New Divas Champion
Season 3 - Episode 20
The Bellas think about signing on for another three years in the ring; Paige asks Bradley to move to LA before realizing there are skeletons in his closet; Eva's husband risks her relationship with the WWE.
32 votes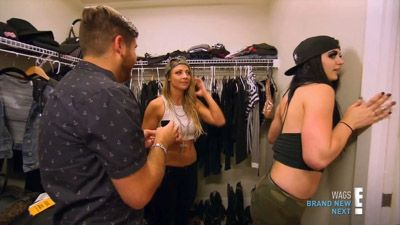 #22 - An Unwanted Proposal
Season 4 - Episode 11
A marriage proposal catches Paige completely out of the blue; Bryan has plans for his future, but Brie doesn't see eye to eye with him about them, causing conflict; Trinity's plans for Jon's career in standup comedy go terribly wrong.
46 votes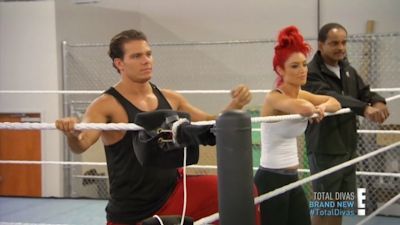 #23 - Seeing Red
Season 1 - Episode 11
Nattie suspects Eva Marie of trying to get close to TJ; Nikki must decide if she can accept John Cena's demand; Brie has trouble accepting Bryan's fame.
44 votes
Watch on Amazon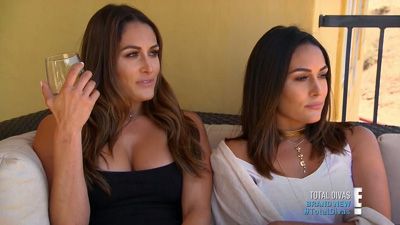 #24 - A Win-Wine Situation
Season 6 - Episode 7
Paige blows up at Eva when she suspects she outed her neck injury. Nikki wants to start a winery, but Brie doesn't take her seriously. Nattie's wrestling character has to turn "bad."
156 votes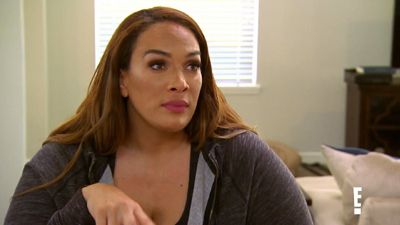 #25 - Pink Hair Don't Care
Season 8 - Episode 5
Nia invites Nattie, Trinity and Lana over to celebrate her new home; Lana is concerned with reinventing her character in the WWE to stay relevant but she takes it to drastic measures; Nicole and Brie take Paige out to blow off some steam.
32 votes