The Best Episodes of Time Warp
Last Updated: Nov 23, 2018
Do you know how your dog uses its tongue to drink? In what exact way a face contorts when punched by a UFC contender? What happens when an egg falls into the pinwheeling blades of a fan? Or an apple is hit with a bullet? Likely, with nothing but your naked eye to guide you, you haven't got a clue. In fact, there are countless events the world has to offer that our limited senses can't fully appreciate ... until now, anyway. Welcome to Discovery Channel's new series Time Warp, in which MIT scientist and teacher Jeff Lieberman uses new technologies to bring truly never-before-seen wonders into a form that your body can actually process. Using the latest in high-speed photography, the Time Warp team takes some natural events (a cat licking its paw, a champagne bottle being opened) — and some not-so-natural (a water balloon to the face, a raw piece of chicken exploding) — and turns them into a thing of both beauty and learning.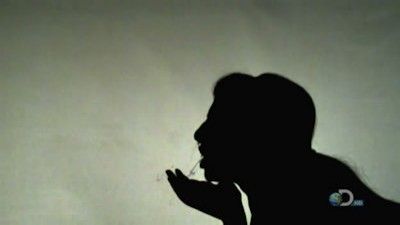 #1 - Goop, Goo, Glop and Germs
Season 2 - Episode 7
The team catches the following item on the slow motion camera, water drops, germs, bathrooms and foods.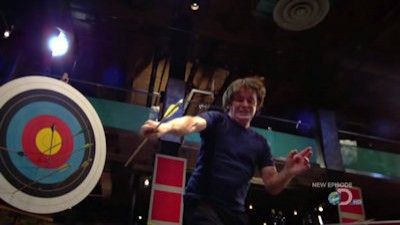 #2 - Arrows, Dogs, Strong Men and Yo-Yos
Season 2 - Episode 8
The Time Warp team's slow-motion cameras capture the extraordinary feats of the "Arrow Catcher," champion dogs, professional strongmen and the master of an oversized yo-yo.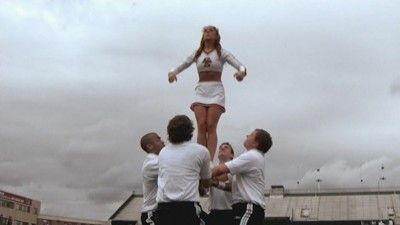 #3 - Cheerleading
Season 1 - Episode 14
Boston College cheerleaders perform various stunts, a closer look at how a baseball can shatter a bat, and an Olympic skeet shooter is observed.
Writers: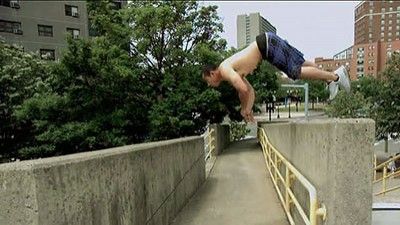 #4 - Free Runner
Season 1 - Episode 8
A closer look at free running tricks, observing water droplet art, and Non-Newtonian Fluids.
Writers:
Buy on iTunes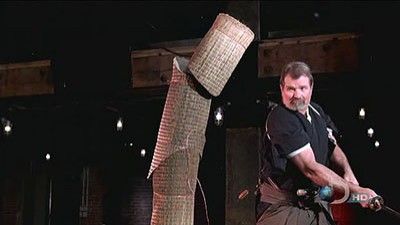 #5 - Samurai Sword Master
Season 1 - Episode 7
Observing a hummingbird, a professional pool player's skills, a samurai swordsman's deadly strike, and an accident involving tempered glass.
Writers: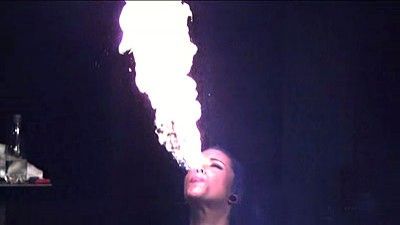 #6 - Fuel Girls
Season 1 - Episode 4
The Fuel Girls' fiery breath, skateboard champion Greg Lutzka's killer kick flips, and Russ Byars' world record winning stone-skipping technique.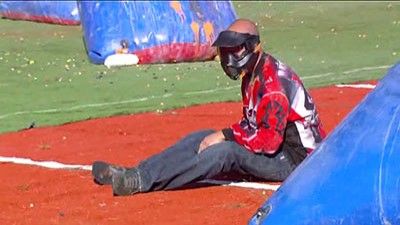 #7 - Paintball
Season 1 - Episode 11
Storm-blown glass, make a mess with paintballs, serve up a flaming cocktail with some trick bartenders, and spring into action with the Yo Yo Pros.
Writers: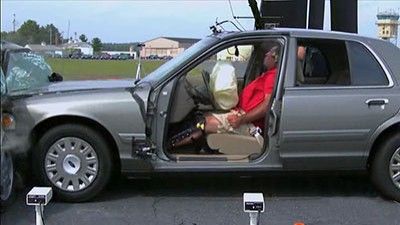 #8 - Human Crash Test Dummy
Season 1 - Episode 6
W.R. "Rusty" Haight of the Collision Safety Institute plays a human crash-test dummy, an archery demonstration is observed.
Writers: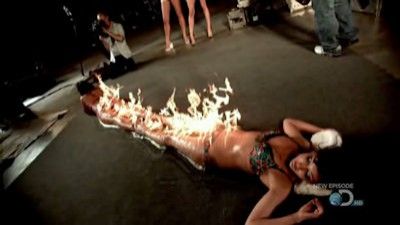 #9 - Las Vegas: Warped
Season 2 - Episode 10
The Time Warp team's slow-motion cameras capture amazing footage of some of the biggest stars and attractions in Las Vegas.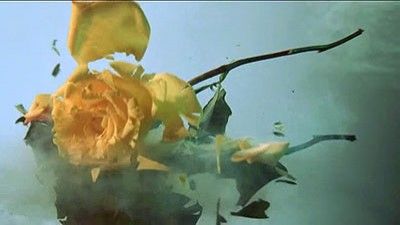 #10 - Liquid Nitrogen
Season 1 - Episode 9
The freezing power of liquid nitrogen, what happens when bullets collide with various types of body armor, and a closer look at fireworks.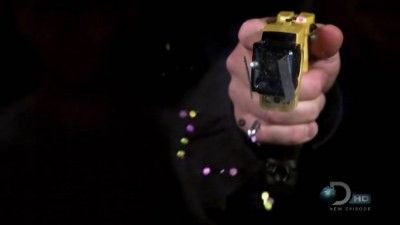 #11 - Taser
Season 1 - Episode 5
Pole-vaulting, the effects of a Taser and a jackhammer on the human body.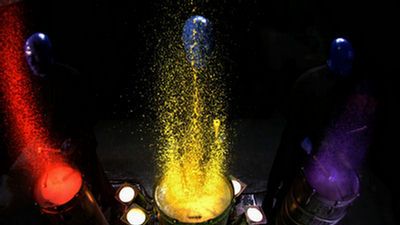 #12 - Blue Men, Propellers, Big Bangs and Viewer Requests
Season 3 - Episode 2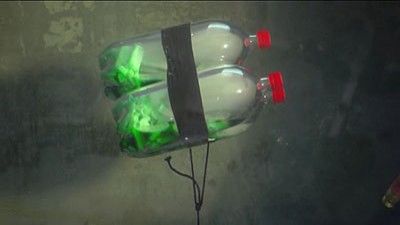 #13 - Dry Ice Bomb
Season 1 - Episode 3
Throwing water on a grease fire, the power of dry ice, the wonders of soap bubbles, a tablecloth pull trick.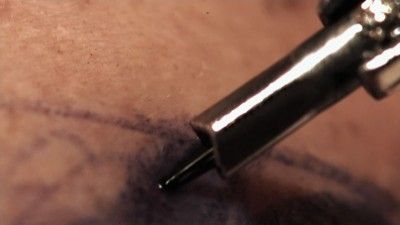 #14 - Body Modification
Season 1 - Episode 18
The pain of body modification, the energy flow of a Wushu master, quick-stepping tap dancers, and what happens to a firecracker in a wine glass.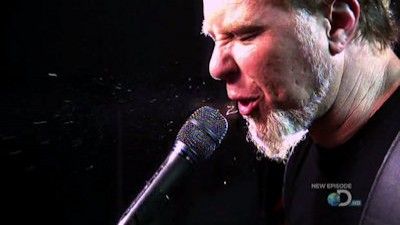 #15 - Heavy Metal, Motocross and Chain Saws
Season 2 - Episode 4
The heavy metal group Metallica while performing, a motocross rider in action, and an experiment with a chainsaw.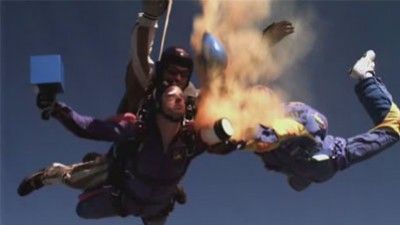 #16 - Blades and Volts
Season 2 - Episode 1
The Time Warp team takes to the skies and goes to the edge with chutes, blades and megadoses of electricity in the Season 2 premiere.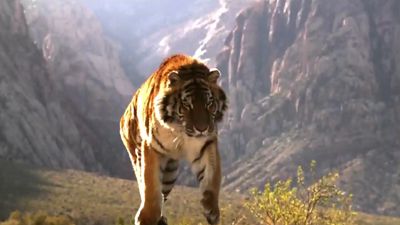 #17 - Big Cats and Mixed Martial Arts
Season 2 - Episode 11
The Time Warp team gets up close and personal with some very big cats and then takes it to the mat with some of top names in Mixed Martial Arts.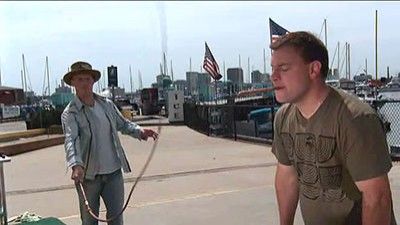 #18 - Bull Whip
Season 1 - Episode 10
The sonic boom of a bull whip, no two wet dogs shake exactly alike, and a Boston Bruin's star to put two hockey sticks to the test.
Writers: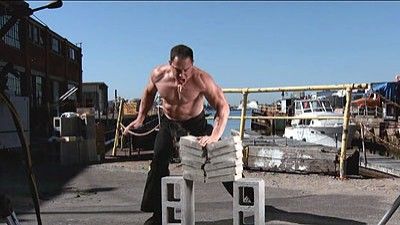 #19 - Stone Breaking
Season 1 - Episode 1
Breaking stone slabs, Diet Coke and Mentos geysers, Frisbee dog.
Buy on iTunes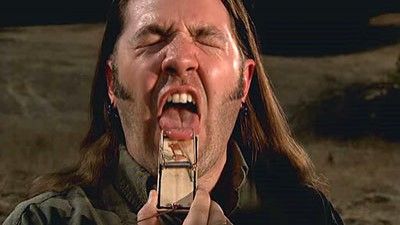 #20 - Mouse Trap
Season 1 - Episode 19
Trap-testing with Rev. Tommy Gunn and the high-flying Cirque du Soleil, exploring their inner stuntmen, and capturing the sophisticated simplicity of making music and weed-whacking.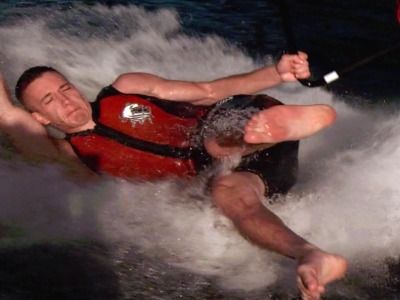 #21 - Barefooter
Season 1 - Episode 16
A world-class barefoot skier is observed, a Samurai Master returns to slice through various meats, the world's fastest drummer performs, and Jeff unveils his electrifying new art project.
Writers: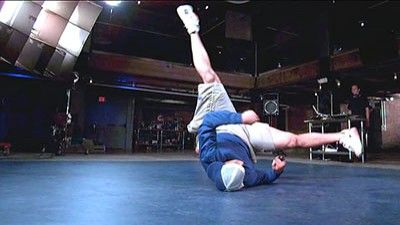 #22 - Break-Dancing
Season 1 - Episode 12
The destructive force of power tools, the seemingly physics-bending motions of break-dancing, and why a bullet fired underwater goes askew.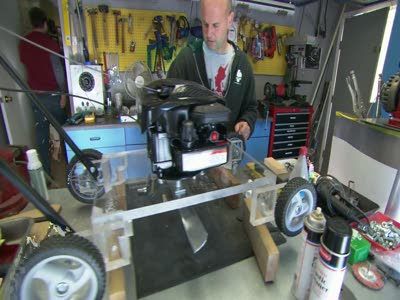 #23 - Lawn Tools
Season 1 - Episode 20
Putting various items through a lawn mower and wood chipper; Cirque Du Soleil rehearsal.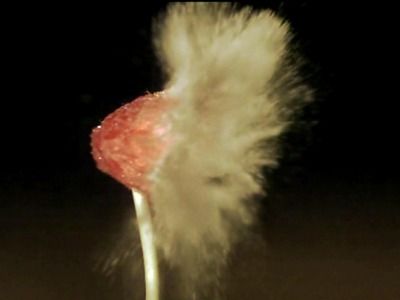 #24 - Sharpshooter
Season 1 - Episode 15
Sharpshooting tricks are observed, a closer look at cooking with the Feasty Boys, using a Schlieren camera to capture sonic booms, and a boomerang expert demonstrated proper throwing techniques.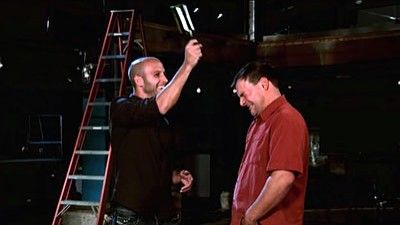 #25 - Stuntmen
Season 1 - Episode 17
What really happens in a movie fight scene, the secret behind bowling a strike, and the noisemakers behind a cicada and a rattlesnake.
Writers: