The BEST Episodes of The Moaning of Life
Every episode ever - ranked by fan votes!
Last Updated: Dec 4, 2021
Karl Pilkington has never really worried about the big stuff until now at the age of 40. In this unique travelogue, he sets out to see how multiple cultures face life's big issues: marriage(s), happiness, children, career(s) and death. Will Karl gain worldly wisdom or end up more puzzled and moaning on more than ever?
Watch Now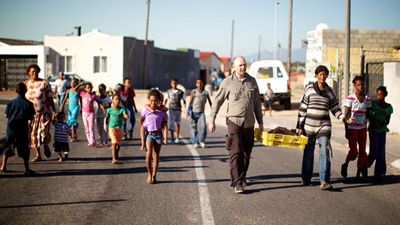 #1 - Vocation and Money
Season 1 - Episode 4 - Aired Nov 10, 2013
Karl aims to get to the bottom of his relative lack of a vocation, and visits an 85-year-old Japanese inventor to discover whether he has what it takes to become a genius. When the results prove less than encouraging, he sets his targets a little lower by trying his hand at becoming a traditional Japanese handyman. On the opposite end of the spectrum, he hangs out with a self-made millionaire in South Africa and jets off to Los Angeles to strut his stuff in a Hollywood fashion show. Karl makes a favourable impression on brazenly ostentatious South African playboy Kenny. Kenny's the kind of guy who sits on a throne at home and is keen to show off his wealth to the cameras, so Karl receives the full rap-star treatment. He sips champagne by the pool, rides in a helicopter and gets a facial. And then moans about it all.
444 votes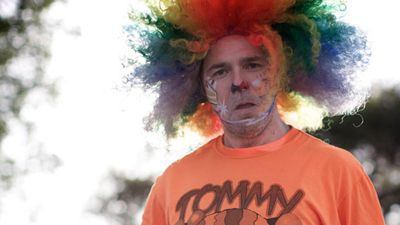 #2 - Happiness
Season 1 - Episode 2 - Aired Oct 27, 2013
Karl Pilkington tries to find out how people achieve happiness, something he isn't sure it is worth pursuing. In Mexico, he joins members of a tribe who enjoy running ultra-marathons and meets a group that finds pleasure in pain. In LA he hangs out with some hip-hop clowns, experiences a day of beauty with a plastic-surgery addict and gives up his possessions to see if the simple life is the answer to contentment.
414 votes
Writers: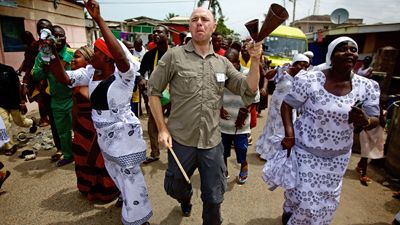 #3 - Death
Season 1 - Episode 5 - Aired Nov 17, 2013
Karl ends his journey with a look at differing attitudes to death. He visits Ghana, where he shops for a customised coffin, before attending his first-ever funeral and the accompanying parade. He also meets members of a community in the Philippines who live and work with the deceased, is taught how to cry and deal with grief by a professional mourner in Taiwan, and returns to Britain where he creates a memorial. The last part of Karl Pilkington's Sky One travel show, set in the Philippines, has been pulled in the wake of Typhoon Haiyan.
311 votes
Writers: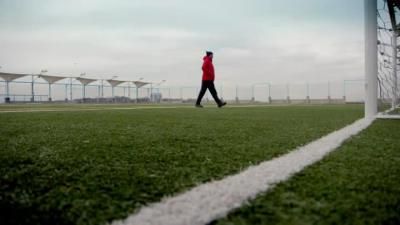 #4 - Art
Season 2 - Episode 1 - Aired Oct 13, 2015
Karl Pilkington goes back on the road in search of the answers to more of life's big questions, beginning by heading to America to consider the point of art. He meets artists who make sculptures out of dog muck, attempts to create a masterpiece from his own vomit and strips down to his pants for a spot of performance art in Times Square.
304 votes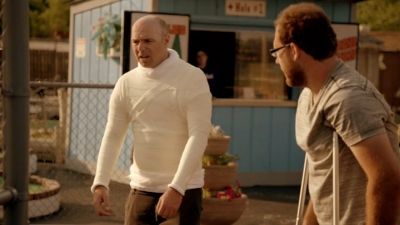 #5 - Time
Season 2 - Episode 6 - Aired Nov 17, 2015
Karl investigates how we should spend our limited time on the planet as he finds out what he will be like as an old man.
245 votes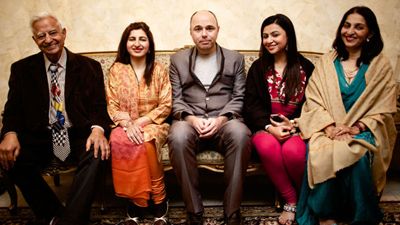 #6 - Marriage
Season 1 - Episode 1 - Aired Oct 20, 2013
Karl Pilkington travels the world in search of answers to some of life's most important questions. He begins with marriage, wondering whether he is wrong about not wanting to tie the knot with his long-term girlfriend. In Delhi, he gains an insight into arranged marriages by going on a date with a prospective wife - and her parents - and in Bangalore, he is asked to help a pair of elite wedding planners. He also sniffs out a scientific approach to finding the perfect partner in LA, before searching for an alternative way of getting hitched in Las Vegas.
506 votes
Writers: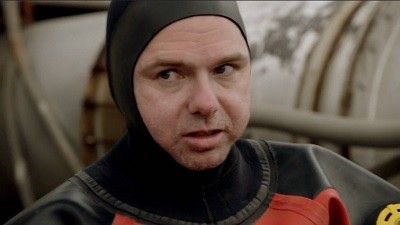 #7 - Waste
Season 2 - Episode 5 - Aired Nov 10, 2015
As Karl explores the impact of waste on our planet, he meets a roadkill chef, as well as a man who has found a unique use for old bottles.
238 votes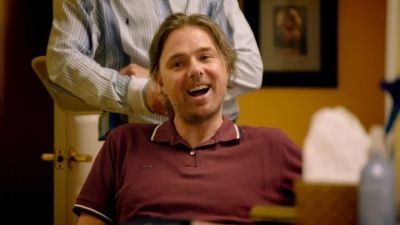 #8 - Identity
Season 2 - Episode 2 - Aired Oct 20, 2015
Karl explores the key factors that shape our identities, including gender, accents, hair and clothes, He heads to Los Angeles where he goes for a stroll on Newport beach dressed as a woman, before travelling to Atlanta to meet a man who has made a business out of putting hair back onto the heads of bald men. Karl's journey also takes him to Las Vegas, where he speaks to those who make a living out of looking like celebrities.
288 votes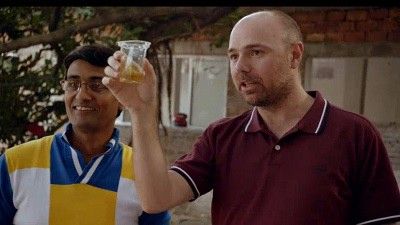 #9 - The Body
Season 2 - Episode 4 - Aired Nov 3, 2015
Karl discovers the alleged benefits of 'urine therapy' as he explores the lengths people go to in order to stay healthy.
237 votes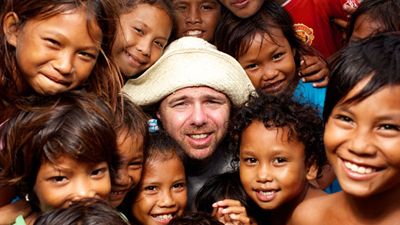 #10 - Kids
Season 1 - Episode 3 - Aired Nov 3, 2013
Why do people have children? That's the puzzler bothering world-weary philosopher Karl this week. Travelling the globe, he tries to understand why couples feel the need to become parents, visiting a fertility festival in Japan and a natural birthing centre in Bali - where he lends a hand with a delivery - and meets an LA couple looking to take the next step.
404 votes
Writers: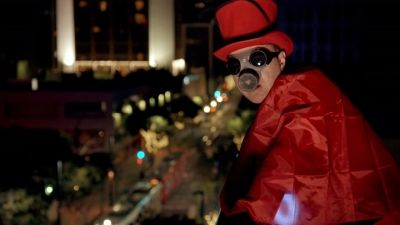 #11 - How to Live Your Life
Season 2 - Episode 3 - Aired Oct 27, 2015
Karl meets a group of vigilante superheroes in San Diego as he goes in search of people with unique attitudes towards life.
318 votes