The Best Episodes of The Killing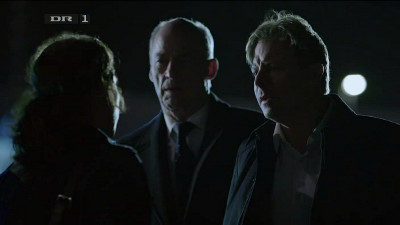 #1 - Episode 10 8.44
Season 3 - Episode 10
It's election day and the Prime Minister has everything to gain, as long as Emilie's fate remains uncertain. Kamper is still haunted by personal demons, and issues of loyalty from within his own ranks rear their ugly heads once again. Meanwhile, as Lund and Borch start to look ahead, police are led to an undisclosed location in a last ditch attempt to find Emilie before it's too late. They are followed by a now dangerously tense Robert Zeuthen. Will the operation succeed in bringing the girl to safety?
Directors: Hans Fabian Wullenweber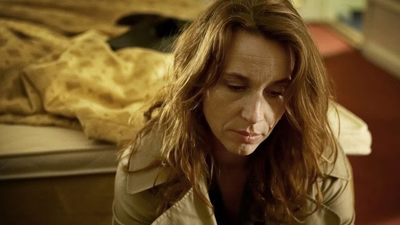 #2 - Monday, November 17 8.40
Season 1 - Episode 15
Lund encounters a potentially deadly situation, but no one knows her whereabouts. Meanwhile, the mystery of the murderer's identity looks like it may finally be resolved, Bremer delivers a blow to Hartmann's political career, and Pernille finds herself in need of help.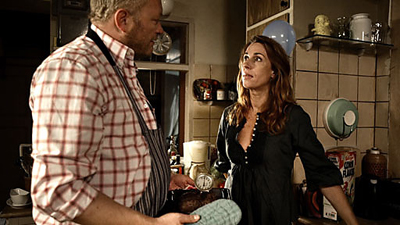 #3 - Friday, November 21 8.38
Season 1 - Episode 19
Lund finds the odds stacked against her as the search for a missing suspect takes an unexpected turn, and Hartmann and Bremer take part in a dramatic, live TV debate amid a stream of revelations. Meanwhile, it seems something is amiss as Theis and Pernille prepare to move into their new house.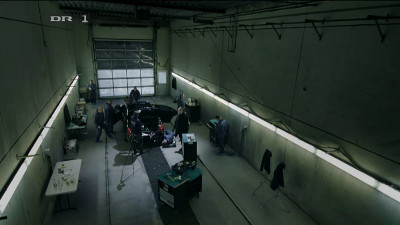 #4 - Episode 9 8.37
Season 3 - Episode 9
Sarah Lund is held back in her attempts to make headway with the investigation, but at least the perpetrator finally has a face. Will he lead police and the Zeuthens to Emilie? Prime Minister Kamper is trying to clean up his circle as he attempts to find out what happened to his son. Suspicions arise about a trusted Zeeland figure as Robert Zeuthen considers drastic action.
Directors: Hans Fabian Wullenweber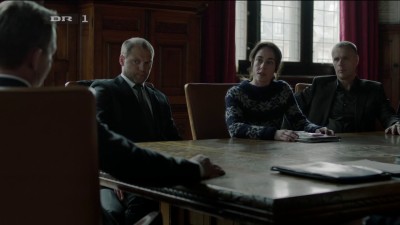 #5 - Episode 8 8.31
Season 3 - Episode 8
A suspect is taken in for examination as the police try to find out more about the notebook they discovered, but things go less than smoothly. The prime minister and his close aids become the focus of police attention, as Karen is also found to be hiding a dangerous secret which could prove fatal for the government. Borch and Lund's trip to Jutland begins to have consequences. Robert Zeuthen intensifies the hunt for his daughter, despite coming under heavy pressure from the Zeeland board. Maja takes sides. A witness turns up who may have important information about Emilie.
Directors: Kathrine Windfeld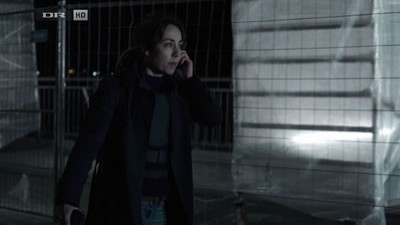 #6 - Episode 5 8.30
Season 3 - Episode 5
The perpetrator continues to talk about a debt that he will have met and if Sarah Lund is to save Emilie's life, she must find out which debt he's talking about, and how it should be paid. The perpetrator has this time asked for Robert Zeuthen in exchange for Emilie - the exchange is in progress. Robert Zeuthen is now on the way, along with Lund, to sacrifice his life for his daughter, while Maja follows the drama from Police Headquarters, where Brix tries to get a handle on the situation. The Minister of Justice proves to be crooked, and the same applies to Anders Ussing. Their possible connection to the old murder gives Kamper reason for serious considerations, and he makes a dramatic decision, much to the frustration of both 'stoffer and Karen.
Directors: Natasha Arthy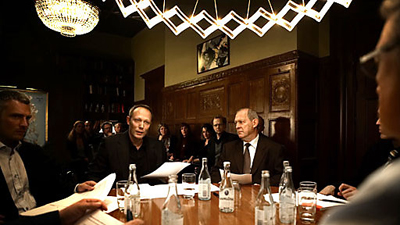 #7 - Tuesday, November 18 8.29
Season 1 - Episode 16
Lund refuses to believe her superiors' insistence that when they insist the murder has been solved, and considers continuing her investigation alone. Hartmann prepares to reveal embarrassing truths as Bremer makes a gesture of goodwill, while Pernille and Theis attempt a reconciliation.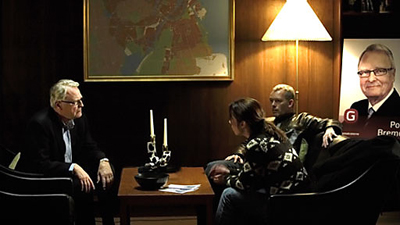 #8 - Sunday, November 16 8.28
Season 1 - Episode 14
A major part of the investigation is stopped in its tracks, leading prime suspect Troels Hartmann to come under further scrutiny - and his political opponent Bremer takes advantage. Meanwhile, Lund and Meyer continue their own line of inquiry, Pernille begins losing touch with her family, and Theis' emotional state plunges.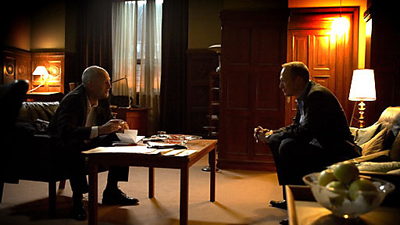 #9 - Thursday, November 20 8.28
Season 1 - Episode 18
Lund and Meyer get more than they bargained for when they visit an abandoned warehouse in their search for evidence. Meanwhile, a prime suspect disappears, and Hartmann struggles to get back into the political arena - but is contacted by a journalist whose efforts to dig up dirt have had some success. Theis and Pernille try to move on from the past 18 days' events and take their sons to see the new house.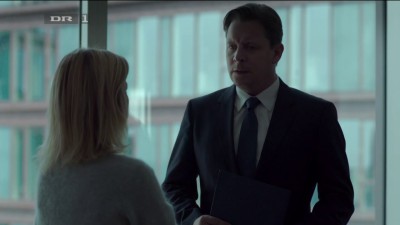 #10 - Episode 7 8.27
Season 3 - Episode 7
A new element turns out to play a role of great significance in the investigation. Borch and Lund have a hard time shaking off their Jutland experience, and their working relationship suffers as a result. Robert and Maja harbour hopes that Emilie may still be alive and Zeeland throw all their resources into tracking her down, as a secret is revealed from an unlikely source within the family. Police run checks on Ussing's movements over the last couple of years.
Directors: Kathrine Winfeld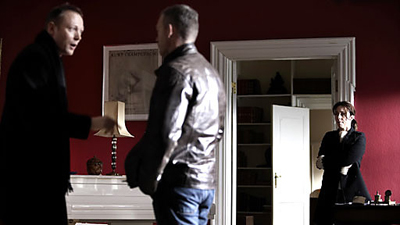 #11 - Friday, November 14 8.27
Season 1 - Episode 12
Sarah and Jan interrogate mayoral candidate Troels Hartmann. With the weight of the incriminating evidence pointing unequivocally to him, Troels has no choice but to divulge private information to the police and a whole new can of worms is opened as a result. Theis becomes desperate to hold on to wife Pernille, who is drifting further and further away emotionally.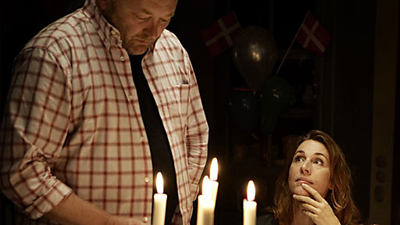 #12 - Saturday, November 22 8.22
Season 1 - Episode 20
Lund is determined to catch Nanna's killer despite being taken off the case, and Hartmann is on a downward spiral - until he receives crucial information. Meanwhile, Pernille and Theis invite friends and family to Anton's birthday party - but there is a sinister twist to the evening in store.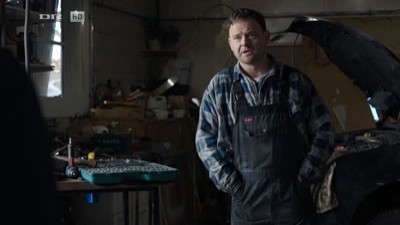 #13 - Episode 6 8.22
Season 3 - Episode 6
Borch has got Lund back on track in the case of Emilie, and they're now working with Asbjørn looking for signs of life. They follow in the perpetrator's tracks, who obviously has gone to Jutland looking for something, but what? They make an eerie discovery, and expose themselves to danger. At the same time Lund and Borch are faced with a dilemma. The pressure on Brix grows at police headquarters, as management ask questions about his judgment. Robert and Maja find it hard to believe that their daughter is dead, but they try both to deal with the debilitating grief that has befallen them. Preparations for the funeral begin. Prime Minister Kamper struggles with his decision, because he understands that doubts have arisen about Emilie's fate, but the Minister of Finance is not easy to convince. Ussing turns out to have a secret that gives Kamper new faith that he can regain the party's trust.
Directors: Natasha Arthy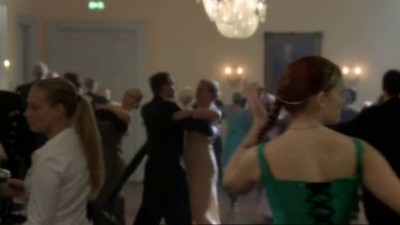 #14 - Monday, November 21 8.20
Season 2 - Episode 7
After finding the chaplain assaulted in his church Sarah Lund chases the offender, but ends up battered in an alley. She is brought back in charge of the investigation. Monberg has taken his own life shortly after his confrontation with Buch. Buch comes about a previously unknown medical report and decides to challenge his colleague the minister of defense over his secrecy. Raben continues his rogue investigation and tracks down a former soldier who he believes to be responsible for the Afghanistan incident.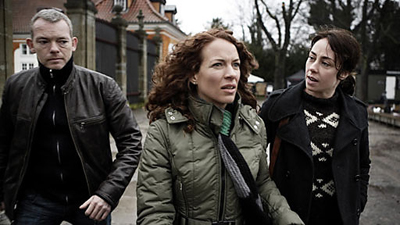 #15 - Thursday, November 13 8.16
Season 1 - Episode 11
Having located a likely crime scene, Sarah and Jan know who they are looking for, but as the investigation leads again in the direction of Troels Hartmann's Liberal Party, the reactions of their superior officers are puzzling. Troels comes under great pressure both in his private and public life. Pernille becomes estranged from Charlotte and Theis.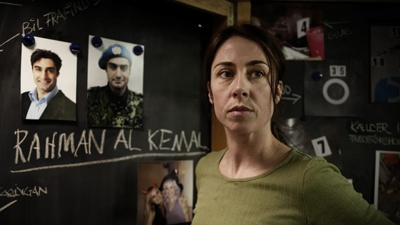 #16 - Monday, November 10 8.16
Season 1 - Episode 8
The police locate the place where Nanna was killed, and Rama is charged with the crime. Hartmann is fighting for his political life, but ends up making a tough choice. Meanwhile, Bengt is in a car accident on his way to Sweden, but tries to help Lund from his hospital bed. When the evidence is cast into doubt, Rama is released, but someone has other ideas.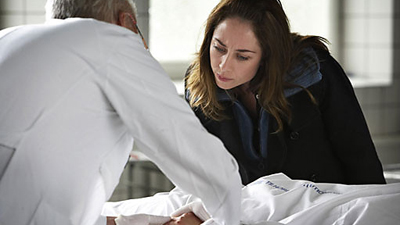 #17 - Thursday, November 6 8.15
Season 1 - Episode 4
The police investigate the crime scene they have found at Nanna's school and suspect her classmates Oliver and Jeppe of wrongdoing. Sarah Lund's fiancé shows up in Copenhagen, and she promises to leave for Sweden without delay. Meanwhile, Hartmann learns that a trusted employee has sent a suspicious email.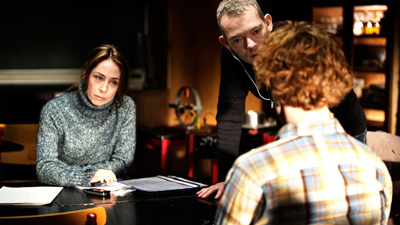 #18 - Wednesday, November 5 8.15
Season 1 - Episode 3
Lund and Meyer track down the driver, who ends up injured in the hospital, but also supplies an alibi. They refocus their investigation on Nanna's school. When the story of the connection to his campaign breaks, Hartmann finds himself in media turmoil. The Birk Larsens try to cope with their loss as they arrange the funeral..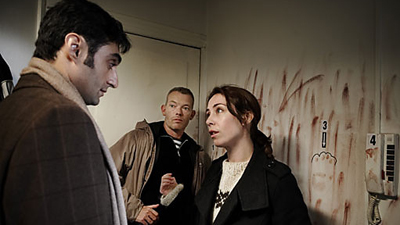 #19 - Sunday, November 9 8.15
Season 1 - Episode 7
Lund decides to stay in town to continue the investigation even though it puts her relationship with Bengt under strain. Rama is questioned as the main suspect. When Hartmann chooses not to suspend him, it puts his political position under threat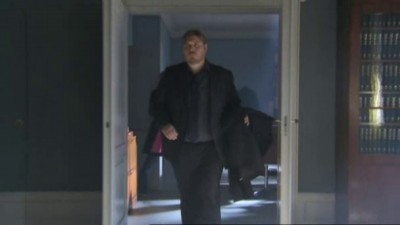 #20 - Thursday, November 24 8.14
Season 2 - Episode 10
Lund and Strange return from Afghanistan with their findings, though Brix has become convinced of the guilt of officer Bilal, who has run away with Louise Raben as his hostage. Buch has been held overnight by the police, but returns determined to bring down the government he is part of. Secrets are uncovered at the ministry and in the military, revealing a conspiracy to conceal vital information. Lund puts together some pieces of her own, and it comes to a lethal confrontation with the killer.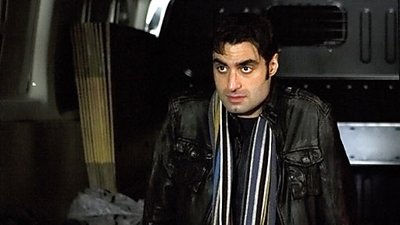 #21 - Tuesday, November 11 8.13
Season 1 - Episode 9
Theis Birk Larsen's brutal punishment of Rama is interrupted by the police, and Theis is arrested. Lund and Meyer refocus their investigation on the car used by the murderer, knowing that if they do not make progress they might be taken off the case. As it becomes known that Rama is no longer a suspect, Hartmann shakes things up at city hall and relaunches his campaign.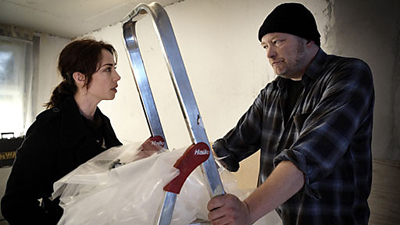 #22 - Wednesday, November 19 8.13
Season 1 - Episode 17
Lund and Meyer become convinced there is a link between Nanna's murder and a case that has remained unsolved for 15 years, and frantically try to find evidence. Meanwhile, Pernille and Theis are confused by the fact the case is far from closed, and Hartmann puts everything on the line in a bid to win the election.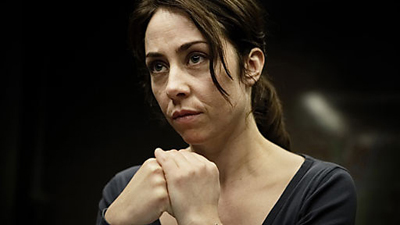 #23 - Saturday, November 15 8.13
Season 1 - Episode 13
Hartmann faces increasing attention from the police and media, and there is a suspicion he may be withholding information. Meanwhile, there are strange occurrences at the town hall, Pernille and Theis deal with their problems, and Lund receives troubling news.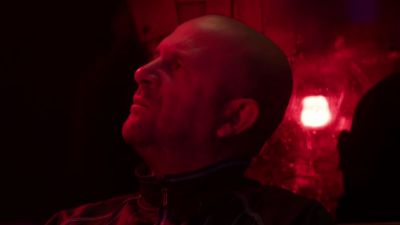 #24 - Episode 2 8.11
Season 3 - Episode 2
Following the kidnapping of Robert Zeuthen's daughter Emilie, Copenhagen Police put every effort into tracking down the perpetrator and finding the little girl. Meanwhile, the kidnapping has quickly become a hot potato in the election campaign and Prime Minister Kamper must deal with the fallout.
Directors: Mikkel Serup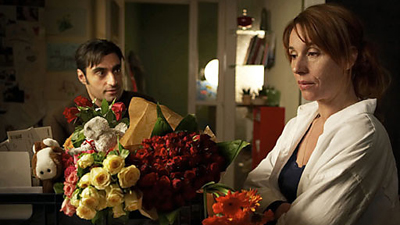 #25 - Friday, November 7 8.09
Season 1 - Episode 5
Hartmann has won a new political ally, but is drawn into the murder case again when the police uncover new information which turns their suspicions towards teachers at Nanna's school. Theis Birk Larsen is troubled by the financial strain of the house he bought before Nanna's death. He begins to grow weary over the lack of progress in the case and seeks his own sources of information.