The Best Episodes of The Hour (2011)
Last Updated: Nov 20, 2018
With a highly competitive, sharp-witted and passionate love triangle at the heart of the series, it is through the lens of the lives of enigmatic Bel and her rivals, Freddie and Hector, that viewers witness the decade at its most exciting – from the ruthless sexual politics behind the polite social façade to the revelations that redefined the world for a new generation. Over the six episodes, Abi explores the interplay and intense ambitions between our rising news team.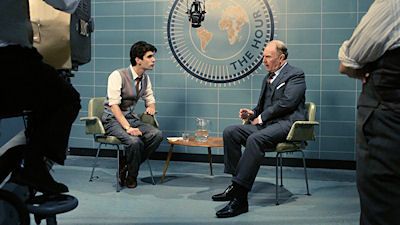 #1 - Episode 6
Season 1 - Episode 6
It is now November 1956 and The Hour is about to broadcast live and tensions increase for everyone. Bel wants to see the BBC's commitment to impartiality meaning that they cover both the arguments for and against the war in Egypt. Both McCain and Douglas have other ideas though. Freddie has lined up a mystery guest for the show but there is a chance he might not show up. Hector has been sleeping in the office and there is lots of tension between him and Bel following Marnie's visit. Freddie ends up in Clarence's office and is unsure what to do with the information he is given. After when Lix reveals the full scope of Peter and Tom's Egyptian mission, and the real reason for Ruth's death, Freddie is shocked.
Watch on Amazon
Buy on iTunes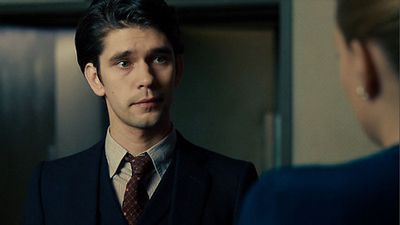 #2 - Episode 6
Season 2 - Episode 6
Bel, Freddie and Hector verge on breaking the biggest corruption expose ever - a house of cards stretching across London's most influential men - but things get complicated when one of them becomes the centre of a tabloid sex scandal. As they battle against high-level cover-up, Freddie's quest for a controversial contributor takes him right into the lion's den.
Watch on Amazon
Buy on iTunes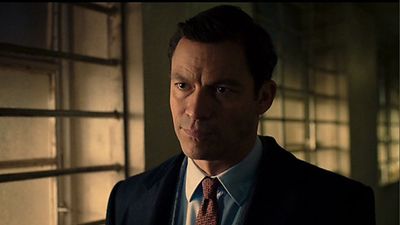 #3 - Episode 4
Season 2 - Episode 4
Freddie and Bel's bond deepens as they make startling discoveries about the extent of Soho club-owner Cilenti's influence. Yet when a contact's life is endangered, Bel fears they've gone too far. Hector confronts old demons with Laurie - will he upset his team and protect his best friend? Lix and Randall receive uplifting news.
Writers:
Abi Morgan, George Kay
Watch on Amazon
Buy on iTunes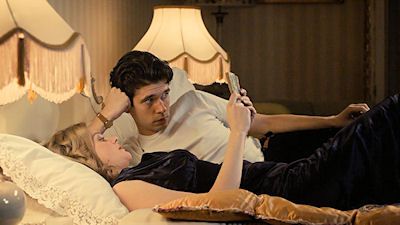 #4 - Episode 3
Season 1 - Episode 3
It is now September 1956 and Hector's brilliant interview with Mr Hafiz has caused the fortunes of The Hour to pick up.. The team are invited to spend a weekend at Hector's in-laws. The attraction between Bel and Hector continues to grow and Hector finds it hard to deal with his growing feelings for her, despite Marnie's presence. The suspicion about Tom Kish continues to grow back at the office and Isaacs on the case. Bel is surprised by the sudden appearance of Angus McCain. As the weekend away continues Freddie's crossword continues to baffle him and he believes that there is a hidden code which is an important clue as to who killed both Peter and Ruth.
Watch on Amazon
Buy on iTunes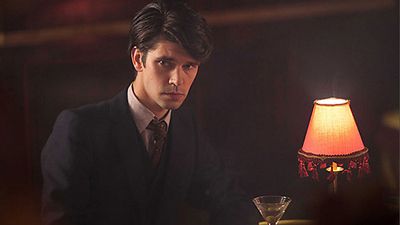 #5 - Episode 5
Season 2 - Episode 5
Bel is shaken by news of a source's murder and tries to put a stop to the team's pursuit of organised criminal Cilenti. However, the story is more tempting than ever when Freddie and Hector discover the depths that the corruption has reached, leading to chaos at the club. Is Bel right? Is Freddie charging towards a loaded gun?
Watch on Amazon
Buy on iTunes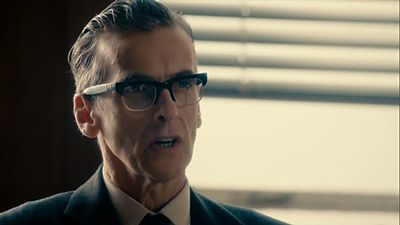 #6 - Episode 2
Season 2 - Episode 2
Hector's drunken late nights at El Paradis catch up with him when he is arrested on suspicion of beating up Kiki. Bel has a fight on her hands to clear Hector's name and hide his disappearance from Randall. However Freddie complicates matters further when he decides to hold a controversial interview with a fascist on the same day as a visit from members of the board.
Watch on Amazon
Buy on iTunes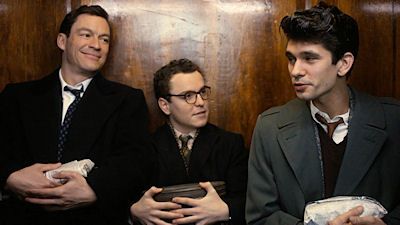 #7 - Episode 5
Season 1 - Episode 5
Public anger against the Suez crisis leads to violence in the streets. Marnie Madden reveals that she has found out about Bel's affair with Hector. And Freddie Lyons finally begins to get to the heart of the Ruth Elms murder case.
Watch on Amazon
Buy on iTunes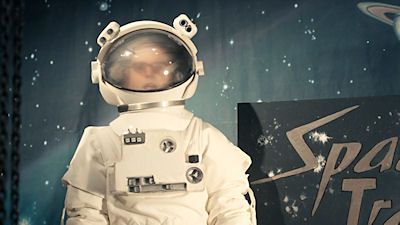 #8 - Episode 2
Season 1 - Episode 2
It is July 1956 and The Hour is struggling as the ratings are down, the reviews are bad and Hector and Freddie are arguing like children. Freddie is still shocked following Ruth's death and is convinced that she was murdered. Peter's killer, Tom Kish, has started working as Lix's new assistant on the foreign desk. Bel and Hector end up being brought closer together under the watchful presence of Hector's wife, Marnie as they face their biggest challenge yet. n impromptu meeting with Ruth's devastated father, Lord Elms, ends up giving Freddie a vital clue brings him closer to the truth but also puts himself in further danger.
Watch on Amazon
Buy on iTunes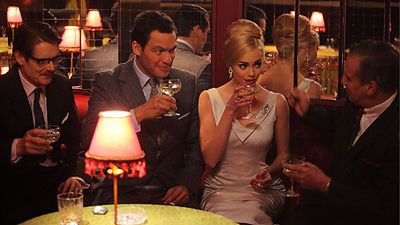 #9 - Episode 1
Season 2 - Episode 1
With Freddie gone, Bel struggles to keep The Hour afloat as the new Head of News arrives.
Watch on Amazon
Buy on iTunes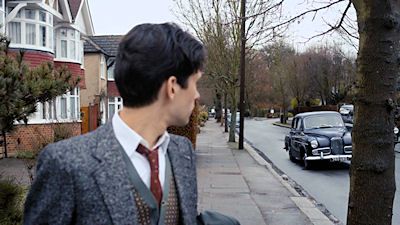 #10 - Episode 4
Season 1 - Episode 4
It is now October, 1956 and Freddie is celebrating his birthday. The after effects of Tom's death are still being felt in the newsroom. Even though it was said that Tom had suffered a heart attack, MI6 are now a regular presence in the newsroom and it seems that Freddie in particular is being watched. Freddie goes to see Tom's widow, Jane and after realising that that she was the one behind the camera in Ruth's film, Freddie believes that she could hold some important information. Isaac believes that his latest idea for the programme could bring Sissy closer to him.
Watch on Amazon
Buy on iTunes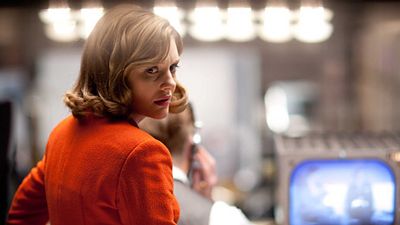 #11 - Episode 3
Season 2 - Episode 3
It is Christmas at Lime Grove and a time for much soul-searching. Kiki has gone missing and Hector's self-destructive behaviour spirals as Bel and Freddie search for the truth about what happened to her. Meanwhile, Randall tells Lix the real reason for his return but is she willing to dredge up a painful past?
Writers:
Abi Morgan, Nicole Taylor
Watch on Amazon
Buy on iTunes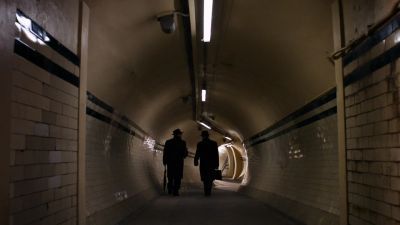 #12 - Episode 1
Season 1 - Episode 1
Bel and Freddie, who work as BBC reporters, are given the chance to escape from their boring jobs to run a topical weekly show instead. With only one of them being able to be the producer, and with Bel in pole position for the job, Freddie is not happy. After a debutante and a childhood friend end up asking him for help in investigating a murder, he ends up realising that the only way he can investigate it is to join the staff of The Hour.
Watch on Amazon
Buy on iTunes