The BEST Episodes of The Family Law
Every episode ever - ranked by fan votes!
Last Updated: Apr 23, 2021
The Family Law unfolds in the dysfunctional world of one Chinese-Australian family - as seen through the eyes of 14 year-old Benjamin Law. As Benjamin dreams of soap opera stardom, his parents contemplate separation. Over the course of one long, hot Queensland summer, the self-absorbed clarinet-playing teenager increasingly finds himself embroiled in other people's dramas.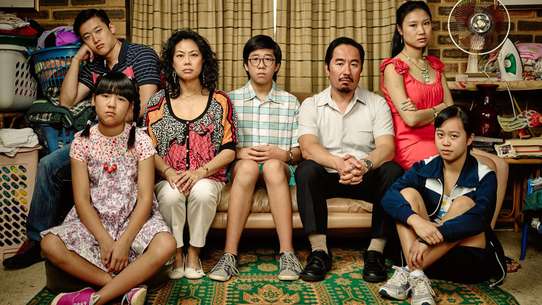 #1 - New Beginnings
Season 2 - Episode 1 - Aired Jun 15, 2017
Everyone's favourite almost-functional Asian Australian family, the Laws, are back for a second season. After a summer to remember, Jenny Law and Danny Law have amicably parted ways, and a wiser, more mature Benjamin now understands that sometimes, parents just work better apart. After Jenny sees how well Danny is doing post-divorce, she over-invests in Benjamin's campaign to become middle school captain but overshoots the mark, triggering a rupture in their relationship and unearthing uncomfortable truths about her place in the world.
7 votes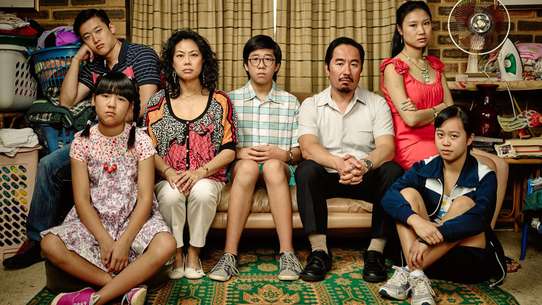 #2 - The Family Kerr
Season 2 - Episode 4 - Aired Jul 6, 2017
After Candy and Wayne ask Benjamin to be their 'man of honour', he tasks himself with the job of delivering a perfect wedding. An unexpected gift from Wayne's parents, a property in Mt Isa, sets off a showdown between Candy and Jenny that could jeopardise everything. Wedding included.
7 votes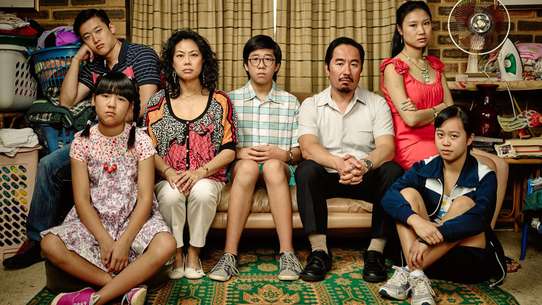 #3 - Number One Gay Son
Season 3 - Episode 6 - Aired Jan 26, 2019
Aunty Maisy and Daisy crash Jenny's kitchen with a problem: Aunty Maisy's son has come out as gay and it's the end of her world. After Benjamin overhears her part of their exchange, he convinces himself that Jenny is homophobic. Resentful, he throws himself into the task of winning the upcoming talent quest while blocking Jenny out, deciding now is not the time to come out and that it mightn't ever be.
7 votes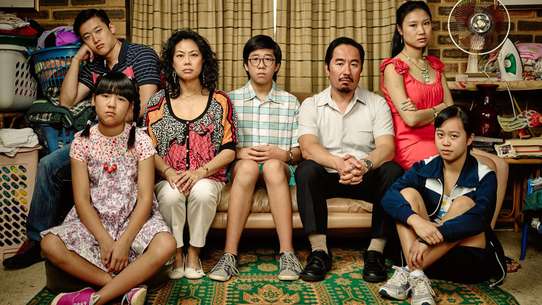 #4 - Birthday Bash
Season 1 - Episode 4 - Aired Feb 4, 2016
Benjamin seeks revenge on Andrew by giving Jenny the wrong idea about what to do for his 18th birthday party but no one foresees the impact that an innocent novelty erotic cake will have on the family forever.
14 votes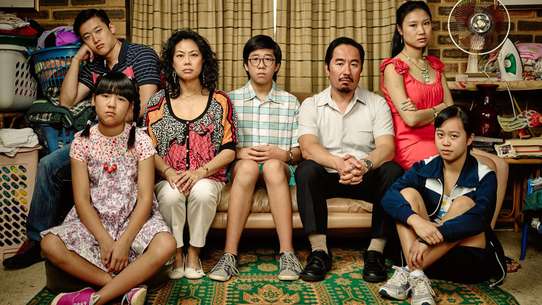 #5 - Everything's Coming Up Roses
Season 1 - Episode 5 - Aired Feb 11, 2016
Benjamin tries to cheer his mother by inviting her best – and possibly only – friend from Malaysia, Aunty Rose. But when Rose reveals her true colours Benjamin has to summon his siblings to save Jenny.
8 votes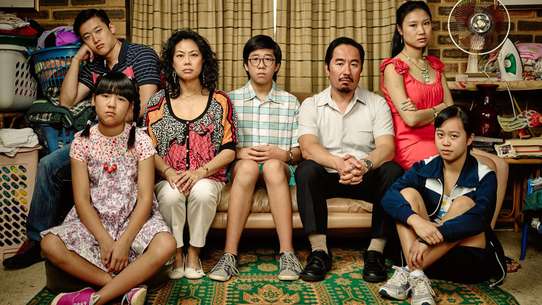 #6 - Close Encounters Of The Male Kind
Season 3 - Episode 2 - Aired Jan 12, 2019
When Jenny rear-ends the car of a fellow parent at the school drop-off, she expect there'll be hell to pay. Instead Jenny is pleasantly surprised to discover the driver is handsome, confident, manly, and would like her number - not for insurance purposes. Later at school, Benjamin has a huffy encounter with Simmo who now has his sights set on making Benjamin's school life a living misery.
7 votes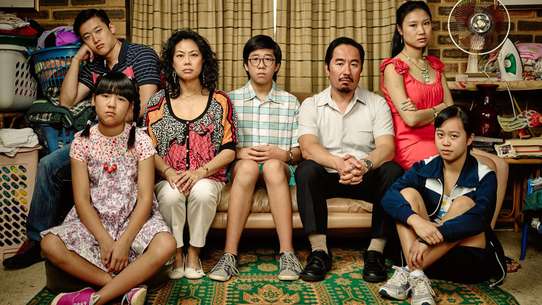 #7 - Dancing In The Dark
Season 3 - Episode 4 - Aired Jan 19, 2019
With the middle school dance around the corner, Benjamin is pumped. He and Melissa have been workshopping matching outfits for years and finally have the chance to bring their vision to life. Except for one hitch: Melissa's already got a date. Things aren't going great for Jenny either. After seeing Pete out at the shops, seemingly already happy with another woman, Jenny decides to put her body out on the market and take up internet dating.
8 votes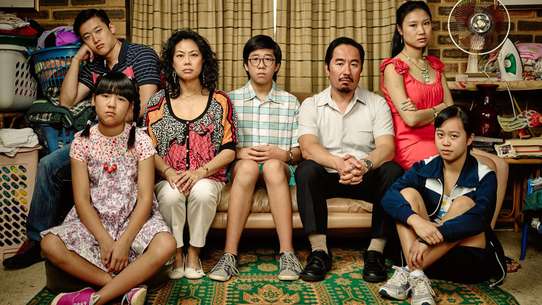 #8 - Panic Stations
Season 3 - Episode 5 - Aired Jan 26, 2019
Benjamin battles with his feelings towards Klaus after a drama exercise with his handsome nemesis leaves him all tense in all the wrong places. Meanwhile, Jenny battles with her own feelings after Pete calls her out of the blue to ask her out to dinner.
8 votes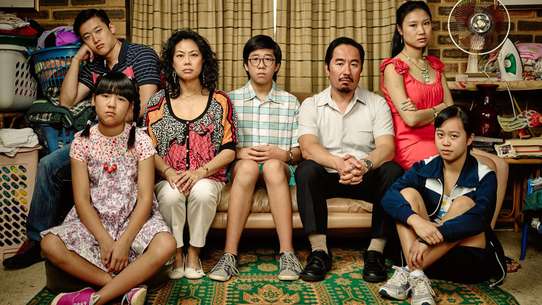 #9 - Matters Of The Heart
Season 2 - Episode 6 - Aired Jul 20, 2017
After Danny is hospitalised - buckling under the overwhelming pressures of running a business by himself, providing for his family and starting a new relationship; Jenny and Benjamin make discoveries that ensure the family Law will never be the same again.
9 votes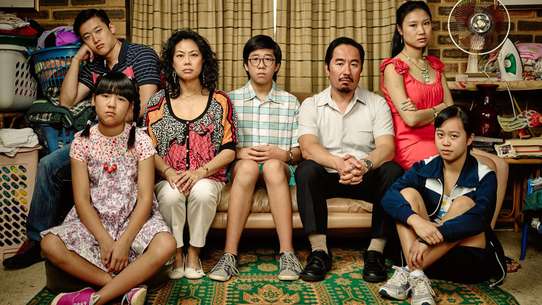 #10 - Queensland's Got Talent
Season 1 - Episode 1 - Aired Jan 14, 2016
Benjamin tries to mend his parent's broken marriage by encouraging Danny to be more engaged with the family through his end-of-year talent show, but with disastrous results.
24 votes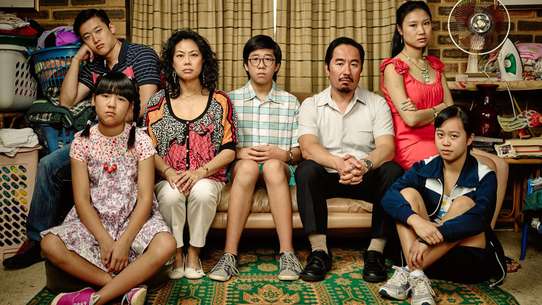 #11 - Adult Education
Season 2 - Episode 3 - Aired Jun 22, 2017
After Benjamin discovers Danny in the arms of a new woman, he goes out of his way to help an oblivious Jenny find a new man, which compromises his own ability to perform at rehearsals for the school play.
8 votes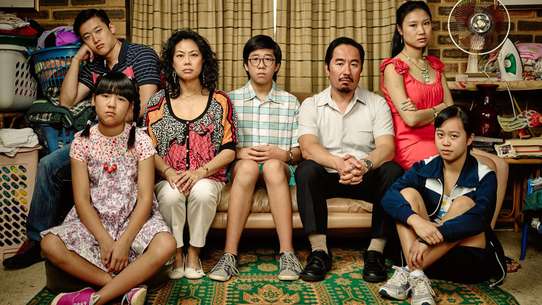 #12 - Money, Money, Money
Season 2 - Episode 5 - Aired Jul 13, 2017
After the family car breaks down, Jenny is forced to confront her lack of financial independence, and Benjamin and Melissa come to blows about his commitment to the school play.
9 votes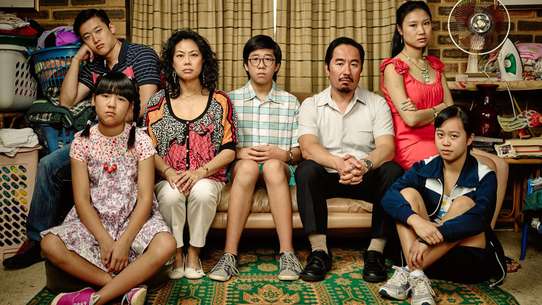 #13 - Painfully Camp
Season 3 - Episode 3 - Aired Jan 19, 2019
Benjamin struggles with a crippling addiction to spying on Klaus pumping iron across the road, and is riddled with anxiety over what it means. So when Candy and Wayne announce over lunch that they're taking everyone camping, Benjamin - to everyone's horror - is a bundle of enthusiasm, seeing this as an opportunity to escape temptation. Jenny isn't so keen, but after Pete unceremoniously dumps her in the school carpark, she can't wait to leave town either.
6 votes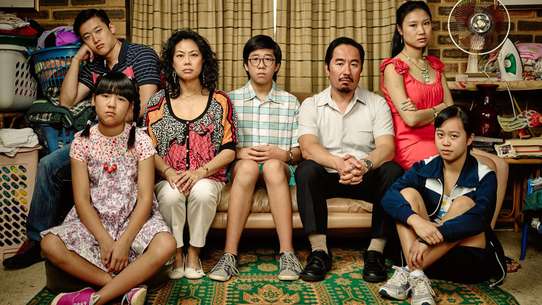 #14 - Asians Gone Wild
Season 1 - Episode 3 - Aired Jan 28, 2016
Benjamin takes the initiative and forces the family into group therapy, resulting in a weekend trip to the zoo with Danny that gets out of control.
19 votes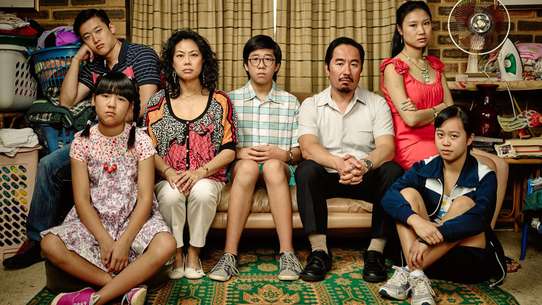 #15 - Ready For This
Season 3 - Episode 1 - Aired Jan 12, 2019
During a particularly harrowing sex ed module, Melissa and Benjamin excitedly scheme to get into a Year 12 party where there'll be booze and - more importantly for Melissa - boys. Despite his reservations, Benjamin tries to sweet-talk Jenny and Danny into letting him go, but encounters a Jenny-shaped roadblock in his way, insisting Benjamin is still too young for Aussie teen parties where drinking and fingering is abundant.
5 votes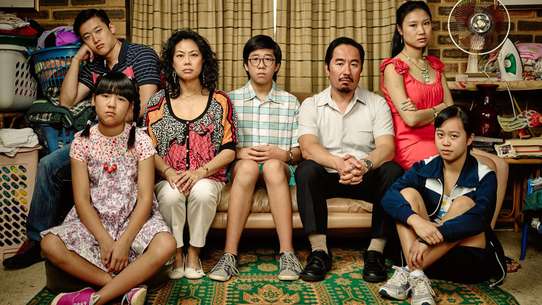 #16 - Tra-la-la-la-Law
Season 1 - Episode 2 - Aired Jan 21, 2016
The family is shocked to meet Candy's secret boyfriend Wayne, and Benjamin puts it on himself to pull off the perfect Christmas lunch for the family, until the turkey dinner offers up more than any of them planned.
13 votes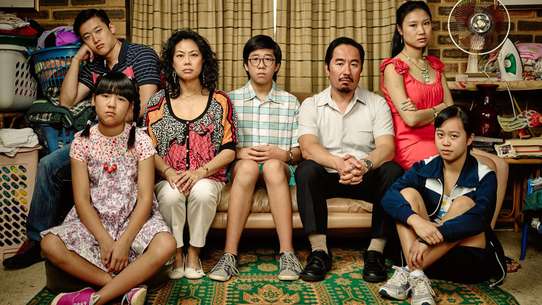 #17 - Love Is in the Air
Season 1 - Episode 6 - Aired Feb 18, 2016
Benjamin is worried about Jenny's lack of enthusiasm towards her marriage, so instigates a performance to cheer her up, but this time Danny and Jenny have a plan of their own.
6 votes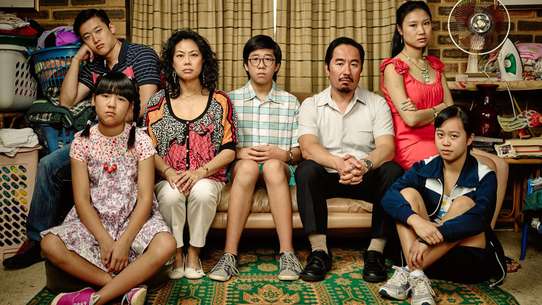 #18 - Help Yourself
Season 2 - Episode 2 - Aired Jun 15, 2017
As Jenny delves into the world of self-help, Benjamin auditions for the lead in the school production of Medea. Jenny, not being taken seriously by anyone, comes to blows with Danny over the realities of co-parenting.
6 votes