The Best Episodes of The Deuce
Last Updated: Oct 2, 2018
This drama series follows the legalization and subsequent rise of the porn industry in New York from the early 1970s through the mid-1980s, exploring the rough-and-tumble world of midtown Manhattan. James Franco stars as real-life twin brothers who were players in the Times Square world and became fronts for mob control of the volatile and lucrative sex industry from its beginnings.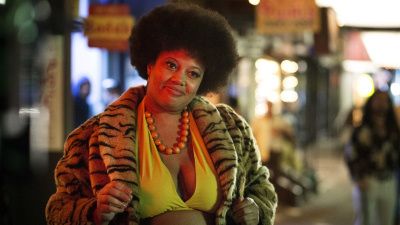 #1 - My Name Is Ruby
Season 1 - Episode 8
Vincent balks at getting in deeper with Rudy, as expansion fever hits Frankie and Bobby. Candy gets a taste of directing, and enjoys the red-carpet perks of a major premiere. Alston finds himself in limbo at his precinct. Abby changes up the Hi-Hat's clientele; Sandra faces editorial and legal hurdles; Barbara and Thunder Thighs connect with the wrong sort of clients; Vincent settles a score. C.C. encourages Ace, a former pimp, to get back in the game.
Writers:
David Simon

,
George Pelecanos
Watch on Amazon
Buy on iTunes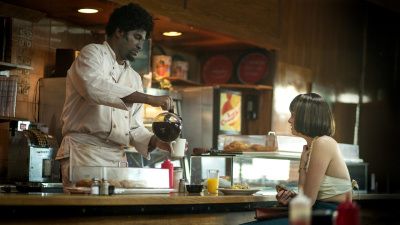 #2 - Au Reservoir
Season 1 - Episode 7
With police pushing their business off the streets, C.C., Larry, Rodney and other pimps worry about becoming obsolete. Candy eyes a different job on Harvey's set as Lori struggles with the demands of porn acting. At her wit's end, Ashley hangs out with Frankie and, later, washes up on Abby's door. Bobby is smitten with an employee while dealing with shakedowns, flare-ups and a medical emergency. Frankie is tasked by Rudy to turn a peep-show concept into reality. Alston finds himself singled out by the 14th Precinct's new captain, McDonagh. Abby asks Vincent to be her escort at her family's lavish party.
Writers:
David Simon

,
Megan Abbott
Watch on Amazon
Buy on iTunes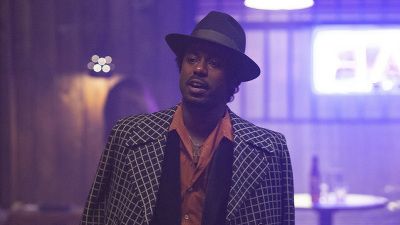 #3 - Seven-Fifty
Season 2 - Episode 3
Lori envisions a sunny future in LA after attending the AFFA Erotica Awards with Harvey and Candy, who's looking to connect with west-coast producers who are willing to turn her fairy tale into reality. Paul and Kenneth approach Vincent about a loan for a new nightclub, free from mob ties. Goldman visits Alston's precinct to share the mayor's vision for cleaning up the Deuce. Frankie wins a hand of poker, but risks losing his job. Back in NYC, Ashley pushes her reform agenda on Abby, while trying to avoid C.C.. Larry Brown and Darlene learn a bitter lesson about supply and demand. Rudy sends a message to his rivals, but invites retaliation.
Watch on Amazon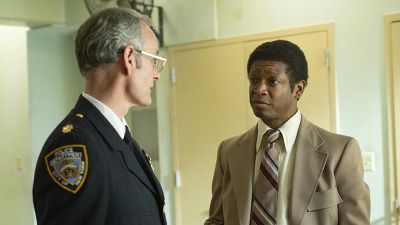 #4 - What Big Ideas
Season 2 - Episode 4
Ashley and Abby resolve to track down the identity of a 16-year-old sex worker killed in a recent fire. Vincent is shaken after witnessing the brutal side of Rudy's operation. Frustrated by the progress on her new film, Candy recruits new faces to help with the production. Frankie finds his dry-cleaning business a less-than-perfect fit. Larry Brown shows off his improvisational skills. Lori looks to forge a deal with Kiki while keeping C.C. in the loop.
Watch on Amazon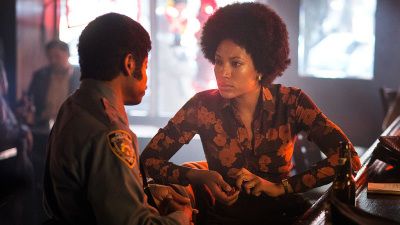 #5 - Why Me?
Season 1 - Episode 6
An end-of-the-year crackdown by police in and around The Deuce sparks Vincent and Bobby. Candy tries to persuade Harvey, her adult-film director, that she can do more than act. Rudy witnesses a pivotal lower-court ruling on obscenity, and enlists Frankie and Big Mike to protect his interests in the peeps. Alston tries to convince Sandra that he's not just a "source."
Writers:
Richard Price

,
Marc Henry Johnson
Watch on Amazon
Buy on iTunes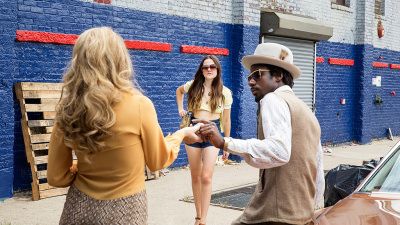 #6 - I See Money
Season 1 - Episode 4
Rudy dangles a lucrative offer in front of Vincent. Longo uses strong-arm tactics to restore order among Bobby's unhappy construction workers. Candy attracts unwanted attention and is intrigued by a legitimate suitor. Paul questions his place at the Hi-Hat; Frankie hits a hot streak; Darlene gets a gift from Abby; Alston sees through Sandra. Bristling after a police shakedown, Vincent adds muscle in the person of Black Frankie, a Vietnam War vet.
Writers:
George Pelecanos

,
Lisa Lutz
Watch on Amazon
Buy on iTunes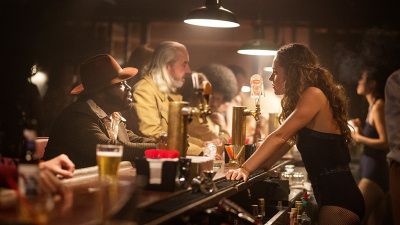 #7 - What Kind of Bad
Season 1 - Episode 5
Looking for a way out of his construction gig, Bobby tries to change Vincent's mind about Rudy's offer. Darlene returns from a trip home with a new girl, disappointing Abby. Roughed up by a john, Candy contemplates a change of careers. After getting busted, Paul explores the underbelly, and the exhilaration, of gay life in the city. With an assist from Alston, Sandra scores a key interview with a pimp.
Writers:
Richard Price

,
Will Ralston

,
Chris Yakaitis
Watch on Amazon
Buy on iTunes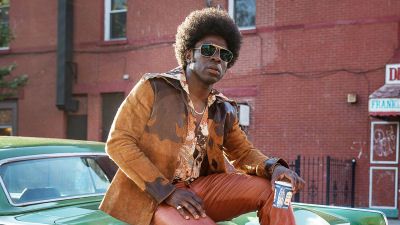 #8 - The Principle Is All
Season 1 - Episode 3
The appearance of an unexpected partner surprises Vincent. Rudy buys into a rival's plan to reconfigure the Deuce. Candy considers entering the filmmaking business; Abby languishes in her new job. Darlene works overtime to compensate Larry.
Writers:
David Simon

,
Richard Price
Watch on Amazon
Buy on iTunes
#9 - Our Raison d'Etre
Season 2 - Episode 1
Times Square, 1977. After his early successes managing the Hi-Hat and French Parlor, Vincent is now proprietor of a new mob-backed disco, Club 366, while his girlfriend Abby has brought the nascent punk-rock culture into the Hi-Hat. Vincent's twin brother, Frankie, remains a problem, "borrowing" money from Show Land, the sex emporium he manages, to pay off his debts. Candy, now a "triple threat" as a porn actress, producer and director, is looking to make more artful, ambitious adult films, over the objections of her collaborator, Harvey. C.C. pulls a con on Bernie Wolf, the director of a porn film starring Lori, to get her more money. Hoping to launch a more upscale gay nightclub, Paul looks to sever mob ties from his current bar. Alston, now a homicide detective, is approached by Gene Goldman, a civil servant appointed by Mayor Koch to clean up Times Square.
Writers:
David Simon

,
George Pelecanos
Watch on Amazon
Buy on iTunes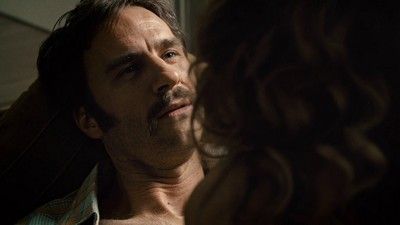 #10 - Pilot
Season 1 - Episode 1
Twin brothers Vincent and Frankie Martino navigate their way through the rough-and-tumble world of 1971 Times Square. Vincent crosses paths with other midtown denizens while plotting to improve his situation. Abby gets enlisted to buy amphetamines.
Writers:
David Simon

,
George Pelecanos
Watch on Amazon
Buy on iTunes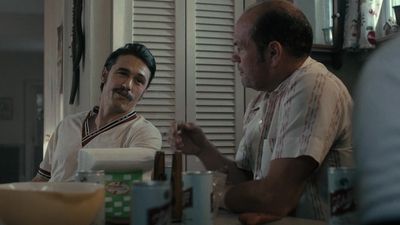 #11 - Show and Prove
Season 1 - Episode 2
Vincent moves into a seedy hotel and contemplates an offer from mob capo Rudy Pipilo. Bobby hopes to take advantage of Vincent's new connections. filmmaking intrigues Candy. C.C. shows Lori the benefits of having a pimp; Larry feels unsettled.
Writers:
Richard Price

,
George Pelecanos
Watch on Amazon
Buy on iTunes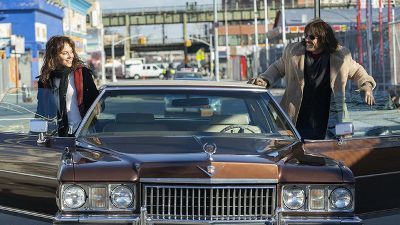 #12 - There's an Art to This
Season 2 - Episode 2
Confronted with the changing realities of prostitution and porn, C.C. doubles down on his assets, while fellow pimp Larry Brown eyes a new opportunity. Growing creatively frustrated, Candy turns to Genevieve Furie, a onetime porn director who's graduated to slasher films, for filmmaking advice. After a customer is mugged outside his bar, Paul is approached by Matty the Horse, a rival of Rudy's, who promises Paul the mob protection he deserves. Following a nostalgic road trip to Coney Island with Vincent, Abby attends a meeting of activists, and recognizes a familiar face from Times Square.
Watch on Amazon