The BEST Episodes of The Daily Bugle
Every episode ever - ranked by fan votes!
Last Updated: Oct 24, 2021
The war on fake news has a hero: J JONAH JAMESON and THE DAILY BUGLE.NET! Where the tides of real news crash the shore of dangerous truth, the Daily Bugle will be there! Read the stories that the super-powers-that-be don't want you to know! Stay informed! Be a real hero! Listen… to the BUGLE!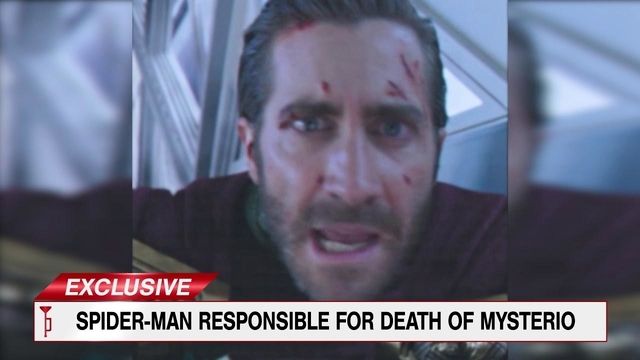 #1 - Mysterio Final Moments Full Story Credit The Daily Bugle J. Jonah Jameson
Season 1 - Episode 1 - Aired Oct 23, 2019
Doctored footage from Mysterio shows Spider-Man as a terrorist, using drones to attack civilians and Mysterio himself. The Daily Bugle praises Mysterio and expresses hatred towards Spider-Man for his supposed villainy. With his disappearance after the events of the video, Mysterio is assumed dead.
0 votes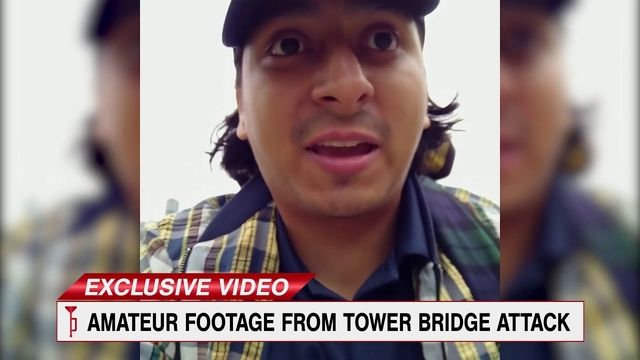 #2 - Footage From Tower Bridge Attack
Season 1 - Episode 2 - Aired Oct 29, 2019
Amateur footage from Flash Thompson is shown as a reaction to the Elemental Fusion's attack in London. The mention of drones at the scene of the crime raises further questions about the event and about Spider-Man's link to it.
0 votes
#3 - Spider-Man is a Menace!
Season 1 - Episode 3 - Aired Oct 29, 2019
Spider-Man is accused of being a fraud and a criminal while Mysterio is praised as a hero. Highlighting J. Jonah Jameson as a trustworthy representative, The Daily Bugle urges the public to follow their updates and thanks their fans.
0 votes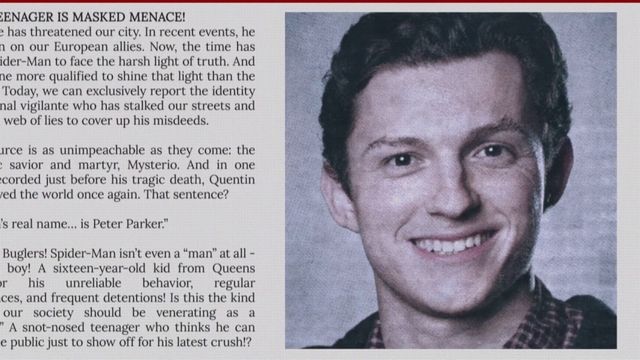 #4 - Spider-Man Unmasked Full Story Credit The Daily Bugle J. Jonah Jameson
Season 1 - Episode 4 - Aired Oct 30, 2019
Continuing with footage from Mysterio, Peter Parker is revealed to be the true identity of Spider-Man. The Daily Bugle thanks Mysterio once again for his supposed invaluable and heroic contributions to the world, threatening Spider-Man with the inevitable wrath of the American public.
0 votes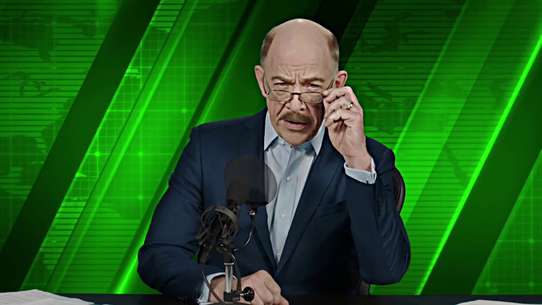 #5 - Coney Island re-opened years after devastating crash
Season 1 - Episode 5 - Aired Nov 6, 2019
The Daily Bugle reports on the re-opening of Coney Island, referring to the reconstruction and clean-up after a plane crashed there in a previous incident. While locals have blamed Adrian Toomes for the entire issue, The Daily Bugle continues to blame Spider-Man, indirectly referring to their footage from Mysterio and then directly referring to Spider-Man's identity being revealed as Peter Parker to back up their negative feelings towards him.
0 votes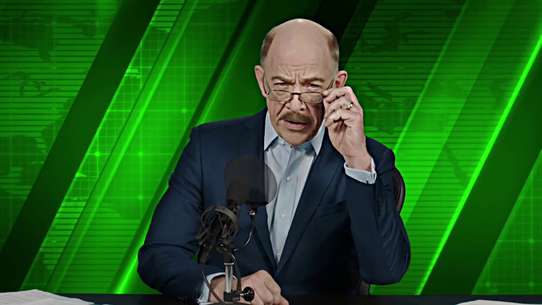 #6 - London Attack - Tower Bridge Bill Blues
Season 1 - Episode 6 - Aired Nov 20, 2019
The UK Prime Minister demands repayment from the US government after annoying menace Spider-Man was found responsible for the recent attack on Tower Bridge.
0 votes