The BEST Episodes of The Biggest Loser Australia
Every episode ever - ranked by fan votes!
Last Updated: Sep 26, 2019
The series involves contestants who are overweight to varying degrees participating in a contest to lose the most percentage of weight, with teams and contestants voting out each other. Unlike the American version, weight loss is measured in tenths of kilograms instead of pounds. Personal trainers Michelle Bridges, Shannan Ponton, Steve Willis and Tiffiny Hall are responsible for training the contestants and helping them to lose weight.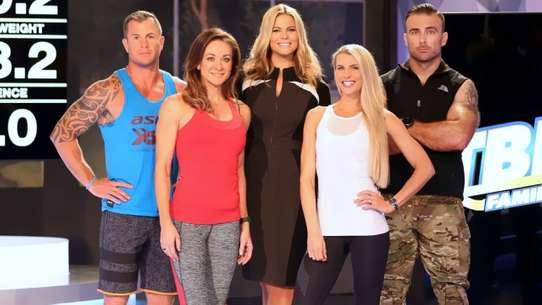 #1 - A waterlogged challenge
Season 4 - Episode 24
1 votes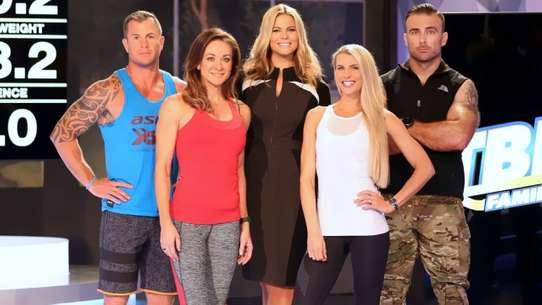 #2 - Weigh in #4
Season 4 - Episode 25
1 votes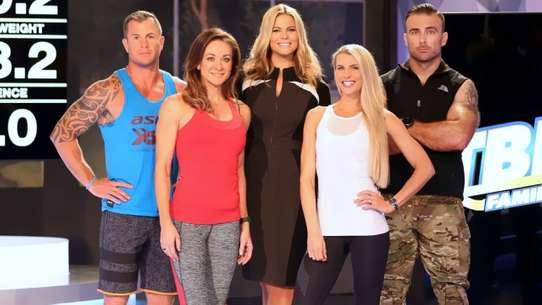 #3 - The Brothers Decide
Season 4 - Episode 26
1 votes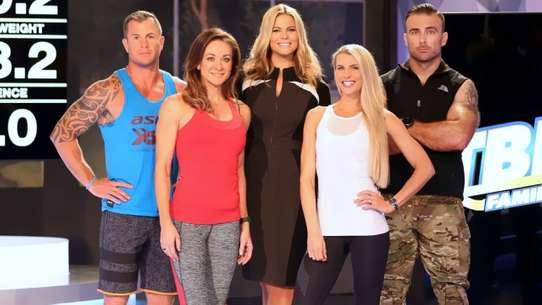 #4 - And They're Off!
Season 4 - Episode 36
1 votes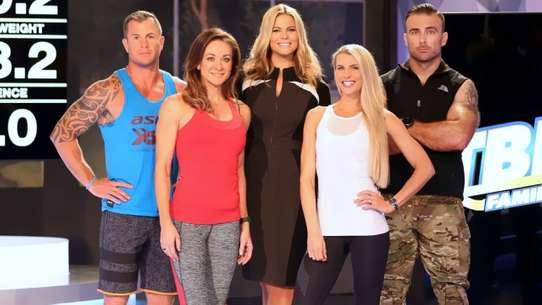 #5 - Finale
Season 4 - Episode 75
1 votes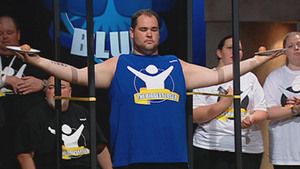 #6 - Contest Event: Holding
Season 7 - Episode 6
The fallout from Monday's elimination was fierce, with the trainers demanding to know why Margie opted to vote Selena out of the competition, sending the Red Team member storming out. The teams then proceeded to training, giving their absolute all. Afterwards Hayley revealed the first Contest, which saw Michelle, Luke, Lydia and Shane battling it out for their teams over three rounds of mental and physical strength. The final came down to Luke and Shane, with the latter taking the win and going on The Walk. Hayley explained he could now choose from one of three boxes: power over food, training or a mystery option. Shane opted for the mystery box, and though not revealing its contents looked a little unsure about how his fellow contestants would react to the game-changing development.
1 votes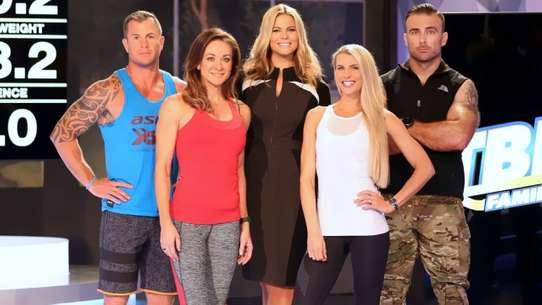 #7 - Episode 14
Season 8 - Episode 14
5 votes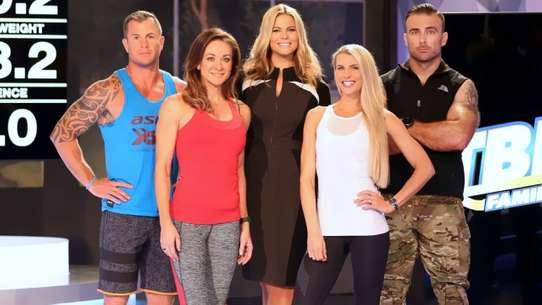 #8 - Episode 15
Season 8 - Episode 15
5 votes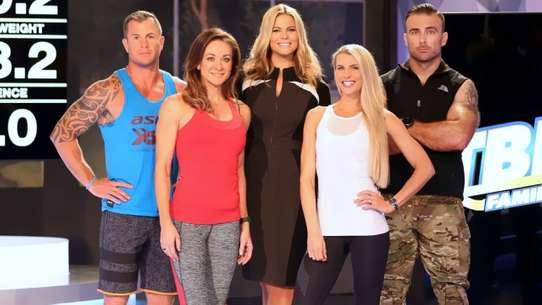 #9 - Episode 6
Season 8 - Episode 6
5 votes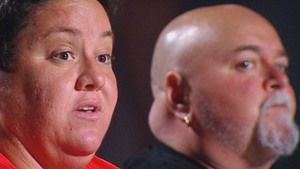 #10 - Weigh-In & Elimination
Season 7 - Episode 5
After a tight battle the Black Team bested the Reds in the Ferry Pull Challenge, winning them a 2kg weigh-in advantage. Selena collapsed, exhausted from the effort. The contestants gathered themselves and entered the weigh-in room for their first competitive visit to the scales. The loses were hugely impressive, though with the lowest percentages Selena and Hamish were left facing elimination. In the elimination room Hayley revealed a twist – the teams above the Yellow Line could choose not to vote anyone out. Yet Margie, questioning Selena's commitment, voted for her, forcing the other contestants to vote themselves and setting in motion a chain of events that resulted in Selena's elimination.
1 votes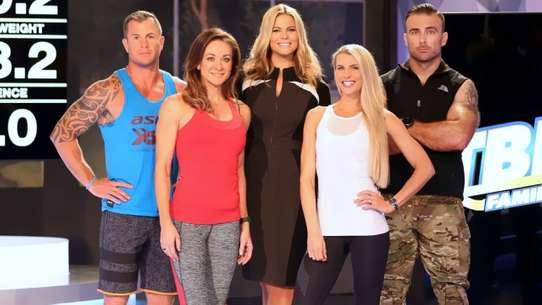 #11 - Episode 7
Season 8 - Episode 7
5 votes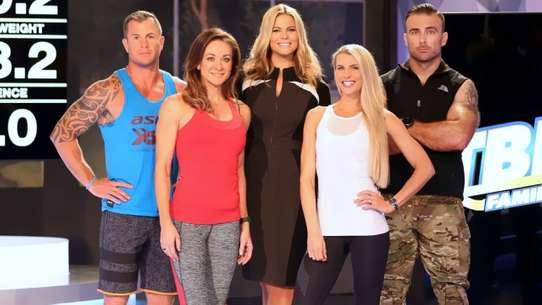 #12 - Episode 16
Season 10 - Episode 16
The stakes become even higher for all teams when they learn that this week's winning family will keep their trainer, while the others must train on their own ahead of the weigh-in.
1 votes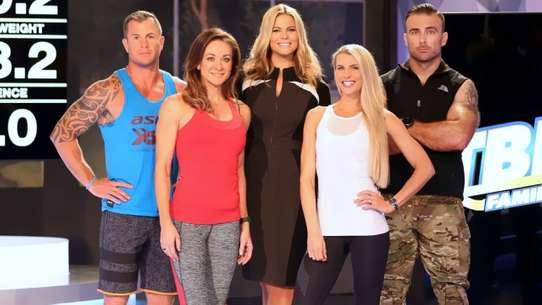 #13 - Episode 19
Season 10 - Episode 19
At weigh-in, one team member gets a long-awaited weight loss. However, two teams find themselves below the yellow line and must nominate one family member each for elimination.
1 votes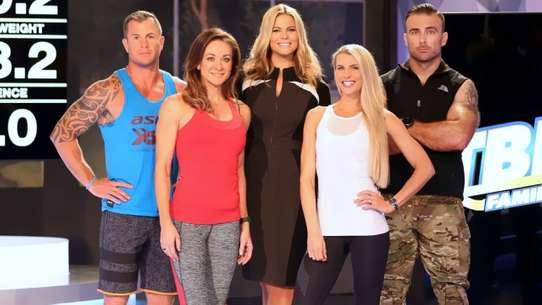 #14 - Episode 20
Season 10 - Episode 20
The contestants gather to play a French-themed temptation with over 100 delicious pastries. Which contestants will risk the calories to win a power over the other contestants?
1 votes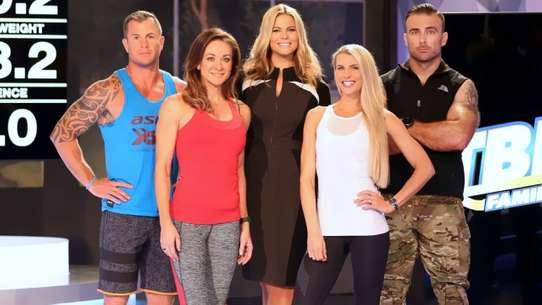 #15 - Episode 21
Season 10 - Episode 21
In this week's last man standing challenge contestants must stand on blocks floating on a pontoon over water. Contestants must resist falling into the water to become the last man standing.
1 votes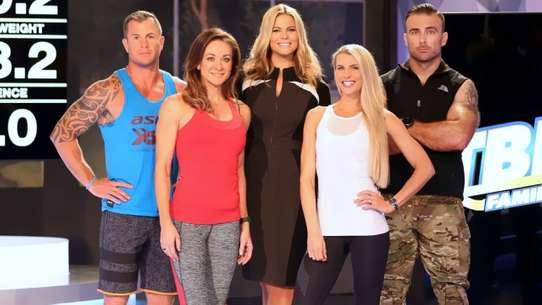 #16 - Episode 9
Season 8 - Episode 9
5 votes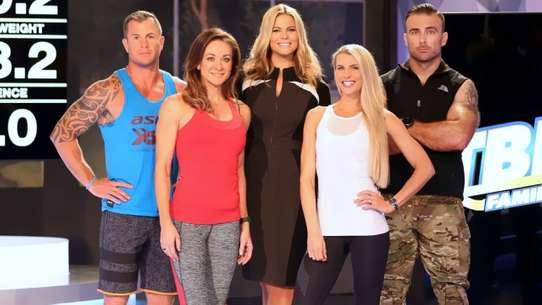 #17 - Episode 37
Season 10 - Episode 37
Trainer Michelle announces that the last chance training session will be their last ever with all of the trainers. Despite the news, the contestants experience one of the hardest sessions ever.
4 votes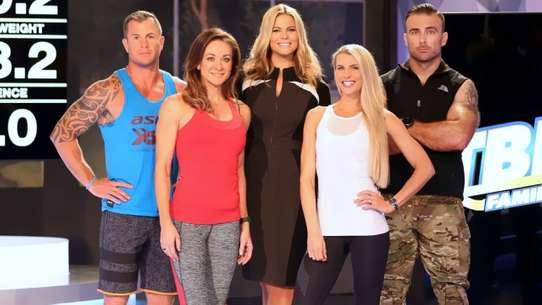 #18 - Trainers Weigh In
Season 10 - Episode 3
After living with the four TBL families for the past week, it is time for the trainers to weigh-in. The results leave them, and their families, shocked.
3 votes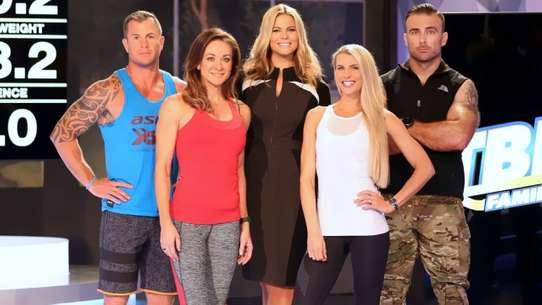 #19 - Episode 27
Season 10 - Episode 27
The golden fork temptation game concludes with the winning contestant rewarded with the power to eliminate any contestant. Which contestant will manage to keep their head above the water?
3 votes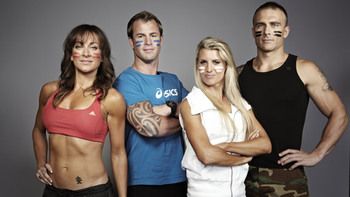 #20 - Episode 1
Season 6 - Episode 1
After arriving to find Camp Biggest Loser empty, Hayley revealed the reason to the trainers: not only would they each have to train a family, but spend a week living (and eating) with them. Whisked away by helicopter to their respective new homesteads, Shannan, Michelle, The Commando and Tiffiny saw their momentous task first-hand, piling their plates in a truly eye-opening, waistband-expanding new experience. The families were awarded their team colours – Westrens (Blue), Moons (Black), Duncans (White), Challenors (Red) – before learning they would have their first weigh-in publicly, for all their loved ones to see.
3 votes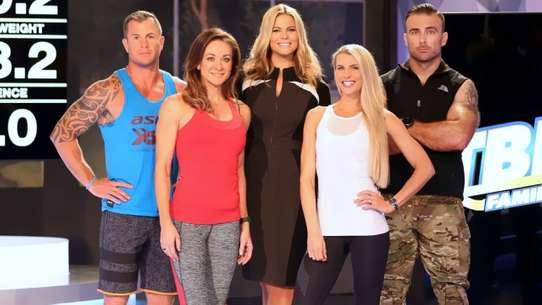 #21 - Episode 7
Season 9 - Episode 7
Nerves are setting in as contestants get set for their first competitive weigh-in. Later at the house it's temptation time, and contestants have the chance to win $30,000 but what's the catch? Everybody heads out to a dockyard for this week's challenge, and up for grabs, is a very big and very valuable reward. However, there is a shock twist as cracks start to appear in the teams.
5 votes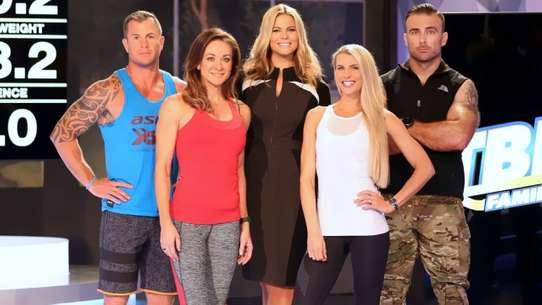 #22 - Episode 17
Season 10 - Episode 17
The aftermath of the weigh-in sees one family member eliminated, but not before they bad mouth the rest of their family in a surprising betrayal of trust.
2 votes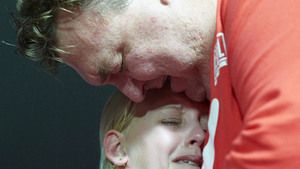 #23 - Episode 2
Season 6 - Episode 2
The public weigh-ins took place, Damien from the Challenors making Biggest Loser Australia history as the show's heaviest contestant at a staggering 234.4kg. The teams and trainers were taken by limo to their new home – Camp Biggest Loser – where Hayley revealed the $300,000 prize on offer, and announced training would begin immediately. Tears, breakdowns and vomiting ensued as the first training session made each contestant face the reality of the journey they were about to take.
3 votes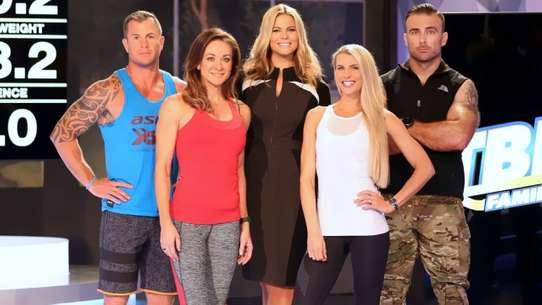 #24 - Episode 13
Season 9 - Episode 13
Hayley meets and greets the contestants to announce a Biggest Loser first. Meanwhile, the Fridge holds a surprise for one contestant which will change their time in the house.
3 votes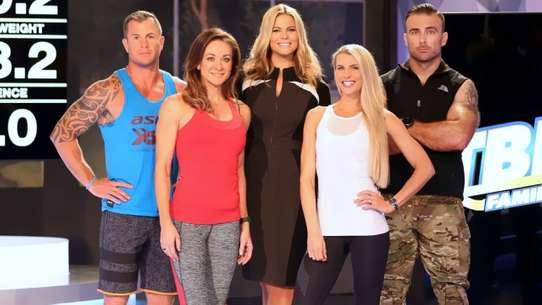 #25 - Episode 4
Season 9 - Episode 4
The contestants scamper downstairs in their PJ's to find Commando and Shannan waiting to pick their training teams. After the contestants are spilt, it's time for their first training sessions in the house.
5 votes