The Best Episodes of Strike Witches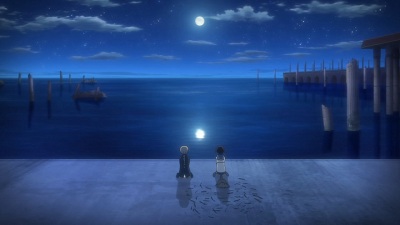 #1 - Please Grant Me Wings 8.14
Season 2 - Episode 8
Mio trains to obtain the true Reppuzan, and refuses to teach it to Yoshika despite her requests. Later, during a practice session with Perrine, Yoshika starts to have some trouble flying. Mysteriously, though, Yoshika is given a clean bill of health, and her Striker Unit is in perfect running condition. The next day, Yoshika and Lynnette are sent to the battleship Yamato to heal crew members injured in a lab explosion. When the Yamato and its battle group is attacked by a blimp-shaped Neuroi ship, Yoshika is unable to fly, leaving Lynette alone to defend the battle fleet while they retreat. As Yoshika laments her inability to help, she hears her father's voice and is presented with a new Striker Unit, which was developed based on his research findings. Now able to use her powers to the maximum with a Striker Unit built just for her, Yoshika manages to save Lynette just in time and defeat the Neuroi single-handedly. Later it was revealed that Yoshika's flight troubles are traced to her old Striker Unit's inability to withstand Yoshika's increasing power. (from wikipedia)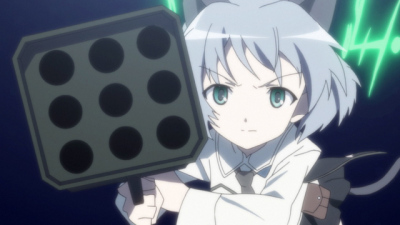 #2 - Solidarity 7.86
Season 1 - Episode 6
Yoshika and her comrades are attacked by the Neurois on their way back from a mission in London, but gets help from Sanya who happened to be on a night patrol. As a result, Yoshika is given orders to serve the night shift, and must spend the night in the same room with Sanya, when an envious Eila barges in.
Directors: Kazuhiro Takamura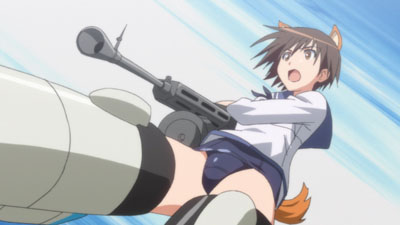 #3 - To do what i can 7.86
Season 1 - Episode 2
On their journey to Britannia, Yoshika and the others are assaulted by mysterious invaders called the Neuroi, menacing beings from another world. In order to buy time until reinforcements arrive, Major Sakamoto sallies forth alone, only to be met by a fierce attack from the opposition. Despite her best efforts she is driven back and ultimately cornered. Yoshika can do nothing but wait in terror inside the battleship.
Directors: Kazuhiro Takamura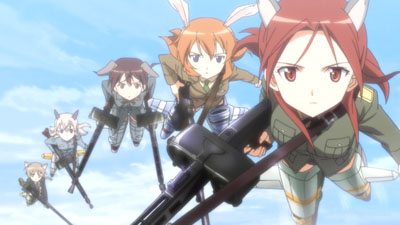 #4 - Magical Girl 7.80
Season 1 - Episode 1
Yoshika Miyafuji is a fourteen-year-old girl who possesses magical powers that can heal. One day she is approached by Mio Sakamoto, Major of the 501st Joint Fighter Wing a.k.a. Strike Witches to join her team. A few days after Yoshika turns down the invitation because of her abhorrence toward wars, she receives a letter.
Directors: Kazuhiro Takamura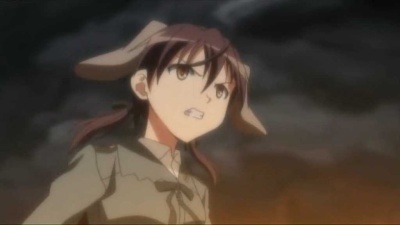 #5 - Thanks 7.78
Season 1 - Episode 4
Yoshika gradually orients herself to life as a member of Strike Witches. However, she is condemned by her supervisor Gertrud Barkhorn as being inexperienced. Desperate to win her acceptance, Yoshika gets carried away in her training when she suddenly comes face to face with Neuroi.
Directors: Kazuhiro Takamura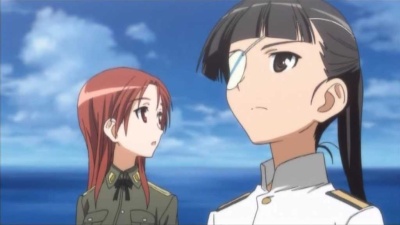 #6 - Lonely No More 7.73
Season 1 - Episode 3
Yoshika makes her decision to join the Strike Witches. Lynette Bishop, another rookie witch who is 15 years old, shows Yoshika around. Although Yoshika is nervous about her new assignment and understands nothing about the arrangement of the troop, Lynette acts in a somewhat unfriendly manner, adding to Yoshika's anxiety
Directors: Kazuhiro Takamura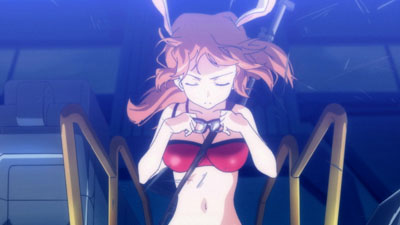 #7 - Swift, Gigantic, and Soft 7.71
Season 1 - Episode 5
Shirley the speed freak is obsessed with trying to exceed sonic speed. Busybody Francesca Luccini meddles with the adjustments of Shirley's Striker Unit before the water training drill required by all members, which subsequently leads to an unexpected incident.
Directors: Kazuhiro Takamura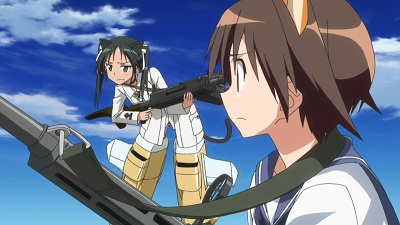 #8 - The Legendary Witches 7.71
Season 2 - Episode 2
As the Neuroi continues to attack the plane, a fleet of battleships provide support, but are easily defeated by the Neuroi. With Mio still unable to use her shield, Yoshika flies into battle to protect the ships with her enhanced magic. Mio then uses her enhanced katana to slice through the Neuroi's beam and destroy it. However, it soon reforms itself, its core continuously shifting places to avoid being destroyed. Yoshika has a tough time facing it until Shirley, Lucchini, Lynette and all the other Witches arrive to assist, giving Mio the opportunity to destroy it with her katana. Setting up base in Romagna, Minna officially reforms the 501st Joint Fighter Wing.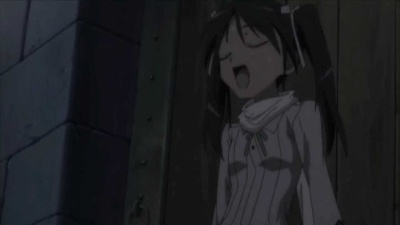 #9 - Nice 'n Breezy 7.57
Season 1 - Episode 7
Erica misplaces a key part of her uniform (panties), causing a chaotic incident in Witches Base.
Directors: Kazuhiro Takamura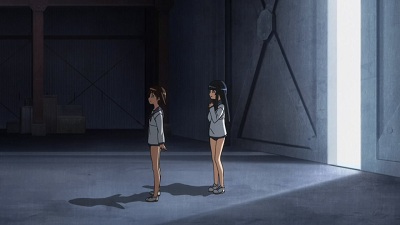 #10 - Into the Sky Once More 7.50
Season 2 - Episode 1
Six months after the battle over Brittania, the 504th Joint Fighter Wing of Strike Witches, while on a mission to make contact with the Neuroi, encounter an even greater Neuroi nest hovering over Venesia which wipes out the previous Neuroi and attacks relentlessly. Meanwhile, Yoshika, who had just graduated from middle school, receives a letter from Amaki Suwa, containing blueprints supposedly sent by her father. When Yoshika goes to deliver these to Mio, she gets word that the stronger Neuroi had overwhelmed the 504th Joint Fighter Wing and that Lynette and the others are in danger. Yoshika is told by Mio to go home, but when she notices Mio heading into battle again, Yoshika takes her old Striker Unit and follows after her. Admiring her spirit, Mio allows Yoshika to accompany her. However, a week into their flight, their plane comes into contact with a Neuroi ship.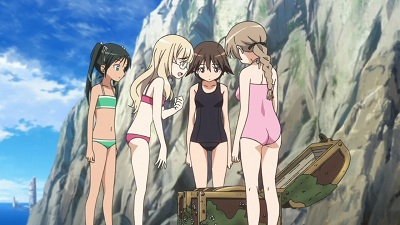 #11 - The Bridge to Tomorrow 7.50
Season 2 - Episode 9
While visiting Gallia, Perrine learns that children can't get to school because the bridge is broken. This preoccupies her, even thinking of selling the last family heirloom to fund the bridge's repairs. On a training trip at the beach, Lucchini finds a treasure chest, which Perrine salvages in the hope of finding treasure. After going through an endless number of chests, they find a puzzle chest containing a map, which Perrine, Yoshika, Lynnette and Lucchini follow to an underwater cave filled with booby traps. Meanwhile, while looking for them, Mio and the others encounter a trap which causes Mio to become drunk, kissing Minna and running off. Perrine's group comes across a room with a statue which Perrine defeats when it attacks them. They eventually find the treasure, which is nothing more than a herb and spice garden. However, a slightly hungover Mio reassures Perrine that it's the feelings that people truly treasure. After returning to base, Perrine receives a letter from Gallia informing her that the children worked together to build a new bridge.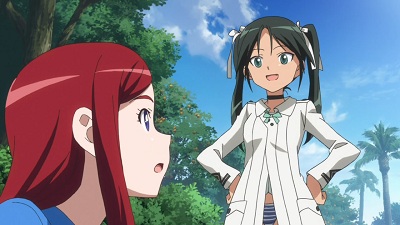 #12 - My Romagna 7.50
Season 2 - Episode 5
While Yoshika, Shirley and Lucchini are in Romagna's capital, Roma, buying supplies and gifts, Lucchini spots a girl named Maria being accosted by some suited men and rescues her. The two quickly become friends and spend the day exploring the city, although Lucchini ends up spending all the food money Shirley gave her. When a Neuroi ship appears, Lucchini rejoins Yoshika and Shirley to defeat it. Afterward, Lucchini treats Maria to a bird's eye view of Roma, telling her the importance of protecting it. After they return home, it is revealed that Maria is actually the Duchess of the Principality of Romagna, who gives her thanks to Lucchini during her inauguration by airdropping food supplies to the Witches.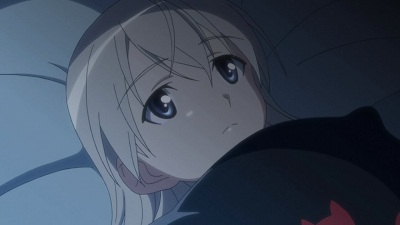 #13 - Higher Than the Sky 7.43
Season 2 - Episode 6
The Witches discover a huge Neuroi spire whose core is in a location far beyond the altitude that their Striker Units can reach. Formulating a plan using rocket boosters in stages to reach the required altitude, Sanya is chosen to attack the core. Having never needed to use a shield in combat, Eila becomes furious when Yoshika is chosen to protect Sanya instead of her. Eila tries to get Perrine to train her to use shields, but to no avail. Sanya becomes annoyed with Eila's willingness to give up and gets into a fight with her. The next day, as the Witches launch Sanya and Yoshika to the stratosphere, Eila apologizes and expresses her desire to protect Sanya. Seeing this, Yoshika decides to switch places with her. Eila finally uses her shield to protect Sanya as she destroys the core.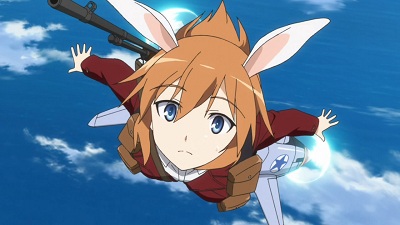 #14 - Harder, Faster, Greater! 7.43
Season 2 - Episode 4
The Witches obtain a prototype Jet Striker model from Karlsland. After an argument between Shirley and Barkhorn, Barkhorn gets to use it, as Lucchini convinces Shirley not to use it after trying it herself. Barkhorn relishes in the Jet Striker's power and outperforms Shirley in a series of performance tests, but it ends up draining too much of her magic, causing her to faint midflight. Minna prohibits anyone from using the Striker as a result, and confines Barkhorn to her quarters. She breaks the ban anyway when a fast Neuroi appears. Although she defeats the Neuroi, Barkhorn faints as, this time, the Jet Striker goes out of control, forcing Shirley to push her Striker Unit to its limits to save her, destroying the prototype in the process. Later, Erica's twin sister, Ursula, pays them a visit, with a shipment of potatoes as a token of apology for the flawed prototype.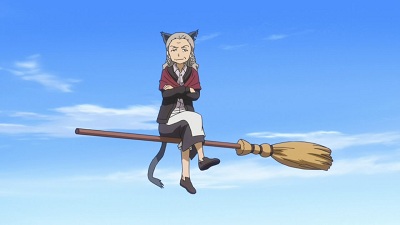 #15 - What We Can Do Together 7.43
Season 2 - Episode 3
Mio meets up with Junko Takei of the 504th Joint Fighter Wing to learn about the new breed of Neuroi. Having gotten out of shape following inactivity during the past six months, Yoshika, Lynne and Perrine are sent to an old lady named Anna Ferrara, who teaches them the basics, namely how to ride old fashioned brooms. They struggle at first, but they soon start to get the hang of it. During their training, a Neuroi ship threatens to come into contact with Anna's home, but the girls team up to defeat it.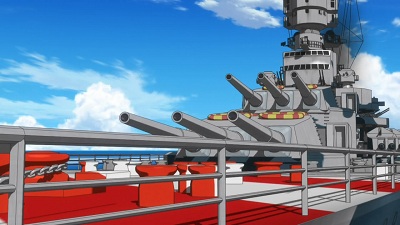 #16 - 500 Overs 7.17
Season 2 - Episode 10
Mio progresses in perfecting the true Reppuzan, but it drains much power from her. After Minna proposes an operation to attack a Neuroi base, the top brass send in Captain Hanna Marseille of the 31st Karlsland Luftwaffe Storm Witches to join the mission. Since Barkhorn and Hanna don't get along, Erica volunteers to accompany her on the mission. After fooling around in a training session, Hanna and Erica are ordered to stay in a room together to learn to cooperate. Hanna is obsessed with winning, and has always wanted to settle things with Erica, whom she views as her equal, but as of late she is annoyed with Erica's lack of competitive spirit. But when Hanna badmouths Barkhorn, who wanted an autograph for her sister, Erica agrees to compete with her during the mission. When they reached a draw after destroying the Neuroi, they have a tiebreaker dogfight, also ending in a draw. Before she leaves, Hanna decides to give the autograph.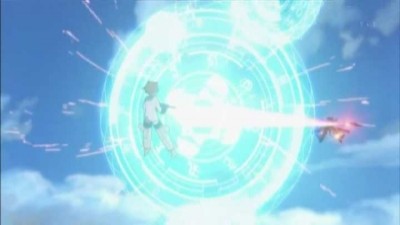 #17 - Strike Witches 7.12
Season 1 - Episode 12
Yoshika launches alone against the out-of-control Warlock, desperately holding out as the other Witches race to join her and put an end to the monstrous hybrid of human and Neuroi technology.
Directors: Kazuhiro Takamura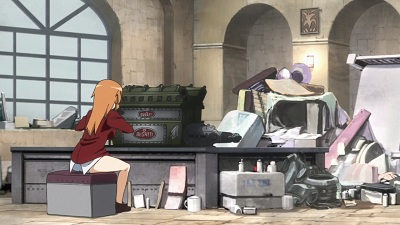 #18 - Creeping About 7.00
Season 2 - Episode 7
After enjoying the newly-installed bath, a strange bug that Lucchini found earlier in the morning is embarrassing the Witches by literally getting into their pants, as well as causing electrical outages around the base. They soon realize that the bug is the core of a Neuroi ship that is sapping electricity from the base, disabling the alarm system, as it feeds a larger unit lurking near the base. After the Witches ensue a lengthy chase for the bug around the base, it is Minna who inadvertently destroys the Neuroi bug when it crawled inside her pants, destroying the larger unit as well. It is technically Minna's 200th Neuroi kill, and she was awarded a medal by the Luftwaffe for the milestone. (from wikipedia)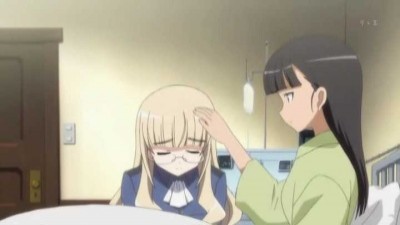 #19 - Trust and Friendship 6.75
Season 1 - Episode 10
Despite her efforts to heal Mio's grievous wound, Yoshika is confined to her quarters. With the other Witches doubting her story of the human-form Neuroi, Yoshika takes off by herself to find the truth.
Directors: Kazuhiro Takamura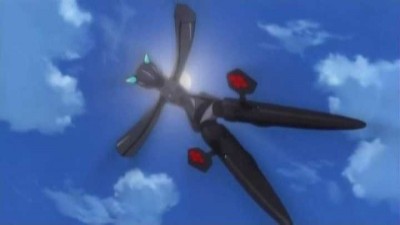 #20 - Defend At All Costs 6.43
Season 1 - Episode 9
Perrine's jealousy reaches the peak, and she challenges Yoshika to an aerial duel. Their bout is cut short by a surprise Neuroi attack, and a weakened Mio scrambles to aid them despite Minna's protests.
Directors: Kazuhiro Takamura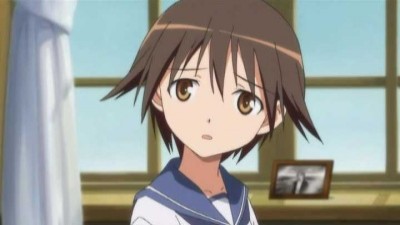 #21 - To the Sky 6.43
Season 1 - Episode 11
The 501st Joint Fighter Wing is disbanded with the unveiling of the unmanned anti-Neuroi unit, Warlock. As the Witches scatter, something goes very wrong during the Warlock's sortie against the nearby Neuroi hive.
Directors: Kazuhiro Takamura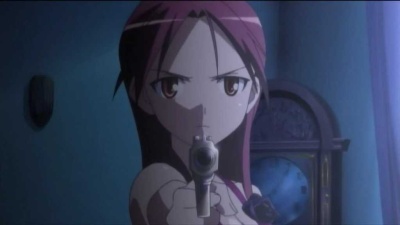 #22 - Forget You Not 6.33
Season 1 - Episode 8
Commander Minna begins to act strangely when the crew of the newly-repaired Akagi shower Yoshika with praise for her heroic action.
Directors: Kazuhiro Takamura