The Best Episodes of State of Play
State of Play was one of the BBC's most innovative conspiracy dramas. The storyline and pacey dialogue kept the viewers riveted right till the end. This very contemporary drama was set in modern day Westminster. In 2004 the show was nominated for a Bafta award for Best Drama Serial. David Morrissey was nominated for a Bafta for Best Actor. Bill Nighy won the Best actor Bafta for his role as Cameron Foster.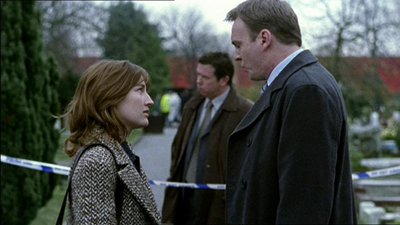 #1 - Episode 5
Season 1 - Episode 5
Della manages to get Dominic Foy back into the hotel for another interview. Stephen Collins is listening to the interview next door and speaking through a concealed microphone tells Della what questions to ask. When he discovers that Sonia was pregnant and Foy adds that Collins didn't care about her he forces his way into Foy's room and phtsically attacks him. Foy is taken to hospital. Greer tells Cal that George Fergus convinced her to employ Sonia Baker, even though Sonia had less qualifications than the other applicants. Cameron now has a story, but is 'gagged' by U-Ex oil and Westminster, he prints this fact in short headlines. As a result The Herald brings in another editor to edit 'the headlines' . Cameron has a document witnessed by Della and tells Cal that the copyright to the final story will be his.
59 votes
Watch on Amazon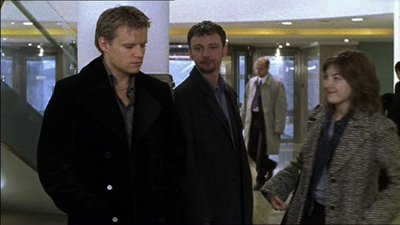 #2 - Episode 6
Season 1 - Episode 6
Cameron tells Yvonne Shaps that he has sacked Cal making him a freelance journalist and that Cal has the copyright to the story if she does not give them more money for the story Cal will go to another paper. Yvonne gives them the money. Foy gives them an e-mail linking Sonia with U-Ex Oil and Warner-Scloss. Stephen tells Cal he will resign from the Energy Select Committee and help get him a story that will link George Fergus to Sonia's murder. During an interview Collins talks about Sonia meeting Paul Canning from Warner-Scloss at the Trocadero everyday. Cal realises that this is information that Collins should not know and that there may now be a link to Stephen and Sonia's hitman.
58 votes
Watch on Amazon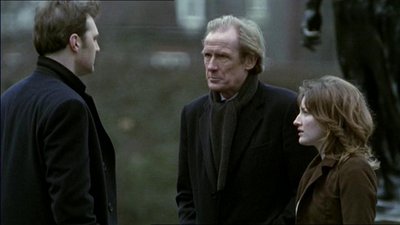 #3 - Episode 4
Season 1 - Episode 4
Foy is questioned by the news team at a hotel and his interview is recorded by Syd in the next room, who later discovers personally that Foy is gay. Cal declares his love for Anne. Cameron Foster persuades Stephen Collins not to tell the tabloid press about Anne and Cal's affair. Foy has been paid by Warner Schloss who are lobbyists for U-EX Oil. Was Sonia a spy for the company? Meanwhile Stephen discovers he has had a weekend away with Sonia for which their expenses were also paid by Warner- Schloss.
59 votes
Watch on Amazon