The Best Episodes of Speed Grapher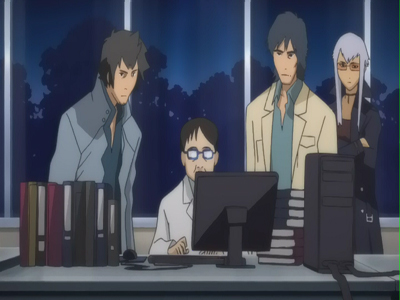 #1 - Ginza the Lawless 10.00
Season 1 - Episode 13
With the latest assassin on the loose, Saiga convinces Ginza to drive him from his hiding place to see Dr. Ryogoku. The samples from Saiga and Kagura have been analyzed and an eccentric DNA specialist sheds new light on the Euphoria Syndrome. Meanwhile, Suitengu continues his plan to seize control -- by marrying Kagura instead.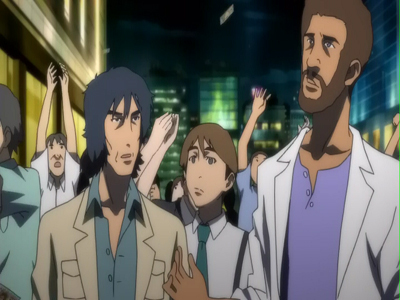 #2 - The Roppongi Crisis 10.00
Season 1 - Episode 24
With Ginza locked in a gun-blazing battle against Tsujido and Makabe, and as foreign missiles threaten to destroy the building at any moment, the final showdown between Suitengu and Saiga reaches its bloody climax. If Suitengu executes his plan, the streets of Tokyo will be paved with fire and the global economy will be forever changed.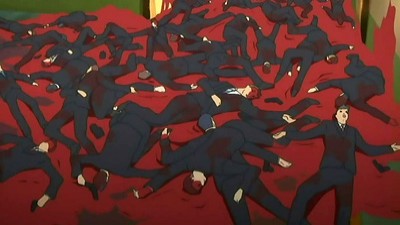 #3 - Money, Money, Money 10.00
Season 1 - Episode 22
As Suitengu continues his assault on the Prime Minister's mansion, Saiga races to Kagura's aid. Loyalties are tested and not everyone rises to the occasion. And old wounds refuse to heal when, many years after Kamiya killed his parents and took his sister away, Suitengu finally exacts his bloody revenge.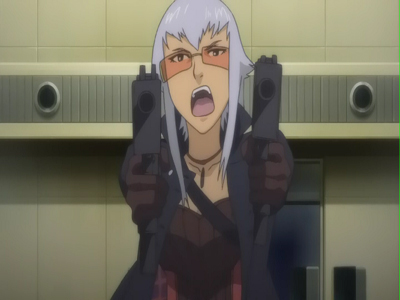 #4 - Tender Grave 10.00
Season 1 - Episode 23
Saiga emerges from the Prime Minister's house to find Tokyo in chaos. With all the country's leaders locked away deep within the secret club, Japan is without a government. Intent on destroying Suitengu and claiming the spoils, outside forces step into the vacuum and invade. Can Saiga, on the verge of blindness, save Kagura from what Suitengu deems her destiny?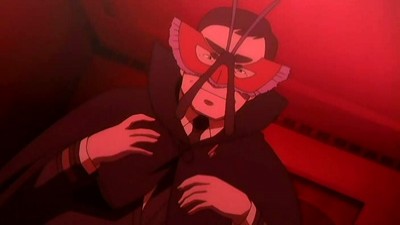 #5 - All Hail the Glutton 10.00
Season 1 - Episode 21
On the eve of the Club's grand reopening all hell breaks loose. A sick killer with a depraved fetish holds Ginza captive. Prime Minister Kamiya reveals his plans - and his true face -- to Kagura, as war breaks out in the skyscrapers of Tokyo between two powerful Euphorics.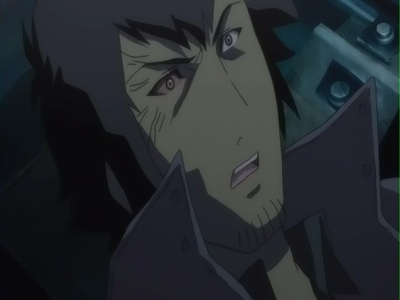 #6 - Good Vibrations 10.00
Season 1 - Episode 20
Betrayal is in the air. As Saiga fights for his life against a ruthless Euphoric posing as a friend, Kagura is attacked by the one who was supposed to cure her. Meanwhile, on a stage littered with corpses, Ginza discovers the blood-stained roll call of Suitengu's club members, finding a shocking name on the list.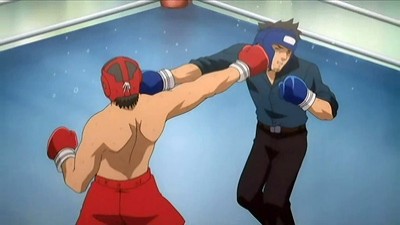 #7 - Fates and Fists 9.40
Season 1 - Episode 18
As the Tennouzu Group gets rich off of their new product line, Saiga and Kagura set sail for a fresh start in a new land. But before they can vanish in the wind, they're dragged back to Tokyo by a powerful new ally. Everyone's working their own angle... but are they all working towards the same goal?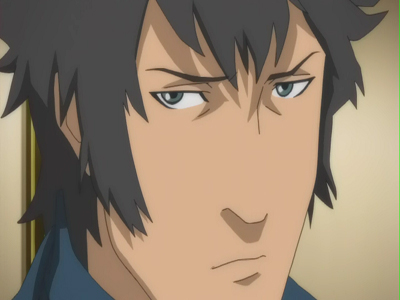 #8 - Lips and Lies 9.40
Season 1 - Episode 19
Allied with Representative Ochiai, Saiga agrees to testify at the Parliamentary hearing if his conditions are met. Kagura must be flown out of the country to safety and there get the treatment that could save her life. After a chance meeting at a bar with a young idealist named Joe, Saiga questions the selfishness of his motives and resolves to bring down Suitengu himself.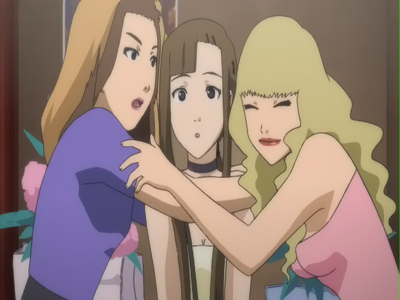 #9 - Best Friend of Diamonds 9.40
Season 1 - Episode 5
It's a dangerous race across Tokyo as Saiga tries to find a safe place to hide Kagura, settling on a small night club in the seedy entertainment district. Meanwhile, another gifted Euphoric is called to bring Kagura home: Madam Koganei. A high-class woman who fuels her power by swallowing priceless diamonds.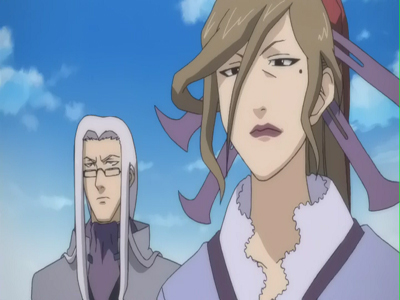 #10 - Mother Critical 9.33
Season 1 - Episode 11
After narrowly surviving his confrontation with Suitengu, Saiga has fallen unconscious into Ginza's welcoming hands - but not before telling the detective where Kagura is hiding. Yet the rogue police captain has no intention of playing the hero. She's come for Saiga, and she'll do anything to claim her prize - even if it means turning Kagura over to the enemy!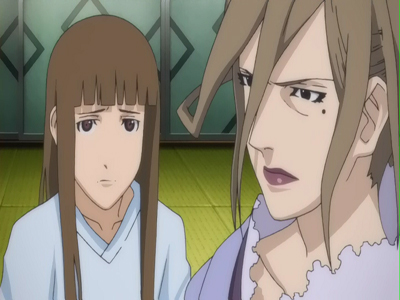 #11 - Left Hand Lullaby 9.33
Season 1 - Episode 12
Suitengu has put his bold plan to seize control of the Tennozu Group into action, and he is moments away from completing the most important step -- marrying Shinsen, thus tying himself to the company's assets. But Kagura has learned of his intentions and breaks out of the floating research facility, with the goal of warning her mother before it's too late.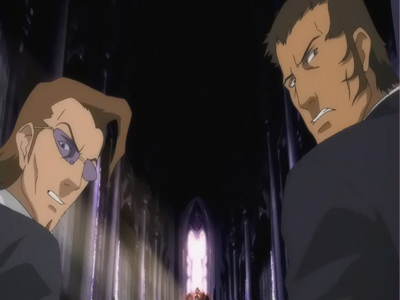 #12 - The Wedding Photographer 9.33
Season 1 - Episode 14
Everything is in place for the wedding of the century: A star-studded turnout, a beautiful church, a maniacal priest with a god complex, a power-hungry groom and a hypnotized bride. The only thing missing is a photographer... And if the one uninvited guest can crash this party, he might just run away with the bride.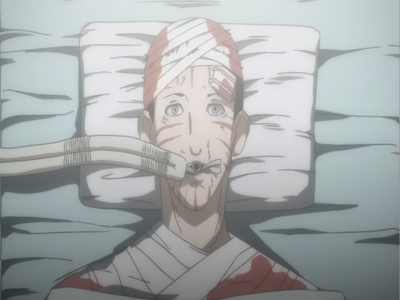 #13 - The Reaper and the Nouveau Riche 9.33
Season 1 - Episode 17
A haunting melody inspires Suitengu to reflect on the tragic events of his childhood, events that have shaped him into the man he has become. It's a strange, sordid journey to the top and he has sacrificed everything to get there. But in recalling the ghosts of his past, the motives for his future endgame come into focus.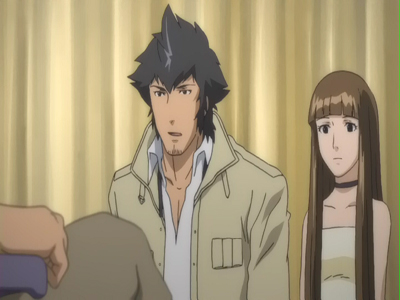 #14 - The Big Picture 9.17
Season 1 - Episode 7
Saiga and Kagura make their way beyond Tokyo's city limits, desperate to leave the dangers of their ordeal behind them. They visit Saiga's old friend, Doctor Ryogoku, hoping he can find a medical explanation for these strange Euphoric powers. And as Saiga gets lost in disturbing memories of war, the doctor makes a startling diagnosis!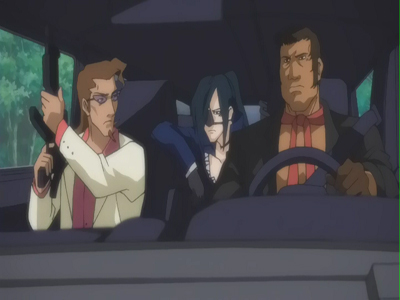 #15 - Suitengu Cometh 9.17
Season 1 - Episode 10
Saiga and Kagura snoop around an abandoned research lab, searching for insight into the Divine Goddess' true nature. But Suitengu knows exactly where they're headed and arrives just in time to unleash his power on the photographer. Back in the city, Ginza makes a shady pact with Kagura's mother and prepares to join the party.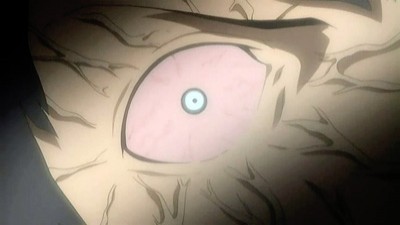 #16 - Film Like a Bullet 9.11
Season 1 - Episode 3
In a depraved ceremony beneath the streets of Tokyo, Saiga has been exposed as an intruder and is at the mercy of the sadistic club members. But a kiss from the young Kagura has awoken a strange power within him. Suddenly able to use his camera as a weapon, can Saiga rescue the unwilling Divine Goddess and get them to the surface alive?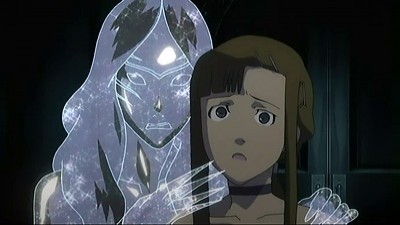 #17 - Out of Focus 9.00
Season 1 - Episode 6
With the ability to turn her body into solid diamond, Madam Koganei seems impervious to Saiga's attacks. Not only is she virtually unbreakable, but the diamond's reflective quality makes it impossible for Saiga's camera to focus. After a high-speed chase through the city the photographer will have to think fast to keep Kagura out of the enemy's hands.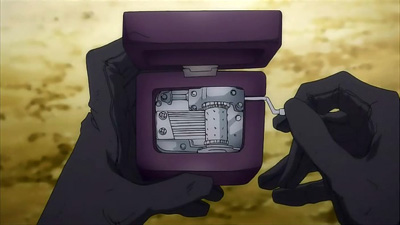 #18 - Goddess of Greed 9.00
Season 1 - Episode 2
In many ways Kagura is like any other teenage girl. She wears her uniform, goes to school and endures the daily lectures. But she is haunted by nightmares where she participates in darkly twisted rituals in Tokyo's secret catacombs, playing the part of a powerful Divine Goddess. In truth, Kagura is living a double life unbeknownst to her, and her terrifying nightmares are far from imagination.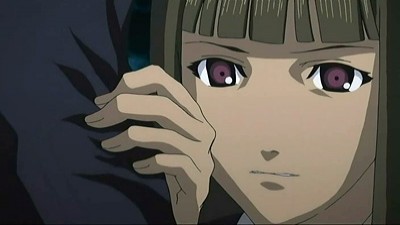 #19 - Lethal Headshot 9.00
Season 1 - Episode 4
A lethal game of cat and mouse ensues as Suitengu and Saiga hunt each other down, searching for clues and interrogating everyone they meet. When the photographer slips under Suitengu's nose to free Kagura, her captor is not pleased. He sends Shirogane to ensnare Saiga in a deadly dance under the night's sky.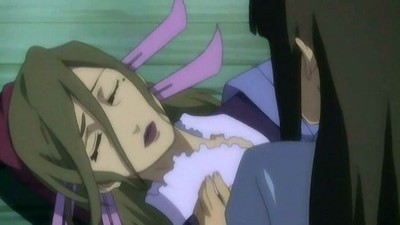 #20 - Audit the Wicked 9.00
Season 1 - Episode 16
Kagura is still free, but Suitengu has all he needs to initiate the next phase of his plan: Releasing a new drug that simulates the Goddess' kiss, ultimately making the public unable to control their desires. Meanwhile it's time for the Tennozu Group's semiannual audit, when value must be assigned to even the most violent acts and inked in the books.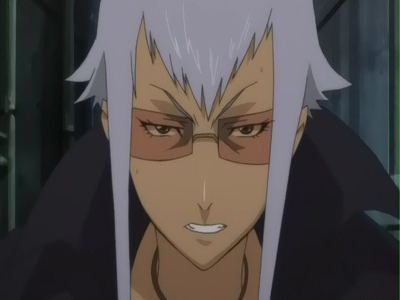 #21 - Into the Bath 8.83
Season 1 - Episode 9
Saiga and Kagura hit the road, with Ginza and Tsujido each tracking them using their own unique talents. Making a detour at a remote spa, Kagura learns some shocking truths about her own origins. But the most startling revelation is a glimpse into the human side of Shinsen. What secrets is the powerful woman hiding, and how will the past play out into their future?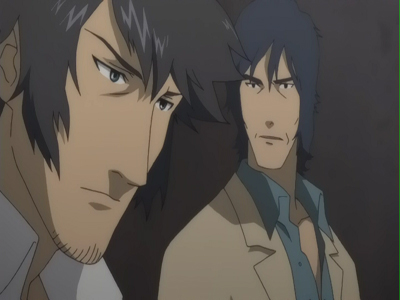 #22 - Dentophobia 8.83
Season 1 - Episode 8
When health fails, everyone is in search of answers... and a cure. As Saiga is left with a most difficult dilemma, an unexpected house call from the demented Dentist is the last thing he needs. The photographer will have to perfect his shooting skills to pass this sadistic drill.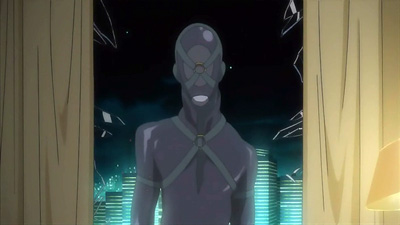 #23 - Depravity City 7.90
Season 1 - Episode 1
A decade after a global economic collapse, the gap between the rich and the poor has widened even more. Tokyo is a nexus of corruption and decadence where the winners have gathered to spend their fortune. When Saiga, a former war photographer, infiltrates a secret pleasure-club for Tokyo's elite, he will ignite a chain of events that could force the entire ruling class to their knees.
Directors: Masashi Ishihama