The BEST Episodes of So I'm a Spider, So What?
Every episode ever - ranked by fan votes!
Last Updated: Mar 9, 2021
I, the protagonist, was just an ordinary high school girl, but suddenly I was reincarnated as a spider monster in a fantasy world. Not only that, but I awakened in a dungeon filled with vicious monsters. Armed with only my human knowledge and my overwhelming positivity, I'm forced to use spiderwebs and traps to defeat far stronger monsters just to stay alive... So begins the labyrinth survival story of a girl with incredible mental strength living as one of the lowest-ranked beasts!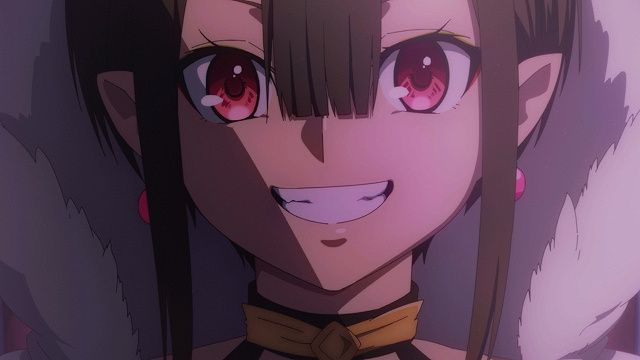 #1 - I Can't Speak, Isekaigo?
Season 1 - Episode 9 - Aired Mar 5, 2021
35 votes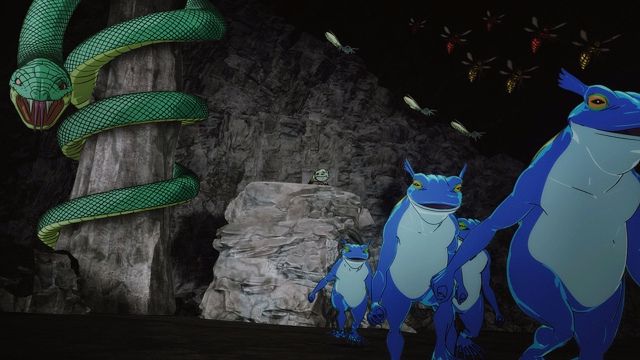 #2 - Monkey, Wha—?
Season 1 - Episode 4 - Aired Jan 29, 2021
The protagonist has managed to escape the threat of the Earth Dragon, and while she's a little frustrated about being forced to run, she decides to continue her journey. But in the Great Elroe Labyrinth, monsters prey on each other where only the strongest survive! And that means a new threat is already around the corner.
46 votes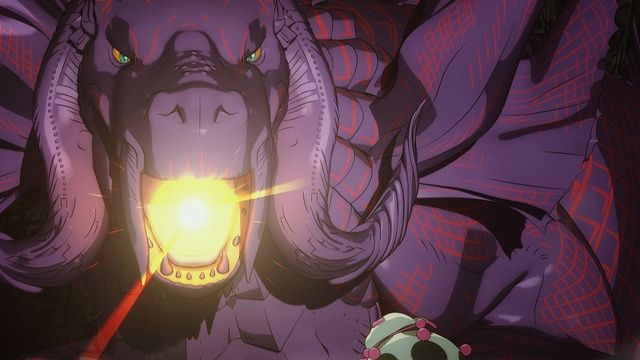 #3 - Does Catfish, Taste Good?
Season 1 - Episode 5 - Aired Feb 5, 2021
She's finally made her way into a new layer, but what the protagonist sees is a blazing subterranean inferno stretching out before her eyes! The spider webs that have been her bread and butter catch fire, and she can't survive a conflict with monsters that can swim in magma just yet. She decides to come back later, after achieving her next evolution.
48 votes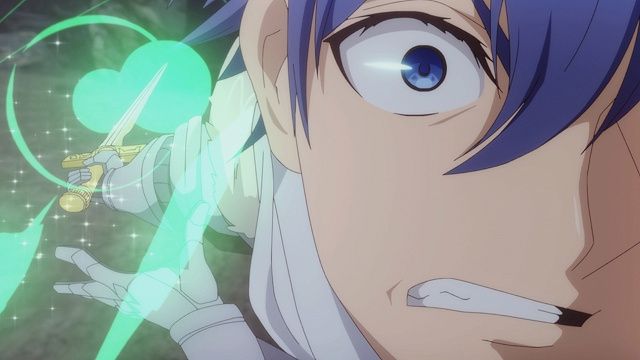 #4 - The Hero, and the Demon Lord?
Season 1 - Episode 6 - Aired Feb 12, 2021
The protagonist encounters a new monster as she makes her way through the magma-filled middle layers of the labyrinth. She finds herself outclassed in every category except speed, in a hopelessly one-sided conflict! Making use of her new skill, she searches for a way to turn the battle around.
41 votes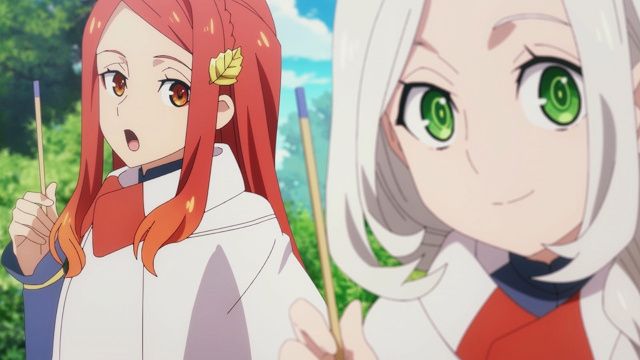 #5 - Springtime, for Princes?
Season 1 - Episode 7 - Aired Feb 19, 2021
The protagonist has earned the title "Ruler of Perseverance", and is thrilled to have unlocked the Evil Eye skill! Not only that, but her Appraisal skill has maxed out, which has resulted in a strange effect. Meanwhile, survival lessons begin at the academy.
45 votes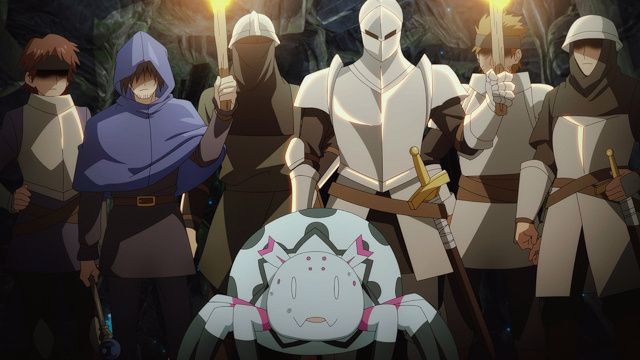 #6 - Earth Wyrm (Dragon), Bad News?
Season 1 - Episode 3 - Aired Jan 22, 2021
The protagonist has evolved into a higher-ranking species, which means having new skills and better stats. As she skitters through the labyrinth with little competition, she goes a little too far and finds herself in the lower layers where vicious monsters wander in droves, running into serious trouble.
50 votes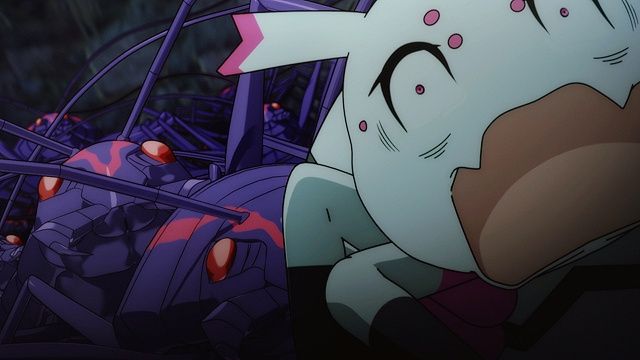 #7 - My House, On Fire?
Season 1 - Episode 2 - Aired Jan 15, 2021
The protagonist has finally created a home of her own, and begins to start fighting monsters in order to level up. Other than the nasty food, it's a fairly fulfilling existence. But things take a turn when humans show up. Her cozy little home is burnt down...
56 votes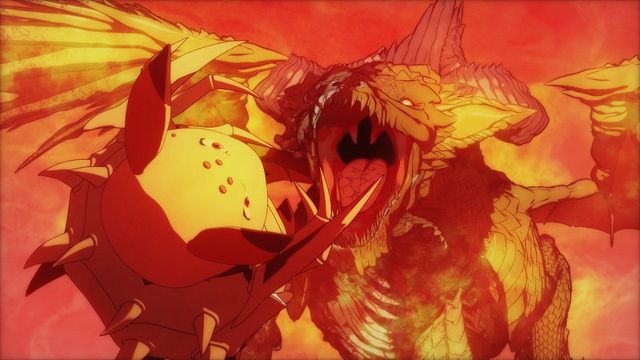 #8 - Am I, Dead?
Season 1 - Episode 8 - Aired Feb 26, 2021
The protagonist finds herself terrified after sensing the presence of the overseer. But worrying isn't going to get her anywhere! She decides to keep moving forward, accepting the abnormal status affecting her, and begins to learn magic. And in the distance, the sounds of an intense battle can be heard...
44 votes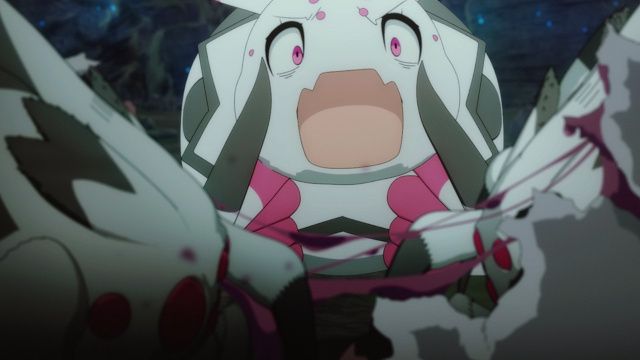 #9 - Reincarnation, in Another World?
Season 1 - Episode 1 - Aired Jan 8, 2021
The protagonist opens her eyes to find out she's been reborn as a spider. Which is already nightmare mode, before having to worry about cannibalism from other spiders, not the least of which being her mother! The story of a high school girl with nerves of steel and her struggle to survive in another world begins here!
65 votes