The Best Episodes of Sinbad
Last Updated: Nov 12, 2018
Young streetwise Sinbad (Elliot Knight) is thrown out of Basra with a curse on him for having killed a man. This tragedy also led to the subsequent death of his beloved brother. Unable to spend more than 24 hours on land, our hero embarks on an epic action packed quest to rid himself of the curse.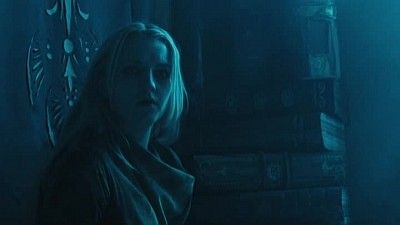 #1 - Land of the Dead
Season 1 - Episode 12
On their way to the Land of the Dead, it is revealed that Taryn seeks the city to recover her daughter Alehna. The Providence arrives at the land, which is guarded by gigantic Guardians, who latch onto Sinbad.
Watch on Amazon
Buy on iTunes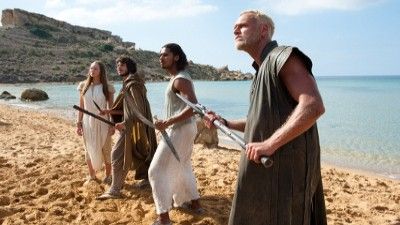 #2 - Kuji
Season 1 - Episode 8
A depressed Anwar starts to have doubts about his position in the group, until he makes an huge find while doing a spot of treasure hunting on an island, he finds a young woman named Kuji, who claims to be a deity, in a box.
Watch on Amazon
Buy on iTunes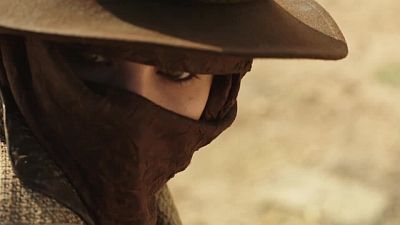 #3 - Eye of the Tiger
Season 1 - Episode 9
Following Kuji's couldn't-be-vaguer musing that he must prepare for a big journey, Sinbad is eager to find out exactly what the future holds. Handily, a stone exists that predicts just that. Not so handily, the mythic MacGuffin is hidden away in a deadly maze protected by a group of guardsman known asthe Order of the Stone and some poisonous darts.
Writers:
Jack Lothian

,
James Dormer
Buy on iTunes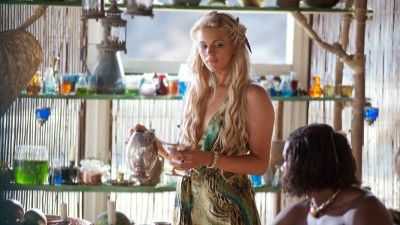 #4 - The Siren
Season 1 - Episode 6
The tables end up being turned after it's Sinbad who requires rescuing. Following an encounter with a sea creature, he awakes in the company of his mysterious rescuer, Roisin. Roisin however, has come to steal the crew's memories.
Watch on Amazon
Buy on iTunes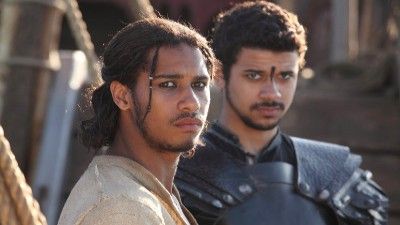 #5 - Homecoming
Season 1 - Episode 7
Sinbad is back in Basra as he attempts to rescue his grandmother, unaware that it's really a trap that has been set by Akbari and Taryn.
Writers:
Neil Biswas

,
Jack Lothian
Watch on Amazon
Buy on iTunes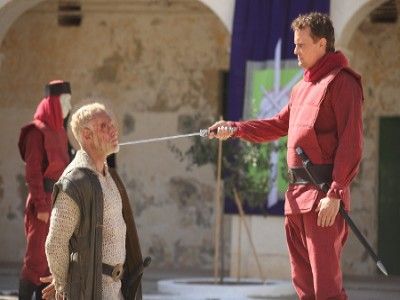 #6 - Hunted
Season 1 - Episode 5
Gunnar and Sinbad are ambushed by a band of warriors known as the Khaima, who avenge injustices; they sentence Gunnar to death for his Viking past. Meanwhile, Taryn creates a magical stalker to hunt down Sinbad.
Buy on iTunes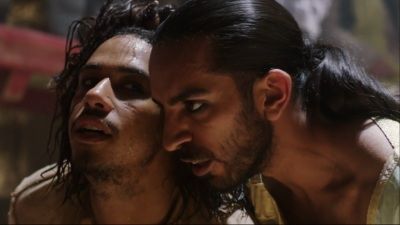 #7 - Pilot
Season 1 - Episode 1
When a Basra street fight takes a terrible turn, Sinbad is placed under a curse by his grandmother Safia, until he atones for his sins. Sinbad can't stay on dry land for more than 24 hours. He stows away on the Providence, and after an attack by magical sea creatures he's left with Anwar, the ship's doctor; Gunnar, a Norse trader; Nala, a noblewoman on the run; Rina, a thief and the ship's Cook.
Watch on Amazon
Buy on iTunes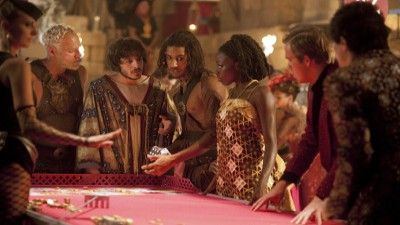 #8 - House of Games
Season 1 - Episode 3
Sinbad is honest about his curse after the Providence is lost in a bet. They need to get the ship back fast with time running out.
Buy on iTunes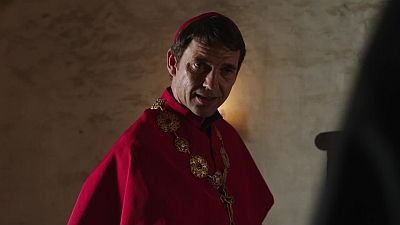 #9 - Fiend or Friend?
Season 1 - Episode 11
Sinbad and the gang make their way to a monastery in the hope that Tiger's friend, Brother Angelico, will point them in the right direction of the Land of the Dead – unsurprisingly, an awkward place to find. Wanting no part of the mission, Gunnar turns his hand to silk trading instead. Even that proves troublesome when the Providence's toughest crewmate falls for the charms of Lara, a new widower whose husband met a grisly end courtesy of the Fiend, a beast which, according to the islanders, comes with the wind. And it's about to get decidedly breezy…
Watch on Amazon
Buy on iTunes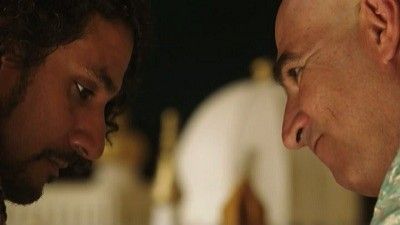 #10 - Queen of the Water-Thieves
Season 1 - Episode 2
Trouble brews when Sinbad and the crew are taken prisoner by the Water Thieves and their fierce queen, Razia.
Buy on iTunes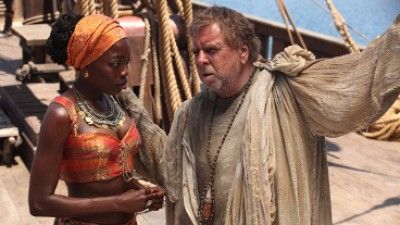 #11 - Old Man of the Sea
Season 1 - Episode 4
Running low on water with Cook severely dehydrated, the crew find a strange old man on a deserted ship. They are unaware it is Death come to reclaim his bride, Nala, who ran away from their ritual wedding.
Buy on iTunes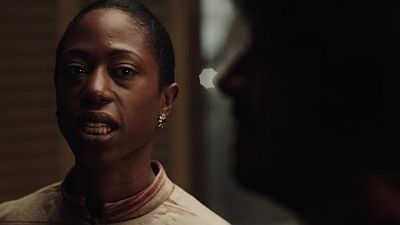 #12 - For Whom the Egg Shatters
Season 1 - Episode 10
Tiger is proving to be a worthy addition to the team. Not only does she have information on how to get to the Land of the Dead, but the bounty hunter has secured Sinbad and co a lucrative deal to transport a professor to her desired destination. Hand luggage is permitted and hers is a giant egg.
Writers:
Richard Kurti, Bev Doyle
Buy on iTunes