The BEST Episodes of Seitokai Yakuindomo
Every episode ever - ranked by fan votes!
Last Updated: Jul 25, 2019
The stage is set at Ousai Private Academy which, due to declining birth rates, has transitioned from an all-girls high school to a co-ed. The current ratio of male to female students is 28:524. Within this paradise, Tsuda Takatoshi is inaugurated as vice-president of the student council. The student council has a strict image. However, there are some members who defy imagination...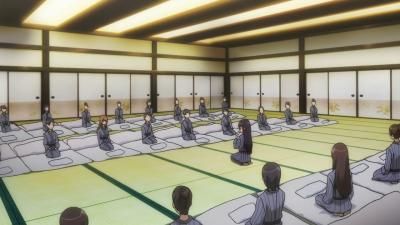 #1 - Even I Admit It's Well Wrapped / President, Open It Wider! / You've Had Enough Already?
Season 1 - Episode 3
Shino and Aria go to Kyoto for their class trip. Takatoshi tries to get his council work done but is distracted by Kotomi's requests. Suzu invites Takatoshi over.
3 votes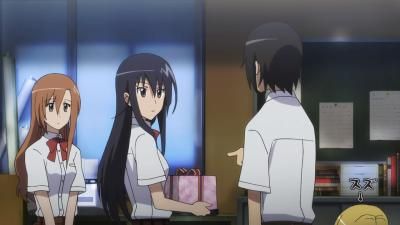 #2 - So I Dress Untidily in Invisible Places / Congratulations / So It's Fine for Me This Way
Season 1 - Episode 4
Shino returns with gifts for the gang. Topics include melon bread, milk, hot weather and counseling, The council celebrates Shino's birthday. Afterwards, Takatoshi shares an umbrella with Shino.
4 votes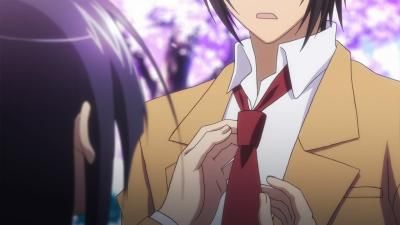 #3 - Under the Cherry Tree / Will I Get This Feeling Every Time? / For Now, Let's Try Stripping
Season 1 - Episode 1
Takatoshi Tsuda, on his first day of high school, is recruited to join Ousai Academy's student council as the vice president. Shino gives him a tour of the school. They go over some school rules and start a suggestion box. Hata interviews Shino for the school paper, but the process seems to resemble that of an eroge.
4 votes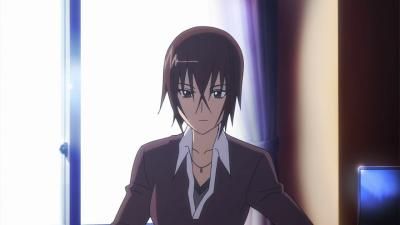 #4 - By the Way, Are You S or M? / In That Case I'll Be Testing That Strength of Yours / This Thing of Yours That Sparkles Brightly. What Is It?
Season 1 - Episode 2
Mutsumi asks Takatoshi for help in getting a judo club established. Takatoshi asks the girls for tutoring help. Yokoshima-sensei is introduced. The council cleans out a classroom full of storage materials. Aria worries about night stalkers.
4 votes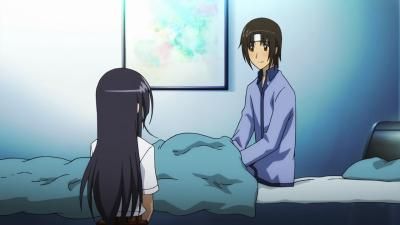 #5 - Isn't It Hard on Your Ass? / I Need More Enjoyment / I Should Run to School with Bread in My Mouth, Too!
Season 1 - Episode 5
Takatoshi has a cold and receives a visit from Shino, whose activities are misinterpreted by Takatoshi's sister Kotomi. Later, Shino must honor her commitment of being photographed at the swimming pool. Aria asks Shino for advice on a crush she has. Yokoshima tries to trap Takatoshi in a classroom. The council makes a web page.
3 votes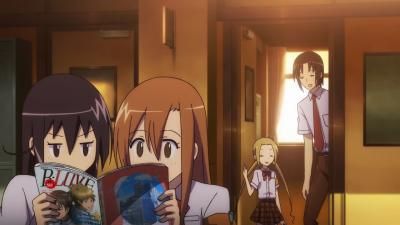 #6 - Tsuda-kun Won't Read It, He'll Use It! / If There's an Uke, There Has to Be a Seme! / No, Please Wear Clothes
Season 1 - Episode 6
The council investigates some of the scary school legends. Yokoshima shows the council a porn magazine she confiscated. The council visits Mutsumi's judo club. Shino gets the hiccups. The council prepares for a day at the beach.
4 votes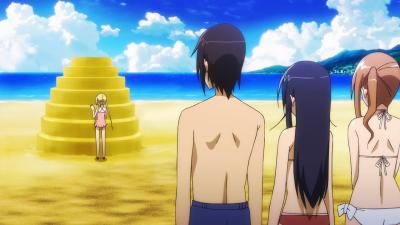 #7 - It's Getting Bigger / Boy Love with Tsuda-kun
Season 1 - Episode 7
The council spends a day at the beach, and a night at an inn.
2 votes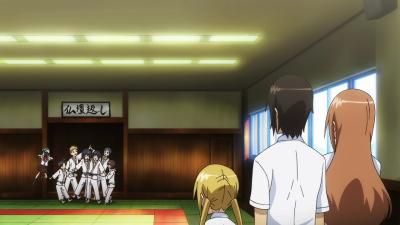 #8 - Oh? You're the Strawberry Panties from This Morning! / Virgin Sex Might Become Popular / I'll Fight in Place of the Others!
Season 1 - Episode 8
The council plans events for sports day. Suzu visits Takatoshi's house and meets Kotomi. Shino is scared when a bug flies into the room. Discipline Committee head Kaede Igarashi confronts the council about their activities at the inn. When one of the judo members gets injured, Shino volunteers to take her place.
2 votes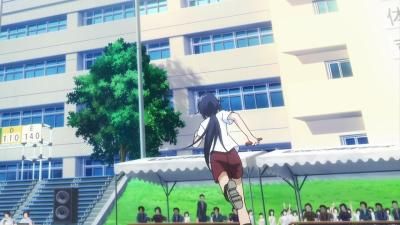 #9 - How Much Will You Pay? / I See! We Have Nothing to Do! With That! / Venezuela
Season 1 - Episode 9
The council prepares for sports day. Takatoshi writes a surprisingly touching story. The council participates in various sports day events for their class, and then as a team for the final group relay.
2 votes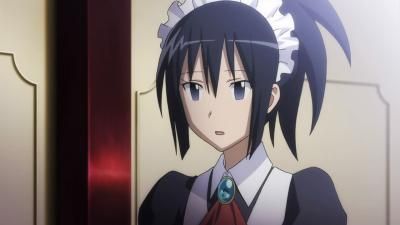 #10 - The Maid Has Seen! Ojou-sama's Ero Places / I Have No Character Traits Like That / If You're Okay with Me Then I'm Fine Going Together with You
Season 1 - Episode 10
The council visits Aria's home and meets her maid Dejima. Takatoshi sees school reporter Hata on her daily activities. The school conducts a cultural festival.
2 votes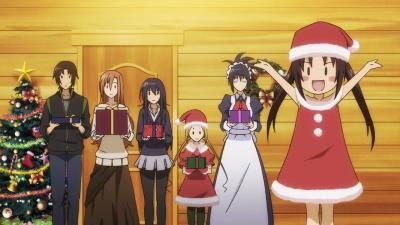 #11 - I've Never Seen Natural Phenomena Like This / Should I Have My Underwear On? / Santa's Sexual Desires
Season 1 - Episode 11
Takatoshi helps Kotomi prepare for the Ousai Academy interviews. Random gags about the cold weather, and misunderstandings. The council cleans up the club room, and then celebrates Christmas at Aria's vacation house.
2 votes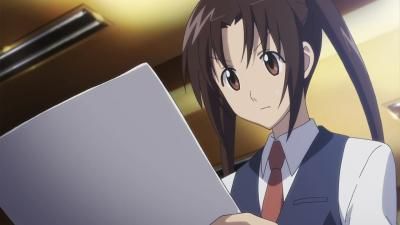 #12 - It's Universally Embarrassing / School Uniforms Are Best When Half-Worn / Wasn't it Your Own Version of Exhibition Play?
Season 1 - Episode 12
The student council celebrates the new year. Yokoshima catches a cold. Takatoshi receives chocolates for Valentine's Day. Kotomi does her entrance exam and interview for Ousai.
2 votes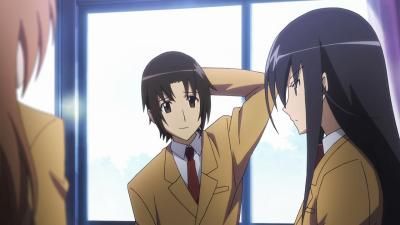 #13 - Seitokai Yakuindomo! Good Work!
Season 1 - Episode 13
The council visits the robot research club. More daily school life gags. Kotomi walks to school as the credits roll. The council recaps highlights from the series with a bit of revisionist history.
2 votes