The BEST Episodes of Rebelde
Every episode ever - ranked by fan votes!
Last Updated: Jun 1, 2021
Six teenagers with different lives and personalities attend a prominent private school with only one thing in common: their vocation and passion for music.
Watch Now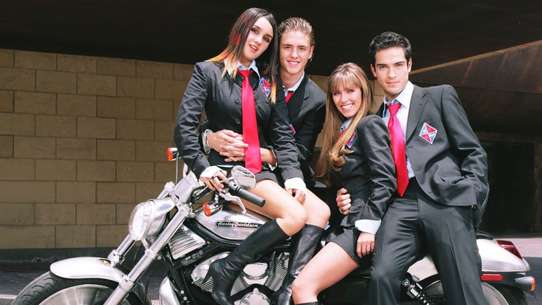 #1 - Chapter 177
Season 1 - Episode 177 - Aired Jun 7, 2005
Gastón asks Mía where she went with Miguel; she lies to him and he lies about his fight with Miguel. Tomás asks Diego why he hasn't broken up with Roberta, he lies saying he can't bear to see her cry. Celina develops a crush on Simon. Giovanni and Vico go on a date. Giovanni learns he will rejoin school soon. Mía decides to believe Gastón over Miguel. José and Téo become closer while confiding in one another.
3 votes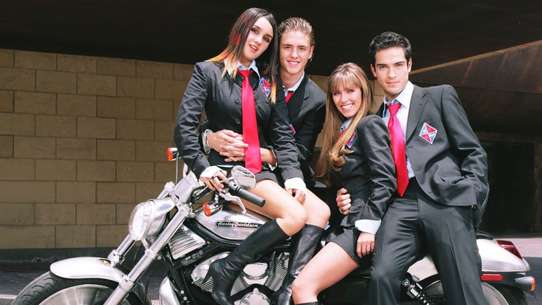 #2 - Chapter 104
Season 1 - Episode 104 - Aired Feb 24, 2005
Giovanni is angry that Miguel goes to look for Mia. Roberta finds Mia at Alma's and gets upset. Miguel finds Mia at Alma's and they kiss; they leave and spend the day together.
5 votes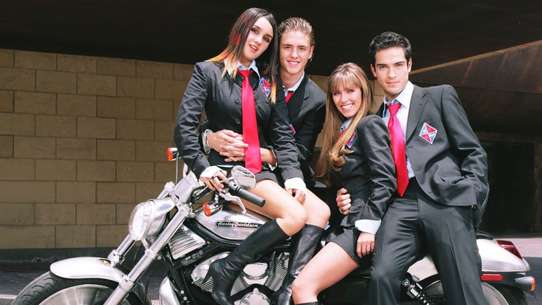 #3 - Chapter 106
Season 1 - Episode 106 - Aired Feb 28, 2005
Due to jealousy, Roberta tells her mom to choose her or Mía. Miguel decides to tell Mía he has feelings for her; they decide to keep their relationship secret.
5 votes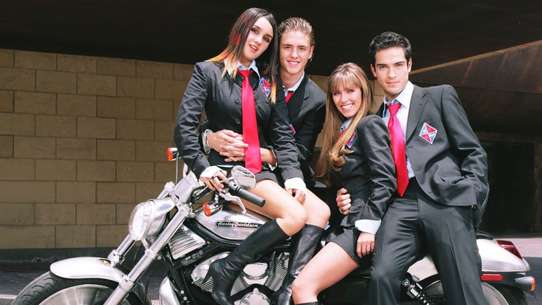 #4 - Chapter 141
Season 1 - Episode 141 - Aired Apr 18, 2005
Teo tells Miguel and Nico that the room guard of the Lodge has a black eye; they look for suspects. Celina becomes depressed because of her break up with Augusto; she binge eats. Roberta and Pepa go to Puebla City. León finds out Diego left school.
5 votes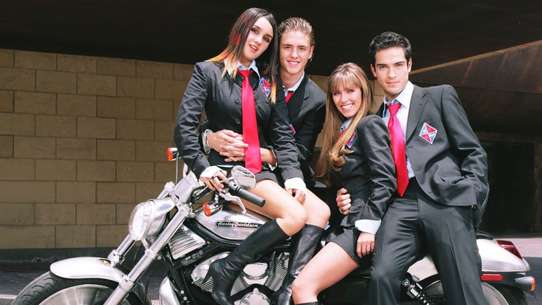 #5 - Chapter 149
Season 1 - Episode 149 - Aired Apr 28, 2005
Nico is upset about Karen's father, Jacobo's, decision about the band. Gastón orders Mia to call her father so they can talk. Teo is tied up by the Lodge and tortured. Diego finds out it was Roberta who crashed his car. Viviana misleads Franco to get Mia in trouble. The other band members try to convince Diego to come back to the band; without him they can't perform at the club. José's tutor comes to take her out but also to tell her to get close to Gastón. Gastón follows Mia and sees the band.
5 votes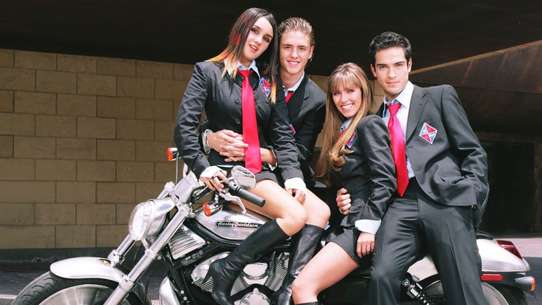 #6 - Chapter 180
Season 1 - Episode 180 - Aired Jun 10, 2005
Mía and Miguel go search for answers. Diego realizes he's falling in love with Roberta. José meets with a woman from the orphanage to find out who her tutor is. Pilar gives out cheat sheets in order to get revenge. Alma comes up with a plan to keep Mía from going to Paris. Roberta tells Celina the truth of the date with Simon.
5 votes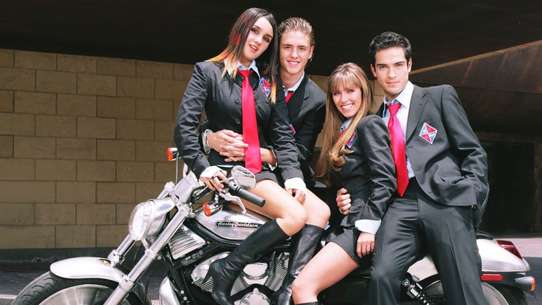 #7 - Chapter 215
Season 1 - Episode 215 - Aired Jul 29, 2005
Mabel says a final goodbye to Diego, unbeknownst to him. The kids honor Madariaga at the closing ceremony; his Chiapas organization is backed by León. Madariaga announces he's going to Chiapas. Gastón finds a way to stay at Elite Way. RBD performs at the closing ceremony. Madariaga asks Renata to marry him. Lupita's father arrives. The group says goodbye to Lupita and Nico. Alma and Franco end up at the same spa. Roberta exchanges Mía's ticket for one to Monterrey. Diego and Roberta say goodbye. Mía surprises Miguel on his plane.
5 votes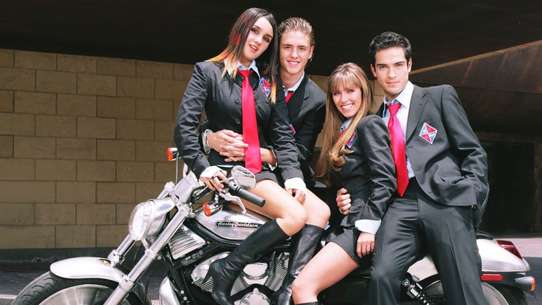 #8 - Capitulo 241
Season 2 - Episode 26 - Aired Sep 5, 2005
León tells Diego to say he saw his mother abusing drugs; Roberta overhears and confronts Diego. José vents to Lupita about Téo to the point where she believes she's losing her sanity.
5 votes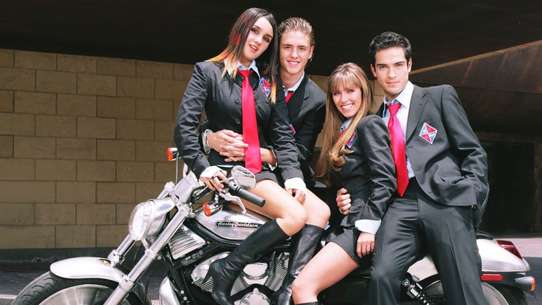 #9 - Capitulo 245
Season 2 - Episode 30 - Aired Sep 9, 2005
Alicia is heartbroken about Gandia. Santos apologizes to Lupita; she styles his hair, they become friends.
5 votes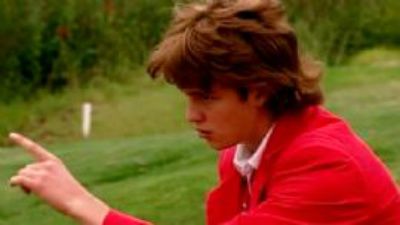 #10 - Chapter 16
Season 1 - Episode 16 - Aired Oct 25, 2004
Roberta forms her own dance group. Franco's investigating Miguel and finds his last name familiar. Pilar writes about Giovanni, and he threatens her.
6 votes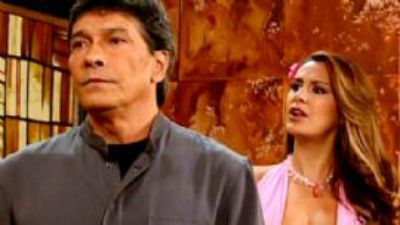 #11 - Chapter 21
Season 1 - Episode 21 - Aired Nov 1, 2004
Esteban informs Pascual there are no fourth-year students. A brawl breaks out at the club and the police shows up. Diego finds out Tomás likes Vico.
6 votes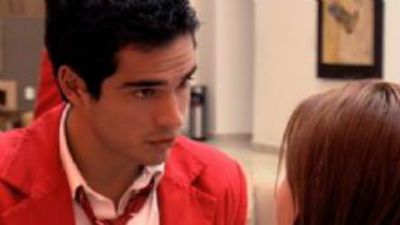 #12 - Chapter 25
Season 1 - Episode 25 - Aired Nov 5, 2004
The Lodge beats Nico up. Roberta's dance group beats Mia's at the auditions. Celina doesn't want to be Mia's friend anymore. Diego finds Marcelino.
5 votes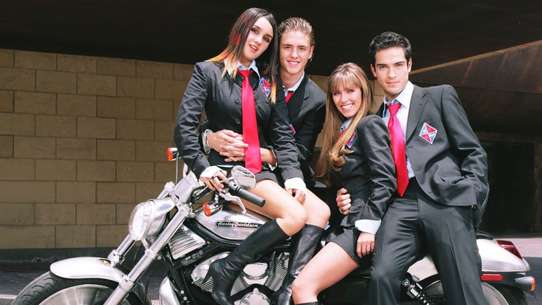 #13 - Chapter 54
Season 1 - Episode 54 - Aired Dec 16, 2004
Miguel asks both Roberta and Diego to stay in the band. Mia has to go to the show with Miguel. Alma brings Marcelino and Dulce to visit Roberta and Lupita at school.
4 votes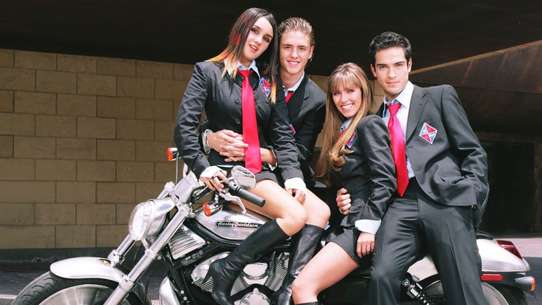 #14 - Chapter 55
Season 1 - Episode 55 - Aired Dec 17, 2004
Pascual agrees to start a foundation, but the real purpose is to launder money. Roberta pretends to be with Diego in front of León.
4 votes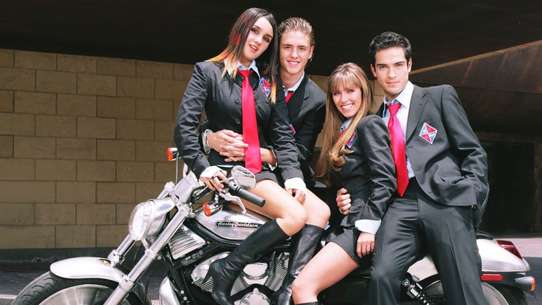 #15 - Chapter 65
Season 1 - Episode 65 - Aired Dec 31, 2004
Mia apologizes to Nico. Madariaga finds out that Joaquín is selling drugs in the school. Mia asks Alma for confirmation that Franco is dating his lawyer, Valeria.
5 votes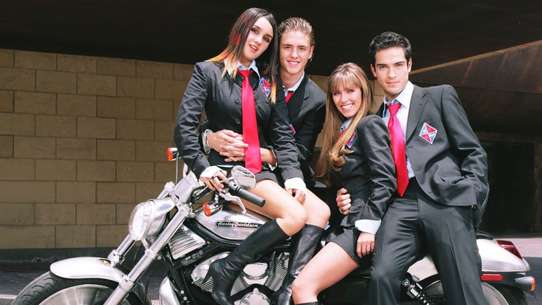 #16 - Chapter 67
Season 1 - Episode 67 - Aired Jan 2, 2005
After he is taken to the principal's office for the rumor of drugs being sold in the school, Joaquín denies everything and puts the blame on Tomás. Roberta and Mia both don't want to spend New Year's with their parents. Their friends throw a beach party and the band performs.
4 votes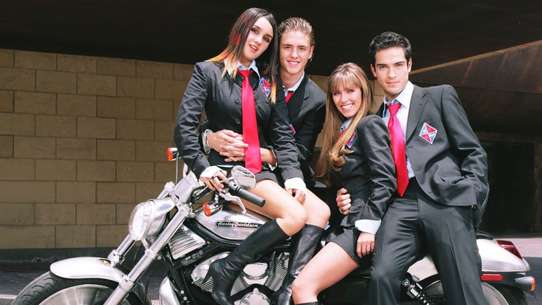 #17 - Chapter 68
Season 1 - Episode 68 - Aired Jan 5, 2005
Miguel saves Mia from a possible self-induced drowning; they kiss. Nico accepts his mother's conditions. José steals some papers and Teo takes the blame.
4 votes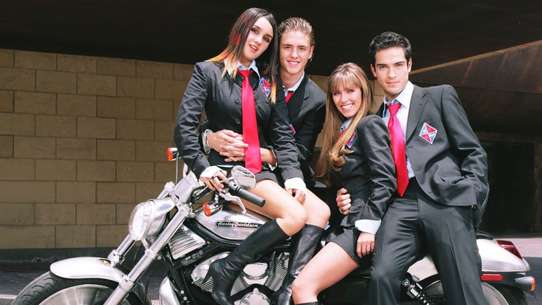 #18 - Chapter 71
Season 1 - Episode 71 - Aired Jan 10, 2005
Tomás decides to run away after the threat of expulsion from the school. Miguel warns Joaquín to tell the truth. Madariaga wants to call the police to handle the situation of drugs in the school.
4 votes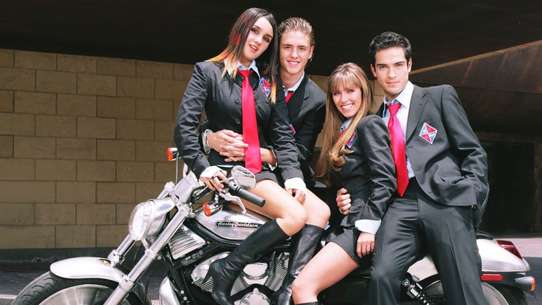 #19 - Chapter 76
Season 1 - Episode 76 - Aired Jan 17, 2005
Alma tells Franco that Roberta's father wants to take Roberta away with him to Spain. Marcelino tells Roberta that her mother is afraid of losing her to her father.
4 votes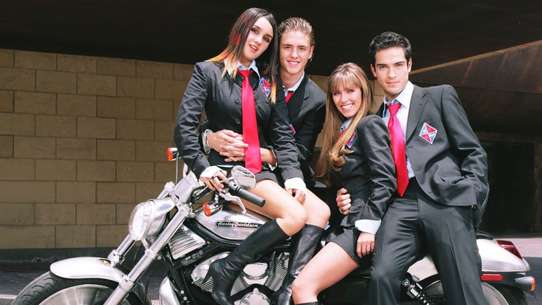 #20 - Chapter 99
Season 1 - Episode 99 - Aired Feb 17, 2005
Diego finds out about the ring Paola received from his father, León, and breaks up with her. Mia plans to get revenge on Miguel for reading her diary. Joaquín starts rehab.
4 votes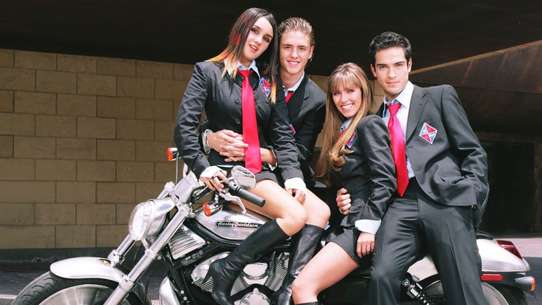 #21 - Chapter 102
Season 1 - Episode 102 - Aired Feb 22, 2005
Giovanni gives his full support to Mia after she learns how her mother died. After talking to Valeria, Mia accepts the truth and the fact that her mom was a hoe.
4 votes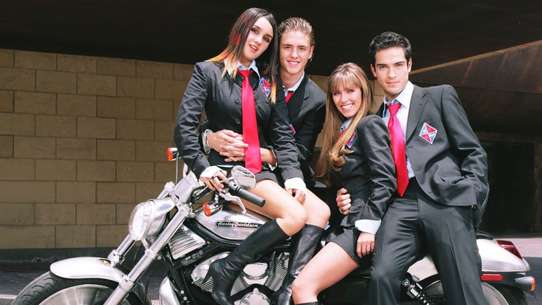 #22 - Chapter 109
Season 1 - Episode 109 - Aired Mar 3, 2005
Valeria warns Alma to stay away from Franco. After Mia and Miguel kiss, she runs away. However; she returns, apologizes, and ask him to make her a woman.
4 votes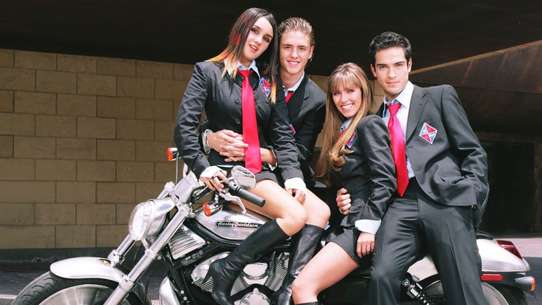 #23 - Chapter 110
Season 1 - Episode 110 - Aired Mar 4, 2005
Celina quits the band and asks Mia to take her place. Miguel takes Mia to her house to reconcile with her father.
4 votes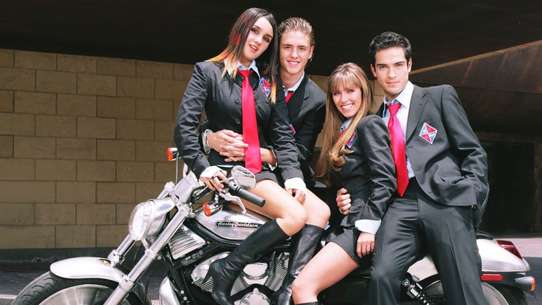 #24 - Chapter 112
Season 1 - Episode 112 - Aired Mar 8, 2005
Franco tells Miguel that Mia has been happier and more mature since she fell in love. Carlo, Mia's uncle comes to visit; him along with Franco, Valeria, Alma, Mia, and Miguel spend the weekend together.
4 votes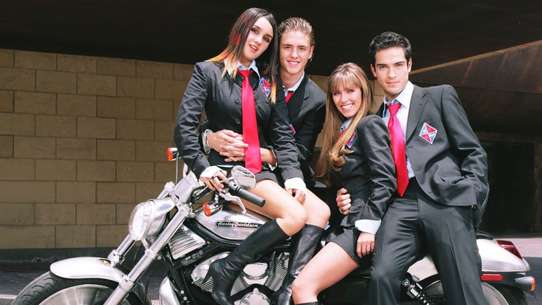 #25 - Chapter 113
Season 1 - Episode 113 - Aired Mar 9, 2005
Paola tells Roberta everything that happened between León and her. Miguel apologizes to Mia for exploding on her about his father.
4 votes