The Best Episodes of Prime Suspect (US)
Last Updated: Nov 9, 2018
A look inside a New York City homicide department. Tough-as-nails NYPD homicide Detective Jane Timoney is an outsider who has just transferred to a new squad where her new colleagues already dislike her. Jane is confident and focused—and also rude, abrupt and occasionally reckless. She has her vices, and rumors about how she got the job follow her everywhere—but at the end of the day, she is an instinctively brilliant cop who can not be distracted from the only important thing: the prime suspect. The series allows us to plunge into the life of Jane Timoney as we also investigate New York crimes and uncover intriguing mysteries.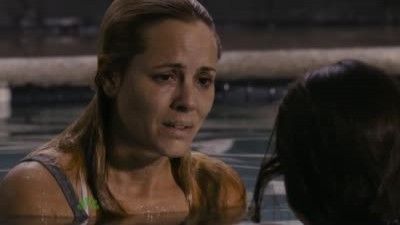 #1 - Underwater
Season 1 - Episode 8
Jane and Reg are taken out of the city when parents of a young girl are found murdered in a hotel room. Jane has a hard time convincing the young girl to speak with her about the man that killed her parents. Meanwhile, Reg and Jane find themselves in harms way.
Watch on Amazon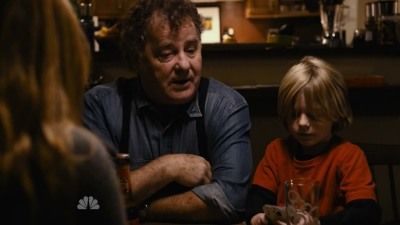 #2 - Stuck in the Middle With You
Season 1 - Episode 13
Jane and the team find out a jailed hit man may be responsible for the latest drive by at local store. Sweeney orders 24 hour a day security when a hit is ordered on one of their own. Meanwhile, Jane is a third wheel on an uncomfortable date.
Writers:
Alexandra Cunningham
Watch on Amazon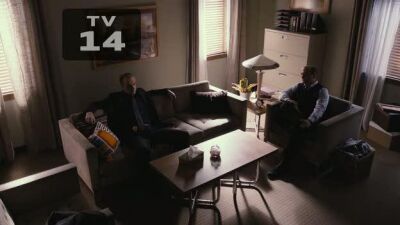 #3 - The Great Wall of Silence
Season 1 - Episode 11
Jane and Evrard go to Chinatown to investigate a murder during a game of mahjong. Jane and Evrard can't seem to get a break on the case when a big shot lawyer seems to make all the witnesses disappear. Meanwhile, Reg lets Matt in on a little secret about Jane.
Watch on Amazon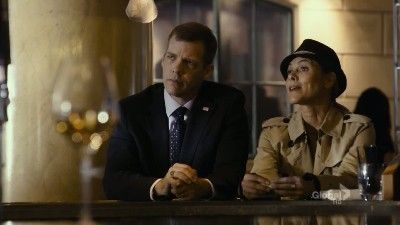 #4 - Bitch
Season 1 - Episode 3
While helping out at her father's bar, Jane finds herself without her gun when she confronted with a robber. Calderon and Jane get assigned to solving the murder of a woman found in a dumpster. Meanwhile, Carolina Rivera tries to befriend Jane while working on her father's robbery case but gets the cold shoulder.
Watch on Amazon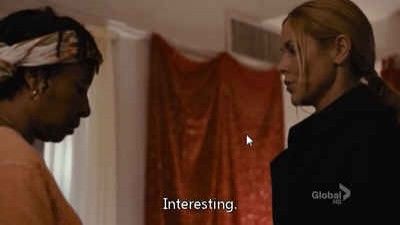 #5 - Wednesday's Child
Season 1 - Episode 7
When a young boy is found dead at an upscale preschool, Jane and Calderon work to find out if it was an accident or homicide. Rivera calls on Duffy to keep her company while working a robbery case. Meanwhile, Jane uses a personal experience from her past to solve the crime.
Watch on Amazon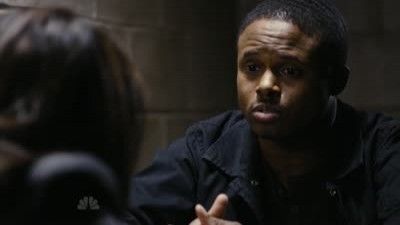 #6 - A Gorgeous Mosaic
Season 1 - Episode 10
When a Jewish diamond dealer is found dead, Jane looks for answers from his wife. Blando and Jane investigate some rappers in Brooklyn after getting a strong lead. Meanwhile, Matt gets a huge job and surprises Jane with a celebration.
Watch on Amazon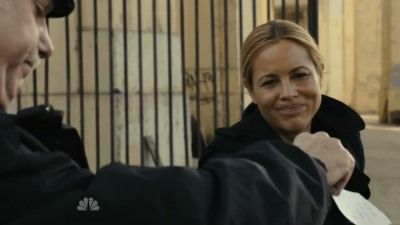 #7 - Gone to Pieces
Season 1 - Episode 9
When a hit-and-run case looks unsolvable, Duffy tries to hand it off to Jane. Clues point to a porn king as the suspect in a case that Jane and Evrard are working. Sweeney receives some advice from Duffy.
Watch on Amazon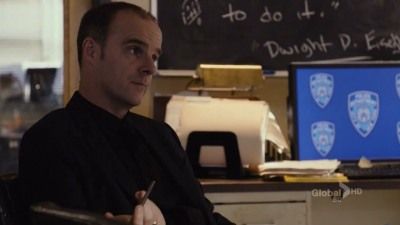 #8 - Ain't No Sunshine
Season 1 - Episode 12
Duffy and Calderon have the unpleasant task of telling a grandmother that her young granddaughter was raped and murdered. Jane and Augie are on the ritzy Upper East Side when a woman is found mysteriously shot during the night. Meanwhile, Jane has a heart to heart with Matt.
Watch on Amazon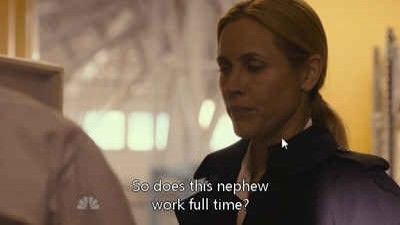 #9 - Shame
Season 1 - Episode 6
Jane and Duffy are on the case of a middle-aged man found robbed and dead in a hotel. After watching surveillance tapes Jane searches for a wig-changing prostitute. Meanwhile, Duffy manages to get under Jane's skin after making comments about her relationship with Costello.
Writers:
Tyler Bensinger

,
Nichole Beattie
Watch on Amazon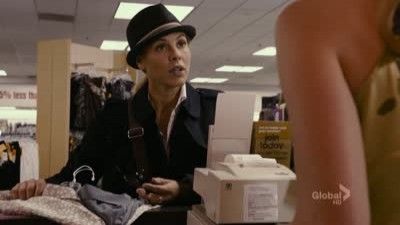 #10 - Great Guy, Yet: Dead
Season 1 - Episode 4
When a good-looking stockbroker is killed mysteriously, Jane automatically suspects his wife. Meanwhile, Jane enlists the help of a hypnotist to fight her addiction to smoking. Elsewhere, Matt is furious when his ex-wife suggests Jane shouldn't attend their son's birthday party.
Watch on Amazon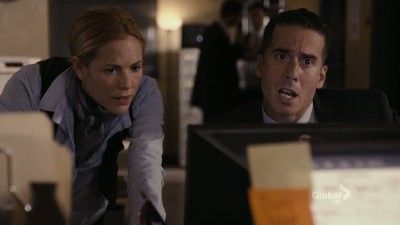 #11 - Carnivorous Sheep
Season 1 - Episode 2
Jane is called into Duffy's homicide and kidnapping case after Sweeney calls for all hands on deck. Duffy gets irritated with Jane after she suggests talking with the deceased woman's employees.
Writers:
Alexandra Cunningham
Watch on Amazon
Buy on iTunes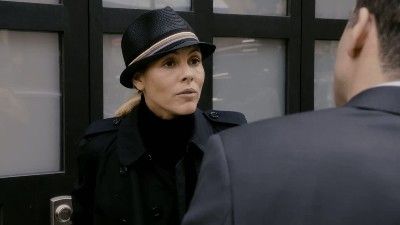 #12 - Pilot
Season 1 - Episode 1
Jane gets a rough start in her new New York homicide squad when she questions her new colleagues' work on a mysterious murder case. After complaining to her lieutenant about not getting cases, Jane manages to find a unique angle to help solve a crime. Meanwhile, Jane goes to her father for advice.
Writers:
Alexandra Cunningham
Watch on Amazon
Buy on iTunes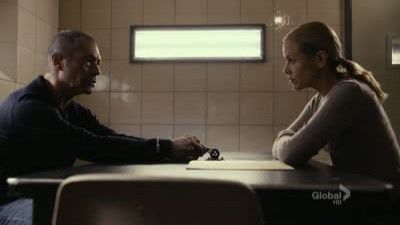 #13 - Regrets, I've Had a Few
Season 1 - Episode 5
When a young woman shows up dead in the park, Jane immediately goes to Lt. Sweeney to ask for manpower. Duffy and Evrard feverishly search for the murdered woman's stepfather after he suddenly disappears. Meanwhile, Jane and her father celebrate an important anniversary together.
Watch on Amazon
Buy on iTunes