The Best Episodes of Please Teacher!
Last Updated: Nov 17, 2018
Kei Kusanagi is an average high-school student living with his aunt and uncle. One night while he is sitting by a lake, he becomes "stuck". When he is stuck he goes into a coma like state for a moment. After he awakens from being "stuck" he sees a weird disturbance on the water. After the disturbance disappears he sees a woman appear from a ray of light right. It's an alien. The next day he learns that the mysterious woman is his new homeroom teacher and his neighbor. Later, he is forced to marry her to keep her secret. Thus, a romantic comedy is born.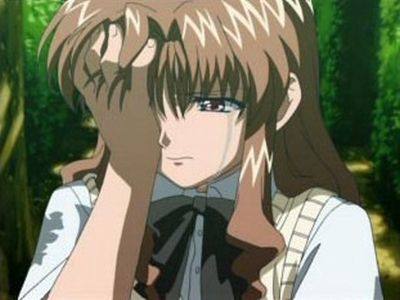 #1 - Let's End It Now
Season 1 - Episode 9
Ichigo finds out that Kei rejected Koishi's feelings so Ichigo tries to confront Kei but ends up in a standstill revealing her secret to Kei who leaves Mizuho to date Koishi so Ichigo doesn't end up in a standstill.
Watch on Amazon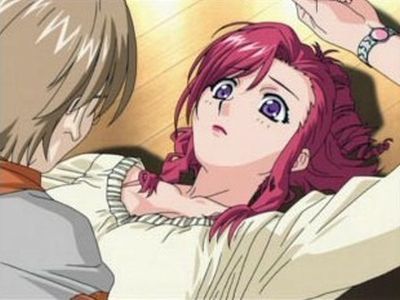 #2 - Tell Me, Teacher
Season 1 - Episode 1
One night while Kei Kusanagi is resting by a lake he sees a UFO crash into it. He jumps to his feet and suddenly sees a glowing woman appear on the lake. He runs away screaming but his world abruptly goes blank and he enters a "standstill". The next day at school, the class has a new teacher named Mizuho Kazami who turns out to be the strange woman from the previous night! Was it all a dream? And what will happen when Mizuho is Kei's new neighbor?
Watch on Amazon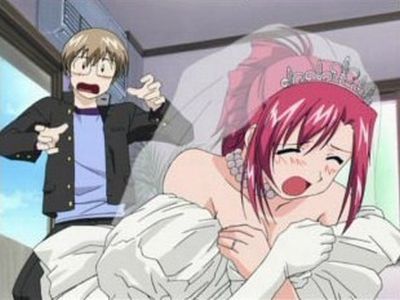 #3 - Maybe We Shouldn't, Teacher
Season 1 - Episode 3
Kei is sitting at a desk staring at the marriage certificate while Mizuho is showering. He seems reluctant to sign. Mizuho comes out of the shower and Kei is so surprised he accidentally presses the stamp down, therefore stamping his signature on it. Mizuho and Kei are now married. In the principals office Kei and Mizuho are told that they should keep their marriage a secret. The Principal says he understands as he married a student. In the classroom Hyosuke and the others are talking about how strange Kei has been acting lately. On his way home Minoru tells him that he must live with Mizuho in case the principal comes to check on them. When he gets home Mizuho is waiting from him in a wedding dress. Konoha says that since the paper work was so bland it would be a good idea if they have a little ceremony. Minoru gives Kei a ring to give Mizuho, he places it on her hand. They go to kiss when Kei hears Hyosuke called for him from outside. (There are many interrupted kisses in this series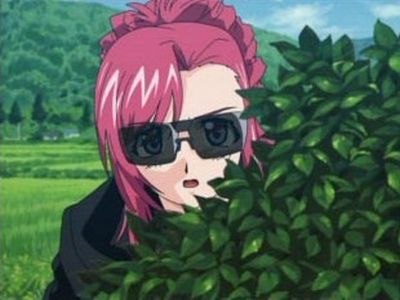 #4 - I Might Love You Afterall
Season 1 - Episode 4
Kei is watching TV and Mizuho is grading papers. Kei thinks about how different Mizuho is from when she is at school. Mizuho tells Kei that his grades are bad and that he needs to improve on them. Kei thinks about how after you marry you learn things about your spouse you never knew. Mizuho picks Kei out in class for not paying attention. Later Hyosuke picks on him for it. Kei says that he's one to talk and Hyosuke showed everyone his test; his grade was 97. The others go on about how it is a miracle how Hyosuke is so book smart yet his intelligence in the real world is nothing. Hyosuke tell them it's because of Mizuho. Herikawa offers to help and Kei and Mizuho sees them talking. Mizuho talks to Kei about his grades. On their way home the boys talk about how they should have failed the test so Mizuho would be able to have a personal talk with them. When Kei gets home there is a message from Mizuho saying that she has a teachers meeting and will be late. She tells him he should go to M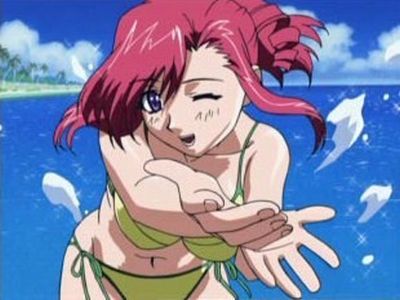 #5 - For That, Teacher, I...
Season 1 - Episode 5
Kei and Mizuho go to the beach and stay at a hotel for their honeymoon. Unfortunately, things go wrong when they see Kei's friends turn up to stay at the same hotel. Two of Kei's friends begin to take steps beyond friendship.
Watch on Amazon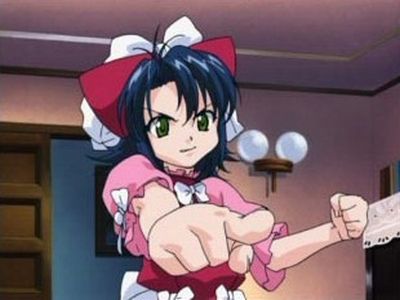 #6 - Let's Begin After We Start
Season 1 - Episode 6
Kei and Mizuho get an unexpected awkward visit from Mizuho's flirty mother and annoying sister.
Watch on Amazon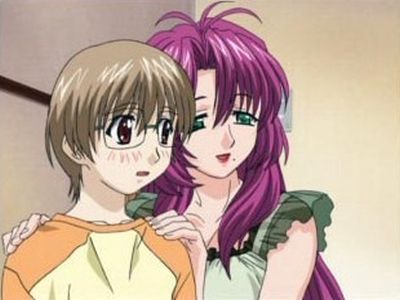 #7 - Don't Cry, Teacher
Season 1 - Episode 7
Mizuho's sister Maho sees what she thinks to be Kei making Mizuho cry so she tries to get rid of Kei but in the end starts to gain a crush on him.
Watch on Amazon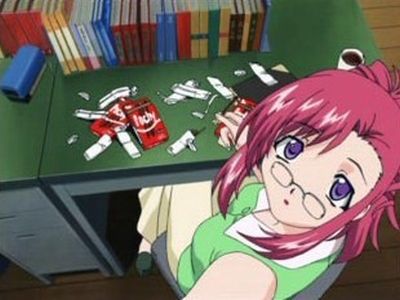 #8 - Long Night
Season 1 - Episode 8
Mizuho and Kei get into an argument which causes Kei to meet up with Koishi later that day where she expresses her love to Kei but Kei rejects her and rushes to Mizuho before Matagu can ask her out.
Watch on Amazon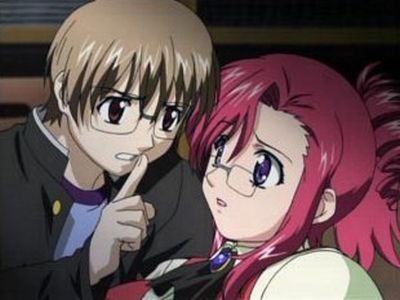 #9 - I Can't Get Married Anymore
Season 1 - Episode 2
After the incident the previous night, both Kei and Mizuho are worried. Mizuho doesn't want her secret to be revealed, but doesn't know what to do. Kei also doesn't know what he should do or how he should explain all this to his uncle. But, what will happen when Kei and Mizuho are locked in an equipment shed overnight? Even worse, what will happen when the principle finds them?!
Watch on Amazon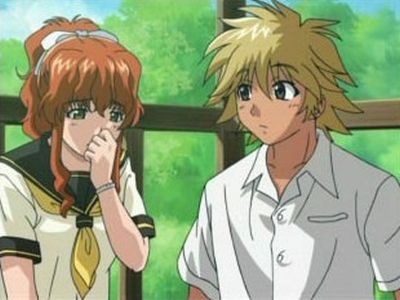 #10 - But...
Season 1 - Episode 10
Koishi finds Kei having a conversation with Ichigo realising Ichigo set everything up and tries to kiss Kei but their kiss is interupted by Mizuho who runs and cries but Kei catches up to her and they kiss but Kei gets into a standstill.
Watch on Amazon
#11 - Teacher
Season 1 - Episode 11
Kei gets into a serious standstill and Mizuho tries to get him out of it as we find out the true reason why Kei gets his standstills and enter Kei's subconscious.
Watch on Amazon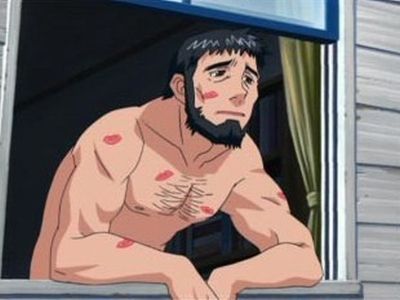 #12 - One More Time, Teacher
Season 1 - Episode 12
A year has passed since Mizuho left Earth. Everythings change and have fogotten about her thanks to Mizuho's planet. But thanks to her mother and her sister's help, she returns to Earth and this time, she's staying at Earth for good. As she becomes a teacher once more, she introduce herself which is similiar to Episode 1. She moves in at the same neighbourhood with Kei and even helps her carry the stuffs. But the differenece is that they switch sides and Mizuho tripped and fell onto Kei. She cried while not facing him and intend to tell him everything but to her surprised, she was shocked that he ask whether she's doing another planetary research. When he manages to answer her first date (in episode 5), he manage to answer it. He tells him that he's been holding her Pochy box even since she left and after seeing her, he remebers it. She cried while Kei intend to be with her forever. The finale ends by each others kiss while her sister and her mom were happy to see it. Now they are tog