The Best Episodes of Please Like Me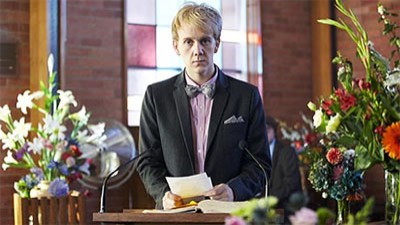 #1 - Horrible Sandwiches 8.54
Season 1 - Episode 6
Josh's 21st birthday is lost among preparations for a funeral.
Directors: Matthew Saville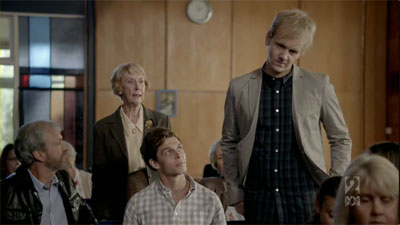 #2 - Portuguese Custard Tarts 8.49
Season 1 - Episode 3
Josh is off to church after God-fearing Aunty Peg catches him making out, and things are hotting up between best friend Tom and ex-girlfriend Claire.
Directors: Matthew Saville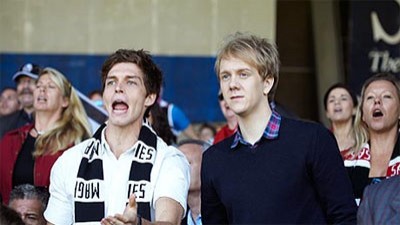 #3 - Spanish Eggs 8.33
Season 1 - Episode 5
Rose confronts Alan about his younger girlfriend, Mae - which sparks a heated argument. Geoffrey surprises Josh with tickets for the footy. Josh tries to be polite and involved, but it's clear that he is out of his depth.
Directors: Matthew Saville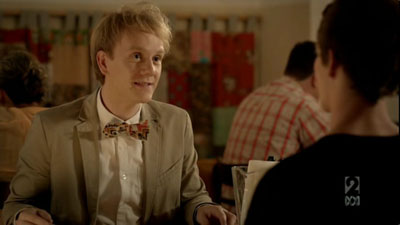 #4 - French Toast 8.30
Season 1 - Episode 2
Josh's dad, Alan, is so convinced that he's responsible for his ex-wife's predicament that he insists on dropping his younger girlfriend Mae at the corner store before visiting Josh at the family home, in case he upsets Rose.
Directors: Matthew Saville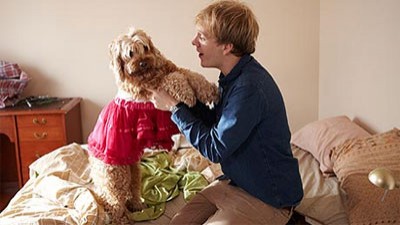 #5 - All You Can Eat 8.17
Season 1 - Episode 4
Josh has decided that Geoffrey is just too intense for him and has broken up with him. Meanwhile, Rose has decided she wants to try online dating. With some tips from Josh, it doesn't take her long to land a date.
Directors: Matthew Saville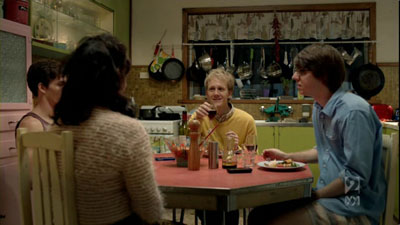 #6 - Rhubarb And Custard 7.81
Season 1 - Episode 1
Josh's world is thrown into chaos after being dumped by his girlfriend, meeting a very good looking man, and having to care for his fragile mother.
Directors: Matthew Saville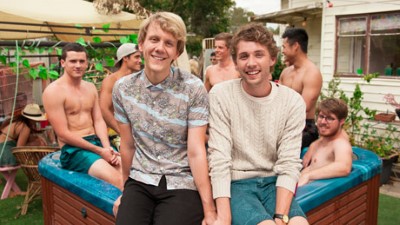 #7 - Ham 0.00
Season 2 - Episode 2
Tom meets a cute girl, Josh meets an odd boy, and a beer pong game gets really weird at a party. Mum is admitted to a psych hospital; Josh meets her fellow patients and feels strangely at home.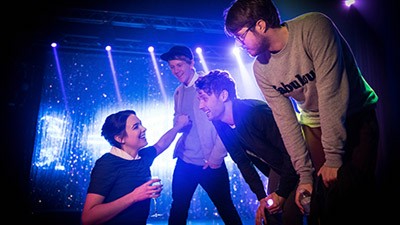 #8 - Natural Spring Water 0.00
Season 3 - Episode 4
Josh, Tom and Arnold have a night to remember as they experiment with drugs, head to a nightclub, meet the intriguing Ella and end up spending a long and surprising night in hospital.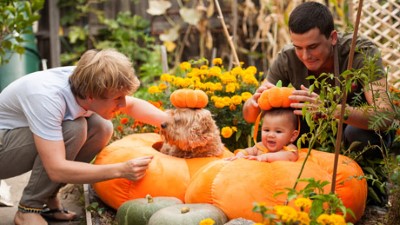 #9 - Parmigiana 0.00
Season 2 - Episode 3
Josh is in a tizz as he prepares for a surprise date with Geoffrey; Arnold checks into mum's hospital; dad and Mae panic over Grace's poo, and Tom finds himself in a bizarre love triangle.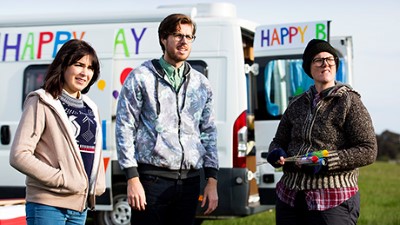 #10 - Porridge 0.00
Season 4 - Episode 2
A camping trip to celebrate Hannah's birthday goes pear-shaped. Josh and his friends face stormy weather, dampened spirits, a treasure hunt, a dead body and fireworks - both in the sky and in their tent.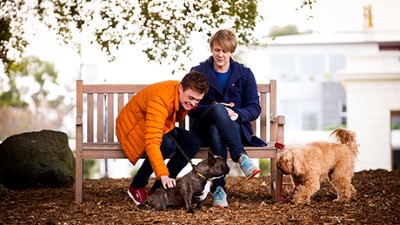 #11 - Beluga Caviar 0.00
Season 4 - Episode 3
Josh is single and ready to mingle, but a string of dating disasters has him wondering if it's all worth it. Meanwhile, Hannah has taken up boxing, while Mum seems to have taken up fighting - with anyone about anything.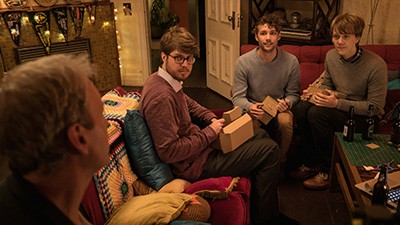 #12 - Simple Carbohydrates 0.00
Season 3 - Episode 2
Bread causes friction between Josh and Tom. Arnold workshops his plan to come out to his parents. Mae and Dad have their biggest fight yet. Sick of staying at home, Mum and Hannah have a big night out.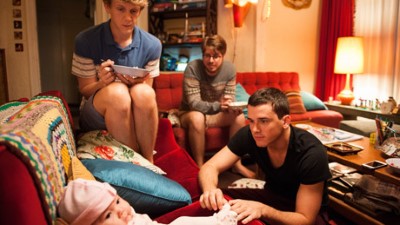 #13 - Milk 0.00
Season 2 - Episode 1
Josh attempts babysitting his new sister and charming his new housemate. As his house fills with semi-clothed twentysomethings and drunk, wary parents, Mum arrives with a sobering surprise.
Directors: Matthew Saville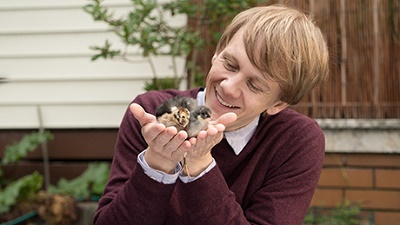 #14 - Eggplant 0.00
Season 3 - Episode 1
Josh is surprised to find he's living in a romcom. Despite grand romantic gestures, elaborate dates and barely edible vegetarian meals, he still can't seem to win Arnold over, even with the help of his friends and family.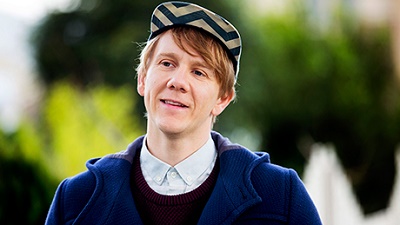 #15 - Babaganoush 0.00
Season 4 - Episode 1
A threesome goes wrong, teddy bears' lives are threatened, a lovers' tiff makes a family barbecue awkward, and a revelation over a chocolate quinoa slice makes Josh realise he's had it up to here with things.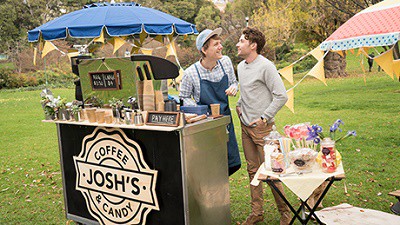 #16 - Puff Pastry Pizza 0.00
Season 3 - Episode 7
While Arnold is away, Josh takes advantage of his new "open relationship" status by hooking up with a stranger. Tom challenges Josh and Claire to smash his piñata, which is full of secrets from their past.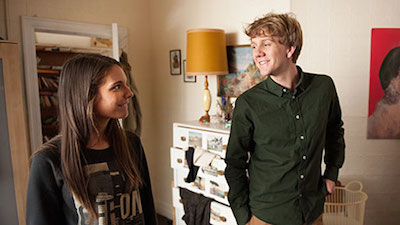 #17 - Truffled Mac and Cheese 0.00
Season 2 - Episode 8
Patrick moves out. Tom eats Josh's truffled mac and cheese, so Josh barricades him in his room all day. Arnold reveals something personal to Josh. Dad forces Josh to find a job.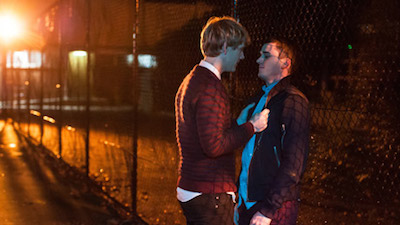 #18 - Sausage Sizzle 0.00
Season 2 - Episode 5
A plumbing misadventure leaves Josh short of cash. Claire returns home. Mum and Ginger have a fight and Jenny's school play provides a backdrop for romance and humiliation.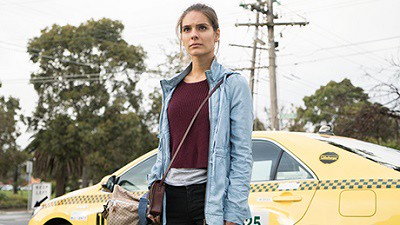 #19 - Coq au Vin 0.00
Season 3 - Episode 5
As the boys recover from their big night, Claire arrives home from Berlin. Josh finally admits that his pet chicken, Adele, is a rooster - but will this mean she ends up becoming the welcome home dinner?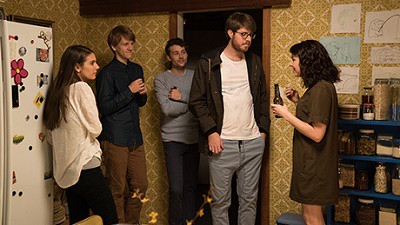 #20 - Amoxicillin 0.00
Season 3 - Episode 8
Josh agrees to visit Ben in hospital before his brain surgery, but keeps it a secret from Arnold. Tom discovers he has chlamydia and goes to ridiculous lengths to try and treat Ella without losing her.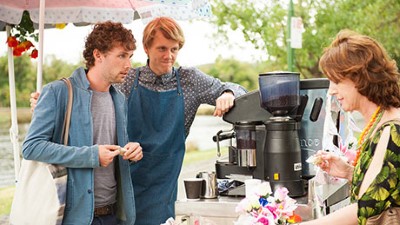 #21 - Skinny Latte 0.00
Season 2 - Episode 9
At Josh's first day on the job, tempers rise. Dad tells Josh he wants to propose to Mae. Arnold's psychiatrist insists Josh and Arnold can only go on a 'safe date'. Complications ensue.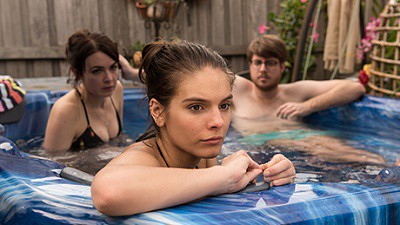 #22 - Champagne 0.00
Season 3 - Episode 9
Josh, Tom, Claire, Ella and Arnold find themselves stuck in the cabin of a giant observation wheel with only jealousy, tension, secrets and champagne to keep them company.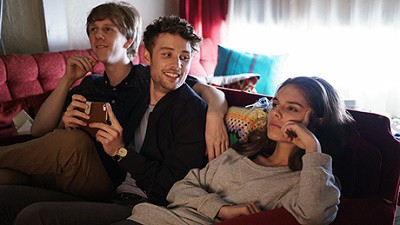 #23 - Pancakes With Faces 0.00
Season 3 - Episode 6
As Tom & Ella make a nervous trip to the dentist, Josh & Claire have to deal with a decision that makes them realise they're growing up fast. Mum plots revenge when she learns Stuart is still seeing his wife.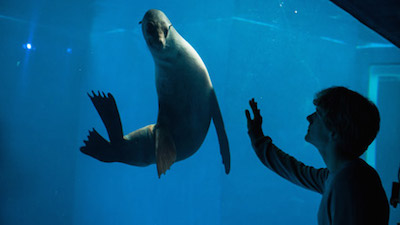 #24 - Lapin La Cocotte 0.00
Season 2 - Episode 6
Patrick stomps on Josh's heart. A funeral leads to a disturbing encounter for Tom and Josh takes the psych patients on a trip to the zoo.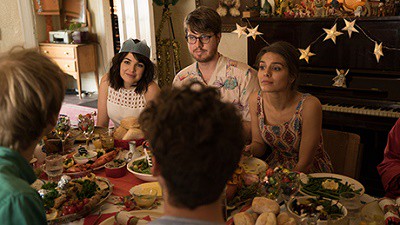 #25 - Christmas Trifle 0.00
Season 3 - Episode 10
Christmas orphans Tom, Arnold, Ella, Claire and Hannah gather around the table at Josh's for a festive lunch. But warm punch and a vomiting John set the tone for a Christmas they'll never forget.