The BEST Episodes of Out of This World
Every episode ever - ranked by fan votes!
Last Updated: Nov 30, 2020
This show revolved around a teenager, who was a little different from most: she was half alien! She had the ability to stop time. Unfortunately, her father (the alien) wasn't around to guide her, though she could communicate with him. She had a surfer boyfriend -with whom she could not share her secret, though she was often tempted...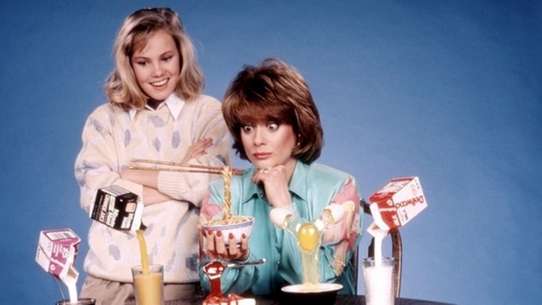 #1 - Pupil's Court
Season 2 - Episode 12 - Aired Jan 28, 1989
After Lindsay puts her favorite tape into Evie's stereo, the tape and the stereo both get ruined, and when the girls both refuse to pay each other back for the damages, they take it out in student court.
1 votes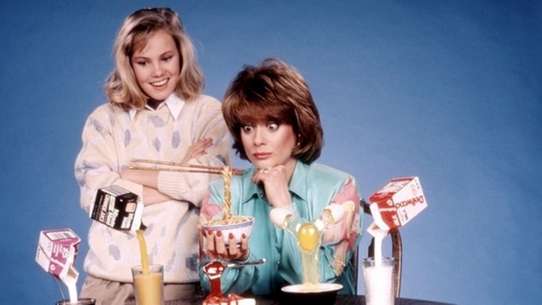 #2 - The Secret of Evie's Success
Season 2 - Episode 14 - Aired Feb 11, 1989
Evie decides to get a job and is hired as a waitress at the ""Goodie Goodie"", but when she uses her powers to help her on the job and becomes waitress of the month, she causes and old, experienced waitress to lose her job.
1 votes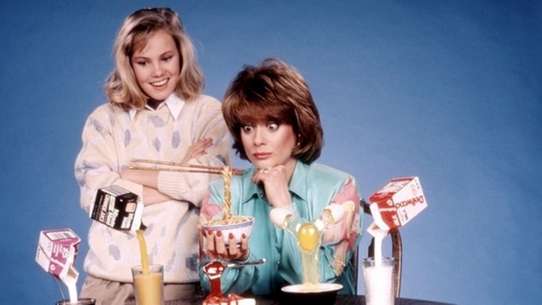 #3 - Beano the Kid
Season 2 - Episode 19 - Aired Apr 29, 1989
After Evie finds Beano's old childhood bike in the garage, Beano flashes back and starts to wish that he was a kid again, but when Evie gleeps Beano into a ten year old, he not only becomes a child but also a huge annoyance.
1 votes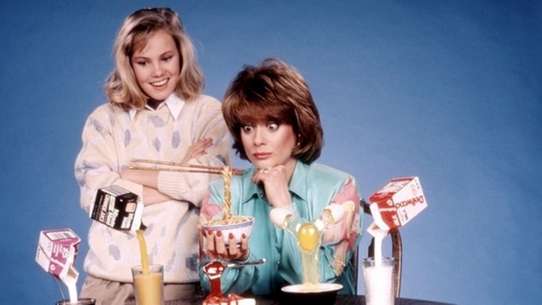 #4 - Cinderella Evie
Season 3 - Episode 2 - Aired Oct 14, 1989
When Donna refuses to buy Evie a new dress for a senior party at the Ritz Marlowe, Evie gleaps up the dress so that she can look stunning, but doesn't realize that there is going to be a major gleap out at midnight which will reverse the gleap that she made.
1 votes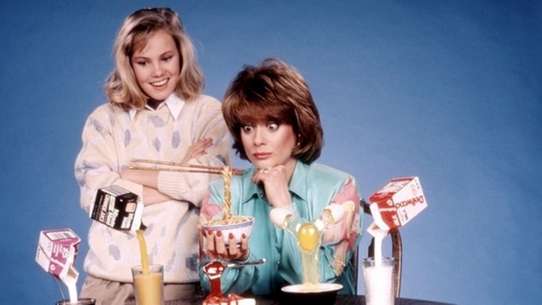 #5 - Should Old Acquaintance Be Forgot?
Season 2 - Episode 4 - Aired Oct 30, 1988
Kyle discovers that, Jim, his old buddy from high school is coming for a visit and Kyle is determined to shape himself up to impress Jim after remembering how Jim always had everything that he didn't, but when Jim gets to the house, Kyle realizes he is handicapped.
3 votes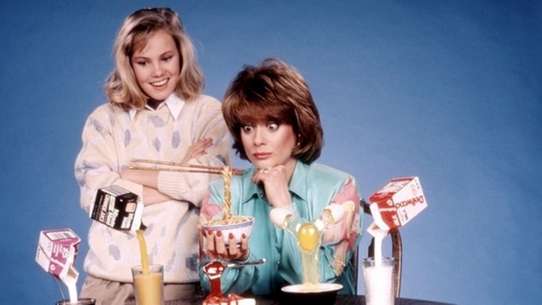 #6 - Princess Evie
Season 2 - Episode 6 - Aired Nov 13, 1988
A visiting prince is coming to Marlowe and everyone is anxious to meet him except Evie, until she finds herself attracted to him, but if sweeping Evie off her feet, with his good looks and charm, wasn't enough- the prince asks Evie to marry him.
3 votes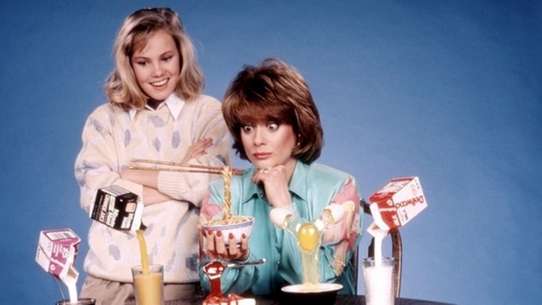 #7 - Old Flame
Season 2 - Episode 7 - Aired Nov 20, 1988
When Donna discovers that her old beau, Rob Jamison, is coming to Marlowe for their class reunion, she invites him over to the house hoping that they can catch up and reminisce on old times, but when Evie catches him kissing her mother, it misleads Evie to believing that her mother no longer loves her father.
3 votes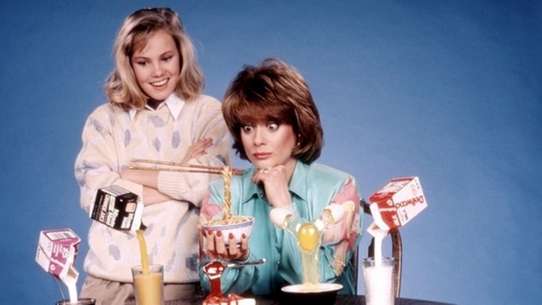 #8 - Guess Who's Coming to Earth
Season 2 - Episode 8 - Aired Nov 27, 1988
Evies grandfather from outer space visits. He wants to take Evie home with him to meet her dad. Will Evie choose to stay?
3 votes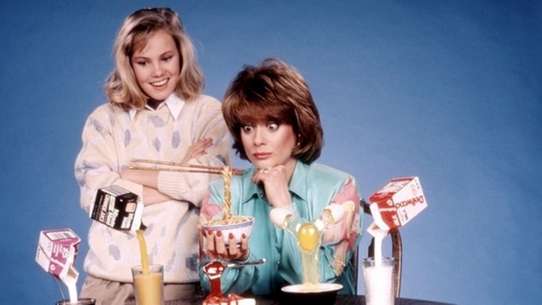 #9 - The Illness
Season 1 - Episode 20 - Aired Apr 28, 1988
evie gets the measles antaerian stlye which means blue dots on her face
4 votes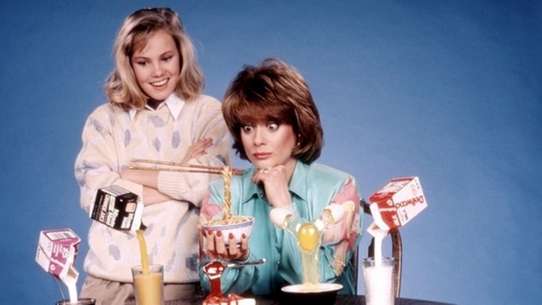 #10 - Uh, Oh... Here Comes Mother
Season 1 - Episode 12 - Aired Dec 3, 1987
donna and beano's mom come for a visit and she falls in love with kyle
4 votes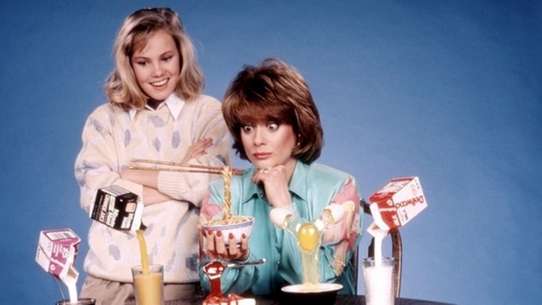 #11 - The Box Is Missing
Season 1 - Episode 21 - Aired May 5, 1988
after evie and donna come back from san francisco evie finds the cube is missing !
4 votes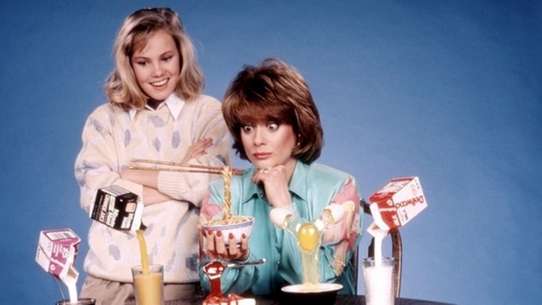 #13 - Career Crunch
Season 2 - Episode 3 - Aired Oct 23, 1988
The time has finally come for Donna when she opens up her new catering business called ""Donna's Delights"", but when Evie accidentally gleaps the cookies for one of Donna's parties into space cookies, that put people to sleep, it is up to Beano to try and get the cookies before anyone eats them.
4 votes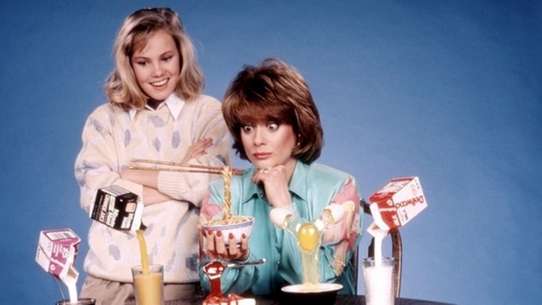 #14 - Close Encounters of the Nerd Kind
Season 2 - Episode 10 - Aired Dec 11, 1988
There's a new boy in town named Elroy who everyone thinks is a nerd, and when Evie feels sorry for him, she accepts his invitation to go to the ""Sock Hop"" so that he won't feel disliked.
3 votes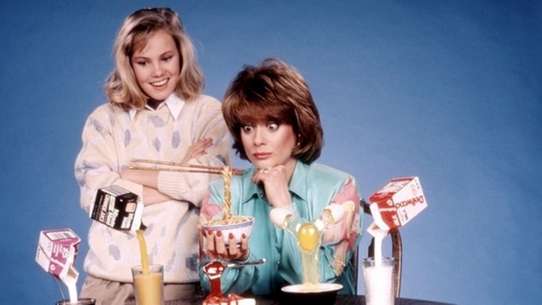 #15 - Futile Attraction
Season 2 - Episode 18 - Aired Mar 11, 1989
Beano feels unattractive when all the women he likes keep rejecting him, so Evie gleeps his cologne into a love potion that will attract women everywhere he goes.
3 votes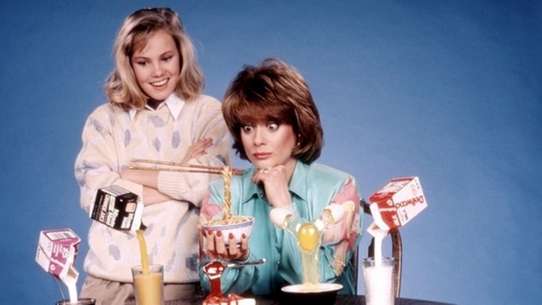 #16 - Evie's Sweet Sixteen
Season 3 - Episode 1 - Aired Oct 7, 1989
Evie is turning 16 and Troy, once again, has another spectacular gift for her. Troy gives Evie a list of ten powers to try out throughout the day and she has until midnight to decide which one of the ten powers that she would like to keep.
3 votes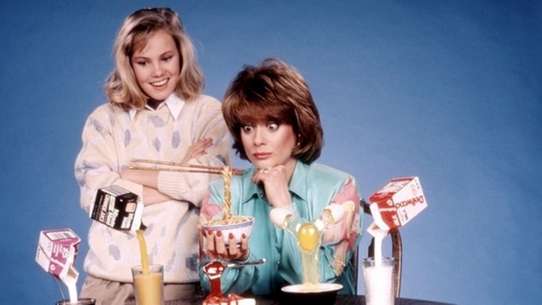 #17 - The Anniversary
Season 1 - Episode 13 - Aired Jan 21, 1988
donna is all happy and she has put a heart around the date on the calendar what is up on this date? she can be with troy in a way when the plavnets align once a yera on the same day
4 votes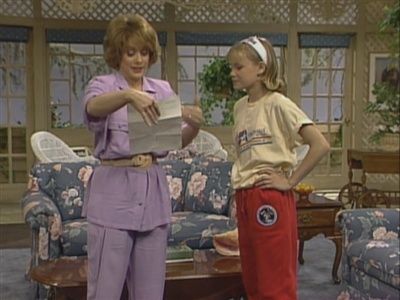 #18 - Evie and the Young Astronauts
Season 1 - Episode 7 - Aired Oct 29, 1987
Evie is accepted into the young astronaunts program after winning an essay contest and Donna is shocked to find that Evie knows so much about science and outer space, but after accidentally playing one of Evie's tapes while cleaning her room, she discovers that all the information in the essay really came from Troy.
4 votes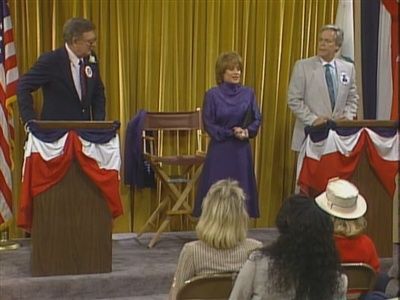 #19 - Dueling Mayors
Season 1 - Episode 9 - Aired Nov 12, 1987
it's reeclection time for the mayor of marlowe and his running mate is no other than charles nelson riely
4 votes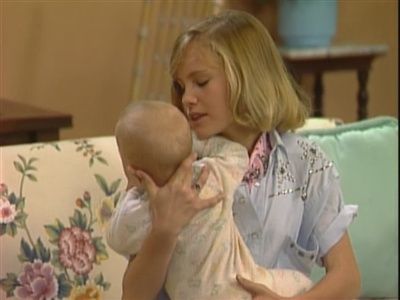 #20 - Baby Talk
Season 1 - Episode 10 - Aired Nov 19, 1987
evie babysits a little baby named neil and she wishes that she could understand him and because of a lightning storm neil starts talking to her
4 votes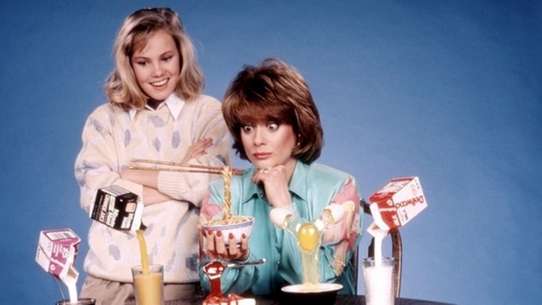 #21 - AKA: Dad
Season 1 - Episode 19 - Aired Apr 21, 1988
donna and beano's mom come for a visit again and this time she thinks buzz is troy as she sees them doing a intimaite dance when she comes
4 votes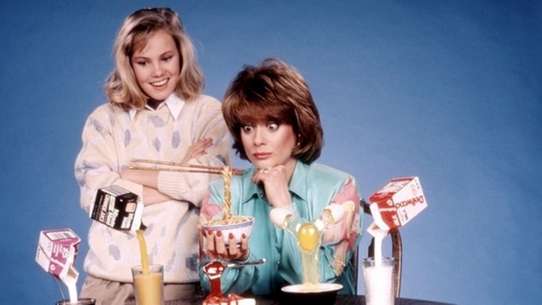 #22 - Boy Crazy
Season 1 - Episode 22 - Aired May 12, 1988
donna makes evie meet what donna thinks is the minister's new daughter lelsie but it turns out to be a boy that donna does not seem to like because of the way he dresses-punk like
4 votes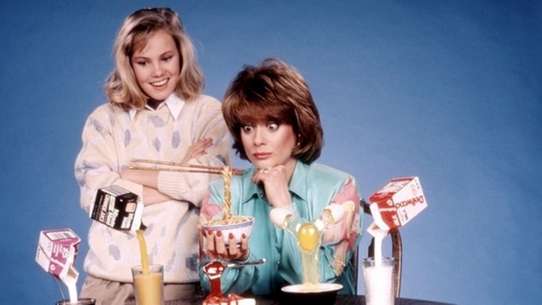 #23 - Evie's Birthday Wish
Season 2 - Episode 1 - Aired Oct 9, 1988
It's Evie's 14th Birthday and she isn't too thrilled about the gifts she is getting, until Troy decides to grant Evie four wishes as her birthday gift.
4 votes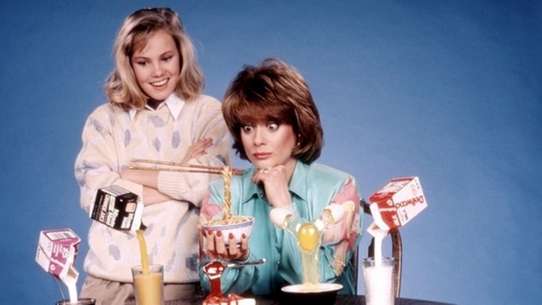 #24 - The Incredible Hunk
Season 2 - Episode 11 - Aired Dec 18, 1988
A talent agent spots Chris at the ""Goodie Goodie"" and wants him to pose as a surfing model, but Chris declines, so Evie convinces him to go for it, but when Chris becomes popular with the ladies, Evie realizes that convincing him to go for it was a big mistake.
2 votes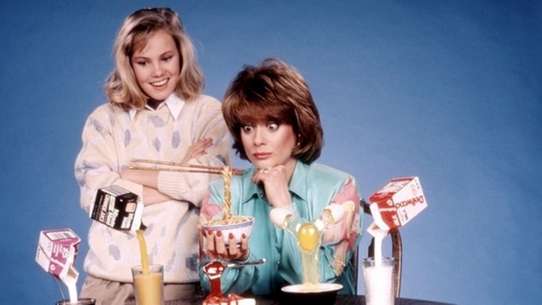 #25 - Evie's Two Dads
Season 2 - Episode 13 - Aired Feb 4, 1989
The father/daughter dance is coming up and Evie decides that she doesn't want to take her uncle Beano anymore after realizing that she has a great father, and when a school girl picks on Evie for never bringing her father to the dance, Evie gleaps up a really cool dad to impress everybody.
2 votes