The BEST Episodes of Naoki Hanzawa
Every episode ever - ranked by fan votes!
Last Updated: Sep 9, 2020
Naoki Hanzawa is a banker at the Tokyo Central Bank. Despite his having exposed many injustices inside the bank, the story begins with his being sent off to a subsidiary company, Tokyo Central Securities. Hanzawa commands a band of workers who are part of the so-called "lost generation." Together, they confront and overcome numerous workplace challenges. Can they secure "double returns" for clients and their outlandish demands? Convention-busting banker hero, Naoki Hanzawa, underwrites a new legendary chapter in the financial world.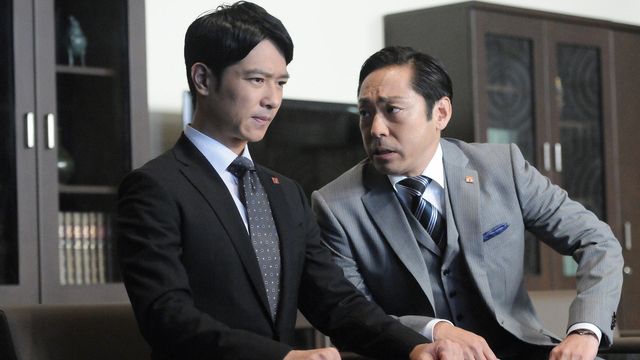 #1 - From 500 million to 12 billion! Payback in twofold in Tokyo too? Having been transferred to Tokyo, Hanzawa faces battle with a giant enemy!!
Season 1 - Episode 6 - Aired Aug 25, 2013
Hanzawa (Masato Sakai) will change for the better in the second deputy director Tokyo central bank headquarters, sales, one year had been opened for almost already. One day, director Naito (Yoshida steel Taro) Hanzawa that was called in to, so that is shouldered a great job suddenly. And the restructuring of the Ise Island Hotel is a well-established hotel, it was a corresponding FSA takes on the Tokyo central bank close to the "Financial Services Agency inspection". Performance is sluggish long Ise Island Hotel, Tokyo central bank had just a loan of 20 billion yen, but immediately after, having to leave 12 billion of losses in the operation failure of funds was just turned to light . It is Hanzawa recovered the bad debt of 500 million, which was considered to be uncollectible in Osaka, dimension is different when it comes to 12 billion. Hanzawa to say "It's impossible for me", this project president (Kitaooji Kinya) Naito tell as an instruction. It is Hanzawa to efforts for reconstruction immediately, but Ise Island hotel for huge projects of this feather Managing Director (Baisho Mitsuko) speculation a variety of human stance early variety has been complicated, to achieve things get out of early It seemed as impossible.
10 votes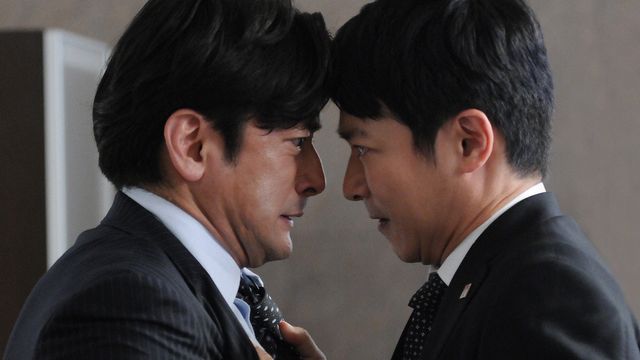 #2 - Hanzawa gets transferred...!? A fight for survival
Season 1 - Episode 5 - Aired Aug 11, 2013
I Negae~tsu to IRS Miki (Dan honey) is Kurosaki (Kataoka Ainosuke) to do business with, instead of get overlooked seized of opening funds shop Higashida 's Mitsui to himself, I promise to cooperate with the investigation. Investigation goes into hiding ahead of Higashida, Miki escape from the veranda with a passbook and seal passed from Higashida. , Not a location that is instructed by Higashida, it was headed after that it was Under Kurosaki that is standing nearby. I was watching near the whole story Takeshita (Akai Hidekazu) is, as "the fat lady has sung" Hanzawa (Sakai Masato) to tell. Its just before Hanzawa, at a meeting to be attended subordinates in the branch Asano (Ishimaru stem two) had just been sentenced to unofficial announcement of a substantial loan from. Among the secondment will be decisive, still Hanzawa attempt to last stand. Hanzawa action is taken, and finally the whereabouts of Truth and Asano ...?
9 votes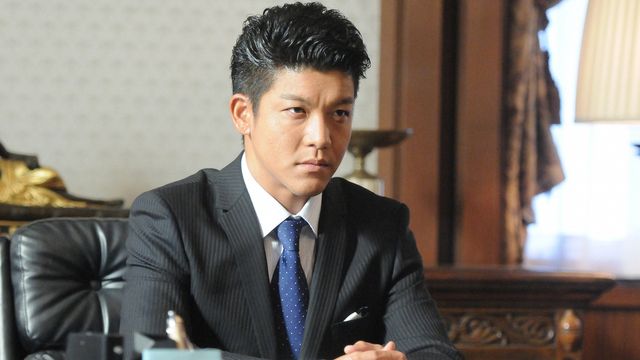 #3 - The final decisive battle!! ~An FSA audit with jobs in the balance
Season 1 - Episode 9 - Aired Sep 15, 2013
Kondo (waterfall Fuji Kenichi) bypass loan incidents on the stage of Tamiya electric machine was supposed to know. Turn disguised the Tamiya Electric, and had also received 30 million yen a loan, what Owada managing director (Kagawa Teruyuki) was a company wife Tanahashi Takako (Aitsuki Akiko) of the run. Hanzawa (Masato Sakai) as proof that you pose to Owada, the president Tamiya (Yasuyuki Maekawa) to ask the Kondo to take the testimony of. Before the final interviews that were coming two days later, Hanzawa to prepare a secret plan of surprise, the Financial Services Agency inspection of the other hand Yuasa president (Suruga Taro) decided to try persuasion. But for Ise Island historic hotel is followed by more than 100 years, the contents of which was a great decision too. Meanwhile, Kondo succeeded in taking the testimony of the president finally Tamiya. It was sufficient evidence Hanzawa us to track down the Owada executive, but to place the deliver Mali and Hanzawa to wait for the confluence, Kondo does not appear at all. What happened on earth in the body of the Kondo ─.
9 votes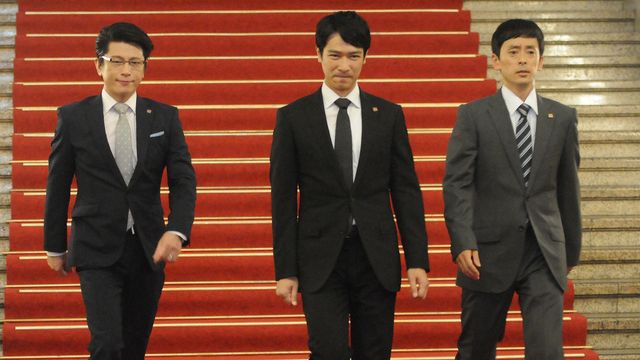 #4 - Payback in a hundredfold? Who will be kneeling down in the end! ~A shocking end!! Friendship? Betrayal?
Season 1 - Episode 10 - Aired Sep 22, 2013
Kondo (waterfall Fuji Kenichi) is managing director Owada (Kagawa Teruyuki) In response to the proposed transaction from, got Tamiya president (Yasuyuki Maekawa) made ​​a decision in not contributing to the testimony of the table. As a result, Hanzawa (Sakai Masato) document was scheduled to be submitted to the Board of Directors to be hunt down Owada is, would become incomplete there is no significant evidence that the decisive facts wrong. Meanwhile, passed Mari (Mitsuhiro Oikawa) by top-secret information from the junior personnel department, grab the information Kondo and come back to the bank. In the form of blowing a message to the mobile phone of Kondo do not know the whereabouts quite, Hanzawa to guess what had happened, tell the waiting much in kendo usual place.Just as the Board of Directors to clarify the incorrect Owada managing director was about to be opened, in turn Naito (Yoshida steel Taro) from, and "there is a problem with the inspection acceptance attitude Hanzawa deputy director in the Financial Services Agency inspection" in the president addressed to the Financial Services Agency is told that the writing has been sent. The Board of Directors at the same time as the fraud problem Hanzawa complain, I found that the proposed appropriation of Hanzawa also go up on the agenda. While adverse conditions pile up for Hanzawa, the Board of Directors of fate will be held at last ─ ─.
6 votes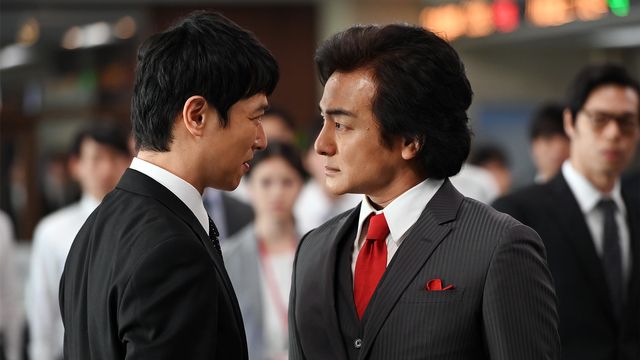 #5 - Episode 3
Season 2 - Episode 3 - Aired Aug 2, 2020
Hanzawa declares open war against Tokyo Chuo when he becomes an official advisor to Spiral, which Cyber Acrobatics had been seeking to acquire. Although he manages to defend Spiral against the bank's unfair acquisition plan, the company remains in a difficult situation. Then Hanzawa comes up with a plan to turn the tables on Tokyo Chuo. But one day inspectors from the Securities and Exchange Surveillance Commission suddenly show up at Central Securities, and Hanzawa finds himself face to face with his old nemesis Kurosaki. Hanzawa suspects that Tokyo Chuo is somehow behind the surprise audit…
4 votes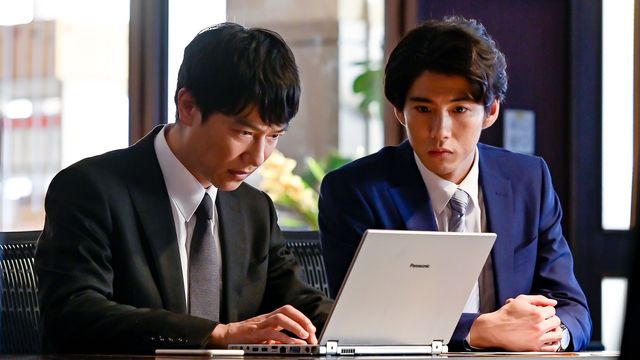 #6 - Episode 2
Season 2 - Episode 2 - Aired Jul 26, 2020
After Tokyo Chuo snatches a big deal out from under the nose of Tokyo Central, Hanzawa and his assistant Moriyama vow to get revenge. But when they approach the buyer, Cyber Acrobatics, they are met with a flat-out rejection. Next they talk to the president of Spiral, the company being acquired, only to be told that a mere subsidiary like Tokyo Central cannot be trusted. Hanzawa is left wondering if there's no way of winning again the big bank…
5 votes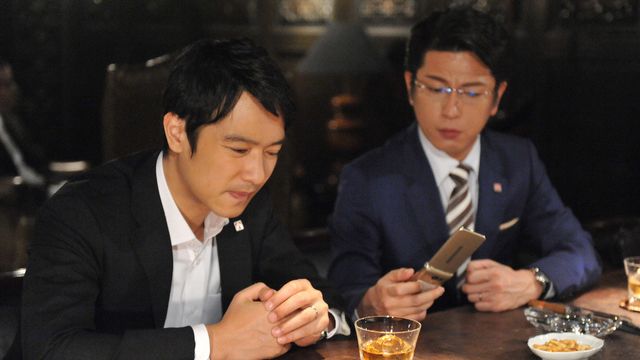 #7 - Payback in tenfold! The betrayal between the boss and the subordinate
Season 1 - Episode 4 - Aired Aug 4, 2013
In exchange for leaking information to the press of the loan accident, finally Higashida (宇梶Takeshi) was tracked down hiding destination of Hanzawa (Masato Sakai) . However, I Harikon in its place Takeshita (Akai Hidekazu) what to photograph has been sent, had been taken with the Higashida Asano branch manager (Ishimaru stem two) was. If you look, that there is a past to tie each other to Asano branch manager and Higashida turned out. So Hanzawa is that Asano is not getting any return from Higashida, and start looking for the evidence. In the meantime, I bring up suddenly, flower (Aya Ueto) he wants to part-time job. It is not a work of floral designer that has been previously, and ask the flower Hanzawa that could promote the true meaning do you work for nothing, but the flowers are not trying to answer. Hanzawa then, it has managed to grasp the flow of money of Asano and drawing up the measures and subordinates, mistress-of Higashida a key Miki (Dan honey) to contact. To try to prize out for hidden assets of Higashida, but Miki does not divide the mouth easily. But in the wake said to flower "Futoshita word", Hanzawa it is found that you have to target Miki, to open the "nail salon" is proposed to receive a formal loan from the bank to Miki, Speaking to the help. Miki receptive suggestions Hanzawa even though puzzled. Of national tax even if, but also a Hanzawa I tried to prize out the account information hidden in away from the Higashida Miki Kurosaki (Kataoka Ainosuke) is confronting before Hanzawa.
7 votes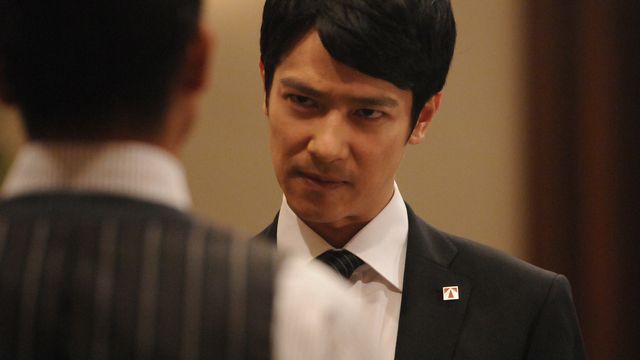 #8 - Hanzawa kneels to beg! Driven to a corner
Season 1 - Episode 7 - Aired Sep 1, 2013
Posed that the restructuring of the Ise Island hotels and response to the Financial Services Agency inspection, the two major challenges Hanzawa (Masato Sakai) . Enters the inspection as IRS inspection unit responsible officer to Osaka west branch what, and led by at the beginning the Financial Services Agency inspection, was competing and Hanzawa and Kurosaki (Kataoka Ainosuke) was. Kurosaki returns to the Financial Services Agency of Regional Taxation Bureau, it is was appointed as chief inspector of the inspection to the Tokyo central bank. It found that in order to Ise Island hotels get a loan of 20 billion yen, we work to conceal the fact of loss due to fund management, Hanzawa is, start looking for the mastermind. In order to avoid having to save the Ise Island hotels at the same time, Tokyo central banks accumulate reserves huge in the Financial Services Agency inspection, that you put your hand in the area said to be the sanctuary of Ise Island Hotel Yuasa President (Suruga Taro) to convince to. However, in order that, in conflict with Yuasa president feather Managing Director (Baisho Mitsuko) had to fight a person to maneuver and pulled the pressure, trying to Sueyo new president feather ─.
8 votes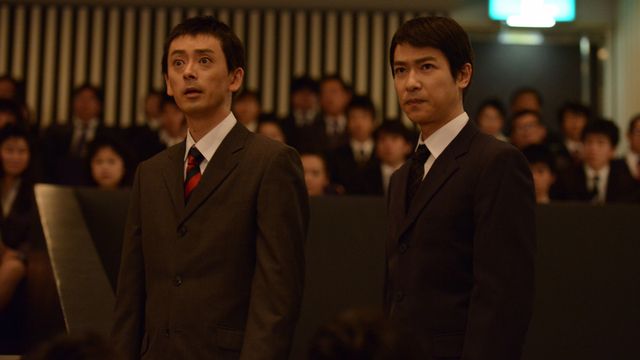 #9 - Payback in twofold! In standing up to the evil boss, a new hero is born!! Can the 500 million be recovered? The war amongst the wives at the company housing, a promotion? Friendship?
Season 1 - Episode 1 - Aired Jul 7, 2013
Of Tokyo Osaka west central bank branches and loan manager Naoki Hanzawa (Masato Sakai) was He joined the bank in the bubble economy last stage, the so-called "bubble He joined set". Currently 20 years as have elapsed from it, it had become a generation to play a central role of business in a row. Working for the Tokyo head office loan department passed Mari Nin (Mitsuhiro Oikawa) is a synchronous lines Lines set and Hanzawa, close relationship of He joined since. The advice frequently, and continue to follow the Hanzawa. Meanwhile, at home, his wife Hana (Aya Ueto) is supporting her husband in a bright honest personality even while complaining. In such Hanzawa, branch manager of a sudden one day Asano (Ishimaru stem two) it was decided that aggressive instructions from down, to attach the loan agreement of 500 million yen from west Osaka Steel. Moreover, despite the borrower for the new condition is "unsecured". Osaka west branch who achieved sales target by this loan was supposed to be picked for the prize for the first time the most excellent store prestigious prize. However, Western Osaka Steel looked to blue-chip companies seemingly has had a huge debt in the shade, window dressing that was going to hide it is discovered. After three months away from the loan, west Osaka Steel went bankrupt unsatisfying. As a result, Tokyo central bank has become a thing to be cheated the 500 million yen total loan amount. Asano branch burning obsession to success is orchestrated to try to impose Hanzawa Kazuto the full responsibility. Plays a quick rise to fame unusual in Tokyo central bank, was Noboritsume to the managing director Owada (Kagawa Teruyuki) lay the groundwork up to. The resulting city banks suffered huge non-performing loans during the bubble period through the merger of Tokyo central bank, "mega-banks". The line, and divided into factions, "former central bank industry" graduates, the "old Tokyo First Bank graduates" after the merger, had repeatedly fierce
10 votes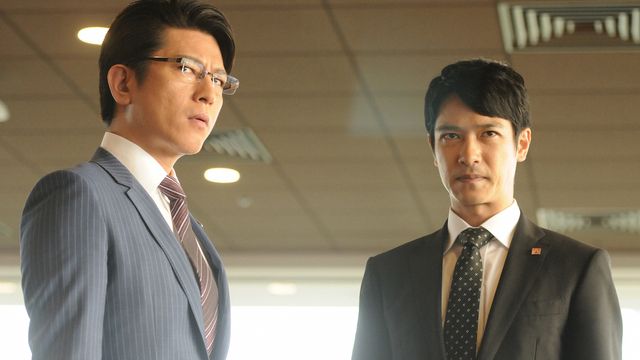 #10 - A tough rival appears! Losing means getting shipped out
Season 1 - Episode 8 - Aired Sep 8, 2013
In order to survive the Financial Services Agency inspection, of Ise Island Hotel President Yuasa (Suruga Taro) to, was the sale of assets and the sacking of the chairman, which is also the father of their own is a former president Hanzawa (Masato Sakai) . I think of whether you were able to avoid filling operational loss as many as 12 billion yen to Ise Island hotel has issued in this is to achieve, to be classified as a bad loan customers. But information in the midst of the Financial Services Agency inspection, subcontractors are building the IT system which becomes the pillar of reconstruction, "Narusen" is the collapse is Kurosaki (Kataoka Ainosuke) came from. Narusen When the bankruptcy, it will end up with losses 11 billion yen or more so far has spent the investment, Ise Island hotel is pushed into a corner again. Bank executives saw a heavy situation, trying to Susumeyo the story in the direction of removing from the charge of Ise Island hotel Hanzawa. the boss hold on Naito (Yoshida steel Taro) for, managing director Owada (Kagawa Teruyuki) proposal to conduct a mock test before the Financial Services Agency inspection of the production. Of the loan department took the breath of Owada Fukuyama Kei Jiro (Yamada Jundai) it was decided that a successor candidate of the Hanzawa, have a one-on-one battle in the simulated test. On the other hand, keep track fraud Tamiya Electric is seconded destination Kondo (waterfall Fuji Kenichi) while you follow the whereabouts of funds of 30 million yen lent illegally to other companies from the company, is the fact that I can not believe was to be looking ─.
8 votes
#11 - Episode 7
Season 2 - Episode 7 - Aired Aug 30, 2020
Working with Moriyama of Tokyo Central Securities, Hanzawa devises a new plan for restructuring Teikoku Airways. However, their proposal that Sky Hope Airlines accept Teikoku's excess personnel is abruptly rejected. Meanwhile, public sentiment hardens against Tokyo Chuo as the Financial Services Agency issues a regulatory compliance warning against the bank. The timing of the injunction leads Hanzawa to conclude that there must be an inside informant. Can he ferret out the traitor within the bank and find a way to show that "deception costs double"?
3 votes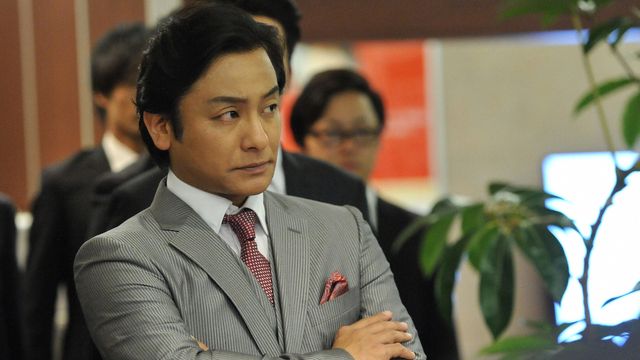 #12 - Shaking off false accusations by the boss! To repay evil twofold in kind
Season 1 - Episode 2 - Aired Jul 14, 2013
Hanzawa (Sakai Masato) Tokyo central bank, who works in you, this means you are saddled with non-performing loans of ¥ 500 million in loans to the West Osaka Steel, Hanzawa move to the recovery of the loan money to bet the fate of their own. Doubt Meanwhile, from material that is left of the company's bankruptcy is "bankruptcy plan" emerged. President of Takeshita metal was forced to chain bankruptcy under the influence of western Osaka Steel bankruptcy, Hanzawa is Takeshita Kiyohiko (Akai Hidekazu) and the cooperation in, hard-won, finally Higashida president (宇梶Takeshi) market value that is owned by overseas I identify the presence of the villa of 50 million yen. But IRS has also noticed at about the same time the existence of this property, the IRS inspection unit responsible officer and Hanzawa and around the assets seizure Kurosaki (Kataoka Ainosuke) intense battle unfolds between. whereabouts of assets Higashida to hide it? And with that Higashida disappeared Miki (Dan honey) or Regional Taxation Bureau of Kurosaki You get to destination, or whether Hanzawa! ?
8 votes
#13 - Episode 5
Season 2 - Episode 5 - Aired Aug 16, 2020
Having saved Tokyo Chuo from possible ruin by uncovering fraud on the part of Cyber Acrobatics, Hanzawa gets back his old job at the bank. However, he is soon faced with the unenviable task of restructuring Teikoku Airways, the nation's largest air transport company, which is on the verge of bankruptcy. The government is proposing to cancel 70% of the company's debt to each of several large banks, including Tokyo Chuo. Hanzawa thinks he knows a better way for Teikoku to restructure on its own, but first he must convince company executives to get on board with his plan. And he soon finds that a seemingly insurmountable obstacle stands in his way...
2 votes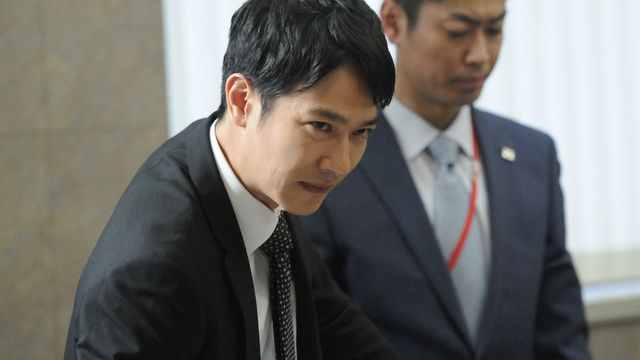 #14 - Payback in twofold to the damn boss! To save the subordinate in a bind!? A traitor appears
Season 1 - Episode 3 - Aired Jul 28, 2013
Scramble in order to collect all amounts due, even 500 million yen that was burnt in the loan to the West Osaka Steel of the amount Hanzawa (Sakai Masato) but, Higashida (宇梶Takeshi) villa of 50 million yen, which is owned by overseas tax in foreclosure brink Bureau of Kurosaki (Kataoka Ainosuke) I've been the results that are pre-empted. It was then awaited such a Hanzawa, the internal inspection from headquarters called (best rotary)臨店discretion. However, the test, trying to impose Hanzawa the full responsibility of financing accident Asano branch manager (Ishimaru stem two) what is got-up deliberately, A Human Resources took the breath of Asano Ogiso (Akeda Yasuhito) and was composed of members with a focus on. On the other hand, keep looking the whereabouts of Higashida together with Hanzawa Takeshita (Akai Hidekazu) is Sagashiateru the owner, Komura Takehiko (Osaka Jun) of apartment Higashida was using to retreat, but Komura will not attempt to open your mouth at all about Higashida . Meanwhile, his wife to support Hanzawa flower (Aya Ueto) wife of Asano branch manager who came to Osaka, Rie (Nakajima Hiroko) in the wake of that it has joined the dinner party to welcome the, become friends and Rie. Hanzawa is, apologize that you have got to use your mind by the company up to his wife flowers. Only adverse information erupted Hanzawa our loan department discretion臨店, loan section all of us will be forced in an awkward position. And Hanzawa you identify the latent destination of Higashida in exchange for leaking to the press information on the loan accident 500 million yen, was receive the shock appearance of a man being with Higashida, and Miki.
8 votes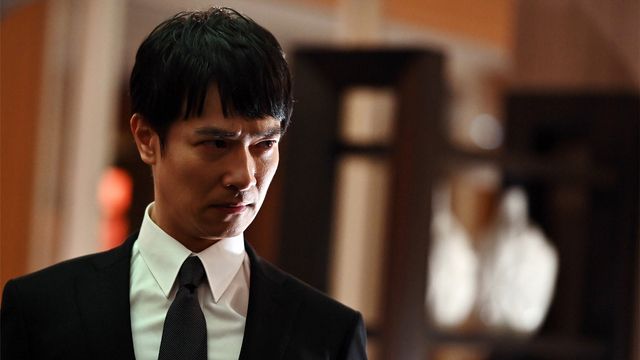 #15 - Episode 1
Season 2 - Episode 1 - Aired Jul 19, 2020
As retaliation for exposing financial fraud at his employer, Tokyo Chuo Banking Corporation, Hanzawa is transferred to one of its subsidiaries, Tokyo Central Securities. There, not only is he sidelined from any major projects, he also finds that his new coworkers resent people transferred from the bank. When a huge M&A project comes in, Tokyo Central jumps at the chance to put their rivals at Tokyo Chuo in their place… And so a new battle begins for the indomitable banker Naoki Hanzawa!
13 votes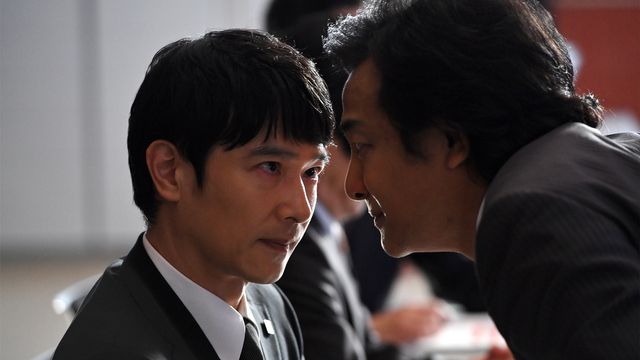 #16 - Episode 6
Season 2 - Episode 6 - Aired Aug 23, 2020
Hanzawa is determined to resist the government's demand that the big banks write off 50 billion yen in Teikoku Airways debt. Hanzawa and his team instead craft a restructuring plan that prioritizes saving employee jobs. But the government is unsympathetic and tells him to scrap his plan and start over. Hanzawa bridles at the rebuff, but even Teikoku executives themselves are deadlocked over the restructuring plan. Meanwhile, Kurosaki, Hanzawa's nemesis on the Securities and Exchange Surveillance Commission, discovers a serious financial oversight on the bank's part.
2 votes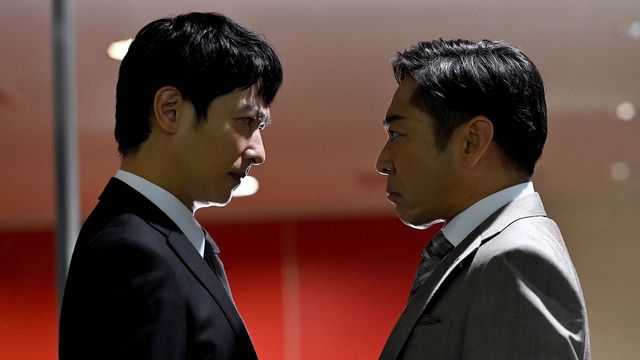 #17 - Episode 4
Season 2 - Episode 4 - Aired Aug 9, 2020
Thanks to Hanzawa's plan, Spiral succeeds in pulling off a reverse takeover of Fox. However, to save face, Tokyo Chuo, at vice-president Mikasa's urging, tries to pressure Cyber Acrobatics into accepting an additional investment of 50 billion yen so it can buy up Spiral's stock. Hanzawa is left dumbfounded at the underhanded means that the big bank is willing to stoop to in order to get its way. At the same time, he begins to realize that Cyber Acrobatics' earnings figures are not as transparent as they seem.
3 votes