The Best Episodes of Midori Days
"Midori No Hibi", also known as "Midori Days" is a story about a boy and a girl. Not a normal story, however, but one very entertaining story if anything. Seiji, who was known for his "Demon Right Hand" particularly named that for his keen sense of fighting skills and long streak of getting his way by clocking a guy in the face, woke up one morning to find his right hand was now a woman. A girl, rather, and one that loved him so much she had wished so hard to be close to him, she got her wish. Imagine what could transpire if you have a tiny woman for a hand, and you are in high school.
#1 - The Right-Hand Girlfriend
Season 1 - Episode 1
The lonely and frustrated Seiji Sawamura ["Mad Dog Sawamura"] wakes up one morning and finds his right hand has turned into a girl named Midori. Midori, who has been deeply in love with him for three years, and who has been watching him from afar, is not as upset with the current situation. Now Seiji must find a way to deal with his new life with Midori. But right now, Sawamura is more interested in two female admirers who would like to come over and meet him...but after being rejected 20 times in a row, Sawamura cannot believe his good luck...
9 votes
#2 - Two People's Feelings
Season 1 - Episode 2
Just as Seiji is learning to deal with the fact that his right hand is now Midori, a group of thugs from a nearby high school begin to start trouble as to force Seiji to fight. Can Seiji really fight without his "Demon Right Hand?"
6 votes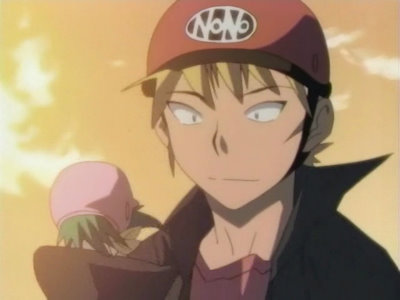 #3 - The Day of Discoveries
Season 1 - Episode 3
Seiji's older and very cruel sister comes home for a 'visit,' after she takes all the money Seiji recieved from his parents, her and the members of her former motorcycle gang decide to take Seiji along to a bathhouse. Will she discover Seiji's secret?
4 votes