The BEST Episodes of Mako: Island of Secrets
Every episode ever - ranked by fan votes!
Last Updated: Nov 24, 2019
Mako Mermaids centers on three mermaids, Sirena, Nixie, and Lyla, who are assigned with the task of protecting their magical Mako Island from trespassers, only to be thwarted by the arrival of a 16 year old land-dweller Zac – who forms a special connection with the island and is granted a blue fish-like tail and amazing marine powers. Threatened by his existence, the mermaid pod are forced to move away, abandoning Sirena, Nixie, and Lyla, who in a bid for survival must get legs, venture onto land, and take back Zac's powers or risk being outcasts forever.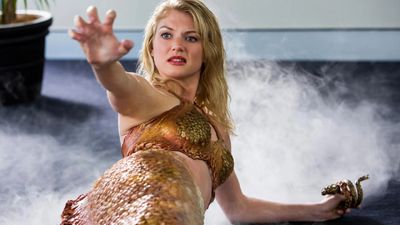 #1 - The Legend of Jiao Long
Season 3 - Episode 15
A priceless artifact recovered by a deep-sea treasure hunter provides a clue as to how the mermaids can defeat the water dragon.
8 votes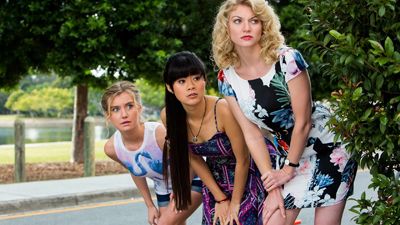 #2 - Homecoming
Season 3 - Episode 16
The vision reappears to Mimi and Zac, this time speaking to them. Weilan learns a new detail about the dragon legend that suggests Nerissa is alive.
11 votes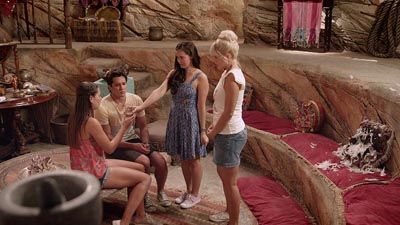 #3 - The Truth About Evie
Season 2 - Episode 24
When Evie comes down with a fever that causes the temperature in the room to soar, Carly suspects that her friend is keeping a secret from her.
16 votes
#4 - Surprise!
Season 2 - Episode 19
A surprise birthday party is in the works for Evie, who accidentally shrinks herself and falls into an aquarium after trying on Mimmi's mood ring.
22 votes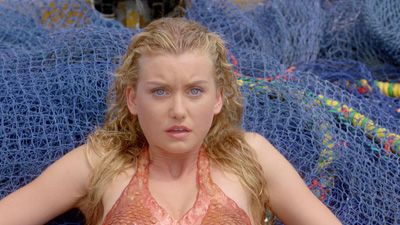 #5 - A New Tail
Season 2 - Episode 4
Erik's curiosity about the girls and Mako Island becomes a problem when he decides to investigate further.
45 votes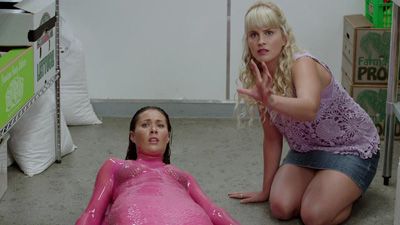 #6 - Sticky Situation
Season 2 - Episode 2
With Evie now a mermaid, Mimmi and Ondina try a dangerous spell to change her back to a human form, but the results are less than ideal.
42 votes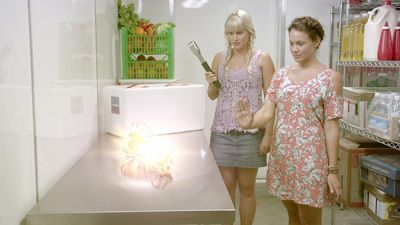 #7 - Supersized
Season 2 - Episode 12
When Mimmi loses her moon ring in the Ocean Café's cooler room, it creates havoc for David and his brother's business.
31 votes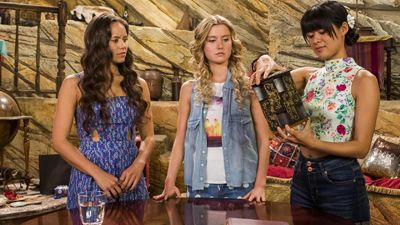 #8 - The Puzzle Box
Season 3 - Episode 5
Weilan comes up with the idea of using a Chinese puzzle box to trap the sea dragon. Cam panics when Carly suggests they take dance lessons.
18 votes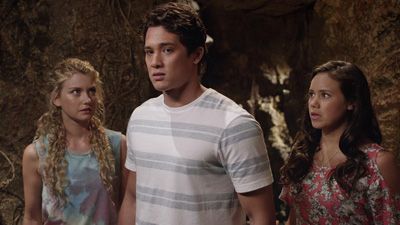 #9 - Discovery
Season 2 - Episode 3
When Zac has a powerful vision about his connection to Mako Island, he and the mermaids visit the island to investigate.
40 votes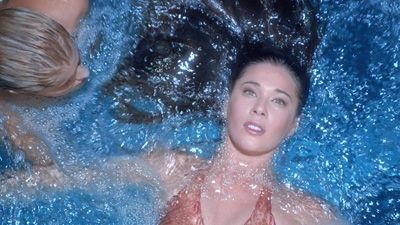 #10 - Reunion
Season 2 - Episode 13
On the night of the full moon, Zac and Erik swim to Mako Island and unlock the merman chamber, revealing a startling secret.
37 votes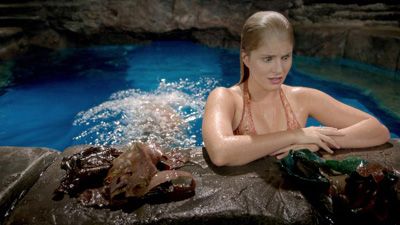 #11 - Only As Young As You Feel
Season 2 - Episode 11
Mimmi and Sirena prepare a potion that helps the user to look younger. Rita applies some before a school excursion to the Marine Park, accompanied by Dr. Ross, the park's handsome Director. Rita is unaware that Ondina accidentally altered the potion, which now makes her act younger as well. Evie and Zac have to move fast to stop the excursion turning into a disaster, while Rita behaves like a young child, threatening to reveal the truth about mermaids when she decides to go for a swim.
31 votes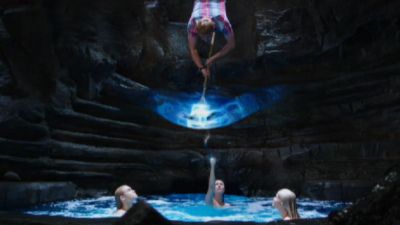 #12 - Decision Time
Season 1 - Episode 26
Cam betrays Nixie after planning to become a merman and rule Mako.
41 votes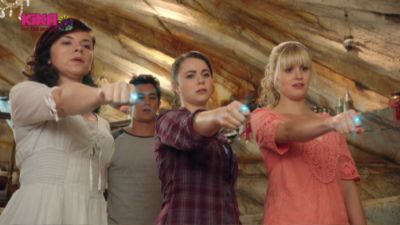 #13 - Zac's Choice
Season 1 - Episode 23
Zac leads Lyla to the Trident; they fight for control of it and Lyla is knocked unconscious.
45 votes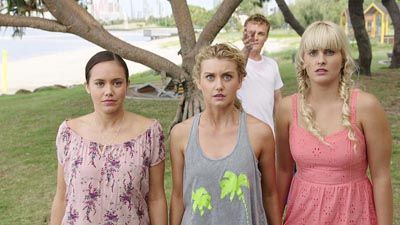 #14 - Careful What You Wish For
Season 2 - Episode 15
After Cam absorbs moon pool water, he discovers he has power over water, which gets him a place in the trials for the school swim team.
15 votes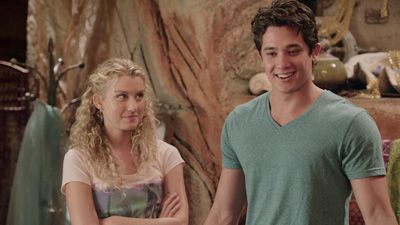 #15 - Bad for Business
Season 2 - Episode 5
When Evie's dad decides to take tourists on dive charters to Mako Island, the gang must find a way to change his mind.
41 votes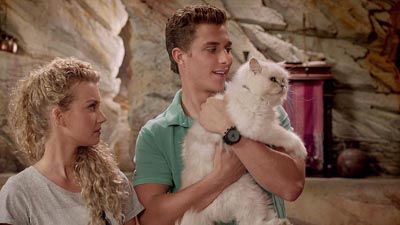 #16 - First Date
Season 2 - Episode 16
Ondina sneaks Erik into the grotto to duplicate a pearl he gave her, but she accidentally turns him into a copy of Poseidon.
18 votes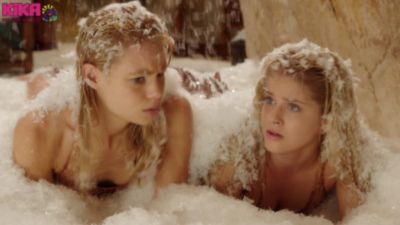 #17 - Blizzard
Season 1 - Episode 5
62 votes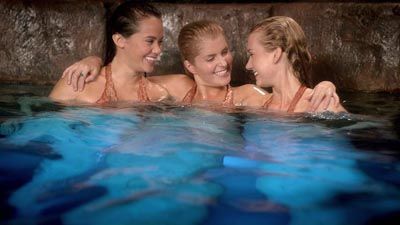 #18 - The Chosen One
Season 2 - Episode 26
The chamber's true purpose is revealed: to drain the magic from all mermaids. Zac risks his life to shut it down and restore the mermaids' magic.
22 votes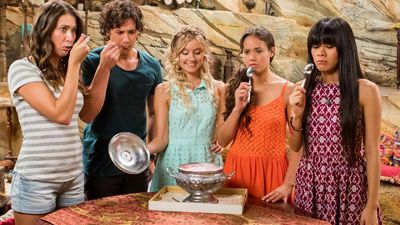 #19 - Age Before Beauty
Season 3 - Episode 14
Weilan mistakenly makes tea for Rita using a magic growth accelerator. Can the mermaids cure Rita before Mrs. Trumble takes over her principal job?
7 votes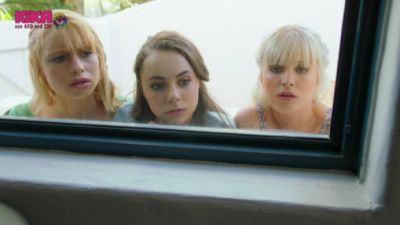 #20 - Meeting Rita
Season 1 - Episode 3
80 votes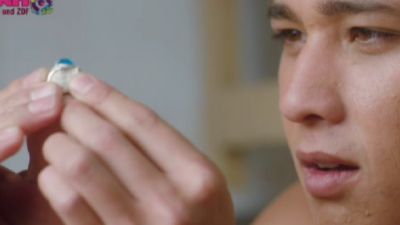 #21 - Moon Ring 2
Season 1 - Episode 17
After finding a Moon Ring on the sea floor, Zac gives it to Evie. Now, the mermaids must get it back.
46 votes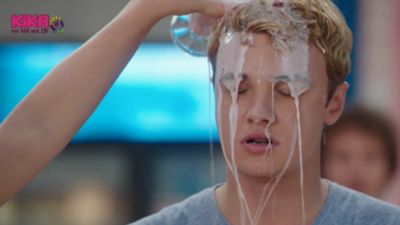 #22 - Truce
Season 1 - Episode 16
Cam gets a new phone and films Zac swimming.
44 votes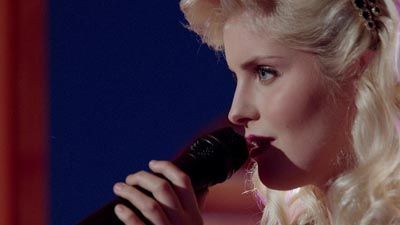 #23 - The Merman Code
Season 2 - Episode 17
When Erik dives down and touches one of the rock outcrops on Mako reef, he's transported into a sphere of endless water with no way out.
22 votes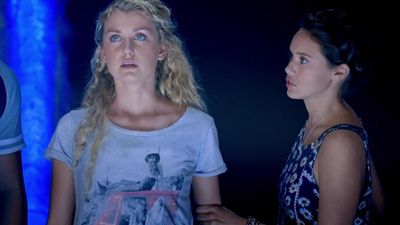 #24 - Awakening
Season 2 - Episode 7
With the full moon approaching, Zac's plan to avoid Mako Island is dealt a blow when his father insists they go on their annual camping trip.
34 votes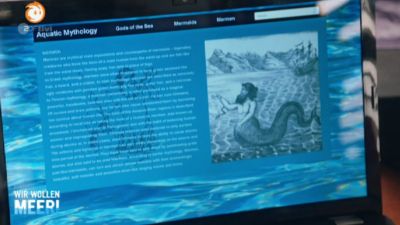 #25 - Getting Legs
Season 1 - Episode 2
83 votes