The BEST Episodes of Magnifica 70
Every episode ever - ranked by fan votes!
Last Updated: Oct 13, 2021
A man bored with his reality, works in the São Paulo government censorship department, is married to Isabel, but falls in love with Dora Dumar, an actress of the films he has the obligation to censor.
Watch Now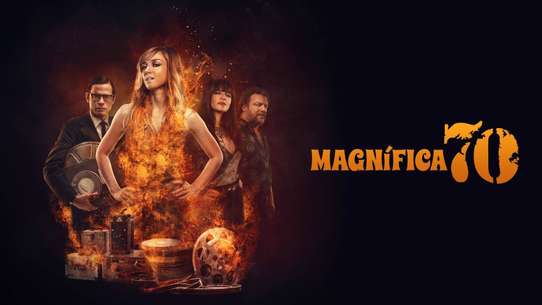 #1 - The End
Season 3 - Episode 10 - Aired Dec 16, 2018
The Mouth of Hell premieres. The cast, team, extras and guests take part in the great event. A script that brings together art and politics, personal interest and unexpected alliances could change the direction of the country during its darkest years. Magnífica's finest production is about to take place.
5 votes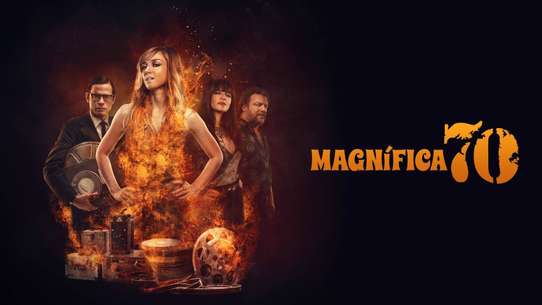 #2 - Last Minutes
Season 2 - Episode 10 - Aired Dec 4, 2016
6 votes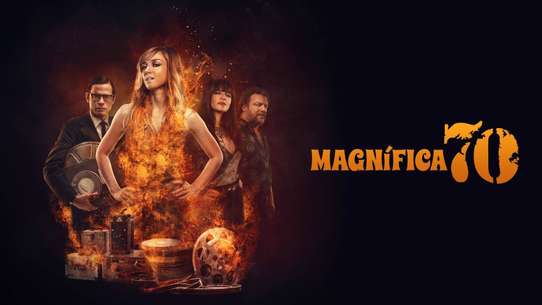 #3 - Everybody Against One
Season 3 - Episode 6 - Aired Nov 18, 2018
The team does not agree with the shape the film directed by Vicente is taking. Isabel tells everyone Vicente is planning an assassination. Dora tells Aurélio that his son, Santos, is dead and asks him to help The Magníficos. Dario tells Dora the film of the orgy is in Hélio Pontes' safe. Commander Zero and Flint take an extremely dangerous action and Vicente is kidnapped by Aurélio.
5 votes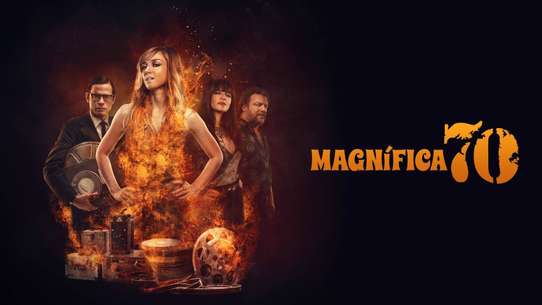 #4 - Remorse
Season 3 - Episode 7 - Aired Nov 25, 2018
By suggestion of a therapist, the Magníficos decide to recreate Vincente's past by means of a movie. Between his fantasies, inventions and hallucinations mixing past and present, the filmmaker sees his life in the film. He begins with his mother's death and relives images of childhood, violence and sex. At the end of his trance, Vicente is no longer the same.
5 votes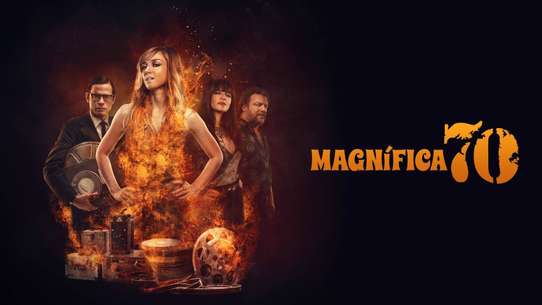 #5 - The Next Day
Season 3 - Episode 8 - Aired Dec 2, 2018
Vicente is perplexed to discover he has been a supporter of the dictatorship for some time. Manolo forces Vicente to maintain the totalitarian tone of the film, but they find a way of avoiding disaster in the editing. Isabel and the militants suffer a severe blow. After recovering the movie of the orgy from Hélio Pontes' safe, Dora makes a pact with Manolo to kill him. Vicente finds his back against the wall in a meeting with President Geisel's Chief of Staff Minister.
5 votes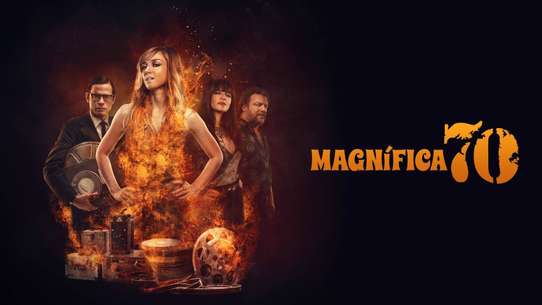 #6 - The Club From Hell
Season 3 - Episode 9 - Aired Dec 9, 2018
Accused of masterminding a secret operation, Vicente is tortured and gives away the plan to bomb the cinema to the Chief of Staff. He tells Manolo and Dora he has entered into an agreement with the Minister. At Othon's home, he finally learns the sordid details of the Hell Club and its perversities, including the horrors of war, and the fate of General Soto and Angela. The mother superior reveals Othon's personal secrets to Dora.
5 votes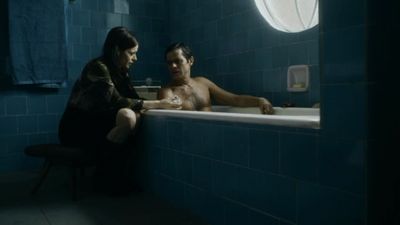 #7 - The Magnificent
Season 1 - Episode 13 - Aired Aug 16, 2015
The general gets a nasty surprise at his birthday party when the fake film is screened. One by one, the backers pull out of Magnifica Films. Must Vicente, Dora and Manolo go their separate ways?
11 votes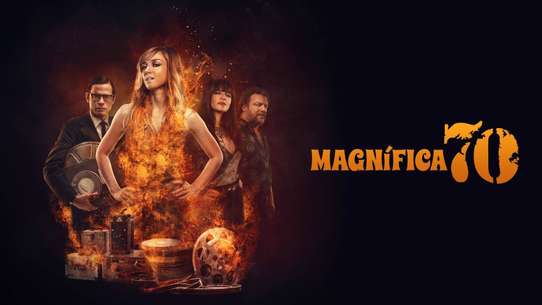 #8 - The Hit
Season 2 - Episode 9 - Aired Nov 27, 2016
5 votes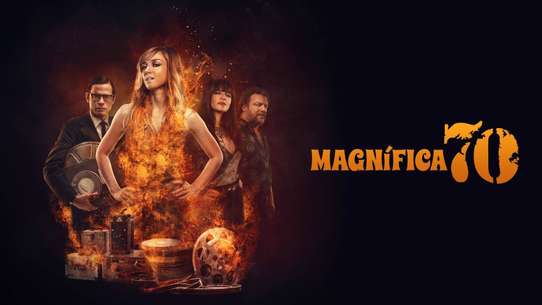 #9 - The Chaos
Season 3 - Episode 1 - Aired Oct 14, 2018
Manolo sets fire to Magnífica and runs away. Everyone thinks Dora and Santos have been killed. But the actress is still alive and is forced to make a porno film. Vincente escapes from the clinic and takes over as Head of Censorship in São Paulo. Isabel joins the communists and starts an armed feminist movement. Manolo takes off and meets an aspiring young actress in a difficult situation.
6 votes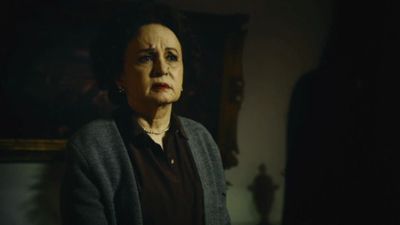 #10 - Original Score
Season 1 - Episode 9 - Aired Jul 19, 2015
Isabel unburdens herself to her mother and hears the truth about her sister Angela. Larsen orders Manolo to doctor the accounts because he is planning to steal from the backers and close the company.
7 votes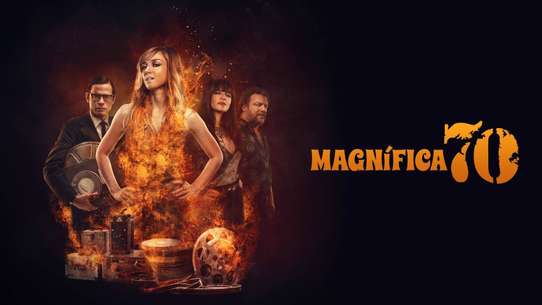 #12 - Vicente's Plan
Season 2 - Episode 2 - Aired Oct 9, 2016
Vicente talks to a ghost; Isabel is threatened by an Army chaplain; Dora tells the Magníficos about a pertinent investigation.
5 votes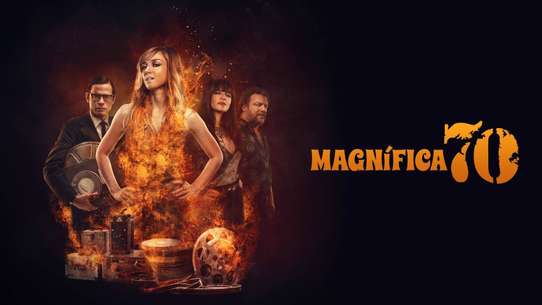 #13 - Devils of the Night
Season 2 - Episode 5 - Aired Oct 30, 2016
5 votes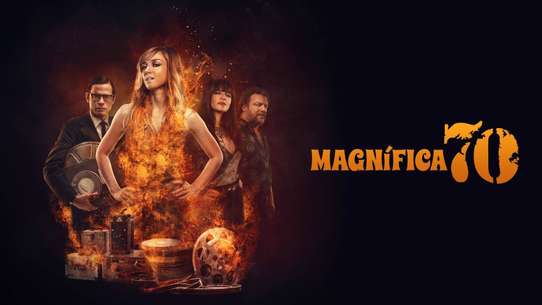 #14 - The Judgment
Season 2 - Episode 6 - Aired Nov 6, 2016
5 votes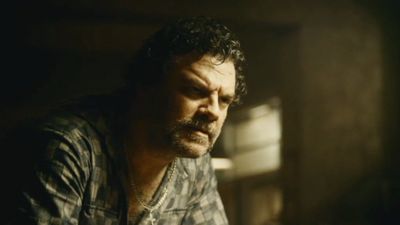 #16 - Profit Sharing
Season 1 - Episode 12 - Aired Aug 9, 2015
Manolo, Dora and the backers turn on Larsen and demand that he hand over Magnifica to them, but Larsen is armed and a fight ensues. Isabel considers switching her father's heart pills for vitamins.
9 votes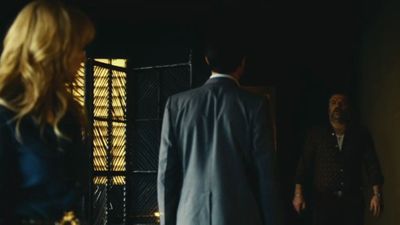 #17 - Censorship
Season 1 - Episode 10 - Aired Jul 26, 2015
Manolo informs Dora about Larsen's devious plans. Vicente wants to ban the film in order to prevent the robbery and save Dora's life. Isabel tells her father she wants nothing more to do with him.
9 votes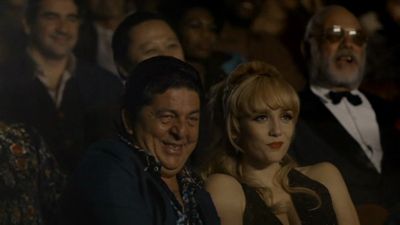 #18 - Premiere
Season 1 - Episode 11 - Aired Aug 2, 2015
Isabel tells Vicente that her father was abusing Angela, and her mother finds a roll of film in the general's safe. Dora and Manolo decide to fight for Magnifica. The film is launched at a big party.
9 votes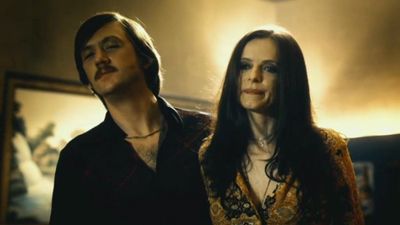 #19 - Editing
Season 1 - Episode 8 - Aired Jul 12, 2015
Isabel turns to fellow patient Carlos but he chooses to reject her. When Larsen tells Manolo what his hatchet man has found out about Vicente, Manolo confronts Dora, but there's an unexpected outcome.
8 votes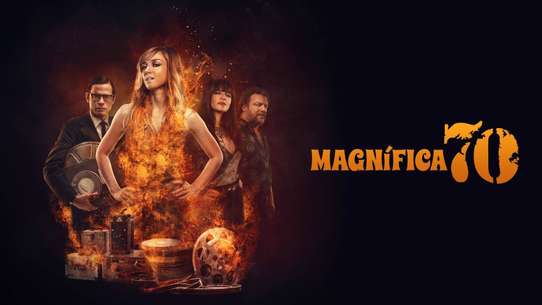 #21 - The Devil Walks with Dora
Season 2 - Episode 3 - Aired Oct 16, 2016
Vicente makes an admission to Inspector Santos; Santos suspects that Manolo is the murderer he's been looking for.
5 votes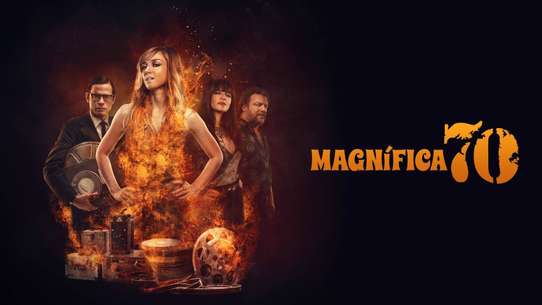 #22 - Champion Of The Brazilian Family
Season 2 - Episode 4 - Aired Oct 23, 2016
5 votes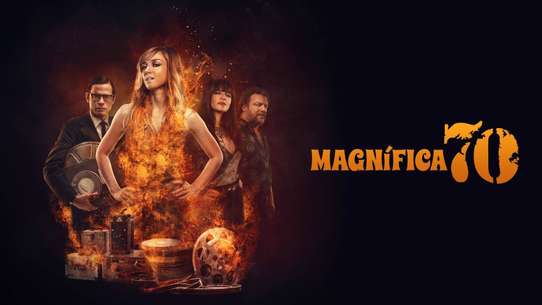 #23 - The Festival, the Priest and the Sheriff
Season 2 - Episode 8 - Aired Nov 20, 2016
5 votes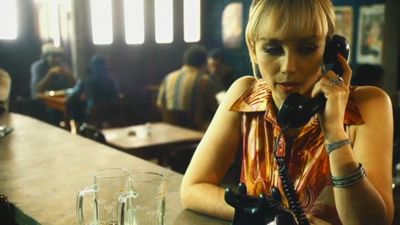 #24 - Screenplay
Season 1 - Episode 2 - Aired May 31, 2015
Dora and her brother Dario's first attempt to rob the production company fails. Vicente tells Manolo about his idea for a new film, based on the occasion when he rejected his sister-in-law's advances.
17 votes
Writers: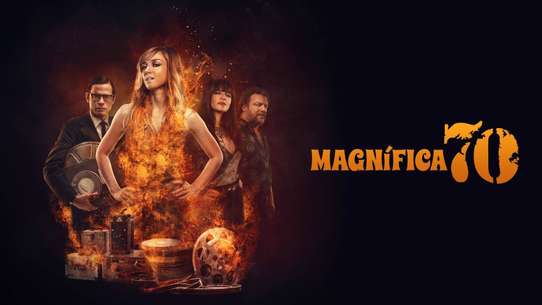 #25 - We're Going To Change Brazil
Season 3 - Episode 3 - Aired Oct 28, 2018
6 votes