The Best Episodes of Luck
Last Updated: Nov 19, 2018
From director-filmmaker team David Milch and Michael Mann, HBO presents a drama set in the world of horse racing. The series focuses on lives of owners, jockeys, trainers and gamblers who are all tied to the same horse track.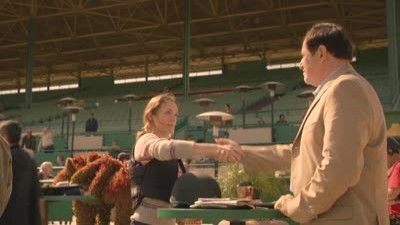 #1 - Ace and Claire Tour a Horse Farm
Season 1 - Episode 7
Ace has a relaxing visit to the prison-outreach retirement farm for horses, but Nathan Israel has a rougher time trying to persuade Ace's new partners of his boss' sincerity. Meanwhile, Walter discusses Gettin' Up Morning's ownership with a lawyer and decides on his next rider; Jerry teams up with a card dealer to play their way into a poker tournament; Lonnie makes a solo claim on another horse; and Rosie asks Joey for representation.
Watch on Amazon
Buy on iTunes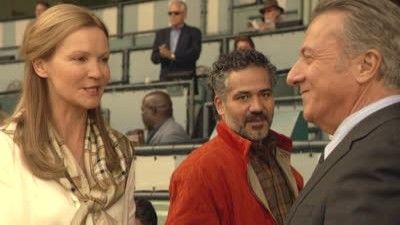 #2 - Ace Forces Escalante to Swap Jockeys
Season 1 - Episode 5
Ace takes the reins when Escalante surprises Gus with his decision to race Pint of Plain with an inexperienced jockey in the horse's debut. Meanwhile, Marcus delves into the meaning of his friendship with Jerry; and Claire accompanies Ace to the track after accepting his very generous donation.
Watch on Amazon
Buy on iTunes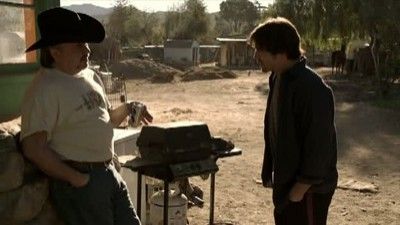 #3 - Ace Meets with a Talented Whiz Kid
Season 1 - Episode 3
Jerry pursues a deal to buy the horse that Renzo lost to Mulligan while also talking to Escalante about training it. Meanwhile, Walter mulls a change in jockeys after Gettin' Up Morning's first race ends badly; and Ace gives a young whiz kid the opportunity of a lifetime.
Buy on iTunes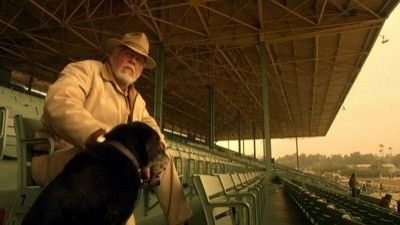 #4 - Ace Meets with a Colleague
Season 1 - Episode 4
Ace meets with Claire about a charitable endeavor for prisoners, and discusses his new venture with an old partner. Meanwhile, Jerry's gambling nemesis lures him into a dangerous game that may require an intervention by his racetrack buddies; and Walter turns to Rosie to be his new jockey.
Buy on iTunes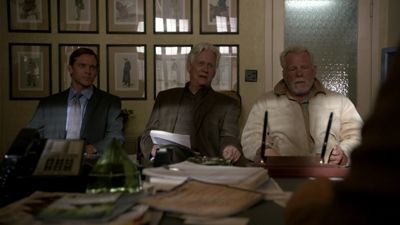 #5 - Ace Counters Smythe's Move with His Own
Season 1 - Episode 8
Ace reacts decisively to a new wrinkle in the racetrack deal, but it's probably not a move that Smythe will take lying down. Meanwhile, Walter tries to concentrate on the historic Western Derby, in which his horse will go head-to-head with Gus'; Rosie's good news isn't so great for Leon; and Jo is injured in a stable accident.
Writers:
John R. Perotta

,
Jay Hovdey
Buy on iTunes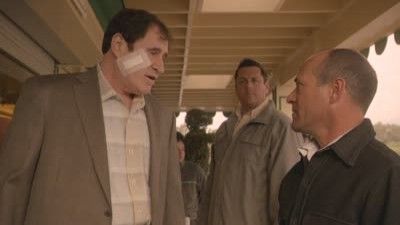 #6 - Ace Pitches a Deal
Season 1 - Episode 6
Ace meets with a track owner and his parole officer, but sends Nathan Israel to discuss business with his fellow investors, who scheme to stay one step ahead of their new partner. Meanwhile, an earthquake has a curious effect on Joey's state of mind; and Leon and Rosie find their racing skills questioned by higher authorities.
Watch on Amazon
Buy on iTunes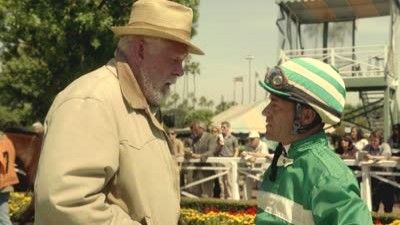 #7 - Two Prized Colts Go Head-to-Head
Season 1 - Episode 9
Gus does everything in his power to protect Ace, and later they watch as their star mount races against Walter's prized horse; while worrying about Jo's recovery, Escalante prepares his horses for their races; Renzo's mother comes for a visit.
Watch on Amazon
Buy on iTunes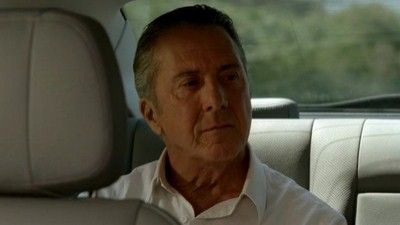 #8 - Pilot
Season 1 - Episode 1
Released from prison after three years, "Ace" Bernstein plots revenge against the colleagues who betrayed him. With his trusted aide/chauffeur Gus Demitriou acting as a front for his race horse investment, Ace seeks to reverse the sagging fortunes of a famous racetrack. Meanwhile, four dissolute gamblers at the race track - Jerry, Marcus, Renzo and Lonnie - pool their meager resources to make a Pick Six bet that could be worth millions. A key to their fortunes is a long-shot horse trained by Turo Escalante, a self-made success story with loads of talent and few scruples, who's also training Gus/Ace's colt. Walter Smith, another more grizzled trainer, sees classic potential in an untested thoroughbred with impressive bloodlines.
Watch on Amazon
Buy on iTunes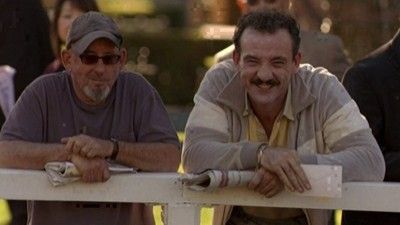 #9 - Ace Meets with a Potential Investor
Season 1 - Episode 2
Ace meets with his parole officer and starts to line up potential investors as a public face for his next big venture. Meanwhile, Renzo stumbles into a risky proposition by making claim on a horse trained by Escalante; Jerry takes a beating at a high-stakes poker table; and Walter finds a seasoned jockey for his prized thoroughbred, much to Rosie's dismay.
Buy on iTunes