The BEST Episodes of Lightfields
Every episode ever - ranked by fan votes!
Last Updated: Sep 29, 2021
Five-part supernatural drama series set in three different eras on a remote farmhouse called Lightfields on the Suffolk coast.
Watch Now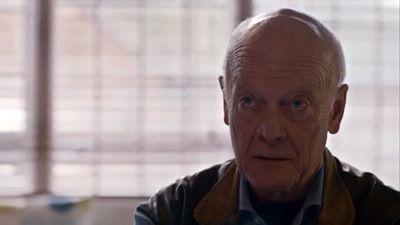 #1 - Episode 5
Season 1 - Episode 5 - Aired Mar 27, 2013
In 1944, the family prepare to leave Lightfields for good. In 1975 and 2012, the truth is finally told.
53 votes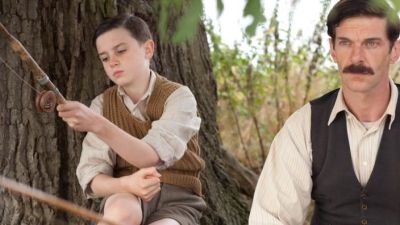 #2 - Episode 4
Season 1 - Episode 4 - Aired Mar 20, 2013
In 1944, Albert's grief gets the better of him. In 1975, Vivien fears she had something to do with Lucy's death. In 2012, the family are unsettled by the custody battle and Pip is forced to reveal his secret
53 votes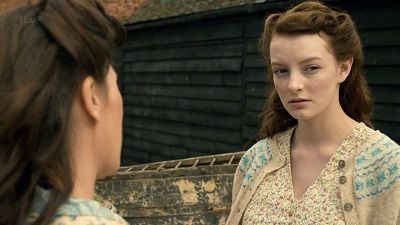 #3 - Episode 2
Season 1 - Episode 2 - Aired Mar 6, 2013
1944 – As the family and local community struggle to come to terms with Lucy's death Eve believes it wasn't just a tragic accident. She knows Lucy must have been meeting someone at the hay barn and having established it wasn't Harry she knows who it must have been. Motivated by this niggling suspicion Eve searches in the smoldering wreckage of the barn and finds Dwight's petrol lighter. With this proof she confronts Dwight but outsmarted by him she is left once again with nothing but her own suspicion. 1975 – Clare remains worried about Vivien and is relieved when her dad arrives for the weekend. He believes Vivien is on the verge of a breakdown, something that has happened before, and wants her to go home and get treatment. But Clare wants her mother to be given a chance to work things out her way so he returns to London alone. A discovery that Vivien visited Lightfields as a girl unsettles her. Her memory remains just out of reach but as information drips in and the ghostly presence becomes more prevalent she starts to fear that her memory holds a terrible secret. 2012 – A terrifying moment when Luke goes missing and is found sitting by a grave in the churchyard makes Pip realise that the ghost is communicating with his great grandson. The grave belonged to Lucy Felwood and it is getting harder and harder for Pip to keep up his pretense that she never existed. They are then distracted when Paul turns up with shocking news; he is going to fight for custody of Luke. Barry and Lorna have looked after Luke since he was a baby and the thought of losing him now is unimaginable.
57 votes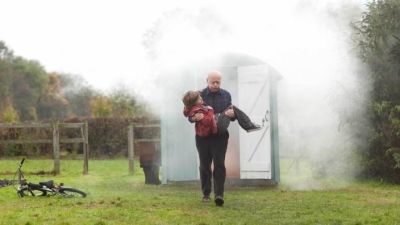 #4 - Episode 3
Season 1 - Episode 3 - Aired Mar 13, 2013
In 1944, Harry makes a discovery that makes him see Eve in a shocking new light. In 1975, Vivien receives unsettling messages in the night. In 2012, Pip is increasingly concerned that Lucy is going to harm Luke.
54 votes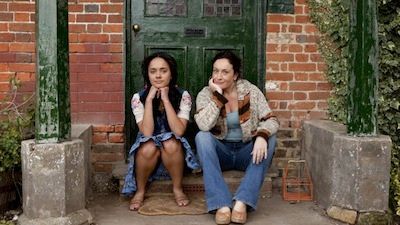 #5 - Episode 1
Season 1 - Episode 1 - Aired Feb 27, 2013
1944 – The harvest is looming and the Felwood family are hard at work on the farm when 19 year-old Eve arrives. She has been evacuated from London and wants to help out and do her bit for the war effort. A friendship blossoms between Lucy Felwood and Eve but this is put in jeopardy when Dwight, a dashing American airman, comes into their lives. It is Eve who meets him first but then a chance meeting between him and Lucy triggers lies and deceptions between the two girls. Then, one fateful night, the hay barn catches fire. The fire rages and it is too late when they realise that there is someone in the barn. 1975 – Lightfields has stood empty for many years when Vivien and her teenage daughter Clare arrive from London to stay for the summer. Vivien stayed in the area when she was evacuated there during the war but struggles to remember anything about that time. As they settle into their holiday Vivien's distant behaviour starts to concern her daughter. Unbeknown to Clare something has started to stir in Vivien's memory since their arrival at the farm, something unsettling. But that is not all; their arrival has triggered something else, something has woken in the house. The two women are not alone. 2012 – A new generation of Felwoods have recently bought Lightfields. Barry and Lorna live there with their grandson, Luke, and Barry's elderly and infirm father, Pip, has just moved in. Pip lived at Lightfields when he was a boy and this is the first time he has returned. He is disturbed to be back after all these years and won't talk about his childhood on the farm. Pip knows his return has awakened something in the house but he refuses to acknowledge it. What he doesn't know is that there is someone else who is only too willing to see and communicate with this ghostly presence; his great grandson Luke.
125 votes