The BEST Episodes of Legends of the Hidden Temple
Every episode ever - ranked by fan votes!
Last Updated: Nov 22, 2020
Legends of the Hidden Temple is an action-adventure game show for children. The show centers around a Temple that is filled with lost treasures protected by mysterious Mayan Temple Guards. Kirk Fogg hosts and serves as the teams' guide. Six teams of two children (one boy and one girl) compete to retrieve one of the historical artifacts in the Temple by performing physical stunts and answering questions based on history, mythology, and geography. After three elimination rounds, only one team remains, who then earns the right to go through the Temple to retrieve the artifact within three minutes and win a grand prize.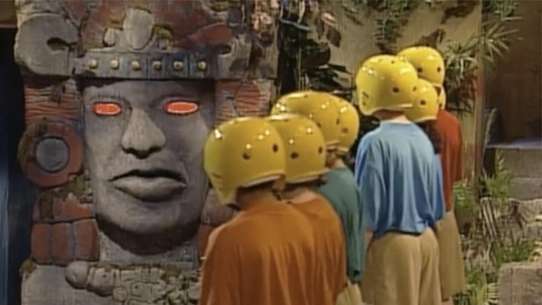 #1 - The Dried Apple Half of William Tell
Season 3 - Episode 21 - Aired Aug 15, 1995
1 votes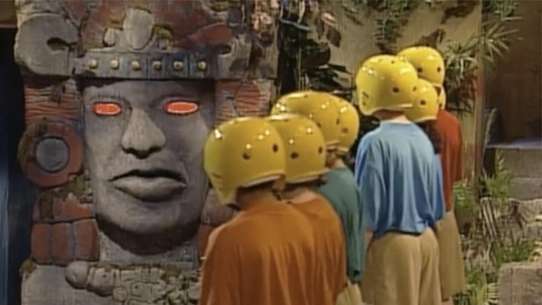 #2 - The Golden Spider Web of Robert the Bruce
Season 3 - Episode 16 - Aired Aug 2, 1995
1 votes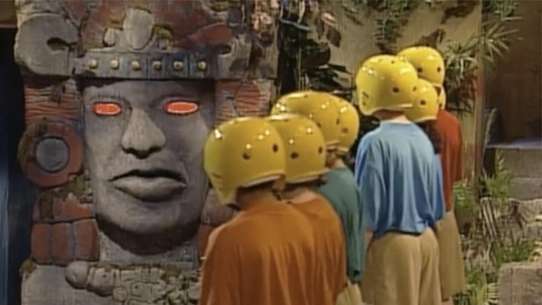 #3 - The Moccasins of Geronimo
Season 1 - Episode 9 - Aired Oct 16, 1993
1 votes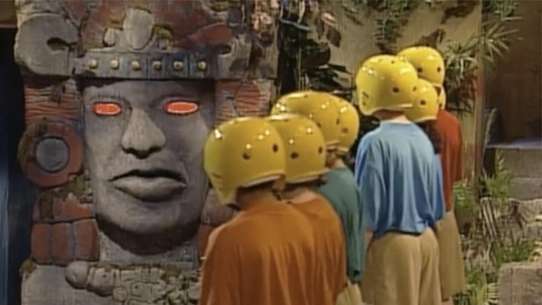 #4 - The Stone Marker of Leif Erikson
Season 1 - Episode 13 - Aired Oct 30, 1993
1 votes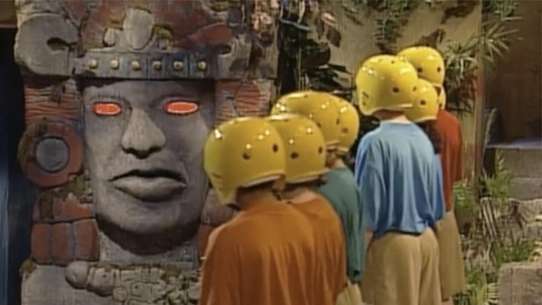 #5 - The Lost Love Letter of Captain John Smith
Season 2 - Episode 25 - Aired Sep 6, 1994
1 votes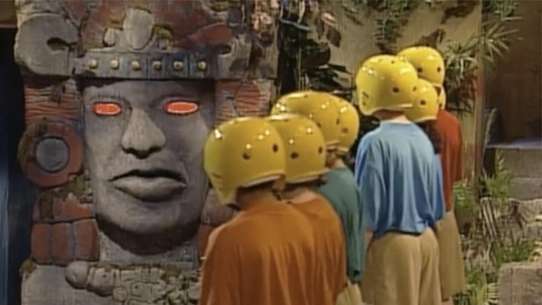 #6 - The Secret Map of the Bandit Queen
Season 3 - Episode 24 - Aired Sep 4, 1995
1 votes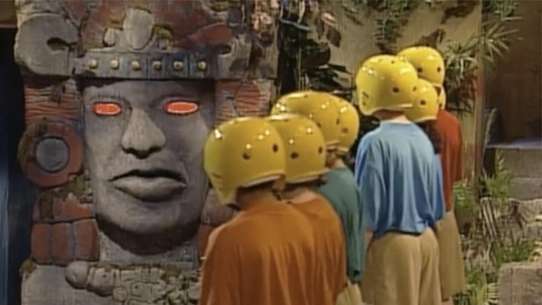 #7 - The Thornwood Gavel of Judge Roy Bean
Season 3 - Episode 25 - Aired Sep 12, 1995
1 votes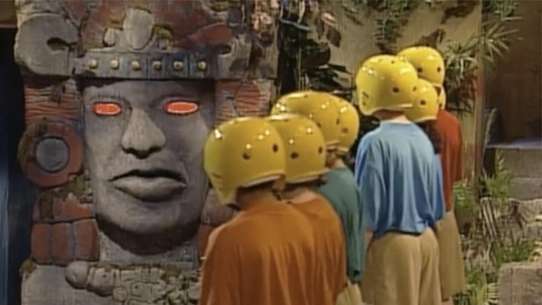 #8 - The Snake Bracelet of Cleopatra
Season 1 - Episode 38 - Aired Jan 23, 1994
1 votes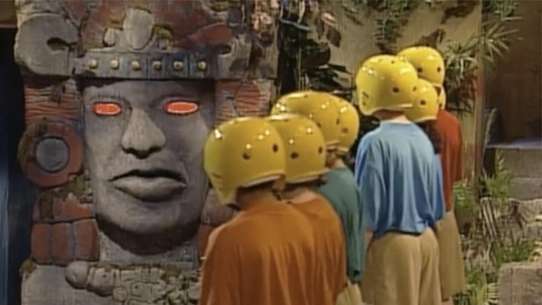 #9 - The Treasure of Anne Bonny
Season 1 - Episode 8 - Aired Oct 10, 1993
1 votes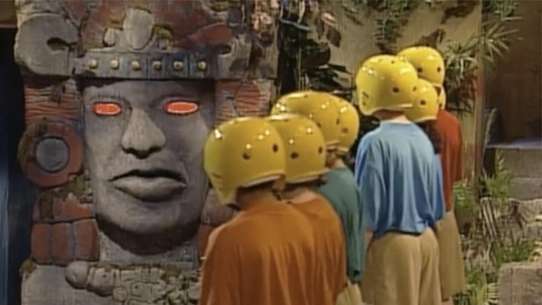 #10 - The Snakeskin Boots of Billy the Kid
Season 2 - Episode 1 - Aired Jun 6, 1994
4 votes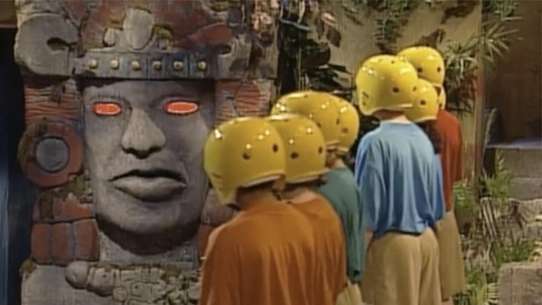 #11 - The Golden Cricket Cage of Khan
Season 1 - Episode 32 - Aired Jan 2, 1994
1 votes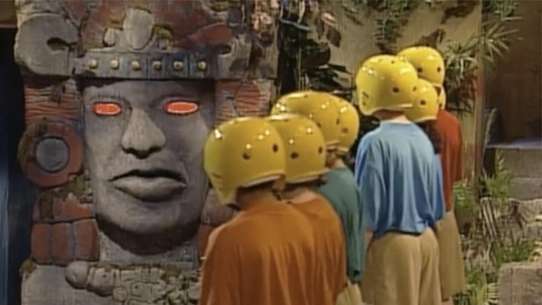 #12 - The Diary of Dr. Livingston
Season 2 - Episode 16 - Aired Jul 27, 1994
1 votes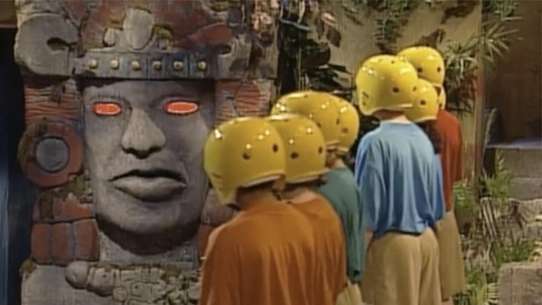 #13 - The Bonnet of Dolley Madison
Season 2 - Episode 11 - Aired Jul 11, 1994
1 votes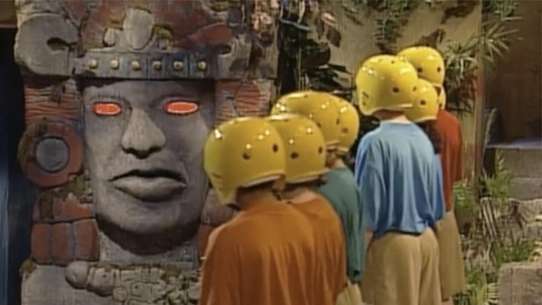 #14 - The Lion-Headed Bracelet of Chandragupta
Season 3 - Episode 40 - Aired Nov 24, 1995
1 votes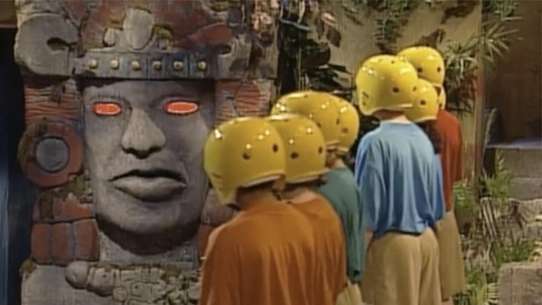 #15 - The Lucky Pig of Amelia Earhart
Season 1 - Episode 6 - Aired Oct 3, 1993
4 votes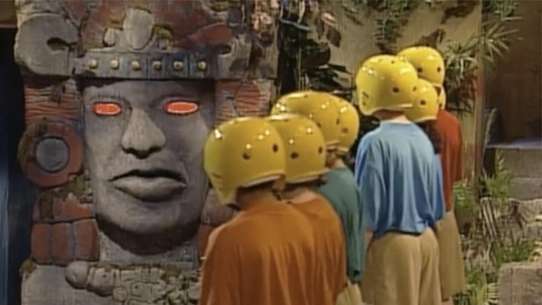 #16 - The Discarded Seal of Ivan the Terrible
Season 3 - Episode 5 - Aired Jun 29, 1995
2 votes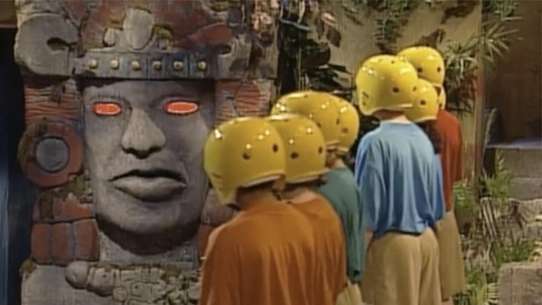 #17 - The Plumed Headdress of Cosa Rara
Season 2 - Episode 10 - Aired Jul 7, 1994
1 votes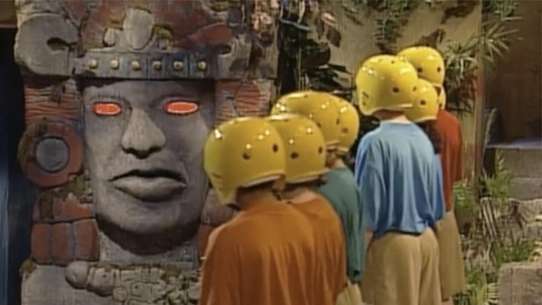 #18 - The Golden Pepperoni of Catherine de' Medici
Season 2 - Episode 8 - Aired Jun 30, 1994
3 votes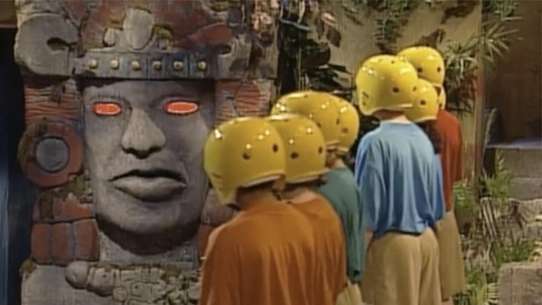 #19 - The Silver Cannonball of Grandy Nanny
Season 2 - Episode 21 - Aired Aug 9, 1994
1 votes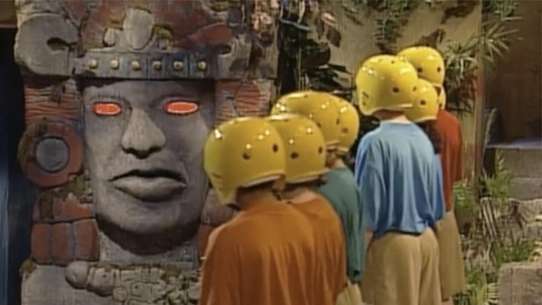 #20 - The Ruby Earring of bin-Zibab
Season 3 - Episode 30 - Aired Oct 10, 1995
1 votes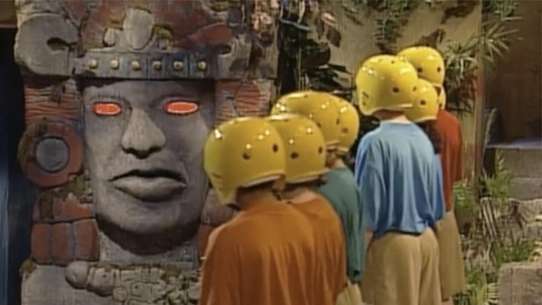 #21 - The War Fan of the 47 Ronin
Season 3 - Episode 9 - Aired Jul 11, 1995
2 votes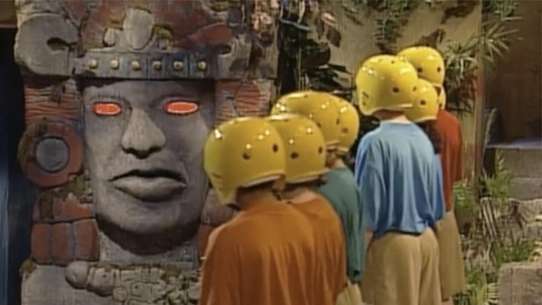 #22 - The Trojan Horseshoe
Season 1 - Episode 4 - Aired Sep 26, 1993
9 votes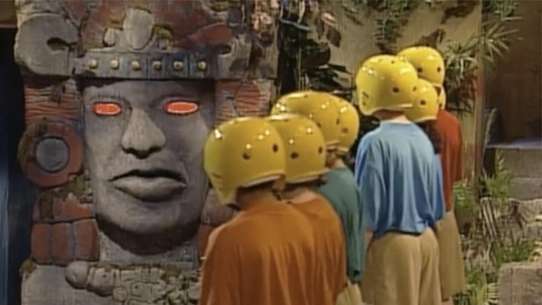 #23 - The Comet-Embroidered Battle Flag of William the Conquerer
Season 3 - Episode 3 - Aired Jun 21, 1995
4 votes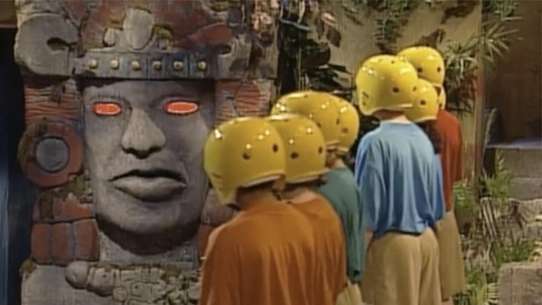 #24 - The Applewood Amulet of Emiliano Zapata
Season 2 - Episode 7 - Aired Jun 28, 1994
3 votes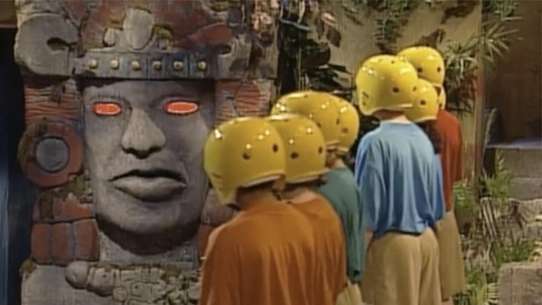 #25 - The Mask of Shaka Zulu
Season 1 - Episode 7 - Aired Oct 9, 1993
7 votes