The BEST Episodes of Kimagure Orange Road
Every episode ever - ranked by fan votes!
Fifteen year old Kyosuke Kasuga moves to a new city and becomes enamoured by one Madoka Ayukawa, whom often treats him coldly even though she seemed friendly the first time they met, when he caught her red straw hat on the stairs. Kyosuke also must try to avoid breaking the heart of the slightly childish Hikaru Hiyama, whom fell in love with him after she saw him make an impossible shot with a basketball and whom likes to shower him with affection. Also, just to make things interesting, Kyosuke, his sisters, his grandfather, and his cousins all have various powers (teleportation, psychokinesis, hypnosis, time travel, personality transferrence) which Kyosuke desperately tries to keep a secret, though some of the other family members have no such qualms against using their powers in public.
Watch Now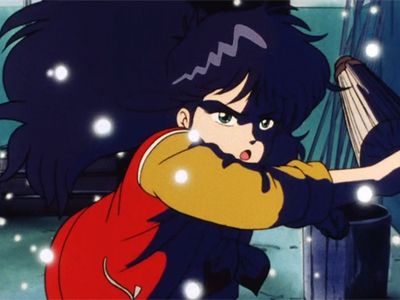 #1 - Heroic Orange Legend - Madoka's Duel in the Blizzard
Season 1 - Episode 37 - Aired Dec 14, 1987
Madoka's past comes back to haunt her when she helps out an old friend, and ends up in a duel with a gang leader!
4 votes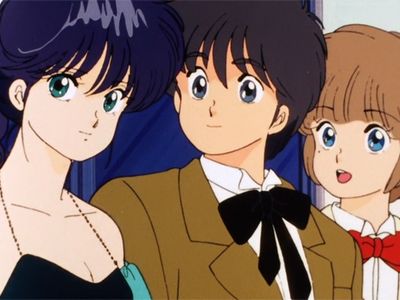 #2 - Kyosuke Timetrips! The Third Christmas
Season 1 - Episode 38 - Aired Dec 21, 1987
Kyosuke's unreliable time traveling ability gets put to the test as he repeats a day several times, each time trying to make things better...
3 votes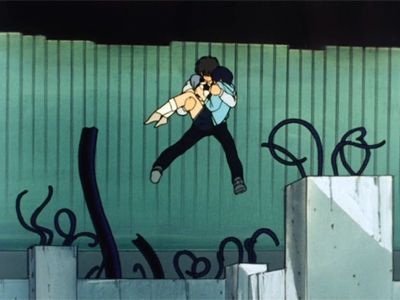 #3 - A Presentiment of Farewells - Find Madoka's First Love
Season 1 - Episode 47 - Aired Feb 29, 1988
When Madoka tells Kyosuke about an old promise; that she'd vowed 6 years ago to meet someone again on this very day, Kyosuke travels back in time to find out who her "first love" was.
5 votes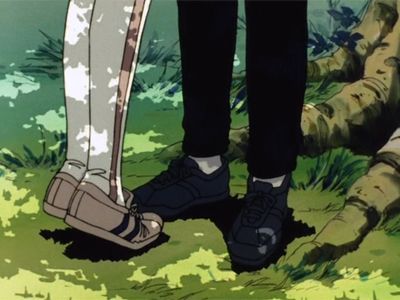 #4 - I Found Love! and Da Capo
Season 1 - Episode 48 - Aired Mar 7, 1988
Madoka's father has fallen ill, and she must leave Japan to visit him. Unable to find Kyosuke in order to say good-bye, Kyosuke's grandfather "helpfully" sends her back in time 6 years to where Kyosuke is now and was then!
4 votes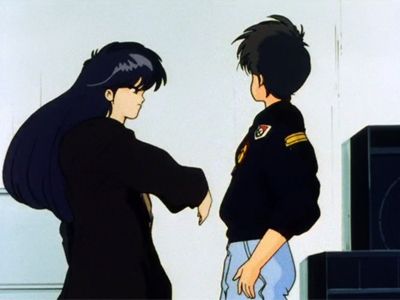 #5 - Heartbroken Hikaru - Follow Her to the Winter Beach
Season 1 - Episode 43 - Aired Feb 1, 1988
Hikaru is crushed to learn that Kyosuke and Yukari spent the night together. Of course, they didn't actually do anything wrong, but...
3 votes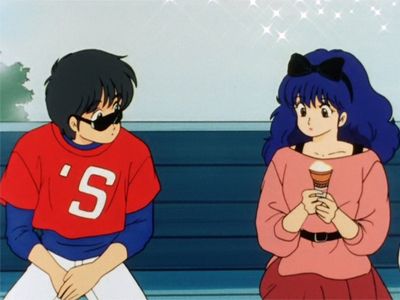 #6 - Dangerous Decision! Manami-chan's Big Adventure!
Season 1 - Episode 28 - Aired Oct 12, 1987
Manami changes her image with a glamorous makeover; only to get in trouble with some bad girls. Kyosuke, in heroic disguise, tries to rescue the damsel in distress -- and neither knows who the other is!
3 votes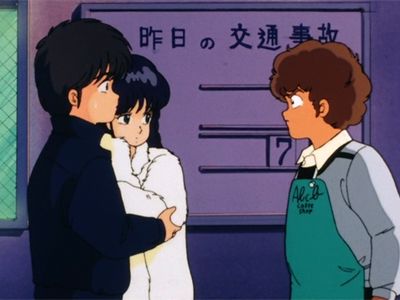 #7 - Hypnotizing Madoka - Kyosuke's Dangerous New Year
Season 1 - Episode 39 - Aired Jan 4, 1988
When Kyosuke tries to hypnotize Madoka as a joke, he ends up actually doing it. Now Madoka will do anything he wants... anything at all!
3 votes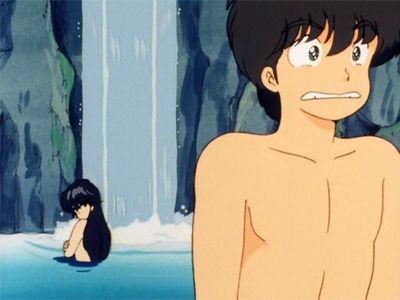 #8 - The Couple's Experience - Forbidden Island of Love!
Season 1 - Episode 19 - Aired Aug 10, 1987
Stranded on a deserted island, Kyosuke finds himself alone in paradise with Madoka!
4 votes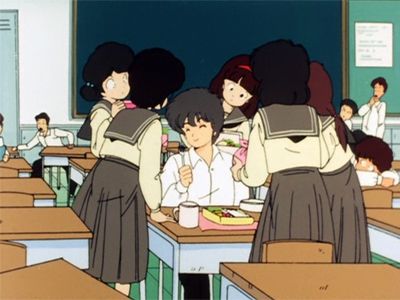 #9 - Risky Self-Hypnosis! Kyosuke Changed!
Season 1 - Episode 25 - Aired Sep 21, 1987
After being picked on by his family for being so indecisive, Kyosuke accidentally hypnotizes himself and becomes a confident ladies man. How will he fare with Madoka, however?
3 votes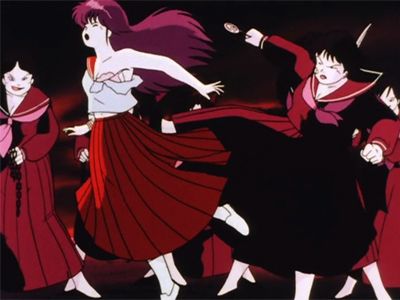 #10 - Marked Woman Madoka! Kyosuke, Proving He's a Man!
Season 1 - Episode 27 - Aired Oct 5, 1987
Kyosuke tries to protect Madoka from a gang of tough girls, but it is Hikaru that winds up in their cross hairs!
3 votes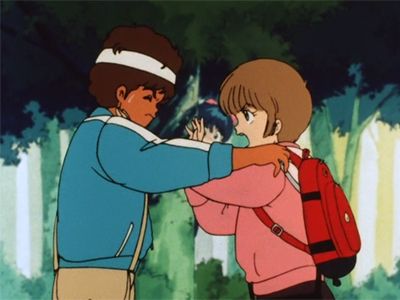 #11 - Strange Madoka! The Mushroom of 120% Truth!
Season 1 - Episode 33 - Aired Nov 16, 1987
While out on a hiking trip, the gang discovers the legendary "Mushrooms of Truth". One bite, and you'll confess your innermost secrets...
3 votes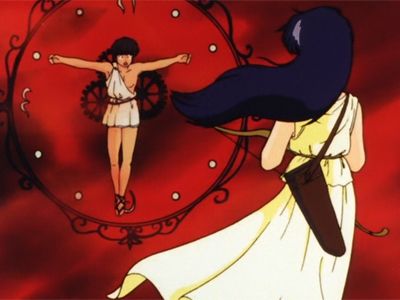 #12 - Immobilized Madoka - Kyosuke's Mysterious Watch
Season 1 - Episode 41 - Aired Jan 18, 1988
Kyosuke's grandfather hands him a pocket watch that allows him to actually stop time - for normal human beings! But using it too much is so very tempting...
3 votes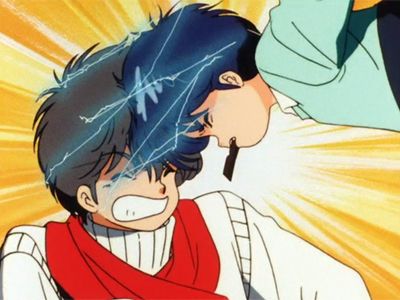 #13 - The Taste of Love? Kyosuke's Valentine from HELL!!
Season 1 - Episode 44 - Aired Feb 8, 1988
Kazuya ambushes Kyosuke and switches bodies with him, so that Kyosuke will have to go to the dentist in his place. The sweet-toothed Kazyua, in Kyosuke's body, is out to get all the Valentine's Day chocolate he can!
3 votes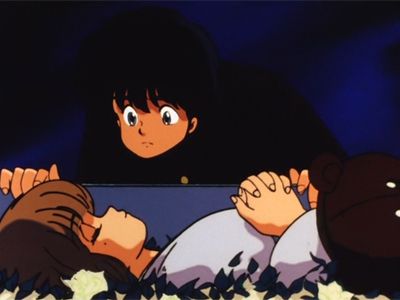 #14 - Goodbye Hikaru - And Then There Were None
Season 1 - Episode 45 - Aired Feb 15, 1988
Kyosuke wishes that Hikaru would get sick so he could spend more time with Madoka. He gets his wish and then some... Hikaru's dead!
3 votes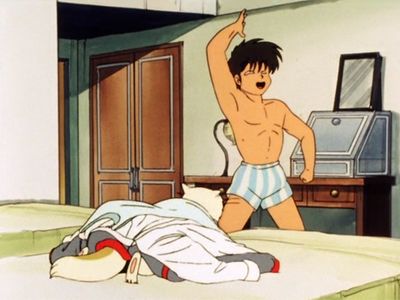 #15 - One Snow-White Night - Two Alone in a Gondola
Season 1 - Episode 46 - Aired Feb 22, 1988
Trapped in a gondola, and with his powers exhausted; Kyosuke must try to keep himself and Madoka from freezing to death!
3 votes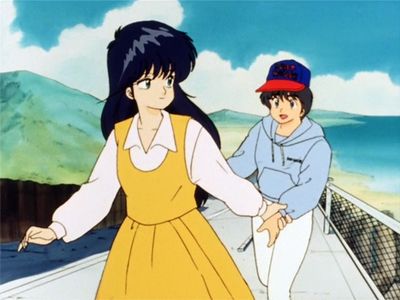 #16 - Your Smile! Shutter Chance at the Beach
Season 1 - Episode 8 - Aired May 25, 1987
Hikaru is "discovered" by a photographer and gets a modeling job, but the trip to the beach to keep an eye on her has happy consequences for Kyosuke and Madoka.
5 votes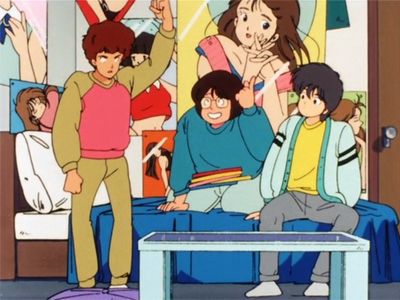 #17 - Madoka's Private Life - A Spark-Colored Kiss!
Season 1 - Episode 7 - Aired May 18, 1987
Kyosuke gets concerned when it seems that Madoka is considerabley more "experienced" than he is.
6 votes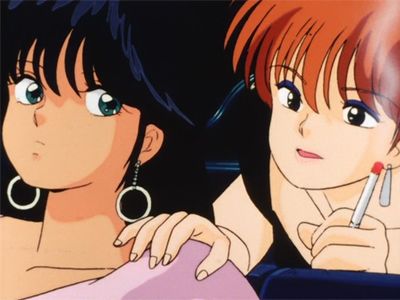 #18 - Well, Do You Believe it or Not? Madoka Saw a UFO
Season 1 - Episode 16 - Aired Jul 20, 1987
Kyosuke and Madoka see a UFO, but Kyosukes's reluctance to confirm her story lands him in the doghouse!
4 votes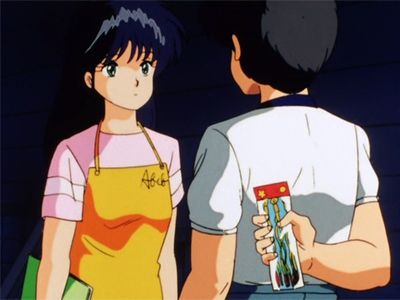 #19 - The Summer Temptation - A Double Date Out Of the Blue
Season 1 - Episode 17 - Aired Jul 27, 1987
Durnng the summer break, Kyosuke makes two dates and finds himself frantically teleporting between Hikaru at the pool and Madoka at the library.
4 votes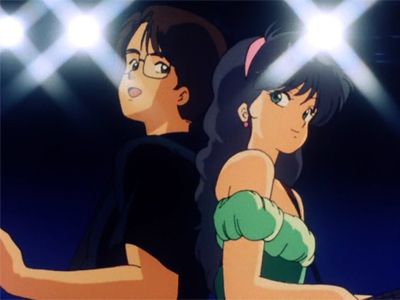 #20 - An Adult Relationship? Madoka Secretly Returns Home in the Morning!
Season 1 - Episode 22 - Aired Aug 31, 1987
When Madoka suddenly vanishes, Kyosuke becomes concerned. He becomes even more concerned when he sees her exiting a nightclub with another man!
4 votes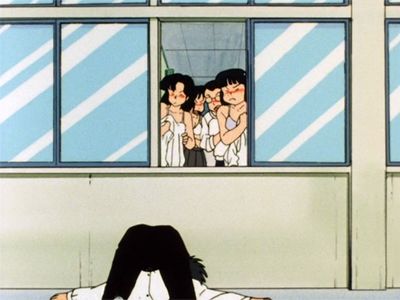 #21 - Don't Cry, Jingoro! The Heat of Young Love!
Season 1 - Episode 29 - Aired Oct 19, 1987
Strange behavior by Jingoro leads to a frenzied quest to find a mate for the poor cat. But what does Jingoro really want?
4 votes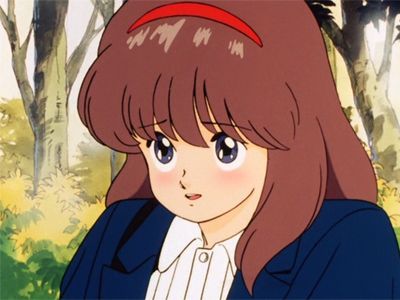 #22 - A Tender Little Story - Kurumi's First Love, Chapter Hell!
Season 1 - Episode 30 - Aired Oct 26, 1987
Kurumi's first crush leads to chaos and confusion when Kyosuke discovers that the object of her desire wants Madoka instead!
4 votes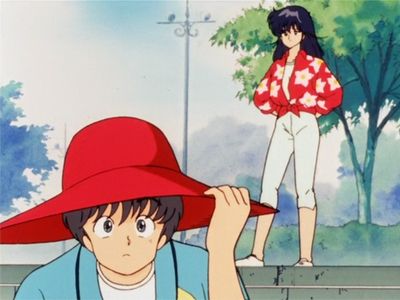 #23 - Transfer Student! Humble First Love!
Season 1 - Episode 1 - Aired Apr 6, 1987
Kasuga Kyosuke moves to a new town and meets two unusual girl; we learn of his family's unusual gifts; and realize that it isn't easy being a cat.
15 votes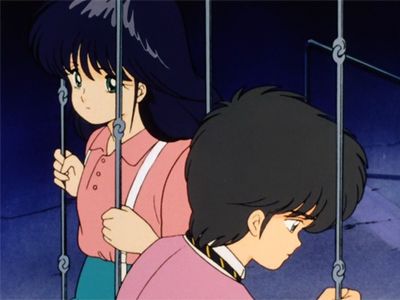 #24 - Study Abroad in America! Goodbye Madoka!
Season 1 - Episode 12 - Aired Jun 22, 1987
Madoka decides to move to America to be closer to her musician parents, sending all her friends into a panic.
5 votes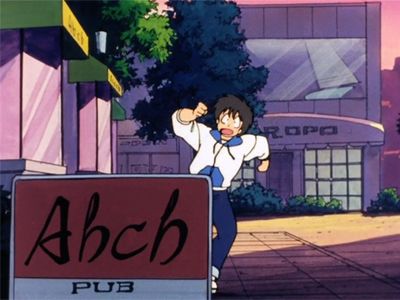 #25 - Two People's Secret - The Part-Time Job
Season 1 - Episode 5 - Aired May 4, 1987
A chance encounter by Hikaru leads Kyosuke to believe that Madoka is having an affair with an older man, and when the truth is revealed, brings them closer.
8 votes