The BEST Episodes of Ke$ha: My Crazy Beautiful Life
Every episode ever - ranked by fan votes!
Last Updated: Nov 8, 2021
The series sheds a completely different light on Ke$ha as she works through all the drama and adventures in both her personal and professional life over the course of two years. Filmed by her journalist brother Lagan Serbert, and filmmaker Steven Greenstreet, it also encompasses the artist as she creates her newest album, Warrior, and travels to various countries.
Watch Now
#1 - Ringing In The New
Season 1 - Episode 6 - Aired May 28, 2013
Ke$ha deals with a scandal as she prepares to head out on a promotional tour.
4 votes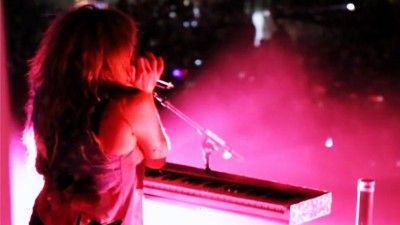 #2 - Taking the Stage
Season 1 - Episode 1 - Aired Apr 23, 2013
Ke$ha's first headlining tour starts out with a lukewarm review from a NY critic. After a tearful goodbye to mom, Ke$ha continues her tour across the US, eventually landing in Los Angeles. But being home is bittersweet when she must face the memories of losing her first love and muse, Harold. Harold still lives in LA, but with a new girlfriend. To further complicate her homecoming, Ke$ha is extremely nervous to play for the hometown fans and wants it to be the best show yet. The show turns out great, but Ke$ha becomes emotional after the show when she finds out that Perez Hilton was at the show. Perez had previously released compromising pictures of Ke$ha on his website that were stolen by a hacker. Ke$ha puts on a strong face, but she is no stranger to bullying. When her tour heads to Europe, she meets a bullied teenage fan from Manchester who tells her that her music inspired him to stay strong. While singing her heart out to all of the adoring fans at the Manchester show, she loses her voice-putting into question whether she will be able to perform at the world renowned Glastonbury Festival.
12 votes
#3 - Supernatural
Season 2 - Episode 1 - Aired Oct 30, 2013
Ke$ha promotes her new album in the Season 2 opener.
5 votes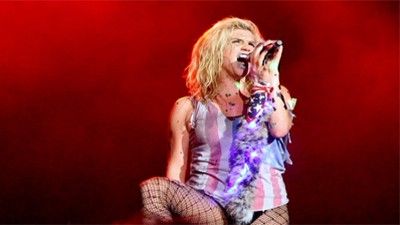 #4 - The End is The Beginning
Season 1 - Episode 4 - Aired May 14, 2013
As the tour comes to a close, Ke$ha plans to go on vacation to find inspiration for her next album, but the plans are put on hold for the biggest show of her career.
7 votes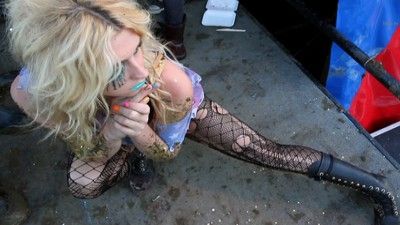 #5 - Animal on the Hunt
Season 1 - Episode 2 - Aired Apr 30, 2013
Despite losing her voice and various other bumps in the road, Ke$ha is determined to achieve her dream and play at Glastonbury.
11 votes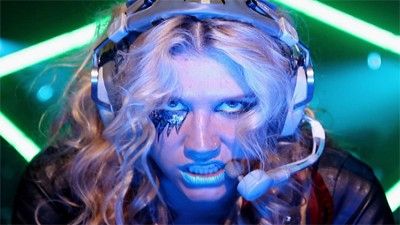 #6 - Haters Gonna Hate
Season 1 - Episode 3 - Aired May 7, 2013
Ke$ha is criticized online after a mistake is made during one of her shows.
10 votes
#7 - Meet the Family
Season 2 - Episode 8 - Aired Dec 18, 2013
Ke$ha invites Bear Man to meet her family, and they decide where the relationship is heading.
4 votes
#8 - Bear Man
Season 2 - Episode 7 - Aired Dec 11, 2013
Ke$ha's younger brother wants to follow in her footsteps; Ke$ha travels to the Alaskan wilderness to see an old flame.
3 votes
#9 - Matchmaker
Season 2 - Episode 5 - Aired Nov 27, 2013
Ke$ha shops for a new car; a matchmaker sets up both Ke$ha and her mother.
4 votes
#10 - Assistant
Season 2 - Episode 2 - Aired Nov 6, 2013
Ke$ha struggles to find a new assistant.
5 votes
#11 - Bahamas
Season 2 - Episode 3 - Aired Nov 13, 2013
Ke$ha and her best friend go on vacation in the Bahamas; a pet psychic tends to a cranky Mr. Peeps.
3 votes
#12 - Proposal
Season 2 - Episode 4 - Aired Nov 20, 2013
Ke$ha helps her cousin's boyfriend plan the ultimate proposal in Las Vegas.
3 votes
#13 - Hoarding
Season 2 - Episode 6 - Aired Dec 4, 2013
Kesha deals with her mom's hoarding habits and meets distant relatives in Hungary
2 votes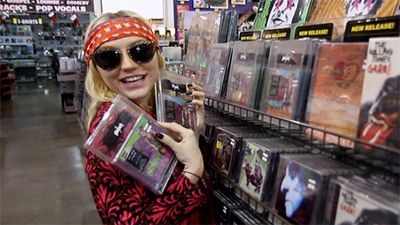 #14 - A Warrior in the Making
Season 1 - Episode 5 - Aired May 21, 2013
Ke$ha is faced with the challenge of making her second album and struggles to find a balance between creating a new sound and staying true to her pop roots.
0 votes