The BEST Episodes of Jeanne the Kamikaze Thief
Every episode ever - ranked by fan votes!
Last Updated: Mar 1, 2021
Maron seems to be a normal, ditsy kinda of school girl when in actuality she is the reincarnation of Joan of Arc. With her angel sidekick Finn, she attempts to seal demons which are hiding in pieces of art and possess weak-hearted people. However with sealing the demons the art disappears leaving the police and her best friend Miyako, the police chief's daughter, to suspect her to be nothing but a common art thief. More strange twists occur when a smooth talking new boy in school moves in next door along with the presence of a new "art thief" Sinbad, who races against Joan to seal demons. Now Maron must race against the police and Sinbad to seal the demons and manage just to make it through school and a strange homelife.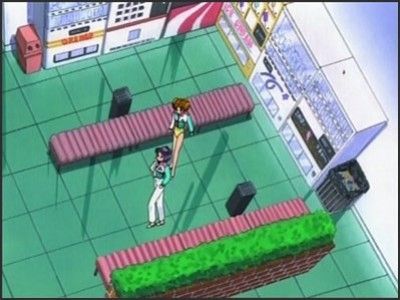 #1 - Sudden Intimacy! Love's Tempestuous Arrival
Season 1 - Episode 17 - Aired Jun 5, 1999
On the way to practice Maron and Miyako notice Chiaki with another girl, which happens to be his fiancee. An arranged marriage by his parents, much to Miyako's dismay. Maron is competing against his fiancee in an upcoming gymnast competition, but Maron had injured her leg as Jeanne. The trophy at the competition had a demon within it and Chiaki's fiancee gets possessed. Jeanne and Sinbad send in their warnings. Jeanne manages to "Checkmate" and later Maron wins the competition, but she fears she is losing something.
2 votes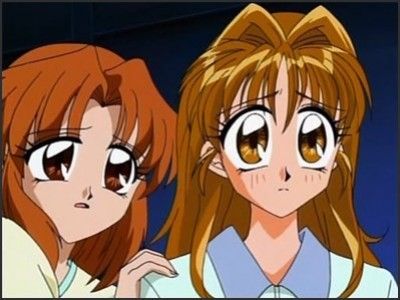 #2 - Ghost Story! Haunted Summer School
Season 1 - Episode 25 - Aired Aug 14, 1999
To practice efficiently, the coaches for gymnastics and the soccer team have set up a "resort" for their teams. But the resort is haunted?! On top of that, just when Maron and Miyako are ready to relax, they find out that Chiaki joined the soccer team yesterday and will be spending his vacation with them! If there are demons, is it possible that ghosts could exist as well? Can Kaitou Jeanne fight a ghost?
1 votes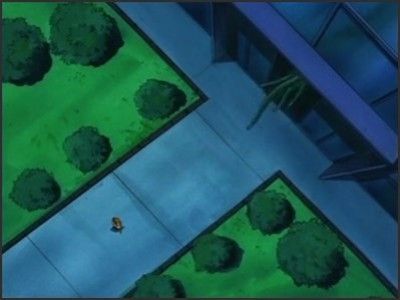 #3 - Advent of the Angel! New Transformation
Season 1 - Episode 28 - Aired Sep 18, 1999
With her powers gone, Maron must find another way to save a boy from an upper-level demon that has infiltrated a statue. She taps into her will to become stronger, and that activates her power to transform again, becoming the upgraded Kaito Jeanne.
1 votes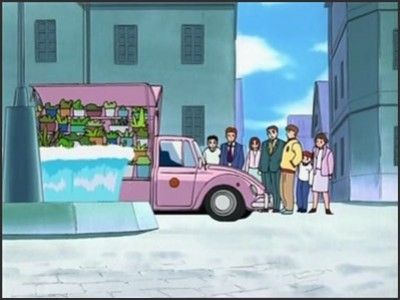 #4 - The Angel of Hearts, with a Memory Loss Plant
Season 1 - Episode 13 - Aired May 1, 1999
One morning, a young women giving away flowers stops Maron and gives her a pot of Forget-me-nots so that her boyfriend (who is studying in Paris) will come to get her. But when the letter arrives saying he is coming for her, she is possessed by the demon inside the post card and Jeanne sends her warning. During the thieving, Jeanne accidentally tells Sinbad (Chiaki) whose letter she is waiting for, her mother and father.
2 votes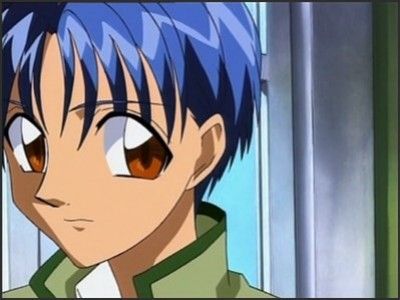 #5 - Seal! Evidence of Fatherly Love
Season 1 - Episode 19 - Aired Jun 19, 1999
Chiaki's father shows up and tells Maron and Miyako that Chiaki's family owns a hospital. He also shows Maron an architectural sculpture of a amusement park that her father modeled and named after her, but a demon is possessing it and Maron is forced to "Checkmate." Sinbad rescues Jeanne from a trap, but ends up injured and in return Jeanne saves Sinbad. Afterwards they share little kiss.
2 votes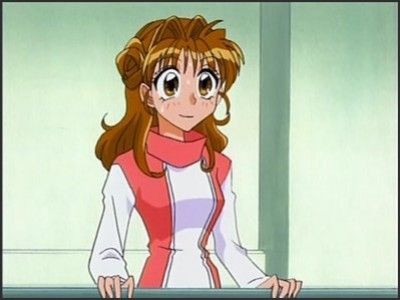 #6 - The Target Is Family Bond
Season 1 - Episode 2 - Aired Feb 20, 1999
A loving father has been possessed by a demon inside his daughter's painting. Maron, despite reluctant at first, decides to save the family and seal the demon.
4 votes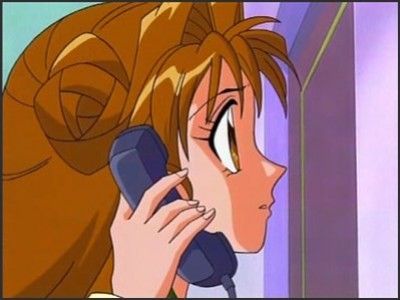 #7 - A Thief's Job Saves a Company, Too
Season 1 - Episode 4 - Aired Mar 6, 1999
While Maron works hard to capture a demon, an unexpected kaito appears and proclaims himself as "Kaito Sinbad" - Jeanne's rival.
3 votes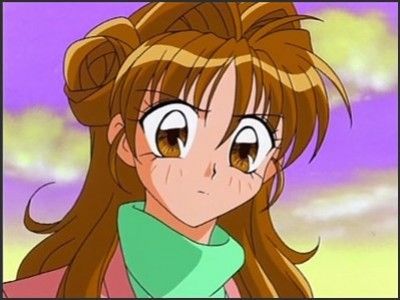 #8 - The Partner in Crime Is a Mysterious Old Woman?
Season 1 - Episode 6 - Aired Mar 20, 1999
Maron runs into an old, mysterious lady, who appears to be mugged until Fin finds out that she's been making an act to find a suitable partner to steal her son's jewelry, which has been infested with a demon.
3 votes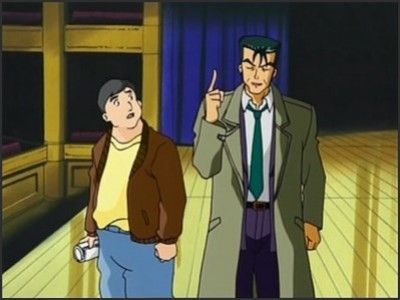 #9 - The Pin Is Mightier Than the Sword!
Season 1 - Episode 12 - Aired May 1, 1999
In this episode Maron and her friends plan to go to see the play, Romeo and Juliet. But before the show she see's The two actors who are really a couple and notices them fighting. The Petite Claire picks up a demon and Maron realizes that the actor who is playing Romeo has been possessed by a demon. Maron must find a way to save there relationship and the show before Sinbad arrives.
1 votes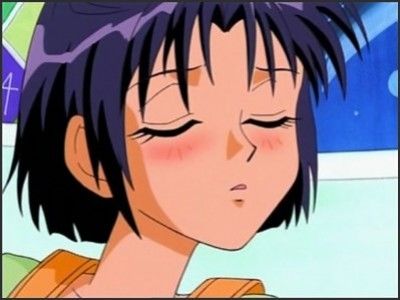 #10 - A First Kiss Illuminated by Moonlight!
Season 1 - Episode 16 - Aired May 29, 1999
Miyako, Maron and the rest of the gang, are planning to perform a play for a kindergarten class. The play is a Mix between Little Red Riding Hood and Sleeping Beauty, with Miyako playing the princess and Chiaki playing the prince. At the kindergarten, a small boy causes havoc for them and Maron finds out that his mother has been possessed by a demon. She promises the boy that she will return his mother to normal. So Jeanne sends in her warning and after a miraculous tag team "Checkmate," Jeanne gets what she came for. Later, Sinbad and Jeanne kiss and Sinbad asks her to stop being a Kaitou.
2 votes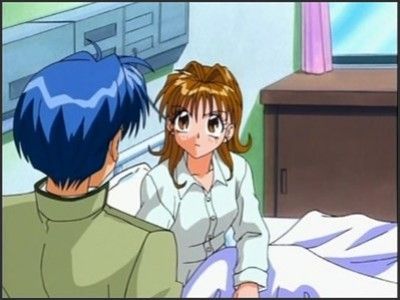 #11 - Dive! Double Kaito Death
Season 1 - Episode 22 - Aired Jul 10, 1999
Kaitou Jeanne barely escaped Miyako from an earlier "Check Mate", but catches a cold from falling into the ocean. Maron ends up at the hospital that Chiaki's father owns. Now, Chiaki's father is the new target, but for some reason, the a notice is sent to the police reporting that Kaitou Jeanne kidnapped Chiaki's father.
1 votes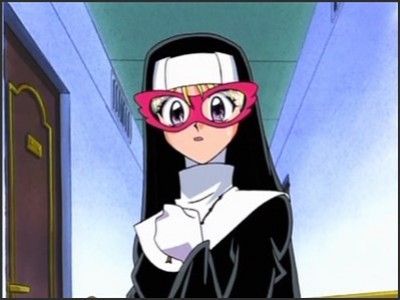 #12 - Luxury Cruise Monkey Panic
Season 1 - Episode 24 - Aired Aug 7, 1999
The owner of the Grand Marine is said to be able to rule the sea. Kaitou Jeanne and Sinbad are forced to sneak on to a cruise liner to retrieve the demon. However, just when they are ready to "Checkmate" the stone disappears in a small blackout. Has another thief entered the show?!
1 votes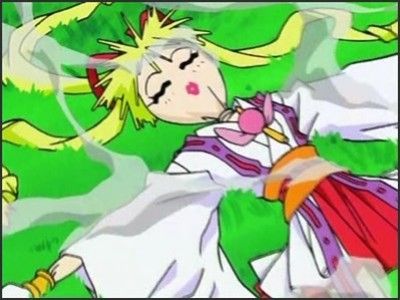 #13 - A Tearful Parting-Angel Fin
Season 1 - Episode 27 - Aired Sep 11, 1999
The Petit Claire is acting strangely. On top of that, Saotome's motorcycle has been possessed by a demon! What good can a motorcyclist be without his motorcycle? With the Petit Claire acting up, what will this latest "Checkmate" cause?
1 votes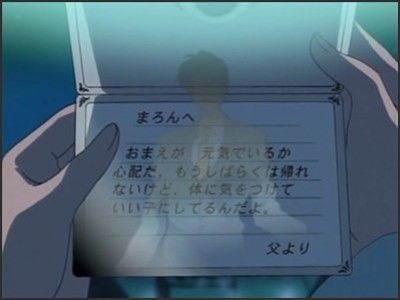 #14 - Totally Beautiful! The Mysterious Teacher Appears
Season 1 - Episode 29 - Aired Sep 25, 1999
One of the high class demons is now posing as Maron's history teacher! The police get to marvel at her return (and her new outfit) as a beautiful angel painting is possessed by a demon! The painting turns from "An Angel of Happiness" to one that is consumed with flames. Will Kaitou Jeanne's wings be clipped as well or will Sinbad be able to save her?
1 votes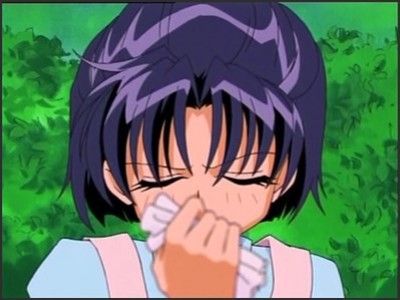 #15 - Kaito Jeanne Elimination Order!
Season 1 - Episode 32 - Aired Oct 23, 1999
Miyako's father purchased a new computer for the police station, the Chief called him and talk to him about the computer, but suddenly his gun got possessed by a demon will Kaitou Jeanne save him?
1 votes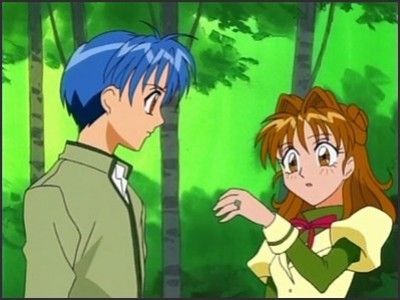 #16 - Sinbad the Liar!
Season 1 - Episode 33 - Aired Oct 30, 1999
During a World History class trip to a historic church, a demon takes over a beautiful pipe organ and Maron and Chiaki reveal their feelings for each other. But their mission to catch the demon could blow Sinbad's identity...and Maron's trust in Chiaki.
1 votes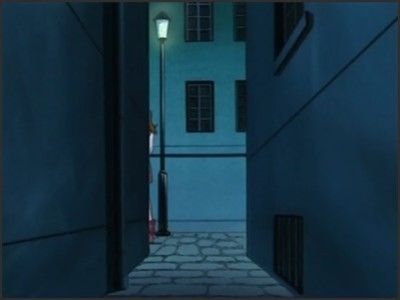 #17 - Jeanne: Revival of the Power of Love!
Season 1 - Episode 35 - Aired Nov 13, 1999
Chiaki just can't seem to get through to Maron. But with Miyako's and Kanako's help, perhaps Maron's heart will be healed. However, when Myst attacks another person close to Maron, will it be the final straw? Will Maron's heart be close off forever?
1 votes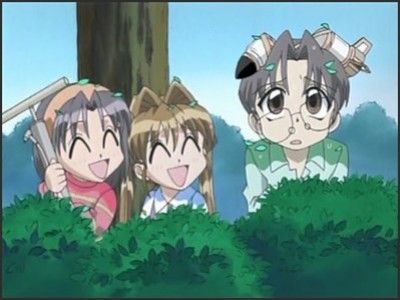 #18 - Is a Thief an Ally of a Cop!?
Season 1 - Episode 36 - Aired Nov 20, 1999
When Miyako's brother, Subaru, becomes the main target for demonic possession, Miyako's mind is in a whirl of confusion. Suddenly she realizes how all the people Jeanne has stolen from became calm after the robbery, so when Miyako's innocent wish calls forth Jeanne, will Jeanne be able to grant it? Or will Myst be able to prove that human love is so fragile?
1 votes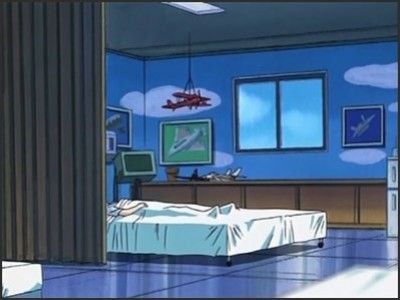 #19 - A Boy with a Demon's Heart
Season 1 - Episode 37 - Aired Nov 27, 1999
Zen, a boy who's been hospitalized for five years due to a heart condition is being targeted by Noin. Jeanne will simply not stand for this. But this time, his live human heart is the thing being possessed. How can Jeanne checkmate?!
1 votes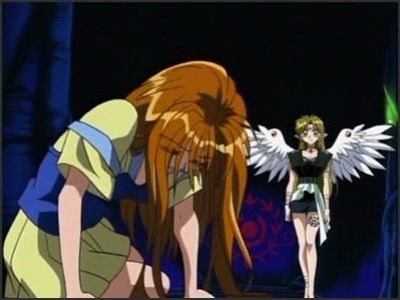 #20 - You, Become God's Wind!
Season 1 - Episode 44 - Aired Jan 29, 2000
Game End! It's the final episode and it is the battle for earth and Fin's soul! Kaitou Jeanne stay strong and serious, matchless and marvelous, energetic and courageous, and must find a way to love herself enough to save Fin from the Devil!
2 votes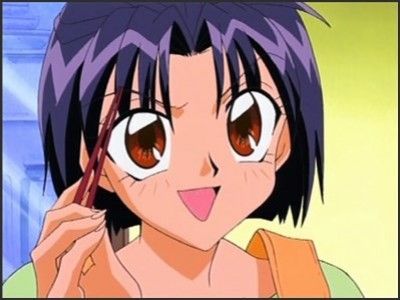 #21 - The Angel with a Notice Card
Season 1 - Episode 1 - Aired Feb 13, 1999
The episode starts off with Maron 'stealing' a painting, and getting chased by police and detectives. When bickering ,still fighting from school, Maron and Miyako meet a blue-haired boy after Miyako knocked down boxes and started yelling at whomever left them there. Maron does not like the boy because of what he said to her but Miyako is mesmerized by him. The angel finds out that an artist is wrecking his own paintings because he is possessed by a demon,leaving him a card of when Maron will show up, and wants Maron to help.
63 votes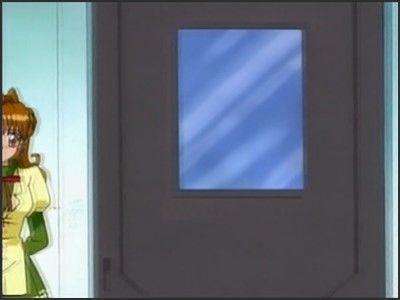 #22 - The Angel Attacks Friendship's Medal
Season 1 - Episode 18 - Aired Jun 12, 1999
A demon happens to be hiding in a gift that Maron gave to Miyako when they were little. When the Demon possesses Miyako, Jeanne must quickly "Checkmate" it before it harms Miyako's body.
3 votes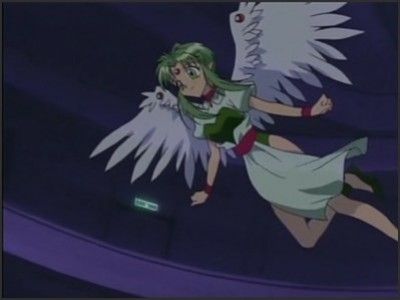 #23 - Steal the Melody of Love!
Season 1 - Episode 8 - Aired Apr 3, 1999
A young pianist, who Fin has fell for, has been possessed by a demon hidden within the melody of an ancient piano. Jeanne sends a warning to the pianist, though no one really understands what it means until she steals the piano.
4 votes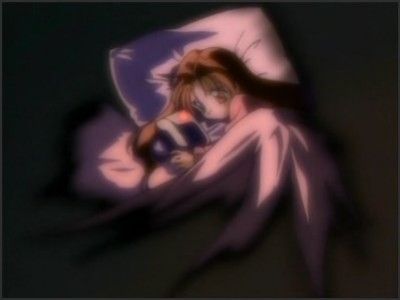 #24 - Shocking Confession of Love in the Amusement Park!
Season 1 - Episode 15 - Aired May 22, 1999
Maron's friend is possessed by a demon, again. Maron, Miyako, and Chiaki are invited to go to an amusement park by him. Chiaki and Maron end up separated from the other two and decide to ride the ferris wheel together in order to find the others. A power outage stops the wheel while they are at the top, Fin finds the picture with the demon, and Maron and Chiaki both secretly hop out and try to "Checkmate."
2 votes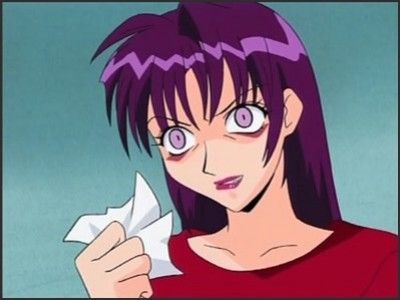 #25 - An Encircling Net! The Whole Student Body Is the Enemy
Season 1 - Episode 3 - Aired Feb 27, 1999
A passionate teacher arranges the entire student body to capture Jeanne after she's been possessed by a demon inside a vase. Maron and Fin are forced to work hard to lure away the students before they could capture the demon.
3 votes