The BEST Episodes of Inside the Actors Studio
Every episode ever - ranked by fan votes!
Last Updated: Oct 30, 2019
For over 12 years and more than 100 episodes, James Lipton has sat down with some of the world's most accomplished actors and directors for penetrating, fascinating interviews. Lipton's studious research and enlightened curiosity has inspired his guests to open up and confess their deepest thoughts about the art of acting. The series premiered with Paul Newman, an Actors Studio alumnus and former president (1982-1994). A partial list of six-score-and-counting featured guests includes Sally Field, Dennis Hopper, Jessica Lange, Christopher Walken, Nathan Lane, Julia Roberts, Meg Ryan, Sir Anthony Hopkins, Whoopi Goldberg, Jack Lemmon, Gary Sinise, Kathy Bates, Robert De Niro, Susan Sarandon, Meryl Streep, John Hurt, Harrison Ford, Spike Lee, Ed Harris, Ben Affleck, Mike Myers, Antonio Banderas, Kevin Kline, Gene Hackman, Debra Winger, Johnny Depp, Hugh Grant, Richard Gere, Benicio del Toro, Samuel L. Jackson, Sir Ian McKellen, Pierce Brosnan, Juliette Binoche , Martin Scorcese,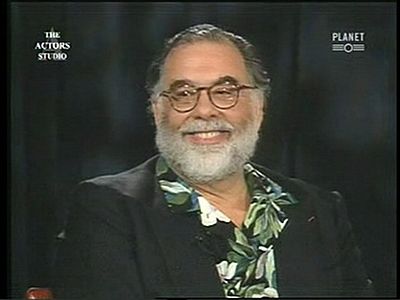 #1 - Francis Ford Coppola
Season 7 - Episode 14
One of the all-time great directors takes the stage to compare notes on his signature directing style, his relationship with his actors and the support of his family and the importance of all these factors on his work.
1 votes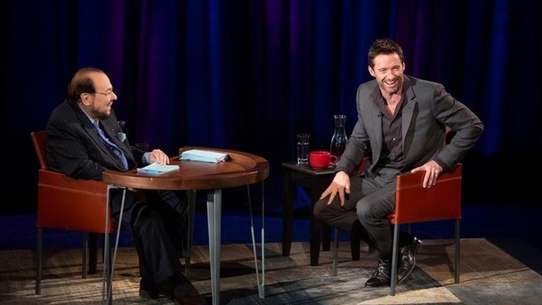 #2 - Stockard Channing
Season 8 - Episode 7
1 votes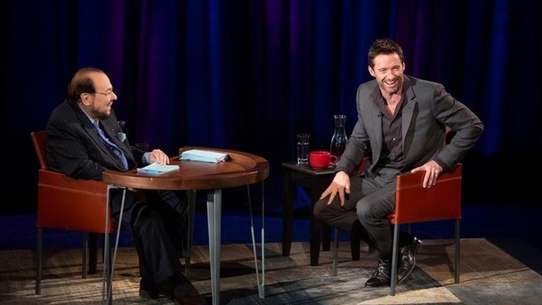 #3 - Julianne Moore
Season 9 - Episode 7
1 votes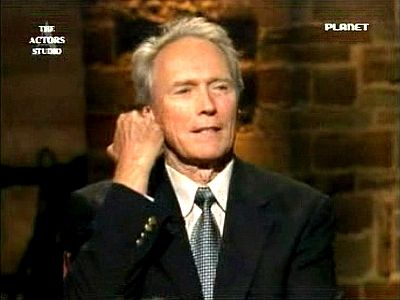 #4 - Clint Eastwood
Season 10 - Episode 2
The writer, director and long-running acclaimed actor draws on over five decades of professional experience in a thrilling dissertation of his successes.
3 votes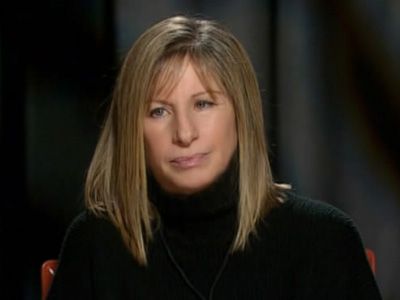 #5 - Barbra Streisand
Season 10 - Episode 14
1 votes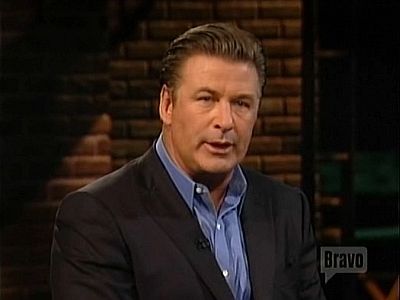 #6 - Alec Baldwin (II)
Season 13 - Episode 13
James Lipton talks to Alec Baldwin about his career since his original 1994 appearance on the show, and his recent foray into television.
3 votes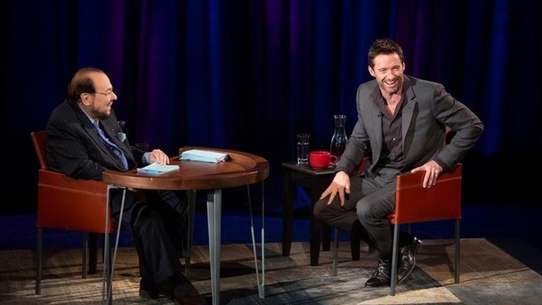 #7 - Jim Parsons
Season 20 - Episode 6
1 votes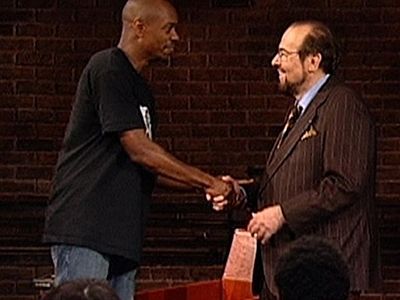 #8 - Dave Chappelle
Season 12 - Episode 11
Comedian Dave Chappelle discusses his TV and film work, including "Chappelle's Show," "Blue Streak" and "Undercover Brother."
6 votes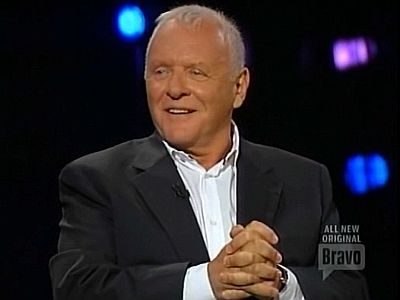 #9 - Sir Anthony Hopkins (II)
Season 13 - Episode 12
Acclaimed actor and proud owner of a knighthood, Sir Anthony Hopkins returns to talk to James Lipton about his continually successful career on screen and stage.
5 votes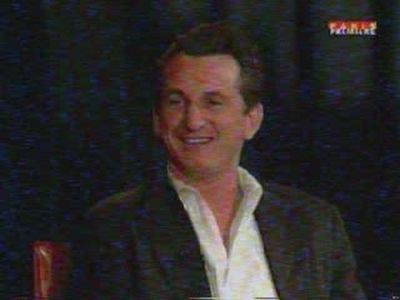 #10 - Sean Penn
Season 5 - Episode 7
Actor Sean Penn is profiled and interviewed about his career.
5 votes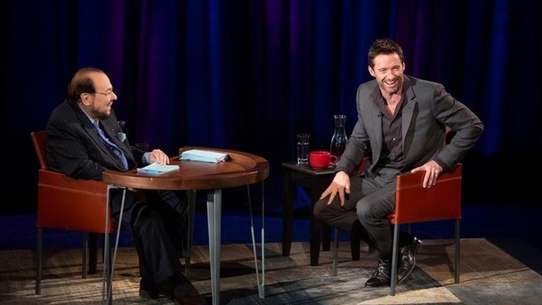 #11 - Spike Lee
Season 7 - Episode 6
1 votes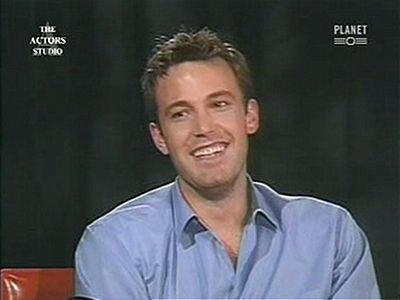 #12 - Ben Affleck
Season 7 - Episode 8
The charismatic character actor discusses his on-screen personas, his writing career, his relationship with fellow actor Matt Damon and all points in-between.
1 votes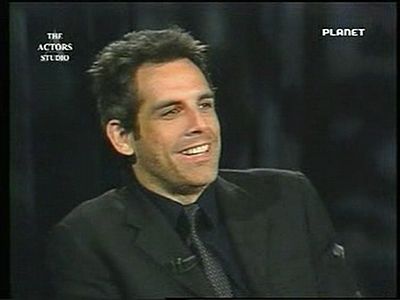 #13 - Ben Stiller
Season 8 - Episode 1
The world-renouned comedic actor looks back on a life lived constantly in showbusiness, his appearances on various television shows and his breakthrough into the world of movies.
1 votes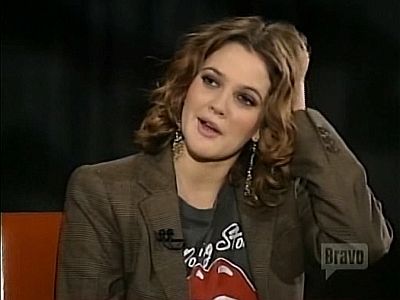 #14 - Drew Barrymore
Season 9 - Episode 11
The charming actress discusses the challenges of being a child actor, her teenage struggle with drugs and her transformation into a venerable leading lady.
1 votes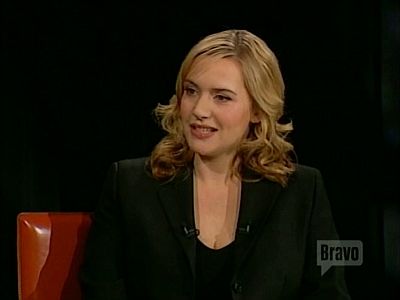 #15 - Kate Winslet
Season 10 - Episode 13
The beautifully vivacious, multi-award winning yet down-to-earth English actress, recently a mother at the time of broadcast, visits the studio.
1 votes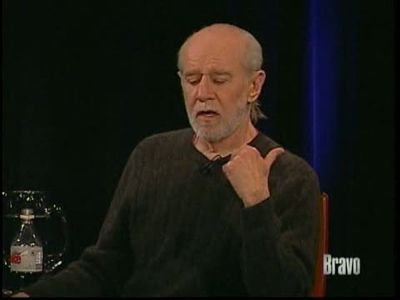 #16 - George Carlin
Season 11 - Episode 4
New York comedian George Carlin fields questions about his long-running standup career, his many dislikes and the nature of life in this frank and revealing interview session.
11 votes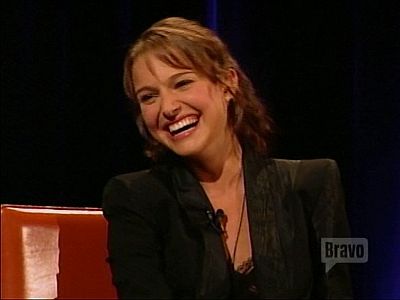 #17 - Natalie Portman
Season 11 - Episode 7
The former Harvard graduate and runaway success story takes the chair and discusses her mixed roots, her response to being cast in so many successful films and her plans for the future.
1 votes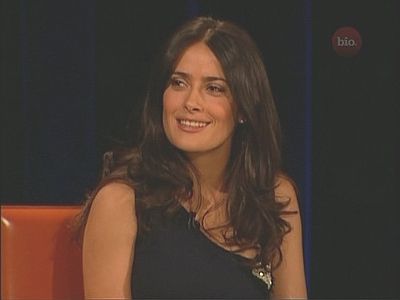 #18 - Salma Hayek
Season 11 - Episode 9
The beautiful and talented actress enlightens the audience about her struggles to become a leading lady and how much she intends to make the most of her accomplishments.
1 votes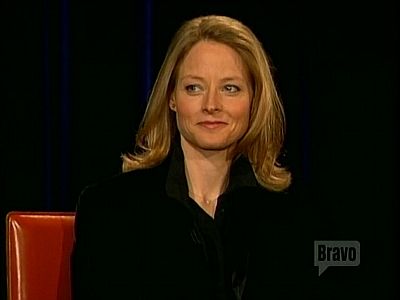 #19 - Jodie Foster
Season 12 - Episode 1
James Lipton interviews the quietly successful lead actress in many different films. Taped after the making of, but before the release of, "Flightplan."
1 votes
#20 - Dustin Hoffman
Season 12 - Episode 16
A star-studded audience attends to see the beloved, talented leading man who gives a rare in-depth interview with humor and honesty.
1 votes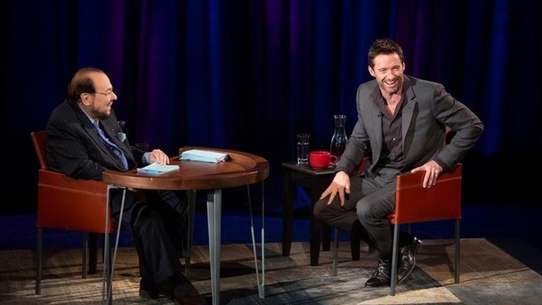 #21 - Laura Linney
Season 15 - Episode 7
Laura Linney---three-time Emmy winner and three-time Oscar nominee (for 2007's "The Savages," 2004's "Kinsey" and 2000's "You Can Count on Me")---shares perspective on her life and career in a discourse with host James Lipton.
5 votes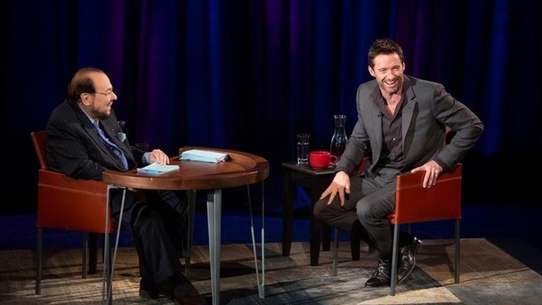 #22 - Tina Fey
Season 19 - Episode 1
Comic and actress Tina Fey discusses her comedy roots in Chicago, being a writer for 'Saturday Night Live,' hosting the Golden Globe Awards, and impersonating Sarah Palin.
2 votes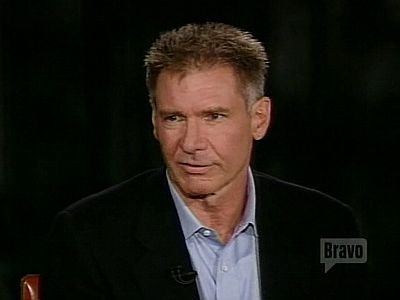 #23 - Harrison Ford
Season 6 - Episode 12
The versatile leading man fills the host and the studio audience in on his unusual entrance to acting and the details of his illustrious film career.
5 votes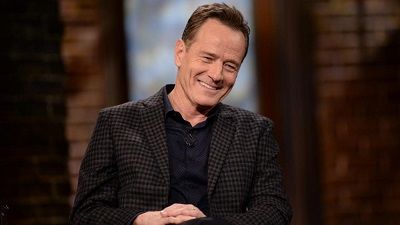 #24 - Bryan Cranston
Season 21 - Episode 2
Through the episode, Cranston intimately recalls his early days, including a defining moment in his childhood when he went from an outgoing and happy youth to a recluse after his father left his family. He carefully navigates some of his most well-known roles and the challenges that came along with them, including how he shaped his quirky paternal character, Hal, in Malcom in the Middle, and how he drew inspiration from his own broken father when creating his vision for the iconic character of Walter White. Viewers will also be heartened to learn of the actor's powerful thoughts while shooting one of the most pivotal scenes from Breaking Bad, as well as what Cranston believes to be Walter's ultimate "truth."
15 votes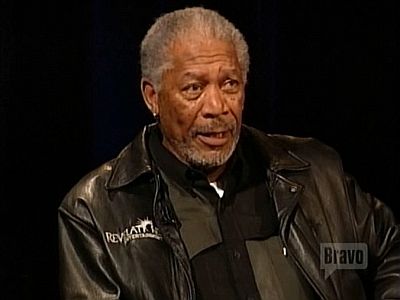 #25 - Morgan Freeman
Season 11 - Episode 10
The versatile, highly-skilled, softly spoken veteran takes the time to describe his life, his surprise at his success and his intentions to keep acting for as long as posslble.
4 votes