The BEST Episodes of Himawari
Every episode ever - ranked by fan votes!
Last Updated: Jul 13, 2019
Kasumi Kogen, the so called Village of Mist, is a town located somewhere in a tasteful and rural place in Japan. In this town, there is a training school. Surprisingly, it is the Sinobi Gakuen, a training school of kunoichi, or the female ninja. It gathers competent students from all over Japan to train them to become kunoichi. Needless to say, the villagers are alumni of the school, and they run and jump, appear and disappear, as if the whole town were a big ninja house. To this strange town, there came a girl and a man. The girl is Himawari who wants to be a ninja and respect "Ichikawa Raiso" as her master, and she came here to enter Shinobi Gakuen. The man is a new assigned teacher Marikoji Hayato. He was deceived into paying money and came here to repay his debts. They encounter in this Village of Myst. Whether their encounter is by chance or inevitable? A teacher and his student. Forbidden Love? Other students like Azami, Skimi, Himeji, Yusu wait and see their situation secretly. Whether can Himawari become a full-fledged Kunoichi? Whether can she protect her master?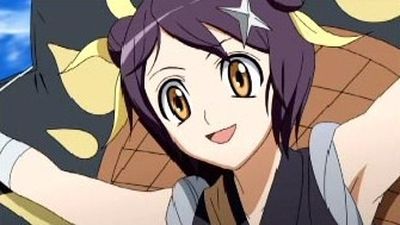 #1 - I'll Protect My Master
Season 1 - Episode 1
Himawari Hinata transfers to Shinobi Academy with hopes of becoming a great ninja-a dream she's had since she was rescued by a ninja when she was younger. She arrives unconventionally and meets her new teacher, Hayato, who bears the same mark as the ninja who rescued her.
1 votes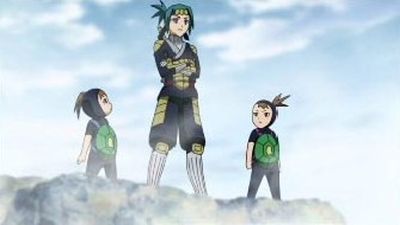 #2 - I Definitely Won't Fall In Love
Season 1 - Episode 2
Shikimi meets a male ninja with information that may be valuable to her, and she faces expulsion for having contact with him. The power of love is questioned. A mysterious trio shows up, and they seem to have a vendetta against Hayato.
1 votes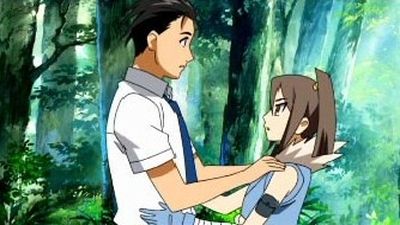 #3 - I Won't Open My Mouth Even If I Get Killed
Season 1 - Episode 3
The students at Shinobi Academy prepare for the Karakuri Match. Azami might be a spy, and Himawari resolves to keep it a secret. Hiyato's life is in danger.
1 votes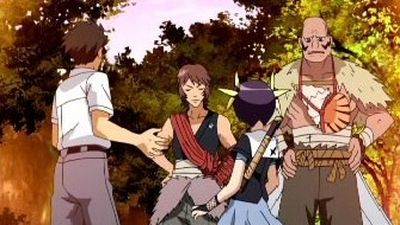 #4 - Stealing Is A Shinobi's Shame
Season 1 - Episode 4
Hayato faces scrutiny from the school board; he must improve the quality of his class or lose his job. Himawari tries to help Hayato out of a bind.
1 votes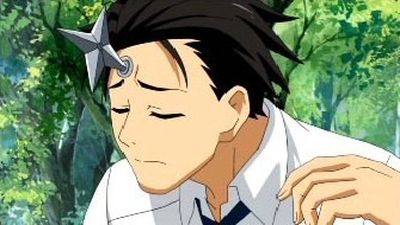 #5 - A Female Ninja's Forbidden Valentine
Season 1 - Episode 5
The academy gets a new transfer student who proves to be fierce competition for Himawari.
1 votes
#6 - A Shinobi's Training Is A Matter Of Life Or Death
Season 1 - Episode 6
Tsubaki returns to Shinobi Academy after her village is brutally raided by the Organization and to settle the score with Himawari.
1 votes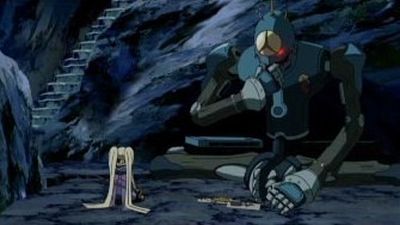 #7 - I Won't Make Pointless Killings
Season 1 - Episode 7
Under the camouflage of an annual festival in the village, Yonezawa and the townsfolk are spellbound by mind control and ordered to capture the girls.
1 votes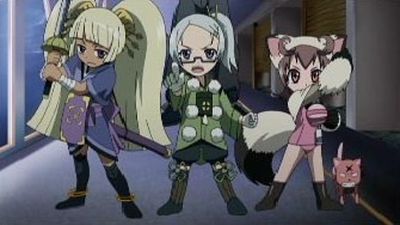 #8 - I'll Protect Everybody
Season 1 - Episode 8
With Shinobi Academy destroyed, the girls create a home base within the same forest that their classmate Tsukiyohime dwells. Little does the gang know of an impeding danger that threatens the sanctity of forest as well as their friendship.
1 votes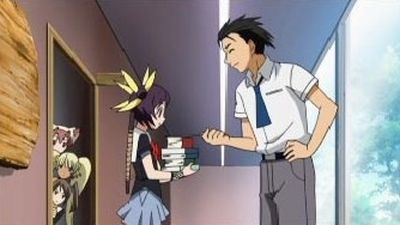 #9 - A Ninja's 'Nin' Is Shinobu's 'Shino'
Season 1 - Episode 9
Kotarou, Hayato's friend responsible for him coming to Shinobi Academy, is on the lam from the Organization and beseeches his best buddy for help.
1 votes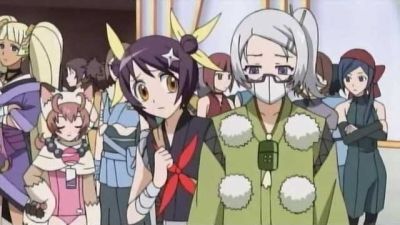 #10 - Pitying A Shinobi Is Useless
Season 1 - Episode 10
Upon her arrival home, none of the villagers could recall the same memories Himawari cherished so deeply. Her Grandmother reveals the truth cloaking Himawari's past.
1 votes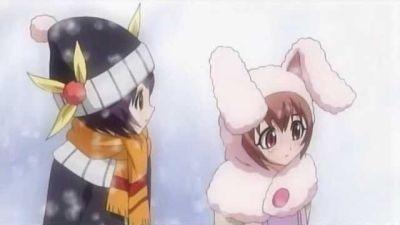 #11 - A Bond That Cannot Be Severed
Season 1 - Episode 11
The group goes hiking in the mountains. Momota runs off, leaving Yusura extremely worried. While she and Himawari go to look for him, an avalanche creates problems for them.
1 votes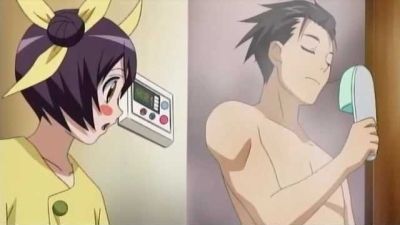 #12 - The Master's Worth Is Not Fit For The Dogs
Season 1 - Episode 12
The sacred Sakura tree no longer sits atop the mountain, which has everyone worried. The students gossip about a possible tryst between Himawari and Hayato. A new transfer student arrives.
1 votes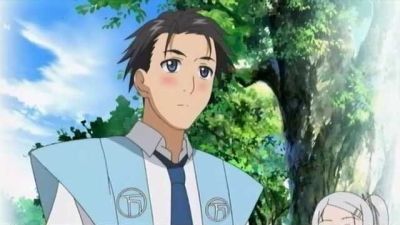 #13 - A Servant With Life
Season 1 - Episode 13
Himawari is captured by the trio that has been stalking Hayato and the other girls leave it up to Hayato to rescue her. It is later revealed that they are members of the powerful turtle clan which causes the girls to rush to Hayato's aid as he attempts to hold off the leader. Can anyone save Himawari before the turtle clan's unstoppable secret technique is unleashed!?!
1 votes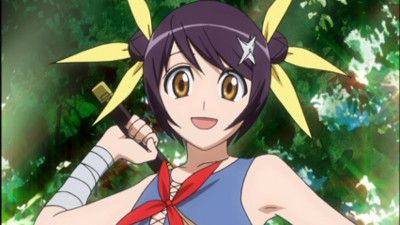 #14 - A Ninja's Rival is Another Ninja
Season 2 - Episode 1
The boys' school burns down, and the kunoichi suspect foul play. Himawari is kidnapped, and the others rush to save her.
1 votes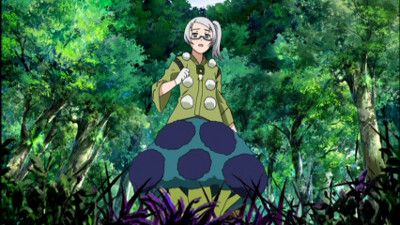 #15 - If You Eat Plants, With It Comes Poison As Well
Season 2 - Episode 2
Shikimi discovers an odd plant in the forest moments before she is attacked, and she thinks Nanafushi is responsible. The truth about what happened at the boys' school is revealed, and an odd phenomenon takes over Shikimi and Hayato.
1 votes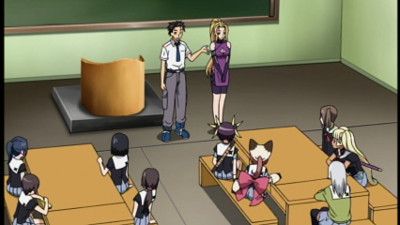 #16 - Knives Aren't Needed for Killing Men
Season 2 - Episode 3
An "eerie-looking monster" is spotted right before the shop is destroyed. A new teacher arrives at the school, and she may be as dangerous as she is beautiful.
1 votes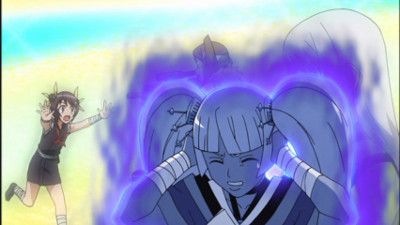 #17 - Theres a Fine Line Between Attack and Defense
Season 2 - Episode 4
The organization sends another sinister device: micro-ninjas. And this time, they're after Himeji. Once again, by following the urges of his stomach, Hayato finds himself in a predicament.
1 votes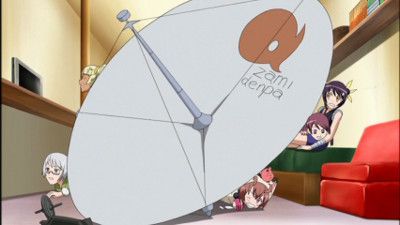 #18 - The Female Ninja's Great Strategy
Season 2 - Episode 5
The girls discover where the enemy hideout is located. Azami infiltrates it and uncovers valuable information. Hayato discovers Takechi's true face, and it shocks everyone.
1 votes
#19 - Alternative? The Bonds of Fate between Master and Servant
Season 2 - Episode 6
School is called off indefinitely. Tsubaki returns and is attacked by Takechi. Himawari saves her; when she recovers, Tsubaki reveals the reason she has returned: she intends to marry Hayato in order to preserve her blood line, and she must first duel Himawari to win the right to do so.
1 votes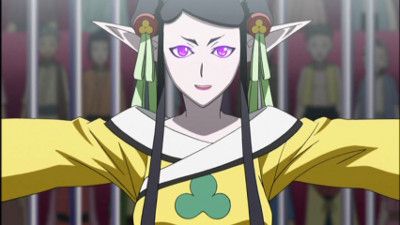 #20 - Bewildered and Perplexed; Surrounded by Enemies
Season 2 - Episode 7
The danger is more imminent than ever, yet all Hayato remains concerned with is his stomach. Takechi reveals his latest sinister plan: to control the townspeople since the girls won't attack them.
1 votes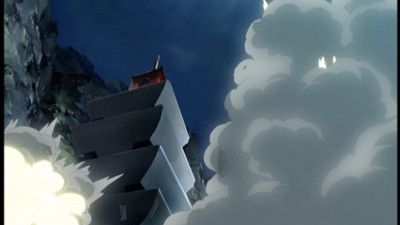 #21 - The Moonlit Forest is Full of Dangers
Season 2 - Episode 8
The enemy attacks the village, but, thanks to Nanafushi's warning, the girls are able to escape. They seek refuge in the forest. Hayato suggests that Himawari return home to her granny and save herself, but she refuses to leave her friends.
1 votes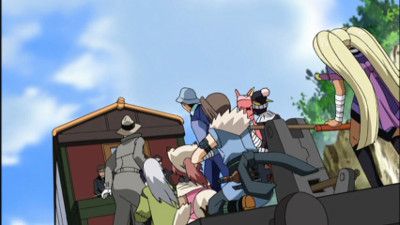 #22 - Friends Yesterday are Enemies Today
Season 2 - Episode 9
The girls rummage through the ruins of the Academy to find anything useful. Hayato's friend--the one who caused his immense debt--calls again asking to borrow more money. Hayato and Himawari are sought by their enemies. Just as they think they're trapped, the girls show up to rescue them.
1 votes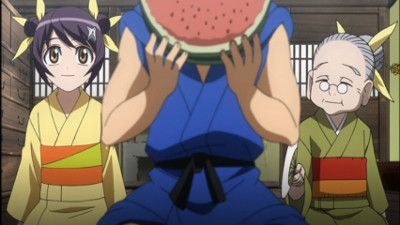 #23 - Himawari Returns to Her Hometown
Season 2 - Episode 10
Himawari returns to her village to visit her granny. She struggles to remember her past, but can't distinguish between authentic and imagined memories. Her granny finally reveals the truth about Himawari's past, along with Takechi's connection to it.
1 votes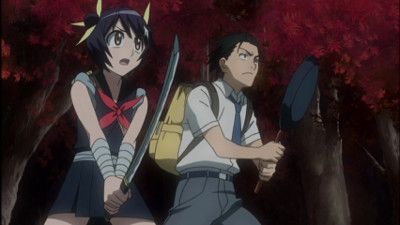 #24 - A Past of Secrecy is a Tricky Pattern
Season 2 - Episode 11
Shikimi is unusually impatient. The girls are captured by the enemy. Hayato and Himawari are attacked in the woods.
1 votes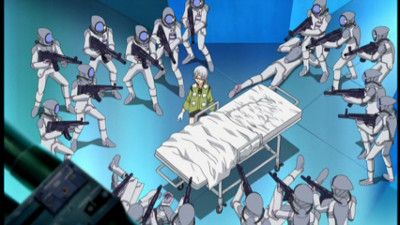 #25 - Rescue! Friends of Shinobi Go Through Thick and Thin Together
Season 2 - Episode 12
Himawari and Hayato head back to the Village of Mist to save their friends. The girls use all of their techniques to outsmart their captors. Shikimi is captured and is the first in line to be altered.
1 votes