The BEST Episodes of Hatfields & McCoys
Every episode ever - ranked by fan votes!
Last Updated: Jul 27, 2019
A clash of clans that evoked great passion, vengeance, courage, sacrifice, crimes and accusations, which changed the families and the history of the region forever. The Hatfield-McCoy saga begins with 'Devil' Anse Hatfield and Randall McCoy. Close friends and comrades until near the end of the Civil War, they return to their neighboring homes - Hatfield in West Virginia, McCoy just across the Tug River border in Kentucky - to increasing tensions, misunderstandings and resentments that soon explode into all-out warfare between the families. As hostilities grow, friends, neighbors and outside forces join the fight, bringing the two states to the brink of another Civil War.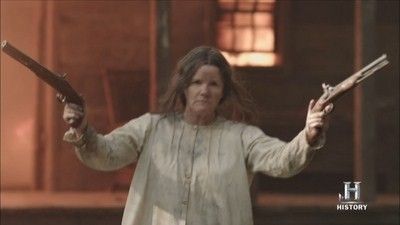 #1 - Part 3
Season 1 - Episode 3
Bad Frank's raids force the besieged Hatfields deeper into the mountains; the impulsive Johnse sets his sights on another McCoy woman; the ruthless Nancy McCoy spies on the Hatfields; and the feud leads to a shattering New Year's Day battle.
203 votes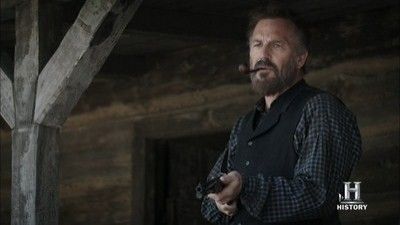 #2 - Part 2
Season 1 - Episode 2
When the McCoys murder Anse's younger brother, the Hatfields ride out to get bloody revenge. Soon, friends, neighbors, and outside forces join the feud, and all-out hostilities between the Hatfields and McCoys bring West Virginia and Kentucky to the brink of Civil War.
207 votes
#3 - Part 1
Season 1 - Episode 1
Kevin Costner and Bill Paxton star in this all-new miniseries about the legendary and deadly family feud that broke out in the backwoods of West Virginia and Kentucky after the Civil War. The clash of clans begins when a Hatfield murders a McCoy, and Randall McCoy's daughter and Devil Anse Hatfield's son begin a tempestuous, forbidden love affair.
260 votes
Writers:
Bill Kerby, Ted Mann