The BEST Episodes of Hamtaro: Little Hamsters, Big Adventures
Every episode ever - ranked by fan votes!
Last Updated: Jan 11, 2022
A group of hamsters embark on some big adventures.
Watch Now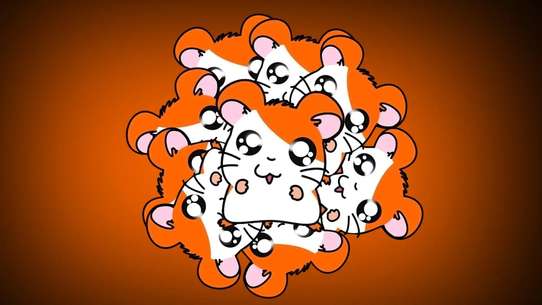 #1 - Setting Off, Spring's Wind!
Season 12 - Episode 10 - Aired Mar 10, 2006
Travis is moving away, and Laura is upset, so the Ham-Hams try to give Travis all good memories for his friends. Will Laura tell him that she likes him before he leaves?
1 votes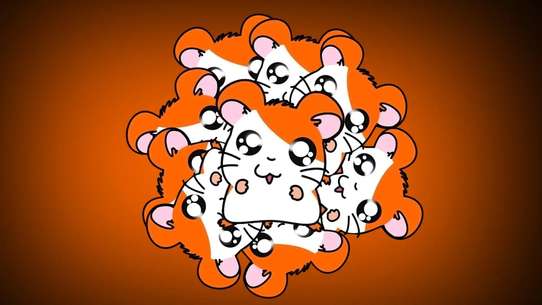 #2 - The Milky Way
Season 4 - Episode 27 - Aired Jul 5, 2002
Laura and her class are studying the star constellations at school, and have a field trip planned to study the Milky Way under the real night sky. Laura and Kana are all excited because they will have plenty of stars to wish on. Kana says jokingly to Laura that if you wish on a star at the same time as someone else, the two of you will fall in love. Laura, half believing, sets her mind on standing by Travis when her class goes to see the stars so that they can make a wish on a star together. Hamtaro is confused about this Milky stuff in the sky, reports to the Ham-Hams that Laura is about to go way far away to make a wish on a star with Travis. At all costs, the Ham-Hams set out to keep Travis away from Laura so that she cannot go with him to wish on a star. But to Laura's eyes, it looks like Roberto is trying to keep her from being with Travis. Luckily, the good-natured Roberto is up for proving his good intentions to Laura, and on the night of the field trip, the sky is alive with st
1 votes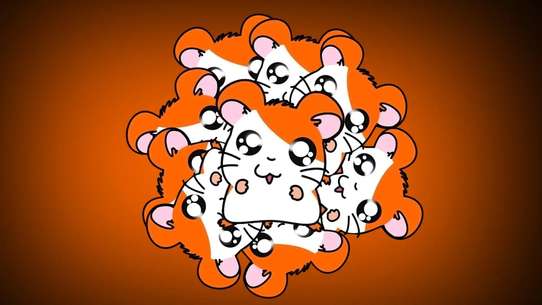 #3 - Hamtaro
Season 1 - Episode 1 - Aired Jul 7, 2000
The show opens with Hamtaro. He's in his cage and is trying to figure out how to get out. From his panicked reaction, we learn that he and his human have just moved to a new house. He escapes from his cage and starts chewing on the curtains. His human comes in and finds him. She complains that he's always getting into trouble when she's out of the room. Hamtaro voiceovers that he's Hamtaro and that he's living there with Laura and her parents. Laura shows her parents what Hamtaro did to her curtains. She heads downstairs and Hamtaro gets out again. Laura comes back upstairs and tells Hamtaro that she's going out. But when she doesn't see Hamtaro, she figures he must be sleeping. Hamtaro crawls around and eventually finds a drainpipe. He chews some and then slides down it. Outside, he runs into Brandy, the family dog. He gives Brandy his regards. As he continues, he runs into a hamster who seems very nervous. When he sees Hamtaro, he panics. But Hamtaro doesn't seem to be the only thing
7 votes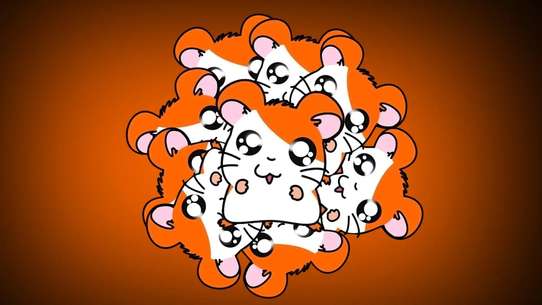 #4 - The Ham-Ham Clubhouse
Season 1 - Episode 2 - Aired Jul 14, 2000
It's Laura's first day of school. She's trying to pick out an outfit and is running late. She asks Hamtaro for advice, but Hamtaro can only stare. Her Mom comes up and suggests that she should have picked out an outfit the night before.
5 votes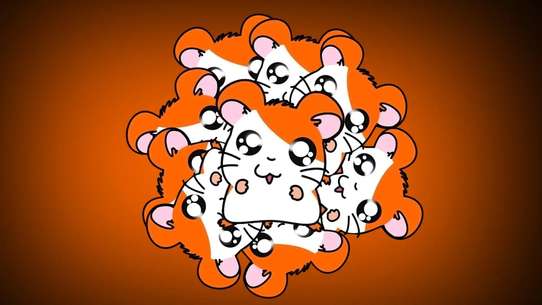 #5 - Calling all Ham-Hams!
Season 1 - Episode 3 - Aired Jul 21, 2000
It's early morning, before school and Hamtaro can't wait for Laura to leave. It's not that he doesn't like her, it's just that there are so many new ham-hams at the clubhouse nowadays and he can't wait to get there and play with everyone. Laura finally leaves and Hamtaro makes his escape. Outside, he runs into Boss and Oxnard. Oxnard is upset because he's lost his sunflower seed again. He's afraid he'll never find another sunflower seed again, but Hamtaro finds it. He was just sitting on it. Hamtaro and Boss head to the clubhouse and find some new hamsters waiting outside, along with their old friends. They meet Maxwell, an intellectual type, Panda, a craftsman who lives with a family of carpenters, Sandy, and Cappy, a hamster who's hiding under a saucepan. Boss invites them all into the clubhouse, where more introductions are made. Howdy sings a silly song. He recommends tidying up the place. At school, Mr. Yoshi hands Laura a test. She's shocked to see her score: 10%! Mr. Yoshi tells
4 votes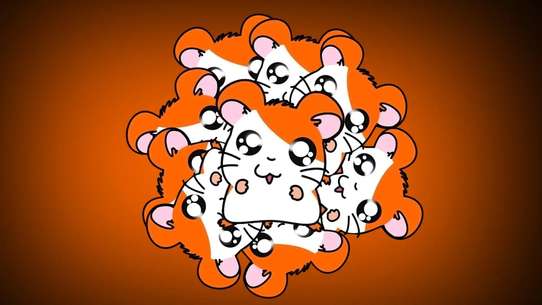 #6 - Much Ado about School!
Season 1 - Episode 9 - Aired Sep 1, 2000
Summer's over, and its time for Laura to go back to school. Hamtaro overhears Laura talking about her new teacher, but he thinks she's talking about a hamster. Hamtaro, Boss, and Oxnard tag along with Laura to school to find this hamster, but then they find out that she was actually talking about her teacher. Back at the Ham-Ham clubhouse, the Ham-Hams decide to start their own school.
3 votes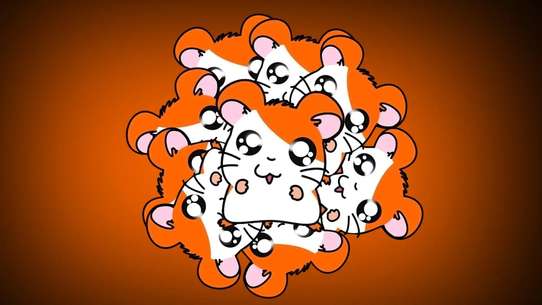 #7 - Come Out, Bijou!
Season 1 - Episode 4 - Aired Jul 28, 2000
It's morning and Laura is getting ready for the day. Her Mom comes in and reminds her to feed the fish. Laura gets dressed and asks Hamtaro what he thinks of her outfit. She thinks that Hamtaro seems a little restless this morning. She heads outside to meet Kana. It's summer vacation, but they're going over to the school to feed the fish. Hamtaro heads to the clubhouse, where he meets up with Oxnard in the tunnel. They talk about summer vacation - Oxnard's not really sure what it is. Hamtaro thinks that it's a lot of work - Laura has to talk on the phone and be outside with Kana, so on, so on. He thinks that she has to do all of that. As they head for the clubhouse, they run into the other ham-hams. Boss just kicked everyone out of the clubhouse! Hatmaro goes down to find out what's going on. It turns out that Boss is getting things rearranged - he's going to invite Bijou over and wants everything to look nice. The ham-hams aren't so sure. Bijou seems like a refined hamsters, so what i
3 votes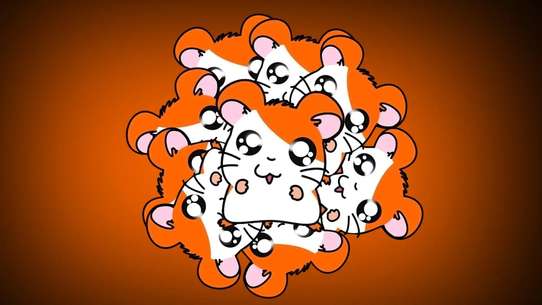 #8 - First Time at the Beach
Season 1 - Episode 6 - Aired Aug 11, 2000
The Ham-Hams don't know what a beach is and they decide to go with Laura and Kana. Once they get there the Ham-Hams have fun in the sand and Hamtaro is just about to go into the water, and then a huge (from a hamster's perspective) tidal wave comes! Hamtaro gets away in time and is safe. Laura and Kana are in a rock pool and Kana is teaching Laura how to swim. Then a storm strikes and the Ham-Hams hide under a hat. Laura and Kana's parents are looking for them and the Ham-Hams go and get the adult's attention and lead them back to Laura and Kana. After some things happen, they go home.
3 votes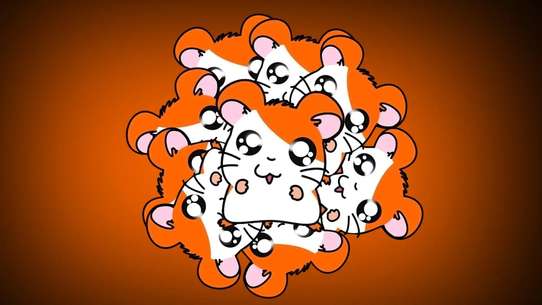 #9 - Courage, Cappy! (a.k.a. Cappy's Courage)
Season 1 - Episode 21 - Aired Nov 24, 2000
On a stormy day, Cappy tries to make his way to the clubhouse and is rescued from danger by Boss. Cappy has been beginning to think that his pampered life with his owners Kip and Sue is boring and when he sees the way Boss lives, he begins to think that he might enjoy the life of a field hamster. After missing the time at which he's supposed to go home, he's even more determined to become a field hamster, but the ham-hams try to talk him out of it, fearing that among other things his owners will be sad if he's gone. At Laura's school, Kana shows off a picture of Oxnard that she painted. Everyone loves it and it's so good that it almost looks like a photograph, but when Laura ends it accidentally ripping it in half in an attempt to keep it out of the hands of an overbearing classmate, she fears that Kana is mad at her and isn't talking to her. She's sure this is what happened when Kana leaves school early that day, but after spending some time with Hamtaro, she decides to go over to Kan
2 votes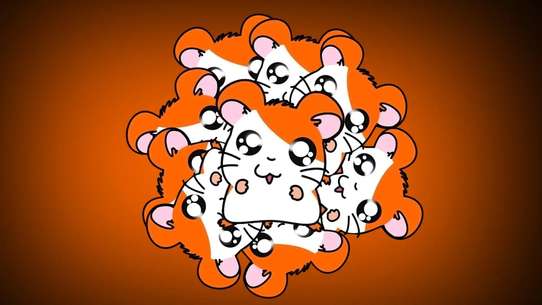 #10 - Pashmina's Present
Season 1 - Episode 22 - Aired Dec 1, 2000
Laura is going to Travis's birthday party, but she isn't sure what to give Travis as a gift. She tells Hamtaro about it and he gets to thinking that it's some sort of competition. He takes the idea to the clubhouse, where the focus becomes giving Pashmina the perfect gift. Howdy and Dexter are both after Pashmina and want to give her a present, so they both turn to Hamtaro for advice, but he doesn't know what to tell them, other than to give her sunflower seeds. Then, when they each find out that Hamtaro gave the other one advice, they feel like he's betrayed them. After Laura suggests that showing the person you care might be more important than the present itself, Hamtaro has a new idea, but what he, Howdy and Dexter don't know is that another ham-ham has been secretly gathering the very best present the entire time.
2 votes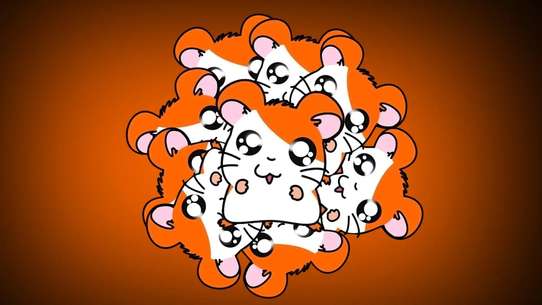 #11 - Maxwell's Big Scoop
Season 1 - Episode 23 - Aired Dec 8, 2000
The Ham-Ham friends are excited about writing their own paper when Laura is assigned to write for the school paper. For the ""Ham-Ham Times"", Maxwell is appointed Chief Editor and the Hamsters all become reporters looking for the big scoop. In their search, Hamtaro and Oxnard discover a great story about the frozen lake in the park.
2 votes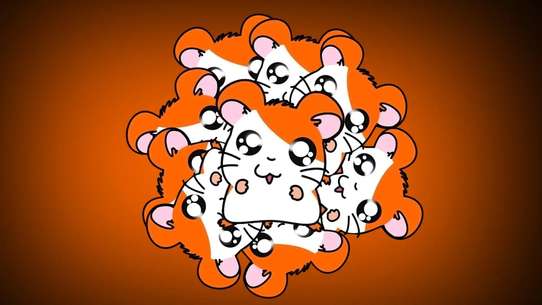 #12 - Hamtaro, Please come Home!
Season 1 - Episode 24 - Aired Dec 15, 2000
Hamtaro becomes fed up of his miss-treated life at Laura's and when she forces him to wear a decoration (Witch courses stranfgulation)Hamtaro takes advantage of a distaraction and dives into a near by truck while Laura show's off the decoration. Hamtaro travels along with the truck to the deep countryside, and the Hamsters try to find Hamtaro. Eventualy a Street Ham (Sabin)Show's Hamtaro a poster made by his Freinds He decides his home life is worth putting up with when he has friends like these and runs home. Meanwhile Laura has been depressed with guilt that Hamtaro ran away - So even she is kind when he gets back.
2 votes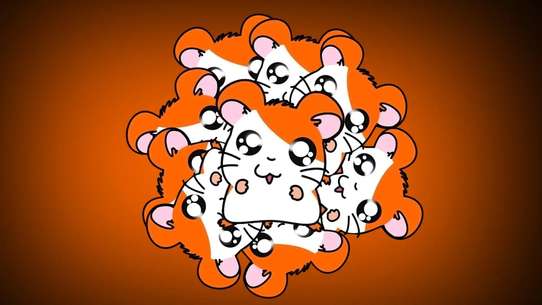 #13 - Diamonds of Sugar
Season 1 - Episode 5 - Aired Aug 4, 2000
Hamtaro listens to Laura and her friend talking about a BBQ while they are eating a candy called 'Diamonds Of Sugar'. Laura's mother comes in and tells Laura to go shopping for the BBQ. Apparently, Hamtaro wants some but they are put up high on a bookshelf and he goes to the Ham-Hams for help. Bijou is the only one, other than Hamtaro who has seen these candies. Maxwell claims to have read about them, but he was lying. Hamtaro and Bijou draw one on the chalkboard and Boss then says they are in the sky at night. Apparently, he means Stars, but Boss explains that hamsters call them 'Emeralds of Sugar' So they have a party waiting to catch some. They all see the first star of the night, and they think Boss is lying because there is only one. Later they see all the stars and try to catch some. Boss gets questioned on how to catch the 'Diamonds of Sugar' and he says you need to stack on top of each other. And they do that, with Boss on the bottom, and Penelope on top. Hamtaro is below Penel
2 votes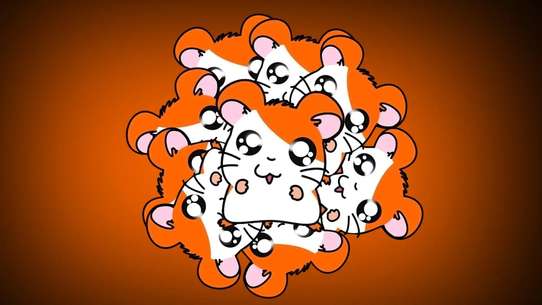 #14 - Merry Christmas!
Season 1 - Episode 25 - Aired Dec 22, 2000
Laura and Kana are out shopping for their parents. Laura, however, is talking about what she wants. The thing is, there's this nice new dollhouse in a shop window that she's admiring, but her Mom already got her this nice new coat for Christmas. It was so expensive that she figures her parents wouldn't have any money for the dollhouse. Kana tells her to ask Santa. She said last year she wrote a present that she wanted on a list to Santa. Santa never even got the list, yet somehow he knew he exactly what she wanted! She flashes back to she morning she excitedly opened that gift from Santa. She tells Laura they can go to her house and write their lists together. Laura's worried about the shopping, but Kana says they have plenty of time to finish that later. At the clubhouse, the ham-hams are just finishing decorating a tree for Christmas. They're dressed up too: Stan is decked out as a Santa with his maracas and Cappy has a Santa cap on. Hamtaro thinks it looks so magical. The ham-hams a
2 votes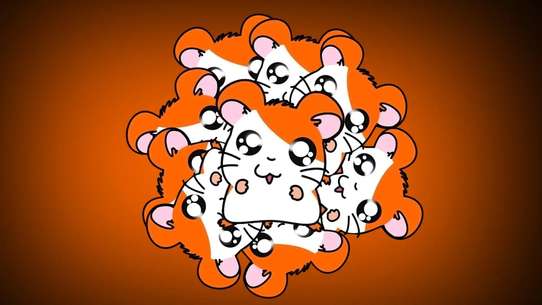 #15 - The Legend of the Courageous Hamtaro!
Season 1 - Episode 26 - Aired Dec 29, 2000
Laura is just arriving home and Hamtaro couldn't be more happy. He's been waiting for her to play with him all day. He has all sorts of games in mind, but Laura brings out a book. Hamtaro says that he's game for a book. Laura's book is some kind of mythical tale about knights and stuff, but she's having trouble staying awake. Hamtaro suggests that she skip to the brave hamster part. The two of them both fall asleep and go into a dream sequence. In this dream, Laura is the ruler of a Ham Ham Kingdom. She's known as Princess Laura. She addresses her subjects and says that she'll her the daily news of the Kingdom. Stan, who is some sort of pompous knight, presents her with his glorified report. He calls himself her ""most chivalrous knight,"" leading Dexter to make a snide comment. After this, Princess Laura sees a star in the sky. She makes a wish on it that the Ham Ham Kingdom will stay happy and bright. Oddly though, the star starts glowing a bright red. Elder Ham shows up and says that
2 votes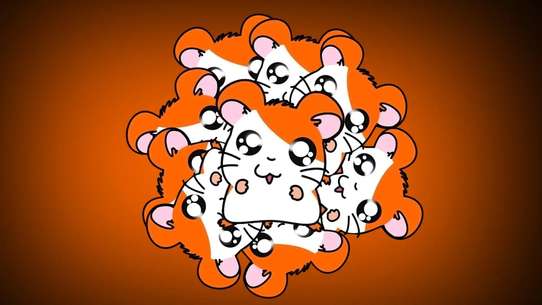 #16 - A Summer Festival Adventure
Season 1 - Episode 7 - Aired Aug 18, 2000
On a warm summer day, Laura and Kana dress in kimonos to go to the Summer Festival. Curious to know what a festival is, Hamtaro follows Laura, and meets up with Boss, Maxwell, and Pashmina. Maxwell explains that at such festivals, flowers bloom in the sky! What are these flowers in the sky? When Pashmina tries to find the answer, she gets lost from the group. The Ham-Hams launch a search party for Pashmina. When they finally find her, she is in tears. But soon she is laughing again, when the Ham-Hams finally see the sparkling flowers of light blooming in the sky!
2 votes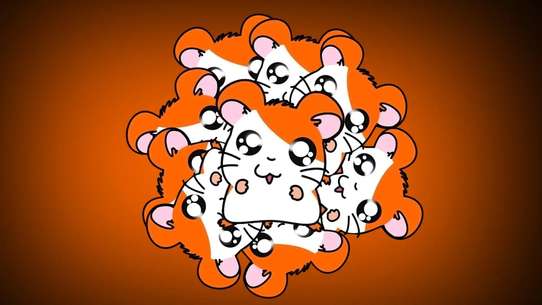 #17 - The Snowball Fight! (a.k.a. The Snow Storm)
Season 2 - Episode 1 - Aired Jan 5, 2001
When the snowstorm ceased, Laura and Kana decide to ice skate, while Hamtaro recruits his Ham-Ham friends to venture outside into the cold to have some fun. Boss and Stan start a showdown to determine who is the ""King Ham of the Snow"" and soon all the Ham-Hams are engaged in a snowball fight.
2 votes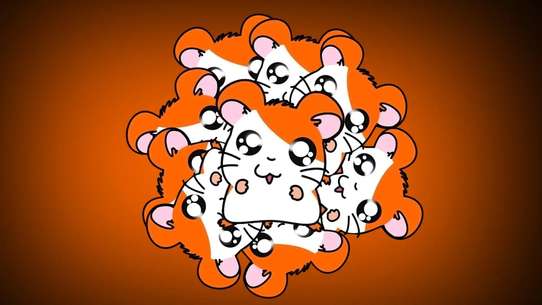 #18 - The Sunflower Field
Season 1 - Episode 8 - Aired Aug 25, 2000
Laura and her family are going on a trip to Grandma Willow's in the country. Grandma Willow lives in the country house that Laura's Dad used to live in. Laura's especially excited because there's a big sunflower field surrounding the area and she gets to take Hamtaro along. When Hamtaro hears about it, he tells the whole ham-ham gang. They all want to come, but they can't. It's an overnight trip and their owners would miss them. Oxnard really wishes he could go, as the idea of all those sunflowers holds great appeal for him. Finally, the day of the big trip comes. As they near Grandma's house, they can see the sunflower fields. Hamtaro is amazed by them. When they reach the house, Hamtaro can't wait to get out of his carrier. But he has to wait for Grandma Willow to get everyone settled in and stuff. Then, Boss shows up! He's a field hamster, so he doesn't have humans who would get upset. He snuck into the car and came along for the ride. Eventually, Laura gets Grandma Willow to lead h
2 votes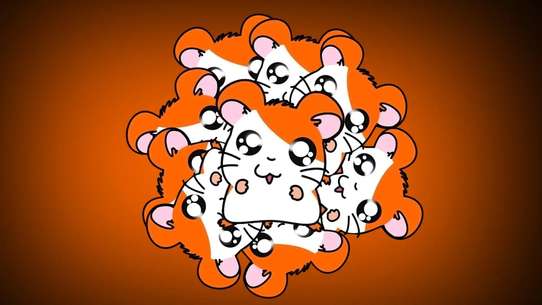 #19 - The Amazing Auntie Viv
Season 2 - Episode 2 - Aired Jan 12, 2001
When a marathon race occurs at Laura's school, Elder Ham's friend arrives - Auntie Viv, and has come to town to participate in the race. Auntie Viv and the equally competitive Boss charge out of the starting gate when the race began. When Laura stumbles, all the Hamsters learn a lesson about good sportsmanship when Travis stopped to help Laura out.
2 votes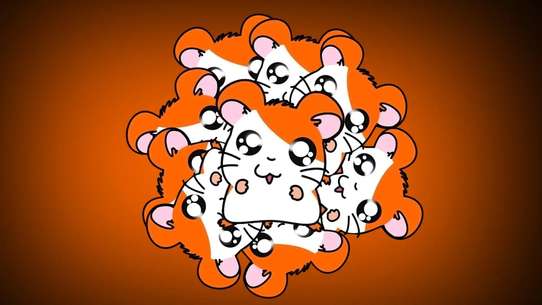 #20 - The Search for Dad's Glasses!
Season 2 - Episode 3 - Aired Jan 19, 2001
Laura's dad has lost his glasses, so they go to get a new pair from the optometrist. Hamtaro tags along, and finds Dexter, Boss, Oxnard, and Howdy. Laura's dad doesn't like any of the glasses designs, and decides he'll look for his glasses some more. When leaving, Hamtaro finds dad's glasses under a park bench. Hamtaro, Howdy, Dexter, Oxnard, and Boss try to take dad's glasses home, but they end up getting smashed. When the hamsters get to Laura's house, dad finds his glasses outside. The hamsters can't believe that there was another pair of glasses just like dad's, and realize they wasted their time and energy trying to get dad's glasses home safely. Afterward, Dexter makes glasses for all the Ham-Hams.
2 votes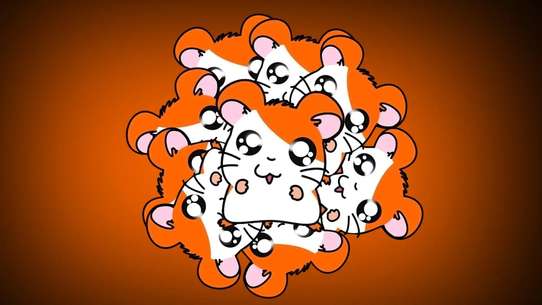 #21 - Jingle, the Wanderer
Season 1 - Episode 10 - Aired Sep 8, 2000
Laura's father asks her to deliver an important floppy disk to his office. While Laura packs her bag, Hamtaro gets trapped inside. On the way to Mr. Haruna's office, Hamtaro picks up two hitchhikers, Oxnard and Penelope, who have just escaped from an angry crow. When Oxnard's sunflower seed falls to the ground, Oxnard jumps out of Laura's bag to go after it, and Hamtaro and baby Penelope follow, not knowing that the yellow disk has slipped out of Laura's bag too. The hamsters get lost in the park and run into Jingle, the wandering Ham-Poet, who plays them prophetic ballads on his guitar. Soon an upset Laura appears, retracing her steps with her father, and when the Ham-Hams overhear that she has lost the floppy disk, they feel they must help her find it (even though they are not sure what a 'flo-pee' disk is for). Soon they discover that the rambling Jingle has found the disk and plans to use it as his new, hard, square, yellow pillow. Knowing that it's more important than a pillow,
2 votes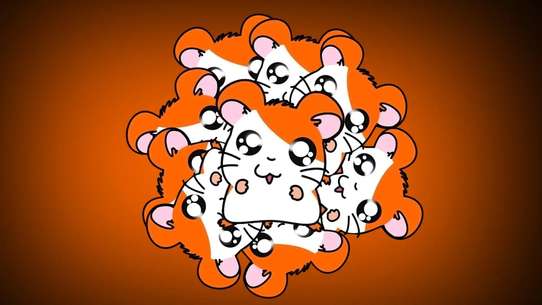 #22 - Brandy's Big Race
Season 2 - Episode 4 - Aired Jan 26, 2001
Laura and her family go to a dog sled race, and bring Brandy along. Hamtaro, Boss, Oxnard, and Bijou also tag along. Laura's family realize that Brandy isn't in such good shape. The hamsters decide to get Brandy to participate in the race to prove that Brandy's not useless. The hamsters run into some obstacle along the way, and eventually, they get lost. Brandy saves a bunny, and the bunny leads them to the front of the race. Brandy ends up neck and neck with the winner of last year's race, and starts to fall behind. Laura encourages Brandy, and Brandy wins the race for Laura.
2 votes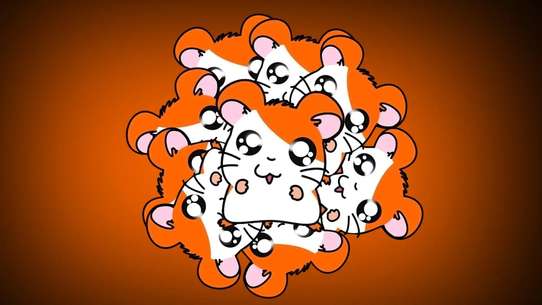 #23 - The Wise, Elder-Ham
Season 1 - Episode 11 - Aired Sep 15, 2000
Laura's grandma visits and tells Laura about her long-lost friend and their identical clocks. Laura decides to search for grandma's friend. Hamtaro tells the ham-hams and they decide to help out. They go to elder-ham and he leads them to the spot that Laura's grandma and her friend vowed to meet each other again someday. Hamtaro sees grandma's friend and sees Laura going the wrong way. he goes down and turns on grandma's friend's clock, and Laura hears it. She goes to get her grandma. They run toward each other and they remember the day they made their promise.
2 votes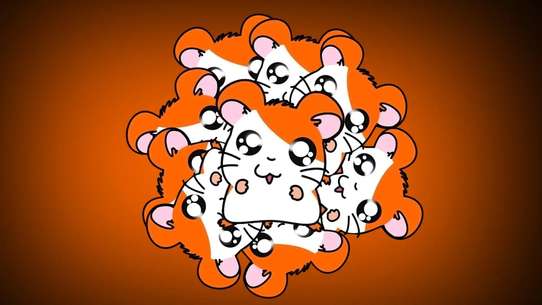 #24 - Boss is a Mom!
Season 2 - Episode 5 - Aired Feb 2, 2001
When Maxwell and Oxnard are out walking in the park, they find Boss fishing. This is confusing. They know that Boss likes fishing, but it's the middle of winter and they didn't think he was that dedicated. When Hamtaro shows up at the clubhouse that day, they tell him about it. Hamtaro is just as surprsied as they are. They wonder if maybe he isn't changing is diet or something. Bijou says that she was out walking when she saw Boss. She asked him if he wanted to walk with her. Boss said that he couldn't, he had something important to do. Everyone agrees that Boss turning down a walk with Bijou is very odd. So the ham-hams decide to find out what Boss is up to. They eventually find him in a secluded area tending to a kitten. They're all shocked and try to pull him away, thinking that he's in danger. But Boss insists that they send him back in. He explains what happened. He was out walking one day with some swiss cheese. The kitten came up to him, begging for some and at first he was sca
2 votes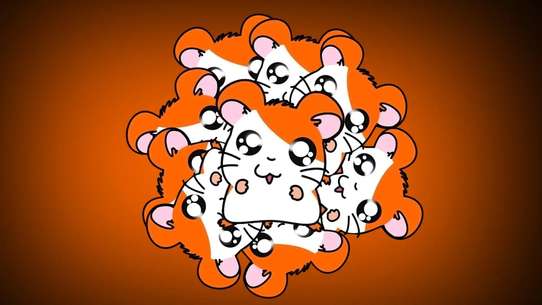 #25 - Bijou's in Danger!
Season 1 - Episode 12 - Aired Sep 22, 2000
When Laura and Kana go shopping, the Ham-Hams go along, but soon find danger in the shopping district. A large, mean cat lives in an alley in the district, and after Bijou goes down the alley, she doesn't return! The Ham-Hams go looking for her and find that Bijou has fainted among the alley-cat's kittens after being frightened by the protective mother cat. The Ham-Hams attempt a dramatic rescue, but Hamtaro and Boss are chased, and the others get trapped under a bucket. Unexpectedly, Laura and Kana show up and begin fawning over the baby kittens. The proud mother cat turns her attention away from the hamsters, and at last the Ham-Hams are able to make their escape.
2 votes