The BEST Episodes of Hak5
Every episode ever - ranked by fan votes!
Last Updated: Jun 24, 2019
Hak.5 (Hack Point Five) is not your conventional television show. This is a variety show covering technology, tips, programming, experiments, random goodies, mods, hacks, and laughs. We're not paid to do this, or affiliated with a big media giant. We're power users, administrators, programmers, modders, photographers, gamers, command-line junkies, security enthusiasts, etc, just like you. Instead of building a beowulf cluster for fun, we're building a beowulf cluster for fun, filming it, and sharing the project with you. Welcome to IPTV, welcome to Hak.5!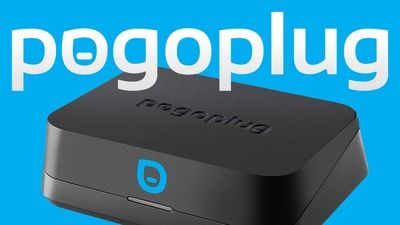 #1 - Ad Block and SSH Tunnel with Privoxy, Pogoplug Mobile, Process Forking and Grub2
Season 10 - Episode 14
This time on the show, Python + Privoxy = no more banner ads the your router level! Eighty of Dual Core reports. Plus, a cloud syncing NAS without the hassles of building and maintaining a BSD box or messing with Rsync to EC2! Not that you couldn't, just, this one's dead simple.
1 votes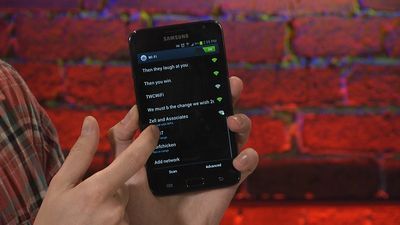 #2 - Occupineapple - Protesting with Spoofed WiFi SSIDs and the MK802 Android Mini PC
Season 12 - Episode 10
This time on the show, funny WiFi names, MDK3 and non-violent protesting with an Occupineapple. Plus,what's the deal with the MK802? I'll be reviewing this little Android PC. All that and more!
1 votes
#3 - Setting Up the a Secure, Portable Linux Installation and Installing Ubuntu Touch
Season 14 - Episode 6
Our thoughts on Ubuntu Touch and setting up the ultimate fast, secure, portable and persistant Linux installation. All that and more this time on Hak5!
1 votes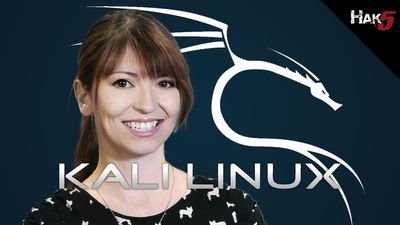 #4 - Reviewing Kali Linux and USB Rubber Ducky Payload Generator
Season 14 - Episode 8
This time on the show, The King is dead, long live the King! We review BackTrack's successor Kali Linux. Then Human Interface Device attacks with ease - Darren check out the USB Rubber Ducky payload generator, then hacking at 55 miles per hour, we hear your ideas on Hack Across America. All that and more, this time on Hak5!
1 votes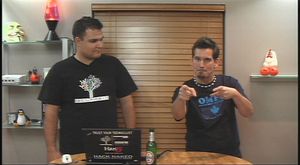 #5 - Not Found: Multi-Touch Mini, Virus Infection Analysis, Photosynth and Chrome
Season 4 - Episode 4
Building a mini multi-touch table. Analysis of a Virus Infection in Windows. Photo stitching to the extreme with Photosynth, and Google Chrome memory manager.
1 votes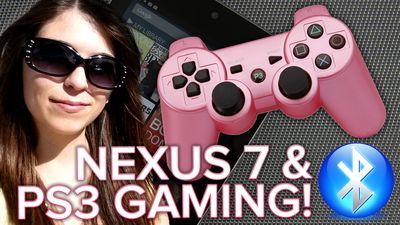 #6 - Gaming on the Nexus 7 with a PS3 controller via Bluetooth and Reverse Proxy Web Servers
Season 12 - Episode 8
Check out how you can start gaming with a Playstation 3 controller on Android!
1 votes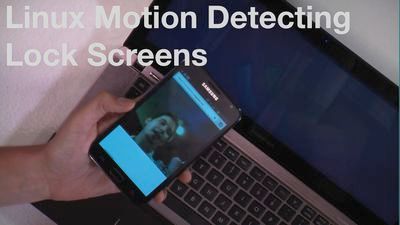 #7 - Linux Motion Detecting Lock Screens and Android NFC Hacking with Arduino
Season 12 - Episode 9
Motion detecting lock screens for Linux using motion and pagekite, NFC hacking on Android with an Arduino and how secure is that 80 character password really? All that and more, this time on Hak5!
1 votes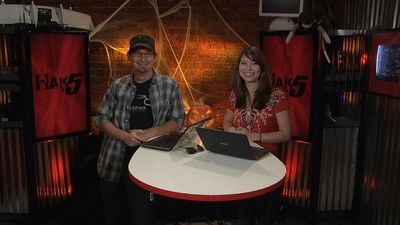 #8 - Eagle Eye, DroidMote and War Dialing
Season 12 - Episode 11
This time on the show, let the pwnage begin! Viss shares with us his Eagle Eye tool for evaluating tens of thousands of potentially insecure publicly accessible web servers with ease. What's out there? Red Light cameras, industrial automation systems, power plants? Oh my! Then I'll be controlling my MK802 with an phone - that's Android on Android action to the one there. Plus, war dialing! You heard me right, not driving, dialing. Senor Jiffy Pop explains why having your computer dial ten thousa
1 votes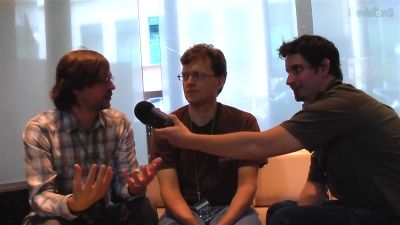 #9 - Hacking the Airwave with HackRF and Jailbreaking the NetGear NeoTV
Season 12 - Episode 12
This time on the show, Hack the Airwaves! Darren sits down with HackRF creators Mike Ossmann and Jared Boone at Toorcon San Diego. Then, rooting the Netgear NeoTV with just a remote? It's possible with just a little command injection. Plus, disk imaging in Linux the sexy way. All that and more!
1 votes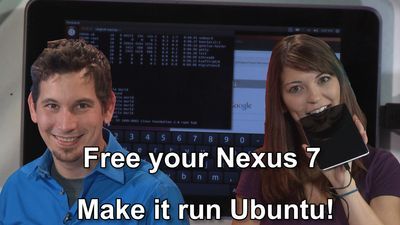 #10 - Free Your Nexus 7 - Make It Run Ubuntu!
Season 12 - Episode 20
This time on the show, installing Ubuntu on the Nexus 7. Plus, EtherApe, Backbox and Matriux. All that and more, this time on Hak5!
1 votes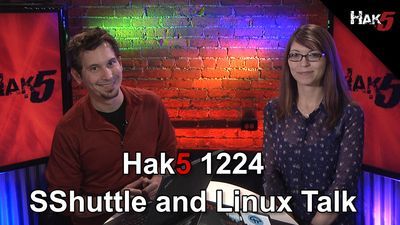 #11 - SShuttle and Linux Talk
Season 12 - Episode 24
This time on the show, can an SSH Proxy become a VPN? We're bridging networks with a wicked python script.. It's what happens when a transparent proxy gets together with a VPN and SSH. That's like a networking threesome! Plus, secure chat in Linux! All that and more, this time on Hak5!
1 votes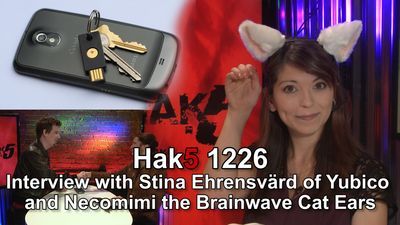 #12 - Interview with Stina Ehrensvärd of Yubico and Necomimi the Brainwave Cat Ears
Season 12 - Episode 26
This time on the show, something happened to Darren... He's AWOL somewhere in Europe or France or Geneva, on ITU business. Also talking about Yubico with Stina Ehrensvärd and Cat Ears! All that and more, this time on Hak5!
1 votes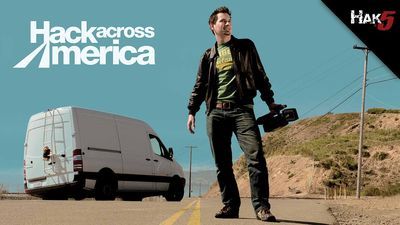 #13 - Announcing Hack Across America
Season 14 - Episode 7
Join Darren Kitchen and the Hak5 team as they embark on a 6 month North American tour visiting hackerspaces, holding workshops, talks and meetups and connecting with the community that so defines hacker culture.
1 votes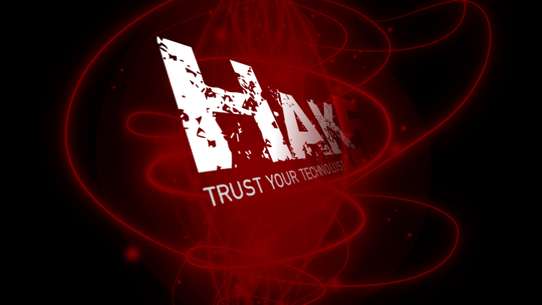 #14 - Sharing Public Keys, Turning your IRC client into a chat client, and Google Docs Tricks!
Season 14 - Episode 11
This time on the show, Encrypt all the things! We're continuing our discussion on OpenPGP and Keyservers! Then, connecting social media and Chat through IRC! Plus, secure Google Docs tricks. All that and more, this time on Hak5!
1 votes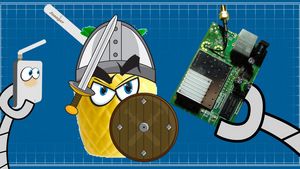 #15 - Windows USB Booting, Fon Hacking Illustrated, DimDim, DeskSpace and Portals
Season 4 - Episode 5
Booting Windows from a USB key using the Windows Automated Installation Kit. Unlocking the Fon and Installing Jasager — Illustrated. Desktop and meeting collaboration using DimDim, the free open source online collaboration software. Turn your Windows desktop into a 3D spaces cube, and more!
1 votes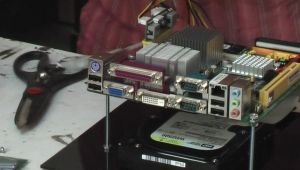 #16 - Building a high performance home router
Season 7 - Episode 18
Make your home network scream with a high performance router and firewall. Darren builds a custom network appliance using cheap parts, free and open source software and more power tools than he's typically allowed to touch. Plus, need an online backup solution? Fancy 50 gigs in the cloud for free? Shannon's got the hookup.
1 votes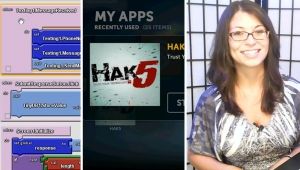 #17 - Android App Inventor & Boxee Development Part 2, and SDExplorer
Season 8 - Episode 2
Following up from last week Darren is diving deeper into the Android App Inventor while Jason has you building the Boxee equivalent to Hello World -- which is actually quite useful! Then Shannon has just the tool to make those 25 gigs of free Skydrive storage useful.
1 votes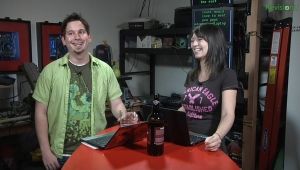 #18 - Linux man-in-the-middle attacks, detecting Firesheep in Firefox, HTTPD fingerprinting & spy satellites!
Season 9 - Episode 8
Defending against cookie hijacking attacks, man-in-the-middle tools for Linux, fingerprinting web servers the easy way, managing multiple SSH sessions and tracking govenment spy satellites! All that and more, this time on Hak5!
1 votes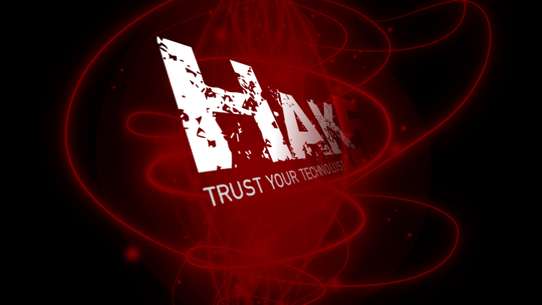 #19 - How to Sync Google Drive on Linux and Reviewing REMnux
Season 14 - Episode 9
This time on the show, Shannon reviews the malware analysis disto REMnux. Darren check out Google Drive Sync Alternatives, then wrapping it up with EliteWraps. All that and more, this time on Hak5!
1 votes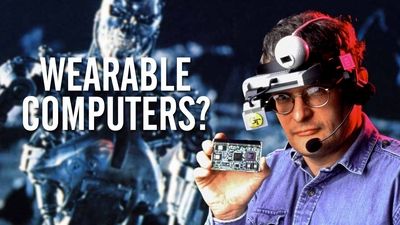 #20 - Source Code, Ponies and Cyborgs!
Season 11 - Episode 1
Is wearable computing a practical reality? Darren speaks with Greg Priest-Dorman, a fellow geek who's been building and wearing the tech for 12 years. Plus open source gaming that involves Ponies!
1 votes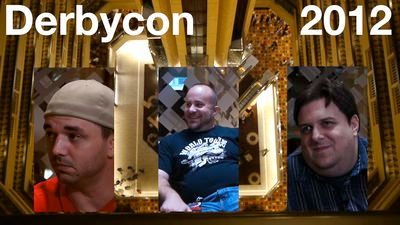 #21 - Derbycon 2012
Season 12 - Episode 7
We're joined by Skip of Passing-The-Hash to talk Windows Auth Tokens, then Mubix from Room362 shares his unprivileged network mapping utility, and Chris Gates of Carnal 0wnage farms Linked In and trolls incident response teams.
1 votes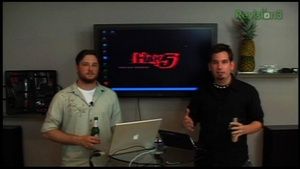 #22 - Wi-Fi Pineapples
Season 4 - Episode 1
In this season premiere episode of Hak5 Mubix joins us to talk about what's new in Maltego, an open source forensics and intelligence gathering tool. Shannon rocks out with Audio surf, and Darren heads downtown to the coffee shop to own a wireless network with a pineapple. Grab some hax0rflakes 'cause the bricks are gone and we're back!
1 votes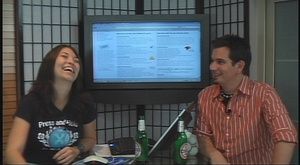 #23 - Spicy Reverse Engineering
Season 4 - Episode 2
In this episode of Hak5 Matt shows us how to map our networks with Spiceworks, an open source infrastructure mapping tool. Chris Gerling breaks down reverse engineering, Shannon talks about OpenDNS, and Christine has a Windows utility for everyone running multiple monitors.
1 votes