The Best Episodes of Hak5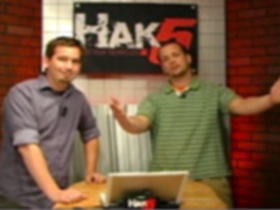 #1 - Episode 1 0.00
Season 3 - Episode 1
In this season premiere episode of Hak5 Wess brings us an underwater camera enclosure mod, Alli shows us how to make our own nifty Photoshop brushes, and Darren gets his hack on with some cracked USB Wi-Fi for packet-sniffing goodness. Plus this month's Trivia, LAN Party, and the latest in the EvilServer saga.
Directors: Wess Tobler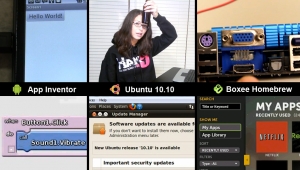 #2 - Android App Inventor, Building a Boxee Box, Ubuntu 10.10 0.00
Season 8 - Episode 1
Hak5 kicks off another season with a plethora of projects. Darren gets his code on with Google's new App Inventor for Android - a spiffy new web based drag-and-drop WYSIWYG development environment. Jason joins us for a little homebrew Boxee machine building and app development, and Shannon's around for a little Ubuntu 10.10 lovin'
#3 - Episode 1 0.00
Season 1 - Episode 1
In this pilot episode of Hak.5 we test to see if the speed at which you war drive affects your ability to pick up access points. We also show you how to control your lights from an Internet enabled cell phone, kill remote windows processes, modify the gamecube to enable DVD playback, and custom paint your PC case. Plus a Windows XP installation tip everyone should know.
Directors: Darren

,

Wess

,

Alli

,

Jonathan

,

Harrison
#4 - DefCon 22; Municipal Mesh, Social Engineering, Hackers, and Airplane Security Systems 0.00
Season 17 - Episode 1
This time on a DefCon 22 Hak5 Special the team comes to you from Las Vegas where we learn about Police Remote WiFi Stations, Social Engineering in Pen Testing, The Saftey Of AirPlane Systems, and a Conversation with Jayson E Street. All that and more, this time on Hak5!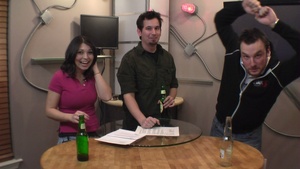 #5 - Won't you be my neighbor? 0.00
Season 5 - Episode 1
Getting to know your neighbors — Darren takes a trip around your network with nmap, THE open source network security scanner. Want to obscure your OS fingerprint? Make a Windows Box show up as a printer? Shannon's got just the thing. And Matt takes a first look at the Napera N24 smart network switch / security appliance. All that and more on this Hak5 Season 5 Premiere!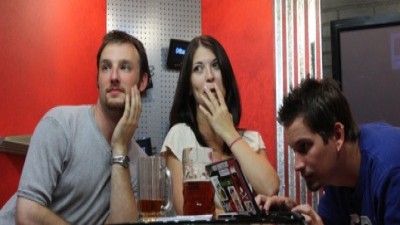 #6 - New Digs 0.00
Season 6 - Episode 1
Engineering a mid size office network from the ground up. Matt shares with us tips on switch stacking and more. Palm centro security? Shannon shows us how to bypass SIM lockout. And Darren's getting his grub2 on without borking his ubuntu box. All that and more on this episode of Hak5.
#7 - RFID Injection and Laser Hands at Toorcamp 2012 0.00
Season 12 - Episode 1
Darren travels to the North Western most corner of the continental US for Toorcamp -- an epic Hacker Camp hosting the most some of the nations most creative hackers, makers, movers and shakers.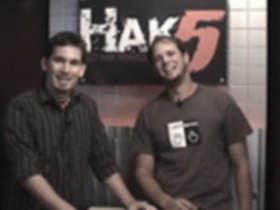 #8 - Episode 1 0.00
Season 2 - Episode 1
In this episode Darren shows us how to unite Windows, Mac, and Linux desktops with Synergy. Wess builds an automatic LED lamp, while Limin Li joins us to show off the setup of the digital DJ. Plus Interviews with Harrison Holland of Sploitcast and Jason Davis of MD5Lookup at the sixth Hackers On Planet Earth conference in New York. And as always details on this month's LAN party, trivia, poll, and geeky sketches.
Directors: Wess Tobler
#9 - 0.00
Season 9 - Episode 0
#10 - 0.00
Season 10 - Episode 0
#11 - Going Deeper Into GNURadio Companion 0.00
Season 16 - Episode 1
Advanced Software Defined Radio - Shannon and Darren get deeper into GNURadio Companion on Pentoo for more RTL-SDR fun. All that and more, this time on Hak5!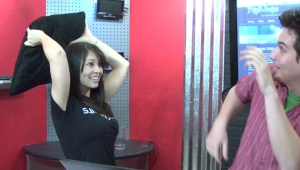 #12 - Botnet Command & Control and Man-in-the-Middle detection 0.00
Season 7 - Episode 1
Following our 2010 Shmoocon special we're joined in studio by security expert and programmer extraordinaire Robin Wood to talk about his proof of concept botnet command and control tool KreiosC2. We also discuss tools for detecting traditional Man-in-the-Middle attacks. And stay tuned for a special season seven announcement.
#13 - Arduino Serial Connection ASCII Art, and Darren Visits Tempelhof! 0.00
Season 18 - Episode 1
Today on Hak5, Shannon has some fun with the serial connection on an Arduino, and Darren joins from Tempelhof.
#14 - Multiplexing screens, Nexpose at RSA, Packet Sniffers and File Automation 0.00
Season 9 - Episode 1
Season 9 Premieres with the return of Shannon "Snubs" Morse and Paul "the camera guy" Tobias. We kick around the hacker headlines, get the low-down on Nexpose from Rapid7 at RSA, automate file mangement in windows, multiplex some screen sessions, capture packets from the command line and a lot more.
#15 - What's Up with the Duck? 0.00
Season 15 - Episode 1
Running the occasional Windows program with out cramping your Linux lifestyle, Windows exfiltration with the USB Rubber Ducky and a tour of the Los Angeles hacker space; CrashSpace. All that and more, this time on Hak5!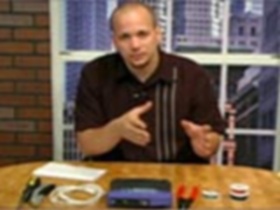 #16 - Episode 2 0.00
Season 3 - Episode 2
In this episode Wess mods the Linksys WRT54G wireless router and adds Power-over-Ethernet functionality. Darren checks out Anywhere.FM which pretty much lives up to its name. And our pal Mubix joins us via Skype for a paranoia inducing look at anonymous enumeration tools online. Plus this month's Trivia, LAN Party, and of course, the saga continues.
Directors: Wess Tobler
#17 - 15 Second Password Hack, Mr. Robot Style 0.00
Season 21 - Episode 1
Pilfering Passwords with the USB Rubber Ducky. Can you social engineer your target into plugging in a USB drive? How about distracting 'em for the briefest of moments? 15 seconds of physical access and a USB Rubber Ducky is all it takes to swipe passwords from an unattended PC. In honor of the USB Rubber Ducky appearance on a recent episode of Mr Robot, we're recreating this Hollywood hack and showing how easy it is to deploy malware and exfiltrate data using this Hak5 tool.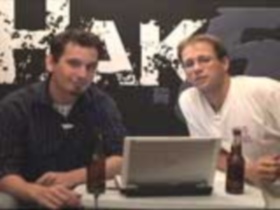 #18 - Episode 2 0.00
Season 1 - Episode 2
n this episode of Hak.5 we show you how to install a 12-volt accessory outlet in your case, add a webcam to the light script, keep your taskbar clean with a free utility, manage the Windows XP firewall from the command line, create a leet external hard drive case, and install a unix-like disk image over a network. Plus a special interview with an Internet Icon.
Directors: Darren

,

Wess

,

Alli

,

Jonathan

,

Harrison
#19 - Linux RC Rovers, PHP Compiled and Napera 0.00
Season 5 - Episode 2
Darren's got a soldering iron and knows how to use it. In this episode we kick off the HakHouse Rover project and web enable an inexpensive RC Tank using a Phidget USB Interface Kit. Then Jody Franklin joins us to talk about compiling PHP and using Netsh to renumber IP addresses in Windows. And Matt has a follow up to your questions about Napera. Plus our weekly trivia, LAN Party and a ton of fun.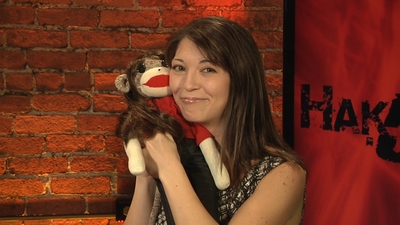 #20 - Backtrack 5 Root Encryption and Ubuntu 12.04 - Precise Pangolin First Look! 0.00
Season 11 - Episode 2
Ubuntu 12.04 is around the corner and we have a first look at its new Heads-Up display. Then Eighty of Dual Core joins us to setup Backtrack 5 with root encryption. Plus Ubuntu on Android?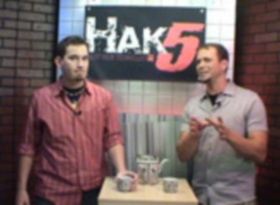 #21 - Episode 2 0.00
Season 2 - Episode 2
In this episode Darren builds a Network Attached Storage server for our home network using a spare PC, a compact flash card, and some BSD. Paul brings us Doom on the iPod using Linux and some geeky voodoo. Wess crafts a unique LED liquor cabinet for about a hundred bucks. And Darren puts on his slightly darker than gray hat with a USB key that owns Windows machines in a matter of seconds (with a little prevention thrown in for good measure). Plus this month's trivia, poll, & LAN party details from the lovely and talented Alli.
Directors: Wess Tobler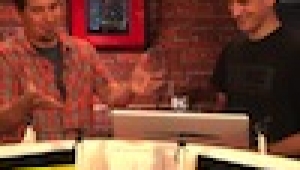 #22 - Quadshot: Open Source Autopilot Programming, PinguyOS and Hacker Headlines Remix 0.00
Season 10 - Episode 2
Piotr from the Quadshot project to talks with Darren about their unique autopilot hardware, the LISA. Shannon shares her thoughts on the easy-to-use Linux distro PinguyOS. And Dale Chase takes the mic for a little Hacker Headlines Remix.
#23 - Mapping with Balloons, Building a GSM Network with Shadytel and Hacker Pants 0.00
Season 12 - Episode 2
This time on the show we continue coverage of Toorcamp 2012 - The American Hacker Camp. Darren speaks with Mathew L of Public Laboratory about Balloon mapping. Then Shadytel shares their experience building a certified experimental GSM network. Plus why do hacker's pants weigh 3 pounds? Ronin of HackFromACave explains.
#24 - How to Benchmark Your Linux System And Exfiltration Ducky Attacks 0.00
Season 15 - Episode 2
Windows exfiltration with a USB thumb drive and a USB Rubber Ducky and Benchmarking Your Linux Systems. All that and more, this time on Hak5!
#25 - Decoding Digital Subcarriers with a $20 SDR 0.00
Season 16 - Episode 2
Join Shannon Morse and Darren Kitchen this week as they dive into radio subcarriers! Using a $20 USB dongle, Free Open Source Software Defined Radio toolkits and a little bit of Python the gang sets out to decode digital signals embedded in broadcast FM stations. All that and more, this time on Hak5!