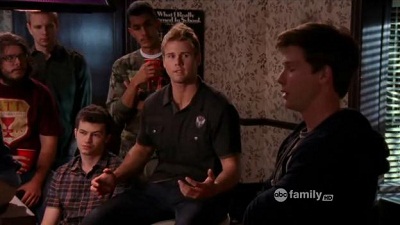 #1 - Legacy 8.94
Season 4 - Episode 10
In the series finale, the Kappa Taus try to stop the demolition of their house. Meanwhile, Cappie and Casey come to a realization about their on-again, off-again romance; and Cappie and Evan determine whether their friendship is meant to last.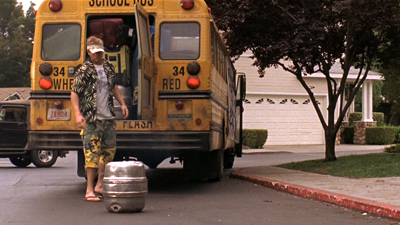 #2 - Spring Broke 8.62
Season 1 - Episode 22
The students enjoy spring break on the beach. Cappie and Casey explore their new friendship at a time when Rebecca needs Cappie's attention. Evan looks to move on and escape his feelings and ends up with a familiar person. Rusty returns to school and on his way back he reunites with old friends.
Directors: Michael Lange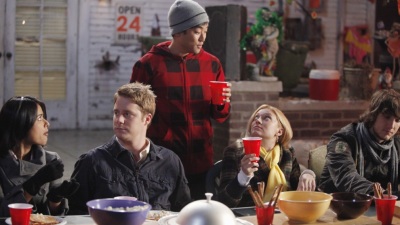 #3 - The Wish Pretzel 8.59
Season 3 - Episode 9
Everyone is packing their bags and heading home for Thanksgiving, but Casey and Rusty find themselves stranded at CRU when their parents leave them behind for Maui. Will Thanksgiving at CRU beat going home for the holidays? A surprise at the end will leave you speechless and wanting more.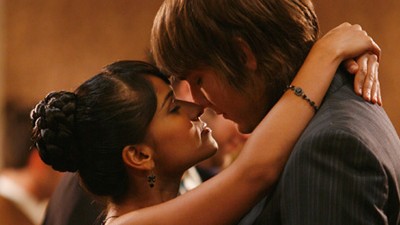 #4 - Freshman Daze 8.50
Season 1 - Episode 15
With the annual Greek Ball on the horizon, Casey and Cappie recall a fateful development from their freshman year, and Casey is also reminded of a selfless act by Frannie that had a major impact on her life.
Directors: Michael Lange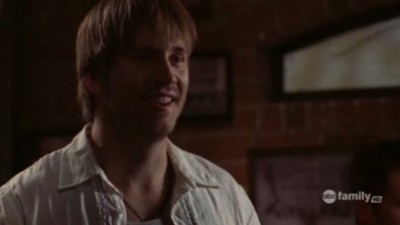 #5 - Big Littles and Jumbo Shrimp 8.50
Season 2 - Episode 14
Troubled by the recent discovery that Andy hooked up with Jordan, Rusty is hesitant to take Andy on as his little brother. Will Rusty be able to get past the budding relationship to become the big brother Cappie has been to him? When Cappie hears of Rusty's reluctance, he takes Rusty aside to remind him that he brought Andy as a pledge to the fraternity and it is his responsibility to be the best Big Brother that Rusty can be for him. Meanwhile, when Evan's real-life brother, Patrick, comes for a visit, their celebration at Dobler's is interrupted by Cappie and the three end up reminiscing about their old camp days. But later Patrick shocks and disappoints Evan by asking for money. Frustrated by his brother's actions, Evan takes it out on Frannie. When Casey and Rebecca believe that the thief responsible for stealing the ZBZ food supply is Fisher, they can't figure out why Ashleigh won't accept it. But when they dig a little further, Ashleigh reveals the delicious truth.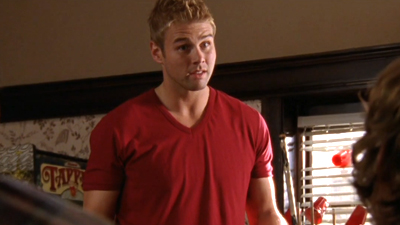 #6 - All About Beav 8.48
Season 4 - Episode 4
Beaver goes to class to find he got an F on his paper because it's plagiarized. He's needs to write a decent, original paper by the next morning or the F stays on his record. Casey talks with Katherine in hopes of forming a study group with her, but Katherine says she doesn't like study groups. Beaver meets Katherine, and is instantly smitten. Rusty and Dana are working on a science project together, and Ashleigh joins in to help make their slideshow more presentable. Dana requests to be called a co-inventor on the credits page, but when Rusty finds out, his anger ruins the presentation. The committee likes the invention, but pulls Rusty from the project and gives it to a professional team. Rebecca invites Cappie to the pledge party so she can make Evan jealous. Casey and Beaver team up in search of case summaries for Casey. Beaver accidentally invites Katherine along as they search for notes, much to Casey's dismay.
Directors: Lee Rose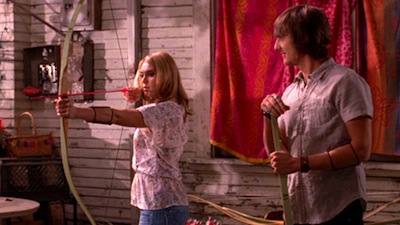 #7 - Love, Actually, Possibly, Maybe... or Not 8.47
Season 3 - Episode 15
It's Valentine's Day at CRU and love is in the air! Casey and Cappie are at war over who can come up with the most romantic Valentine's Day gift. Casey also tries her hand at playing Cupid when she sets Katherine up with Rusty in an attempt to get back in Katherine's good graces. Will Katherine and Rusty spark a love connection or will their awkwardness get in the way?
Directors: Mark Rosman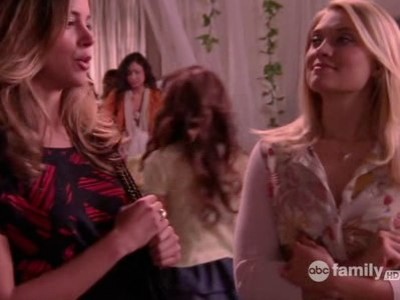 #8 - Agents for Change 8.46
Season 4 - Episode 9
ZBZ becomes a finalist for the best chapter in the nation and Rebecca takes charge with an iron first, she even goes so far as to invite Frannie, now employed at CAA, to help them prepare. Casey worries Rebecca is turning into Frannie, who tries to rekindle a friendship with her.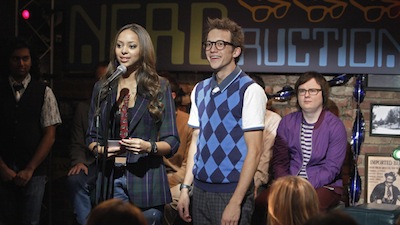 #9 - Pride and Punishment 8.46
Season 3 - Episode 12
The ZBZ's are still on edge when they hear their candle is responsible for the Gamma Psi fire, and Casey cracks under the guilt, putting the ZBZ house in jeopardy! Hoping to boost morale and her marketing major, Ashleigh enlists Rusty and Dale in a philanthropic "Geek Auction," but it's up to Casey to play dirty to save the ZBZ's, their house and their Greek rank. Find out if Casey can save the day.
Directors: John T. Kretchmer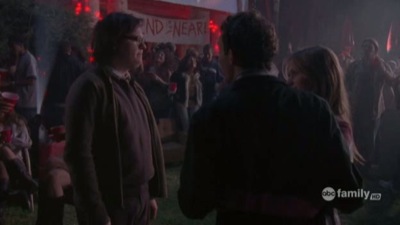 #10 - At World's End 8.46
Season 2 - Episode 22
After she falls into a manhole risking her life, coupled with the Kappa Tau's throwing an "End of the World" party, Casey is sent into an emotional tailspin, questioning her relationship with Max and her lingering feelings for Cappie. Meanwhile, Ashleigh faces her own punishment with Pan Hellenic after a complaint is lodged by Frannie for the Homecoming Float sabotage. Ashleigh turns to Casey to help fight the charge, but when Casey gets caught up in her own personal drama, she leaves Ashleigh to face Frannie alone. And with Dale having trouble keeping his cougar girlfriend's sexual advances at bay and Calvin trying his best to resist hooking up with his new hot roommate, Grant. Dale convinces Calvin to go in on a "purity pledge" partnership so they can help each resist their most recent temptations.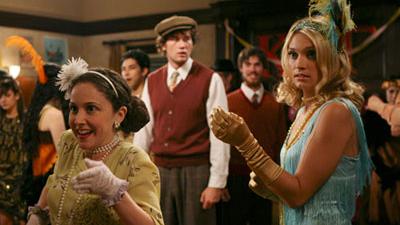 #11 - The Great Cappie 8.45
Season 1 - Episode 12
Hoping to sneak around Dean Bowman's probationary despotism, Casey tries to liven up the Zeta Betas by joining forces with Cappie and his Kappa Tau brothers to plan a Prohibition party with a Great Gatsby theme.
Directors: Michael Lange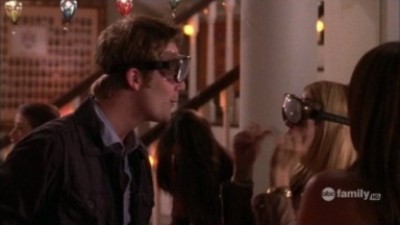 #12 - High and Dry 8.44
Season 3 - Episode 4
Casey patrols non-alcohol party night during Dry Weekend on campus until she and Evan unknowingly eat some special brownies. Meanwhile, Grant's old high school girlfriend surprises him with a visit, and Rusty seeks academic help at a book signing.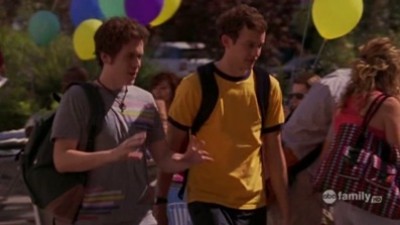 #13 - From Rushing with Love 8.44
Season 2 - Episode 12
Now a sophomore, Rusty gets to participate in Rush Week for the first time and he is determined to land Andy as a pledge for Kappa Tau, but Calvin feels the pressure from Evan to get Andy to pledge Omega Chi. Who will prevail in the battle for the big man on campus? Ashleigh and Casey start to doubt Rebecca's "mole" abilities and begin to question whether she's actually a double-agent for Frannie's new sorority when the ZBZ girls' rush week "Project Runway" fashion skit is successfully sabotaged by Frannie.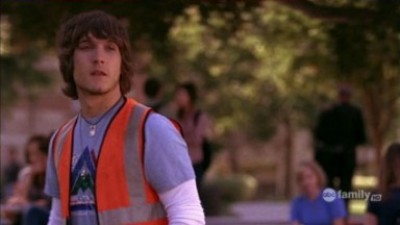 #14 - The Day After 8.39
Season 3 - Episode 1
The students at CRU feel the ramifications of the Kappa Tau's "End of the World" Party. Rusty risks being dropped from the honors program if he cannot raise his grade in organic chemistry and Casey adjusts to single life.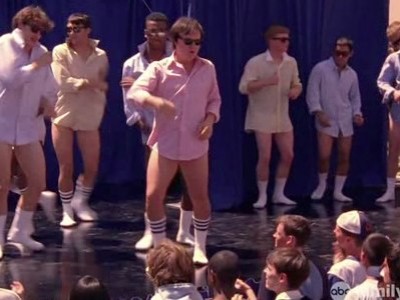 #15 - Subclass Plagiostomi 8.37
Season 4 - Episode 8
Kappa Tau faces academic probation when one of their pledges mysteriously receives straight F's, the KT's suspect Omega Chi and Dale are behind it. Rebecca uses the investigation as her post Evan break up coping mechanism and discovers that Omega Chi is actually playing a trick on Dale. Evan takes revenge on Casey for his break up with Rebecca by attempting to make her look less than capable in her Law school studies.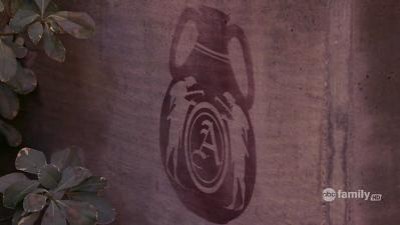 #16 - Divine Secrets & the ZBZ Sisterhood 8.36
Season 2 - Episode 18
Rusty attempts to solve a mystery involving a secret service he ran across on campus in hopes of impressing Cappie. Meanwhile, some of Frannie's defectors from ZBZ house have asked to return, and Rebecca seeks dating advice from Calvin as she readies to go out with Robin.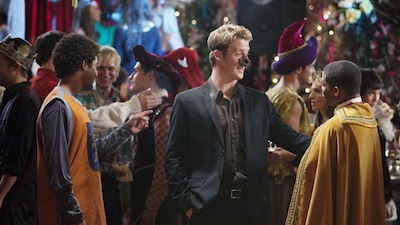 #17 - I Know What You Did Last Semester 8.36
Season 3 - Episode 11
The Cyprus Rhodes students are preparing for the "Help Us Rebuild Our Castle Fairytale Ball" for the Gamma Psi's - some out of guilt - by picking out their best prince and princess attire.
Directors: Michael Lange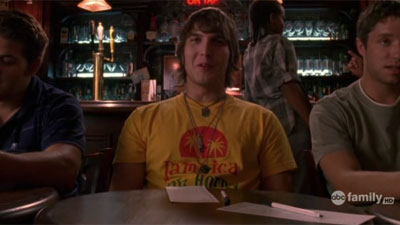 #18 - The Popular Vote 8.36
Season 2 - Episode 8
Frannie and Casey sling mud at each other as the sorority presidential election approaches; Calvin faces the consequences after he cheats on Michael.
Directors: Melanie Mayron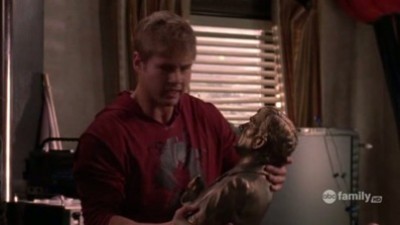 #19 - Guilty Treasures 8.35
Season 2 - Episode 17
The KTs race to return a stash of stolen campus goods, hoping not to get caught by security. Elsewhere, Casey sneaks Max into a faculty party so he can meet a visiting professor that needs an intern, and Ashleigh considers taking her relationship with Fisher public.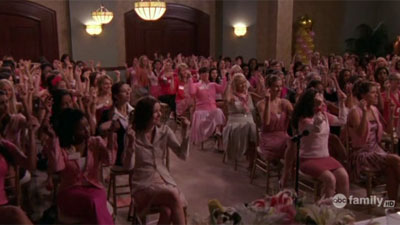 #20 - See You Next Time, Sisters! 8.35
Season 2 - Episode 6
The ZBZ women attend their national sorority convention; a party for the engineering department gets out of control; Evan takes advantage of Frannie's absence.
Directors: Michael Lange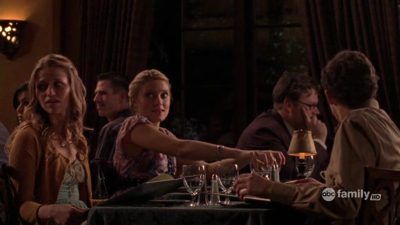 #21 - Isn't it Bro Mantic 8.34
Season 2 - Episode 20
A lonely Casey meddles in Rusty's new romance with Jordan. Elsewhere, Calvin finally gets a new roommate, and then he discovers that the guy has a surprising secret; and Evan and Cappie reignite their rivalry, this time over a secret-society member.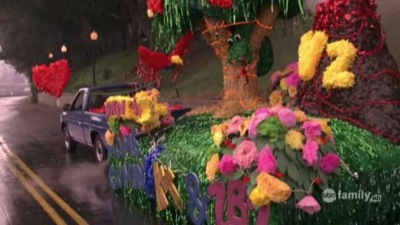 #22 - Tailgate Expectations 8.34
Season 2 - Episode 21
Rusty and Ashleigh try hard to win the float competition, while Casey and Cappie try avoid each other as Homecoming Week heats up. Elsewhere, Evan gets word that he may lose his trust fund, and Ashleigh uncovers one of Fisher's secrets.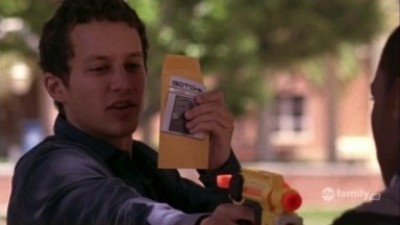 #23 - The Half Naked Gun 8.33
Season 3 - Episode 3
It's time for the annual all-Greek "Undie Run", and the Pan-Hellenic board voted strongly against it. In an effort to change the vote, Casey uses her political savvy to enlist IFC president, Evan, to stage a petition signing. Meanwhile, it's nearing the end of the Greek-wide game of Gotcha!, and only Rusty and Jordan are left, which puts a damper in their effort to spend alone time together. Additionally, Evan finds out about Calvin and Grant's relationship and helps them keep it a secret from the rest of Omega Chi.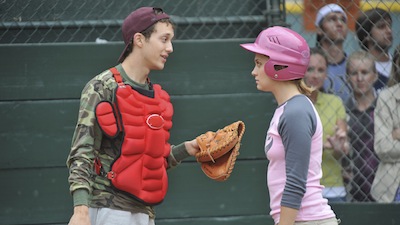 #24 - Take Me Out 8.32
Season 3 - Episode 13
It's the All-Greek baseball game and alliances are tested on and off the field. With the hope of winning more blue ribbon points, the ZBZs partner with the Omega Chi's, throwing off Cappie and Casey's love game by pitting them against each other. Watch the Greeks take to the field.
Directors: Lee Rose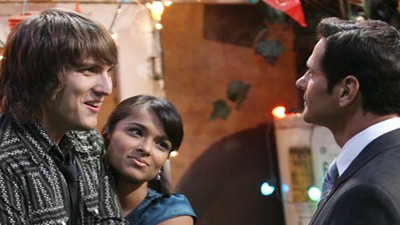 #25 - 47 Hours & 11 Minutes 8.31
Season 1 - Episode 17
The parents visit the campus for Freshman Parents Weekend. Rusty tries to hide something from his parents but Casey wants him to come clean in an attempt to get their parents off her case. Everyone takes care of Senator Logan while his daughter tries to have him hate Cappie. Dale seems to be the only one who is happy to see his friendly parents.
Directors: Fred Gerber