The BEST Episodes of Geordie Shore
Every episode ever - ranked by fan votes!
Last Updated: Jun 9, 2021
Geordie Shore is a reality television series, broadcast by MTV (UK and Ireland). Set in and around Newcastle upon Tyne, it is the British adaptation of American show Jersey Shore. Let's get mortal!
Watch Now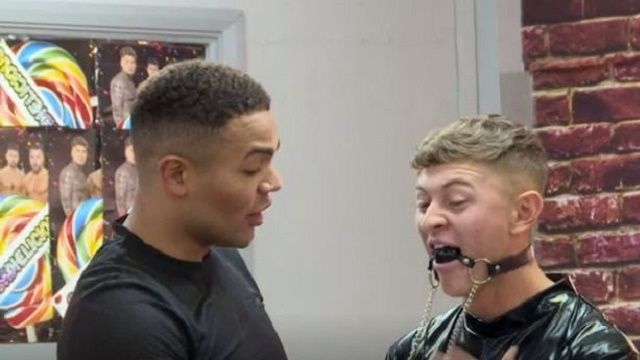 #1 - Geordie-licious!
Season 21 - Episode 8 - Aired Sep 15, 2020
It's the final night and the squad host an event. The pressure is on to deliver a party to remember - Amelia sings, Nathan rocks the frock and the lads do a strip.
12 votes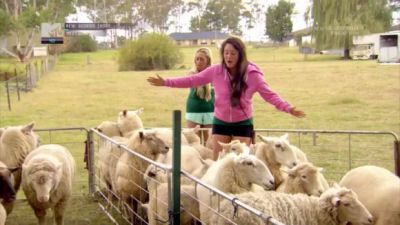 #2 - Episode 8
Season 6 - Episode 8 - Aired Aug 27, 2013
As their time in Sydney comes to an end, the singles make it their mission to have a wild night out in the Whitsundays. Vicky and Fit Dan have a never ending date, Scotty sets out to find some company and an indiscretion from Gary sees him joining James in the Prison Hotel. And will Charlotte get closure once and for all?
47 votes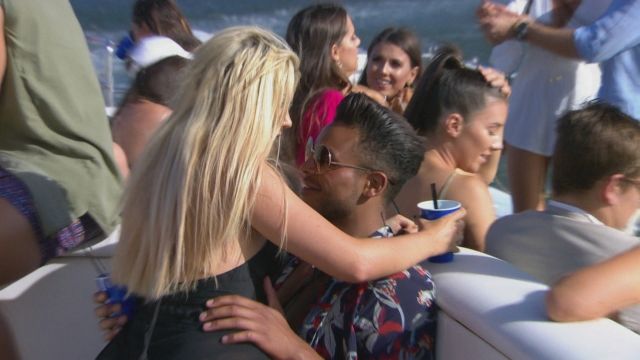 #3 - The Ultimate Food Fight
Season 17 - Episode 12 - Aired Jul 31, 2018
​It's almost time for the Geordies to head back to the Toon but not before a farewell Booze Cruise! Sam and Chloe make things permanent and it's painful! There's tears all round when it's time to say goodbye, especially from Sophie and Alex. Awwwwww!
34 votes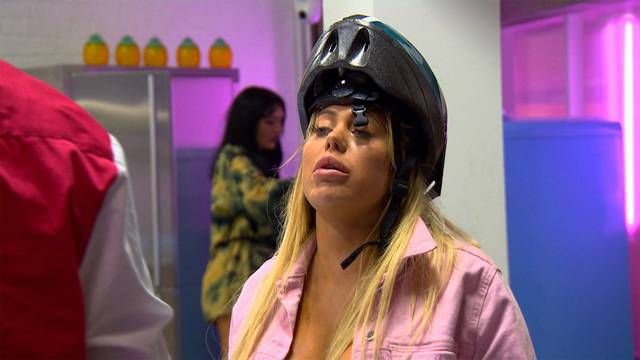 #4 - Sophie And Sam Fall Out
Season 18 - Episode 4 - Aired Nov 6, 2018
After their trip to Blackpool the gang couldn't be better, but that changes when they get back to the Toon. Tensions in Sam and Chloe's relationship spill over and send them packing.
30 votes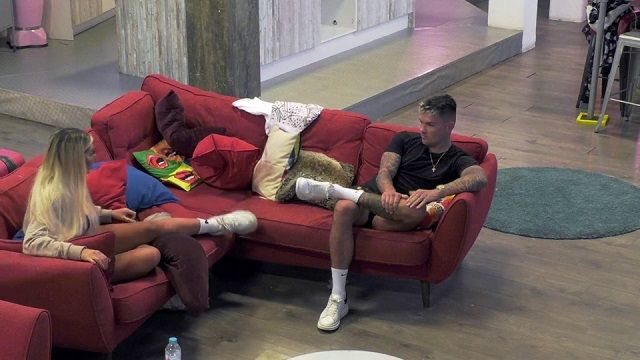 #5 - Breaking Point
Season 20 - Episode 8 - Aired Dec 17, 2019
James tells Sam about Chloe's kiss in Ibiza, and Sam confronts her. Chloe can't believe Abbie let the secret slip. Sam decides to leave the house for good!
18 votes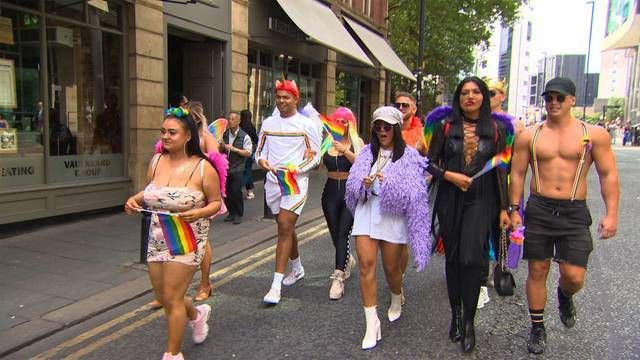 #6 - A Double Return
Season 18 - Episode 8 - Aired Dec 4, 2018
Sophie is lost for words when Aussie Alex makes a surprise visit. The house is proper buzzing when Holly returns and takes them to Newcastle Pride for much needed fun, drinking & dancing!
23 votes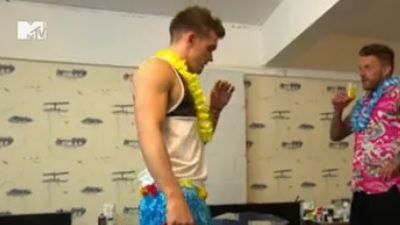 #7 - Episode 8
Season 8 - Episode 8 - Aired Sep 9, 2014
Will Aaron and Marnie finally get together and will Gaz and Scott make up after Gaz broke his own Lad Code? Meanwhile Charlotte and Holly announce Geordie Shore's first-ever wedding!
59 votes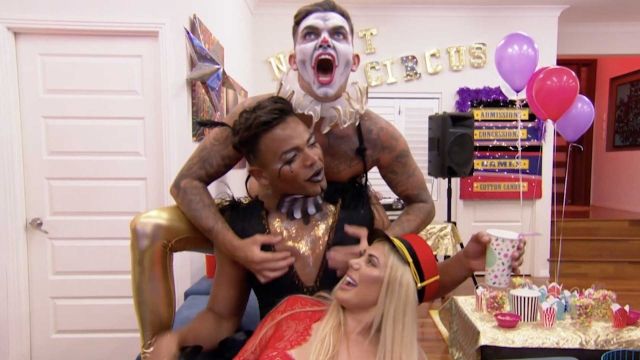 #8 - The Shag Pad Invasion
Season 17 - Episode 6 - Aired Jun 19, 2018
Geordie House Parties are a thing of legend – getting mortal, tashing on, and a few home truths, but will it be the end of the party for Grant and Abbie? Sam sees red when Chloe gets up close with Alex however, Nathan has the last laugh.
41 votes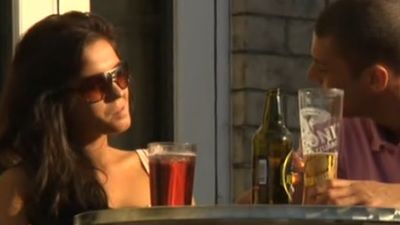 #9 - Episode 3
Season 1 - Episode 3 - Aired Jun 7, 2011
It's Jay's birthday in Geordie Shore: Vicky plays the dutiful "girlfriend", Holly's boyfriend Dan makes a surprise visit and Charlotte loses her battle to fight off Gaz. But eight become seven as the house is rocked by a shock departure.
187 votes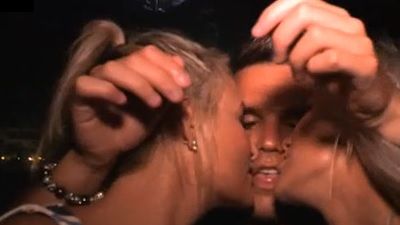 #10 - Episode 6
Season 3 - Episode 6 - Aired Jul 31, 2012
Gary, jumps into yet another threesome and an unexpected phone call means James has to choose between his best mates and Holly.... For Charlotte, a night out trying to forget about Gary ends with disastrous results. The housemates are devastated as Sophie reveals that she wants to leave Mexico to return to boyfriend Joel in the UK.
149 votes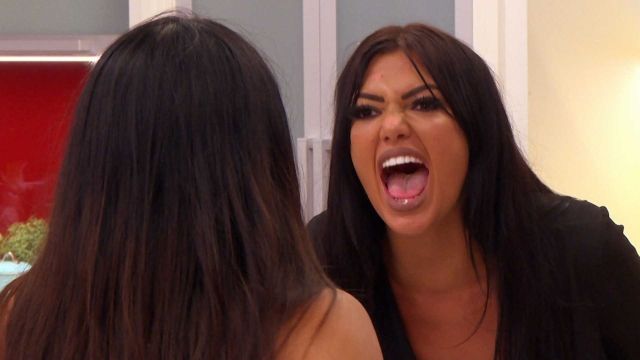 #11 - The New Geordie
Season 17 - Episode 9 - Aired Jul 10, 2018
The gang wake up in the outback and fully immerse themselves in the local ways - Sheep shearing and bush tucker. A night at the local strip joint brings tips for Abbie and Sophie goes all out to get her man. Back at the GC there's a new Geordie waiting!
37 votes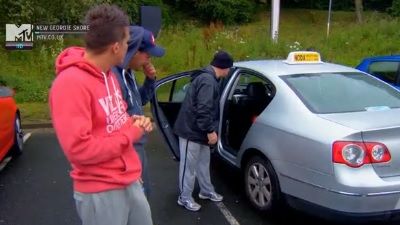 #12 - Episode 8
Season 4 - Episode 8 - Aired Dec 18, 2012
It's all coming to an end in the Geordie Shore house with some keener to leave than others, but before they pack their bags, there's still time for a big blow out bash Geordie style and it seems like love is all around as those warm and fuzzy familiar feelings resurface once again.
50 votes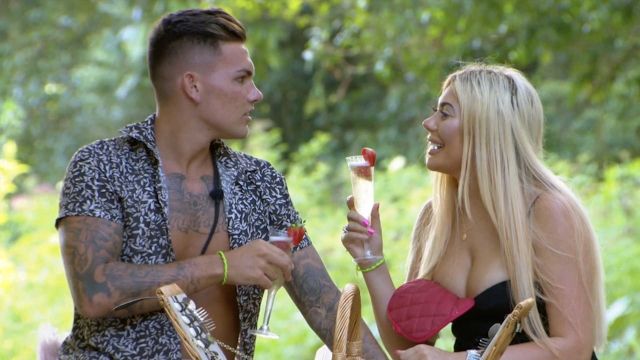 #13 - The Next Step
Season 17 - Episode 5 - Aired Jun 12, 2018
Making up is a bridge too far for someone and they pack their bags. Chloe puts on a show that Sam will never forget. Grant finds himself cosy in the girl's bedroom and Sophie's search for a boy brings her a lot closer to home.
43 votes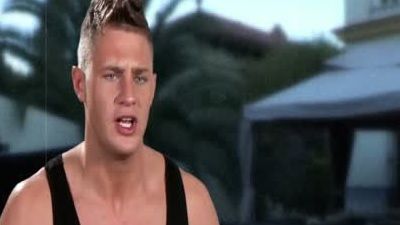 #14 - Episode 6
Season 5 - Episode 6 - Aired Mar 26, 2013
Charlotte returns to the Geordie Shore house just in time to join the rest of the gang on a Geordie Tour of Barcelona. There's booze and banter aplenty as Dan leads the lads on a night out, and with Ricci out of the picture, single Vicky leads a stag do on a sightseeing tour. And as our favourite Geordies bathe in the Spanish sun, sea, sex and sangria - Charlotte has a bombshell to drop on Gary...
118 votes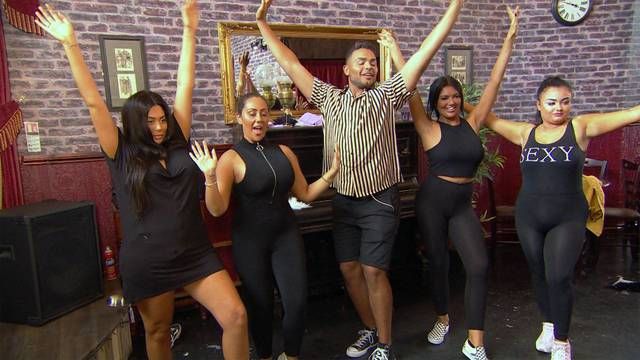 #15 - Benidorm Bound
Season 18 - Episode 6 - Aired Nov 20, 2018
The Geordies try Burlesque dancing and invite their friends over for a games night. Anna sends them to Benidorm and the squad tear up the Strip. Sophie hits Sam after he calls her jealous.
32 votes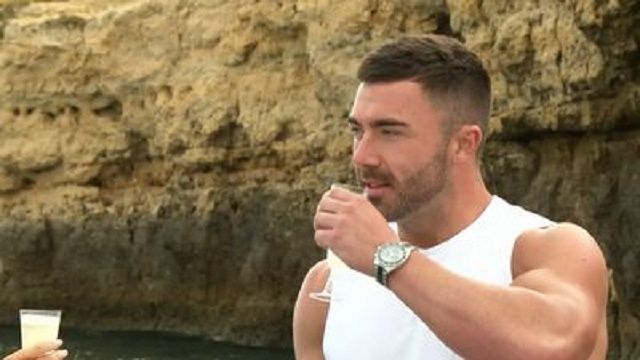 #16 - Agg on the Algarve
Season 20 - Episode 5 - Aired Nov 26, 2019
Bethan and Abbie's row impacts on the house, and it all kicks off when Nat calls Bethan and Beau's relationship 'toxic'. The Geordie's get stuck into the Sangria and tear up the strip!
19 votes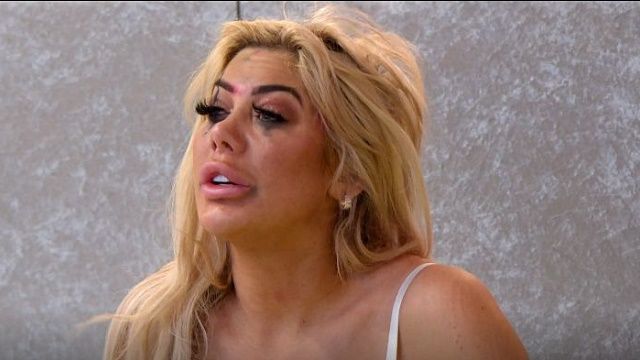 #17 - Big Mistake!
Season 21 - Episode 5 - Aired Aug 25, 2020
Chloe necks on with Ant to teach Louis a lesson. Beau and Bethan have a heart to heart, they agree the day is for friends and the night is for them. Beau gets drunk and messes things up!
19 votes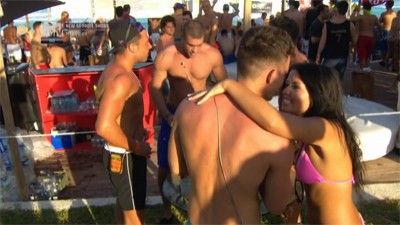 #18 - Episode 2
Season 3 - Episode 2 - Aired Jul 3, 2012
With the house reduced to carnage and Sophie losing even more faith in back-at-home boyfriend Joel, there are still plenty of beaches to party on. Holly ups her game in the pursuit of James and shows that she can take rejection very badly. Charlotte and Gaz come to a major decision, and for Vicky and Ricci, the perfect relationship bubble, explodes. It all ends in tears.
149 votes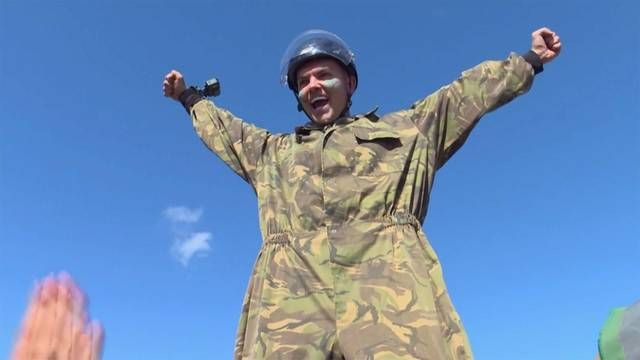 #19 - It's Snowing In Newcastle
Season 18 - Episode 5 - Aired Nov 13, 2018
Abbie and Adam are struggling with their friendship and Nathan feels let down by Chloe who puts Sam, first. Faith finally feels like she's one of the gang and Scott takes the crew Tank driving!
37 votes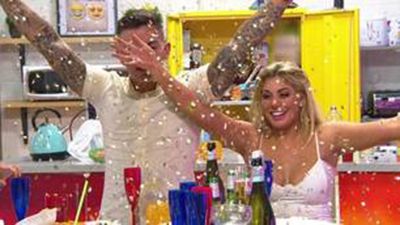 #20 - The Toilet Trip
Season 16 - Episode 10 - Aired Mar 13, 2018
It's the last couple of days in the house for the Geordies, and they're going out with bang! Steph and Abbie make up, and suspicions arise over how close Marnie and Aaron are. Sam asks Chloe on a date, but will she be leaving the house as his girlfriend?​
49 votes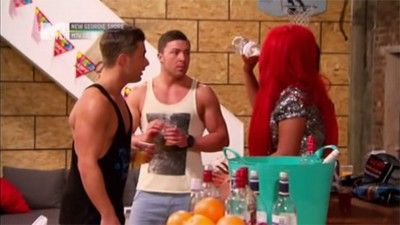 #21 - Episode 5
Season 2 - Episode 5 - Aired Feb 28, 2012
Tears consume Sophie after a surprise visit from her very own six-packed Adonis, but Charlotte and Vicky aren't going to let her steal the limelight and swiftly join her in heartbreak. The 'cheer us all up', party ends in carnage as Charlotte tries to move on, Vicky cements her future and the boys exchange blows.
92 votes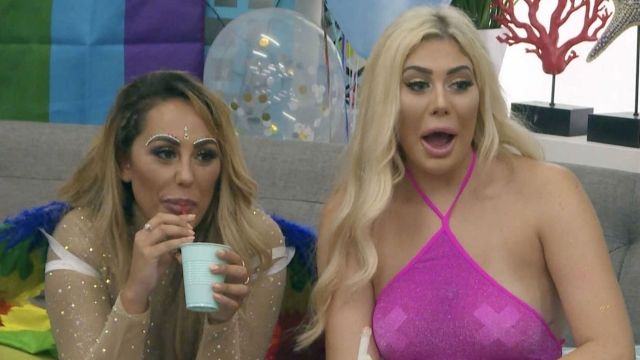 #22 - Pride Party
Season 17 - Episode 11 - Aired Jul 24, 2018
The gang celebrate Pride as only the Geordies can with the mother of all house party, with a surprise guest! Sophie ends up in tears and Chloe is unimpressed with Alex so swills him with potato salad! Sam returns and Abbie and the new boy Adam get closer.
34 votes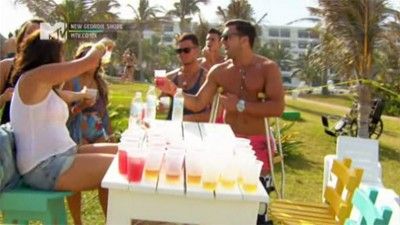 #23 - Episode 3
Season 3 - Episode 3 - Aired Jul 10, 2012
Sophie is elated as Joel surprises her with a visit. But will he be able to behave himself in paradise? The boys try out Mexican Wrestling but it all ends very badly for James who leaves in an ambulance. And with everyone fearing that his worldie mission may now be over, Holly moves in on her incapacitated prey.
153 votes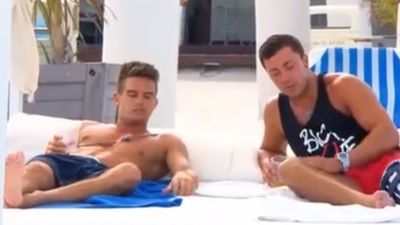 #24 - Episode 5
Season 3 - Episode 5 - Aired Jul 24, 2012
Vicky and Ricci return to the house in time for Becca's birthday, which goes off in usual Geordie style. Cancun Chris penalises everyone for drinking his Tequila and Gary and Charlotte are sent off into deepest darkest Mexico to replace his valued drink. But with scorpions galore, will it turn out to be the sexy time Charlotte wants?
151 votes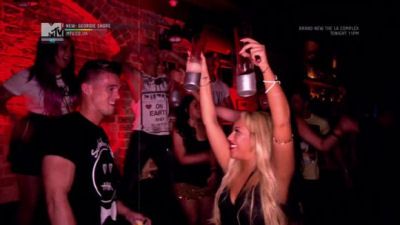 #25 - Episode 2
Season 6 - Episode 2 - Aired Jul 16, 2013
The group are in high spirits as a surprise visit from Jay means a few days of non-stop partying. Charlotte is still coming to terms with her feelings for Gaz, Vicky starts dating whilst James' battle with Holly is set to continue. The competition for the title of 'top shagger' shows no sign of letting up as every girl in Sydney is on Scotty and Gaz's radar and it looks like Gaz may have taken pulling to a whole new level!
69 votes