The BEST Episodes of FDP
Every episode ever - ranked by fan votes!
Last Updated: Jan 15, 2022
(fdp) follows the story of soccer referee Juarez Gomes da Silva. Juarez's dream is to referee on the final of the FIFA World Cup. Despite some professional victories, his personal life is a loss. With one kid and abandoned by his wife, he needs to find a way to reconquer his family and put his life back on track. In 13 episodes, a never-seen before look on the life of this very misunderstood character. This production have several cameos from soccer players and experts.
Watch Now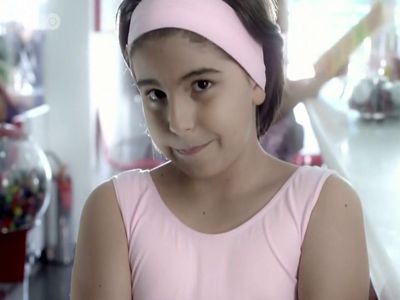 #1 - Between The Soccer Shoes And The Flats
Season 1 - Episode 3 - Aired Sep 9, 2012
Juarez is surprised when his son ask for flats for his birthday. During a soccer match on Uruguay, he discovers that one of his co-workers is gay. Meanwhile, Manuela goes on a date with the lawyer who represents her in the custody dispute.
6 votes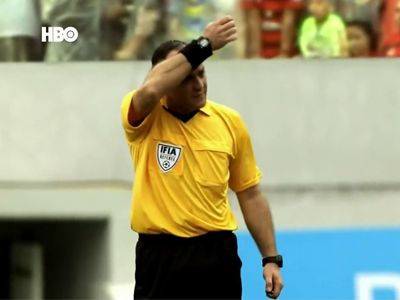 #2 - Judge Vs. Judge
Season 1 - Episode 1 - Aired Aug 26, 2012
After being kicked out of his house for cheating on his wife, Juarez Gomes da Silva, a soccer referee, goes on court to dispute the custody of his son, Vini. To make things worse, the judge of the trial is a fan of the team that Juarez is gonna referee and implies that the result of the match will influence his decision on court.
8 votes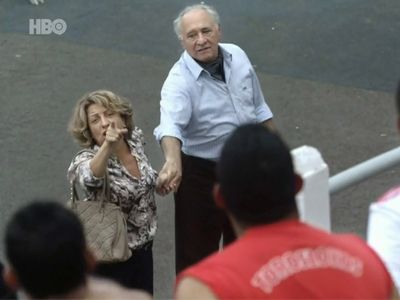 #3 - The Mother
Season 1 - Episode 2 - Aired Sep 2, 2012
Having no money to stay on his flat, Juarez goes back to his Mom's e have to face her boyfriend, the argentinian Guzman, who is a fan of one of the teams Juarez is gonna referee. As a result of his good form, Juarez is invited to referee on the Libertadores, his biggest professional achievement so far.
6 votes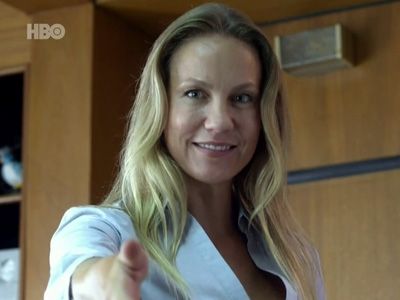 #4 - Hot Lineswoman
Season 1 - Episode 5 - Aired Sep 23, 2012
Vitória da Matta, the new lineswoman, is introduced to Juarez and Carvalhosa, who complain to have to referee with a woman. They go to Venezuela for a Libertadores' match, in which Vitória makes a huge mistake and put everyone in danger. Vitória and Juarez sleep together.
6 votes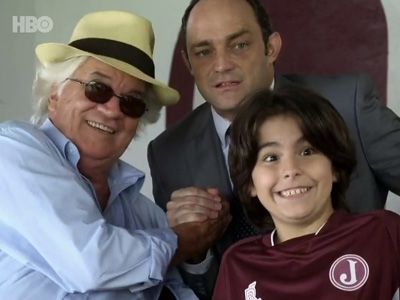 #5 - The Referee's Team
Season 1 - Episode 4 - Aired Sep 16, 2012
Juarez freezes when he finds out he's refereeing a Juventus' match, his team, that can be relegated. He asks for the help of linesman and friend Carvalhosa, which makes a lot of mistakes and prejudice everybody. Juarez finds out his ex-wife, Manuela, and her lawyer, Rui, are having an affair.
0 votes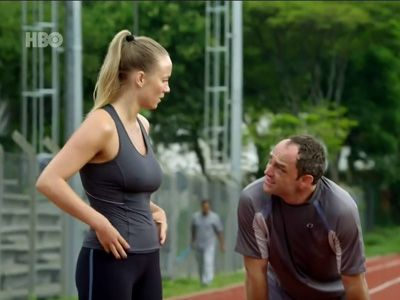 #6 - Side Effects
Season 1 - Episode 6 - Aired Sep 30, 2012
Juarez fails on his fitness test and is put on hold. Manuela, his ex-wife, is fired from her job and Vini is seen taking medicines at school. To raise money for the alimony, he referees a company's game. With the second test a few days away, Juarez takes doping and fails in bed with Vitória.
0 votes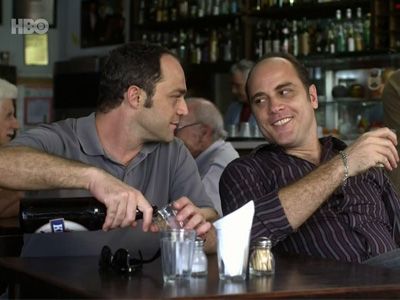 #7 - Naked With His Hand In Pocket
Season 1 - Episode 7 - Aired Oct 7, 2012
Juarez referees a friendly match with Playboy models and that makes Vitória jealous. He starts to reconquer his ex-wife slowly, but she catches him with Vitória, who receives an invitation to pose nude for Playboy Magazine.
0 votes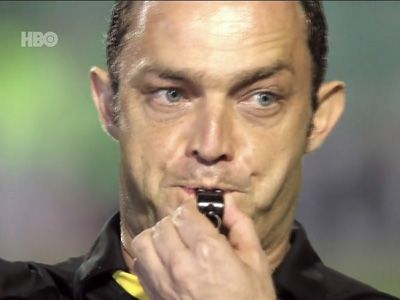 #8 - The Video-Tape Is Stupid And The Earpiece Is Useless
Season 1 - Episode 8 - Aired Oct 13, 2012
Juarez agrees to referee a match receiving tips from Vitória, who was commentating, through an earpiece. During the game, Juarez hears Vitória flirting with a famous ex-player and makes a huge mistake. Vitória break up with Juarez and he is suspended.
0 votes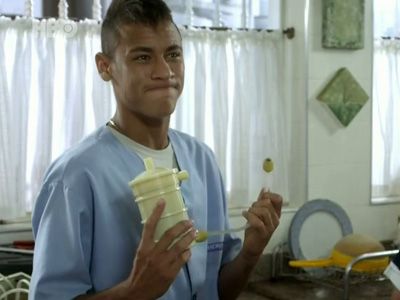 #9 - Yellow Card
Season 1 - Episode 9 - Aired Oct 20, 2012
With the help of Carvalhosa, Juarez can schedule a meeting with Caponero to talk about his suspension. But, in the way to the restaurant, he remembers of Vini's soccer match on school. The ref goes to the match and couldn't make to the meeting.
0 votes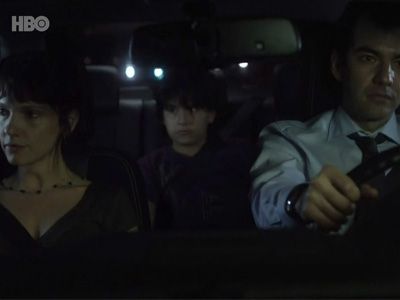 #10 - What Goes Around Comes Around
Season 1 - Episode 10 - Aired Oct 28, 2012
Rosali invites Juarez and Manuela to be the best man and the maid of honor of her wedding. Rui is jealous and stalks Manu. Juarez is kidnapped by a mad fan because of a mistake he made in a match. Manuela, Rosali, Guzmán and Vini try to find Juarez.
0 votes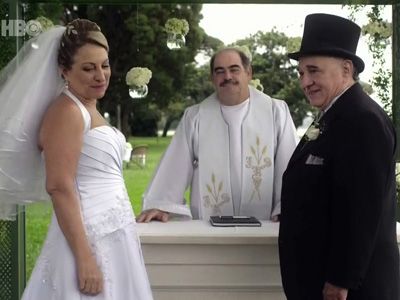 #11 - Man Don't Betray Man
Season 1 - Episode 11 - Aired Nov 4, 2012
Rosali and Guzmán get married. Vitória becomes the mistress of Caponero. Juarez blackmails Caponero, but fails. Caponero's wife makes a surprise birthday party for him when he took Vitória to his home, and Juarez saves him.
0 votes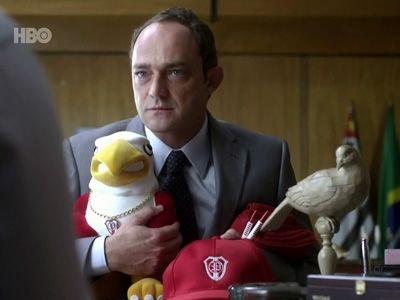 #12 - White Suitcase, Black Suitcase
Season 1 - Episode 12 - Aired Nov 11, 2012
Despite the media's critics, Juarez is set to referee on the final of Libertadores. Thanks to Carvalhosa, Manu and Juarez get along again. In Argentina, Manu and Vini make a suprise visit, invited by the russian Zarkhov, owner of one of the teams in the final. The match is set to begin.
0 votes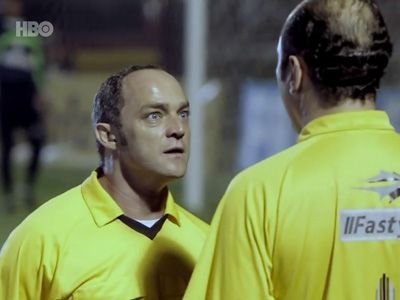 #13 - The Final
Season 1 - Episode 13 - Aired Nov 18, 2012
Zarkhov offers money for Juarez help his team in the game, but he doesn't answer. Russian says one of the linesman have accepted his offer. Manu says if Juarez steals, she's leaving Juarez again. The teams are tied until the last minute of the game.
0 votes