The BEST Episodes of Famous in Love
Every episode ever - ranked by fan votes!
Last Updated: Jul 24, 2021
An ordinary college student gets her big break in a Hollywood blockbuster and must navigate through an undeniable chemistry with her two co-leads.
Watch Now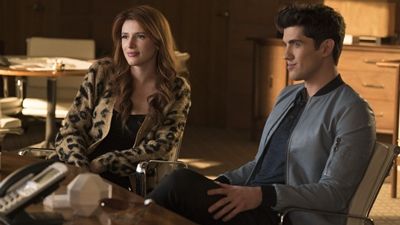 #1 - The Good, the Bad and the Crazy
Season 2 - Episode 10 - Aired May 30, 2018
Everyone finds their futures up in the air.
59 votes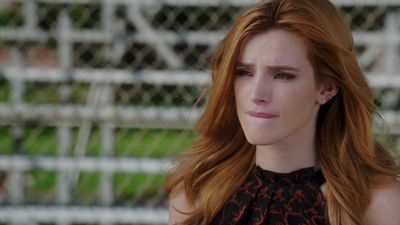 #2 - Leaving Los Angeles
Season 1 - Episode 10 - Aired Jun 20, 2017
Rainer's downward spiral continues, and Paige searches for him after he disappears. Plus, Alexis receives bad news, and she takes revenge on Rachel. Jake briefly returns to Los Angeles, and Paige tries to confess her feelings. Meanwhile, Jordan attempts to handle the Barrett Hopper problem with an exclusive, but a shocking event stops the plan. Later, Nina stages a press conference to address Rainer's public meltdown, but things are disrupted by an unexpected appearance.
139 votes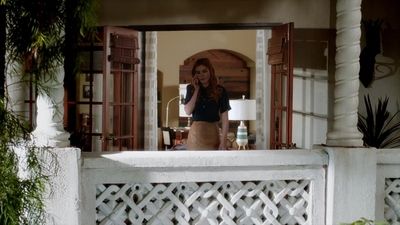 #3 - Fifty Shades of Red
Season 1 - Episode 9 - Aired Jun 13, 2017
Paige deals with Jake's impending move to Austin, and a revelation about Cassie fractures their friendship. Meanwhile, Rainer starts searching for his real father, but he's thrown into a tailspin after he puts the pieces together. Later, Jordan tries to mend his relationship with Tangey, who feels betrayed by his secret. But when he shares information about his past, she considers forgiving him.
157 votes
Writers:
Bill Brown

,
Christopher Fife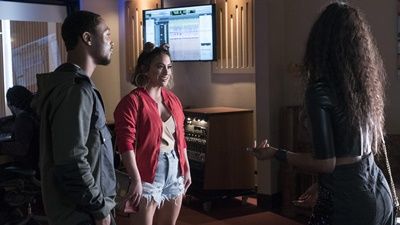 #4 - Totes on a Scandal
Season 2 - Episode 3 - Aired Apr 11, 2018
Things look up for Cassie as she books an important audition; Tangey has a business proposition for Pablo.
69 votes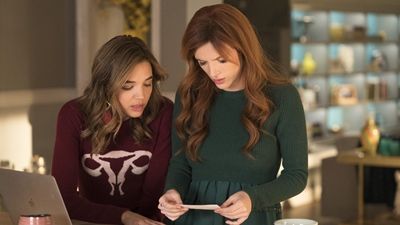 #5 - Look Who's Stalking
Season 2 - Episode 8 - Aired May 16, 2018
Paige works with police to help find her stalker, while Pablo $$ starts to show a new side to Tangey and Alexis makes a decision that lands her in hot water.
60 votes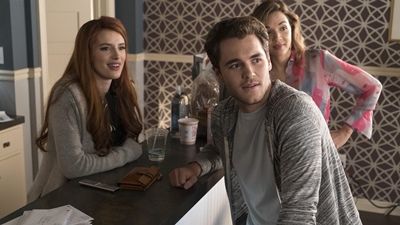 #6 - La La Locked
Season 2 - Episode 2 - Aired Apr 4, 2018
The fate of "Locked" has consequences, good and bad, for all involved.
87 votes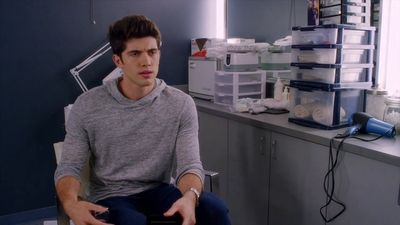 #7 - Prelude to a Diss
Season 1 - Episode 4 - Aired May 9, 2017
Paige becomes aware of the realities and pressure that come with starring in a 200 million dollar film, as her first day on set is riddled with difficulties. Her on-set relationship with Rainer causes further complications with Jake, and she's forced to make a professional decision. Cassie's schooling is in jeopardy after struggling with tuition payments, and with no options available, she's forced to make a tough decision. Meanwhile, Tangey and her mother argue over the future direction of her career, which threatens her mother's status as her manager.
199 votes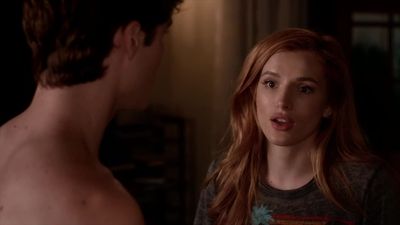 #8 - Pilot
Season 1 - Episode 1 - Aired Apr 18, 2017
Paige Townsen is a normal college girl working on her business degree who enjoys acting on the side. When the next big movie franchise goes into production and opens its doors looking for the next "It girl" to play the lead role, Paige's roommates Cassie and Jake convince her to go to the open casting call. Never in her wildest dreams does she think she will even make it to the callbacks, but after an electric audition with Hollywood heartthrob Rainer Devon, her chance of a lifetime happens. She gets the part and her life is about to change forever. Meanwhile, intrigue is flowing through Hollywood as every actor wants a part in the new "Locked" film.
334 votes
Writers:
I. Marlene King

,
Rebecca Serle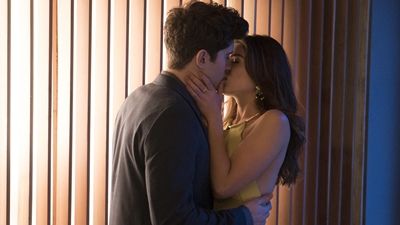 #9 - Reality Bites Back
Season 2 - Episode 5 - Aired Apr 25, 2018
Rainer throws a charity event that becomes more drama than he expected.
68 votes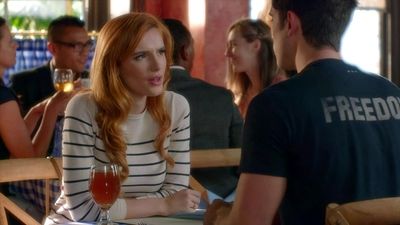 #10 - Crazy Scripted Love
Season 1 - Episode 8 - Aired Jun 6, 2017
Paige and Cassie's fight is impacting Paige's performance, and when Jake is too busy to help, Rainer offers his own advice. Later, Jake's career takes an unexpected turn. Meanwhile, when Alan and Rainer spend some time together, Nina grows concerned. On top of her worries, she's facing a possible lawsuit, and she agrees to help Jordan with his mother's issues. Rainer surprises Nina with a helpful solution, but her happiness is short-lived when her worst fears about Alan and Rainer are confirmed.
157 votes
Writers:
Ali Laventhol

,
Tawnya Bhattacharya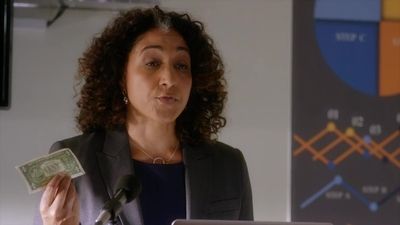 #11 - Secrets & Pies
Season 1 - Episode 7 - Aired May 30, 2017
Thinking it would help Cassie's financial problems, Paige offers her a job as her assistant. When Cassie declines, issues in their friendship are revealed. Plus, Jake starts to learn the realities of what it means to sell a script in Hollywood, and Alexis embraces her role as Producer on the project. Meanwhile, Jordan's problems continue to mount as he learns Brandy needs more money, and Barrett Hopper reveals to him that he knows the truth about his and Brandy's past.
167 votes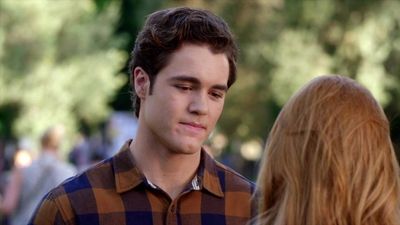 #12 - Found in Translation
Season 1 - Episode 6 - Aired May 23, 2017
Nina and Rainer take a last-minute trip to China to rescue Locked from a new setback, which derails Rainer's weekend plans with Paige. But when Alan and Rainer bond over their mutual tastes, Nina feels uncomfortable. Cassie's financial problems continue, so she feels forced to take more shifts as a topless maid. Meanwhile, Jordan deals with issues involving his mother.
169 votes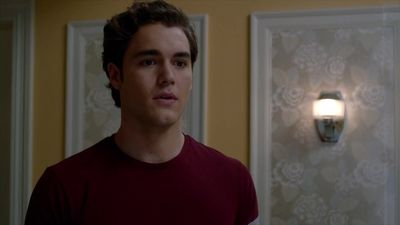 #13 - A Star is Torn
Season 1 - Episode 2 - Aired Apr 25, 2017
On the eve of the big "Locked" cast announcement party, Paige is more nervous about telling her parents the truth about snagging her dream role than the actual event. With her parents set on her education taking priority, she tries to find a way to convince them - and herself - that she can do both. Meanwhile, the gossip is still swirling about Rainer and Jordan's fight over Tangey, and Nina is determined to shut it down so it won't hurt the film.
263 votes
Writers:
Christopher Fife

,
I. Marlene King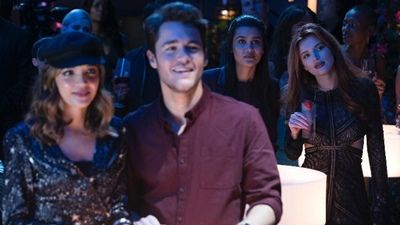 #14 - The Players
Season 2 - Episode 1 - Aired Apr 4, 2018
Two months pass and many changes occur to the cast of "Locked"; Paige's choice between Rainer and Jake is revealed.
88 votes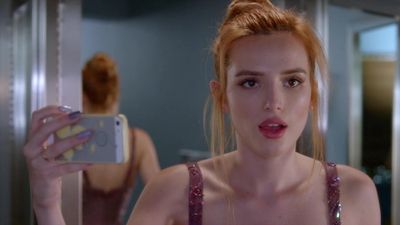 #15 - Not So Easy A
Season 1 - Episode 3 - Aired May 2, 2017
Having promised her parents that she would be able to balance school and the film's schedule, Paige quickly learns that it is easier said than done. While trying to work on a crucial school paper, she keeps getting sidetracked with wardrobe fittings, photo shoots and screen tests. Leaning on Jake and Cassie for help, Paige quickly learns she may be in over her head. Meanwhile, Nina must make cuts to the movie budget, and Jake meets with an agent about his script.
219 votes
Writers:
Ali Laventhol

,
Tawnya Bhattacharya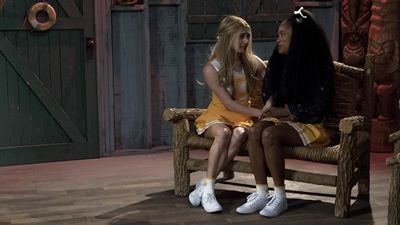 #16 - The Kids Aren't All Right
Season 2 - Episode 4 - Aired Apr 18, 2018
Alexis receives a very cold shoulder from everyone on set following her reality show's scandalous reveal.
78 votes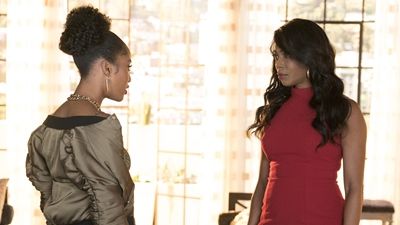 #17 - Full Mental Jacket
Season 2 - Episode 9 - Aired May 23, 2018
Paige and Rainer head to NYC to promote "Locked," but after everything that has happened, Paige realizes that fame isn't all that she expected. Meanwhile, Jordan is under a lot of stress and Cassie struggles with her relationship with Adam.
56 votes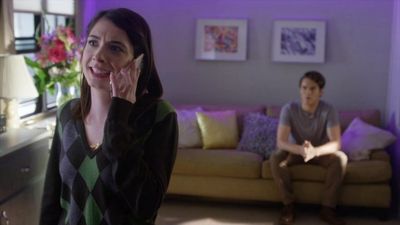 #18 - Some Like It Not
Season 1 - Episode 5 - Aired May 16, 2017
Jordan and Tangey renew their relationship in secret; Rainer surprises everyone when he throws Paige a surprise birthday party, but things don't turn out as expected when Jake arrives late.
186 votes
Writers:
William M. Brown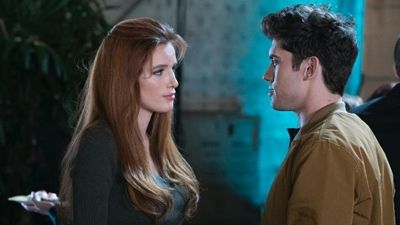 #19 - The Goodbye Boy
Season 2 - Episode 6 - Aired May 2, 2018
As "Locked" wraps production, the cast looks to the next steps in their careers, while Jake and Cassie also have to make decisions about their future. Jordan continue his Oscar campaign press tour with a stop at "Good Morning America."
58 votes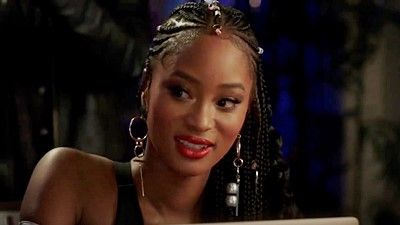 #20 - Guess Who's (Not) Coming to Sundance?
Season 2 - Episode 7 - Aired May 9, 2018
Paige and Jake continue to feel further apart as Jake and Billy head to a film festival, while Paige stays in LA for a big interview and cover photo shoot. Meanwhile, Jordan has to deal with the fallout from his recent revelation and Nina takes part in a bidding war for a highly-wanted film script.
61 votes