The BEST Episodes of Every Frame a Painting
Every episode ever - ranked by fan votes!
Last Updated: Oct 27, 2021
An online series of video essays about film form.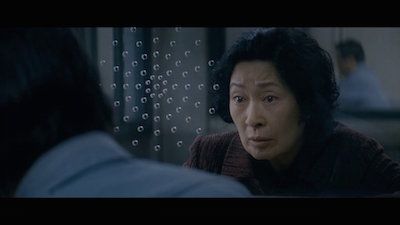 #1 - Mother (2009) - Telephoto Profile Shots
Season 2014 - Episode 1 - Aired Apr 16, 2014
A brief analysis of one aspect of Bong Joon-ho's great film Mother (2009). WARNING: MAJOR SPOILERS. For educational purposes only.
0 votes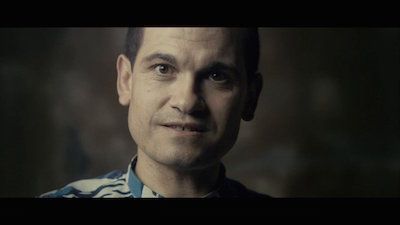 #2 - The Imposter (2012) - Looking into the Lens
Season 2014 - Episode 2 - Aired Apr 25, 2014
A brief analysis of Bart Layton's The Imposter (2012). WARNING: SPOILS EVERY GODDAMN THING.
0 votes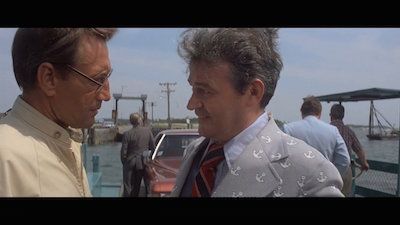 #3 - The Spielberg Oner - One Scene, One Shot
Season 2014 - Episode 3 - Aired May 6, 2014
One overlooked aspect of Spielberg is that he's actually a stealth master of the long take. From Duel to Tintin, for forty years, he has sneakily filmed many scenes in a single continuous shot.
0 votes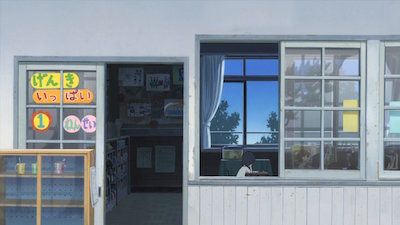 #4 - Wolf Children (2012) - The Lateral Tracking Shot
Season 2014 - Episode 4 - Aired May 16, 2014
Looking for a unique lateral tracking shot? Consider this example from Mamoru Hosoda's excellent film Wolf Children (2012). NO SPOILERS.
0 votes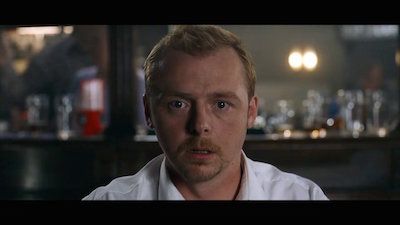 #5 - Edgar Wright - How to Do Visual Comedy
Season 2014 - Episode 5 - Aired May 26, 2014
If you love visual comedy, you gotta love Edgar Wright, one of the few filmmakers who is consistently finding humor through framing, camera movement, editing, goofy sound effects and music. This is an analysis and appreciation of one of our finest comedic voices.
0 votes
#6 - Martin Scorsese - The Art of Silence
Season 2014 - Episode 6 - Aired Jun 14, 2014
Even though Martin Scorsese is famous for his use of music, one of his best traits is his deliberate and powerful use of silence. Take a glimpse at fifty years of this simple technique from one of cinema's masters. SPOILERS for Shutter Island (2010), Superman (1978) and Man of Steel (2013)
0 votes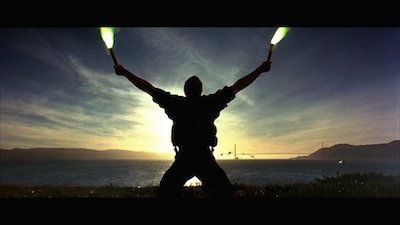 #7 - Michael Bay - What is Bayhem?
Season 2014 - Episode 7 - Aired Jul 3, 2014
There are filmmakers we love and then there's Michael Bay. Even if you dislike him (as I do), Bay has something valuable to teach us about visual perception. This is an exploration of "Bayhem" — his style of camera movement, composition and editing that creates something overblown, dynamic and distinct.
0 votes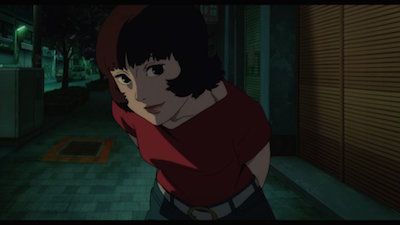 #8 - Satoshi Kon - Editing Space & Time
Season 2014 - Episode 8 - Aired Jul 24, 2014
Four years after his passing, we still haven't quite caught up to Satoshi Kon, one of the great visionaries of modern film. In just four features and one TV series, he developed a unique style of editing that distorted and warped space and time. Join me in honoring the greatest Japanese animator not named Miyazaki.
0 votes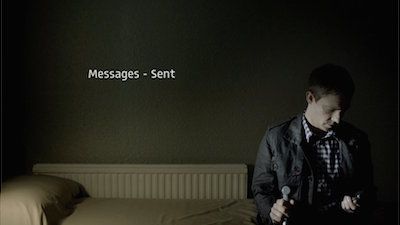 #9 - A Brief Look at Texting and the Internet in Film
Season 2014 - Episode 9 - Aired Aug 15, 2014
Is there a better way of showing a text message in a film? How about the internet? Even though we're well into the digital age, film is still ineffective at depicting the world we live in. Maybe the solution lies not in content, but in form.
0 votes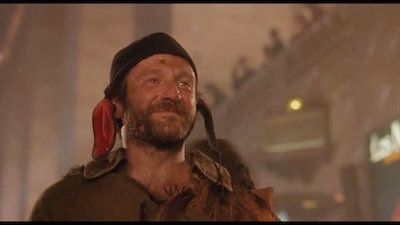 #10 - Robin Williams - In Motion
Season 2014 - Episode 10 - Aired Sep 9, 2014
Robin Williams was a genius, but he was also a dedicated craftsman who explored how an actor could express character through movement. Join me in honoring this tiny facet of his work.
0 votes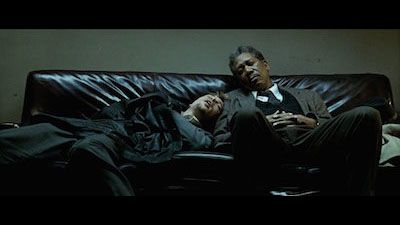 #11 - David Fincher - And the Other Way is Wrong
Season 2014 - Episode 11 - Aired Oct 1, 2014
For sheer directorial craft, there are few people working today who can match David Fincher. And yet he describes his own process as "not what I do, but what I don't do." Join me today in answering the question: What does David Fincher not do?
0 votes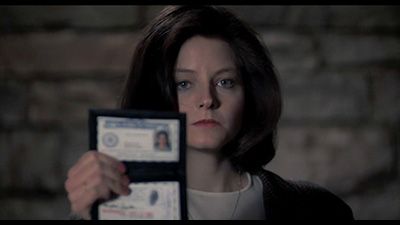 #12 - The Silence of the Lambs - Who Wins the Scene?
Season 2014 - Episode 12 - Aired Oct 14, 2014
In drama, two characters walk into a room. Each wants something from the other. The question of the scene is: who gets what they want?
0 votes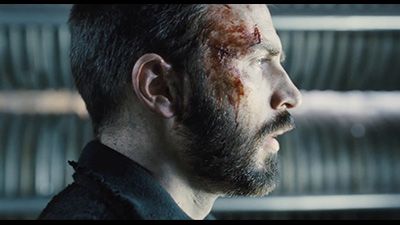 #13 - Snowpiercer - Left or Right
Season 2014 - Episode 13 - Aired Oct 28, 2014
Characters make choices which they cannot take back. The question is: how do you show it visually? Here's one solution from Snowpiercer. Warning: SPOILS ENTIRE FILM.
0 votes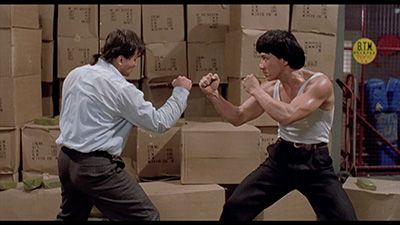 #14 - Jackie Chan - How to Do Action Comedy
Season 2014 - Episode 14 - Aired Dec 2, 2014
Some filmmakers can do action. Others can do comedy. But for 40 years, the master of combining them has been Jackie Chan. Let's see how he does it. The 9 Principles of Action Comedy 1. Start with a DISADVANTAGE 2. Use the ENVIRONMENT 3. Be CLEAR in your shots 4. Action & Reaction in the SAME frame 5. Do as many TAKES as necessary 6. Let the audience feel the RHYTHM 7. In editing, TWO good hits = ONE great hit 8. PAIN is humanizing 9. Earn your FINISH
0 votes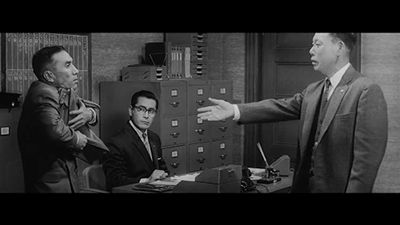 #15 - The Bad Sleep Well (1960) - The Geometry of a Scene
Season 2015 - Episode 1 - Aired Jan 28, 2015
One of Akira Kurosawa's many gifts was staging scenes in ways that were bold, simple and visual. I'm working on a longer essay about him and this piece didn't make the cut, so I'm releasing it as a short standalone video.
0 votes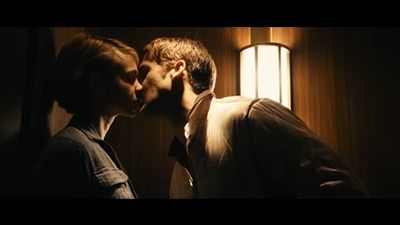 #16 - Drive (2011) - The Quadrant System
Season 2015 - Episode 2 - Aired Jan 30, 2015
One of the many pleasures of Nicolas Winding Refn's "Drive" (2011) is that the shots feel both tightly composed and weirdly unpredictable. Even though most of the images follow a simple quadrant system, Refn puts plenty of subtle touches within the frame.
0 votes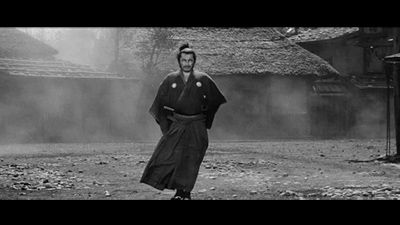 #17 - Akira Kurosawa - Composing Movement
Season 2015 - Episode 3 - Aired Mar 19, 2015
Can movement tell a story? Sure, if you're as gifted as Akira Kurosawa. More than any other filmmaker, he had an innate understanding of movement and how to capture it onscreen. Join me today in studying the master, possibly the greatest composer of motion in film history.
0 votes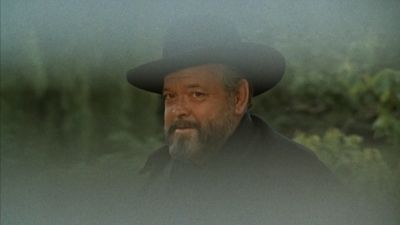 #18 - F For Fake (1973) - How to Structure a Video Essay
Season 2015 - Episode 4 - Aired Mar 31, 2015
If you want to make video essays, there's no better film to study than Orson Welles' 1973 masterpiece, F for Fake. There are a million lessons to take away from it, but today, let's see what it has to teach us about structure. NO SPOILERS.
0 votes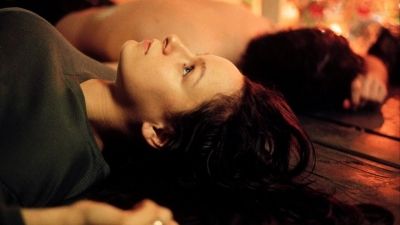 #19 - Lynn Ramsay - The Poetry of Details
Season 2015 - Episode 5 - Aired May 7, 2015
What can one detail tell us about a scene? If you're Lynne Ramsay: absolutely everything. Today I consider the poetic possibilities of cinema and one of our finest contemporary filmmakers.
0 votes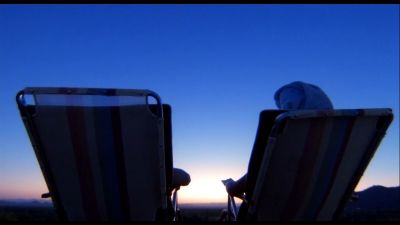 #20 - In Praise of Chairs
Season 2015 - Episode 6 - Aired May 29, 2015
One of the great things about detailed production design is that it pays off in unexpected ways. So today I explore the weird possibilities of that most common of objects: the chair.
0 votes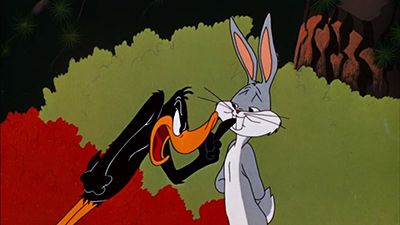 #21 - Chuck Jones - The Evolution of an Artist
Season 2015 - Episode 7 - Aired Jul 16, 2015
If you grew up watching Looney Tunes, then you know Chuck Jones, one of all-time masters of visual comedy. Normally I would talk about his ingenious framing and timing, but not today. Instead, I'd like to explore the evolution of his sensibilities as an artist.
0 votes
#22 - Vancouver Never Plays Itself
Season 2015 - Episode 8 - Aired Sep 9, 2015
Perhaps no other city has been as thoroughly hidden from modern filmmaking as Vancouver, my hometown. Today, it's the third biggest film production city in North America, behind Los Angeles and New York. And yet for all the movies and TV shows that are shot there, we hardly ever see the city itself. So today, let's focus less on the movies and more on the city in the background.
0 votes
#23 - Buster Keaton - The Art of the Gag
Season 2015 - Episode 9 - Aired Nov 21, 2015
Before Edgar Wright and Wes Anderson, before Chuck Jones and Jackie Chan, there was Buster Keaton, one of the founding fathers of visual comedy. And nearly 100 years after he first appeared onscreen, we're still learning from him. Today, i'd like to talk about the artistry (and the thinking) behind his gags.
0 votes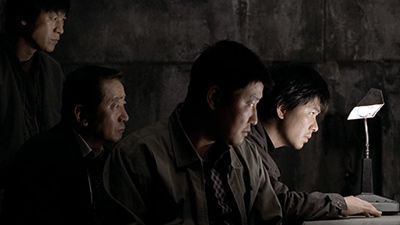 #24 - Memories of Murder (2003) - Ensemble Staging
Season 2015 - Episode 10 - Aired Dec 30, 2015
How do you emphasize to the audience that something is important? Well, you could always cut to a close-up, but how about something subtler? Today I consider ensemble staging — a style of filmmaking that directs the audience exactly where to look, without ever seeming to do so at all. NO SPOILERS. Eight Ways to Get the Audience to Look at a Character: 1) Let Them Speak 2) Make Them Brighter or Bring Them Closer 3) Let Them Move (Especially Hands or Eyes) 4) Put Them in the Center of Frame 5) Turn Them Towards the Lens 6) Separate Them from the Group 7) Isolate Them by Moving the Camera 8) Have Other People Look at Them
0 votes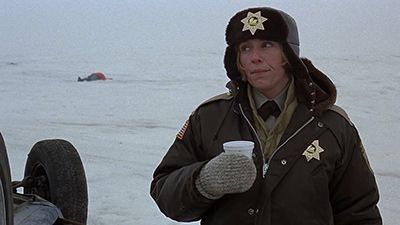 #25 - Joel & Ethan Coen - Shot | Reverse Shot
Season 2016 - Episode 1 - Aired Feb 25, 2016
How do you film a conversation? Most likely, you're going to block the actors, set up the camera, and do shot/reverse shot. But where do you put the camera? What lens do you use? And how do you cut back and forth? Today, I consider the Coen brothers — Joel & Ethan — and see how these choices lend a particular feel to their version of shot/reverse shot.
0 votes