The BEST Episodes of Endro~!
Every episode ever - ranked by fan votes!
Last Updated: Sep 18, 2021
Naral Island, a continent with swords and magic in which humans and monsters coexist. The terrible Demon King lives there. In ancient times, the first-generation hero defeated the Demon King. Over the many successive generations since then, the Demon King has been resurrected, and the hero who opposes him has likewise reappeared. Girls attend a school for adventurers in order to defeat the Demon King when he appears again. Though a bit absent-minded, Yusha has the body of a hero. The holy elf Seyla's trouble never ends because she is too serious. The cheerful warrior Fai loves to eat. Mei is a quiet otaku magician. As the four girls aim to be in the hero party, they live relaxed fantasy lives and show no sign of defeating the Demon King no matter how much time passes.
Watch Now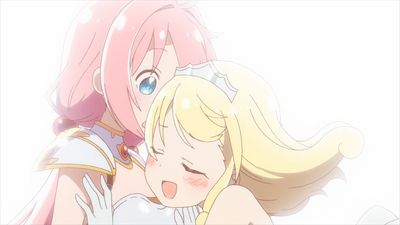 #1 - My Hero!
Season 1 - Episode 5 - Aired Feb 10, 2019
Throughout history, many Heroes have received support from the Kingdom on their journeys. This is because the Hero serves as a means of resisting the Demon Lord's forces, but also because the Hero then acts as a powerful advertisement of the Royal Family's authority to their people. Thus, the Hero and the Royal Family become inseparable, and so the Princess of Naral Island's Royal Family appeared before Yusha's party as well. Now, what was it that she hoped to achieved with her visit? (Excerpt from "A Statesman's Guide to the Merits and Demerits of Supporting the Hero")
12 votes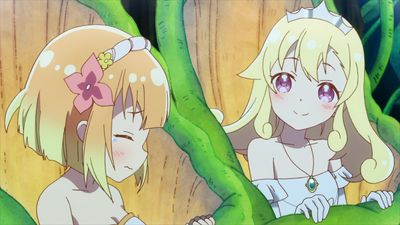 #2 - Princess Rona, Fait On!
Season 1 - Episode 7 - Aired Feb 24, 2019
Lapanesta Kingdom's Princess Rona was a major supporter of the Hero's Party. Yet while she spent time furthering her acquaintance with not only Yusha, but Seira and Mei as well, she had quite some difficulty with Fai. Perhaps the Princess and a wild child from the woods simply came from worlds that were too different? Yet one day, those two found an opportunity to go on a journey together. Princess Rona hoped to use that chance to deepen their bonds, however... (Excerpt from "The Princess of the Royal Palace and the Wilds")
14 votes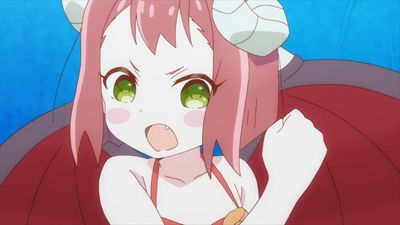 #3 - One Room, 100 Square Feet, Demon Lord Included!
Season 1 - Episode 6 - Aired Feb 17, 2019
The Hero's teacher was the renowned Mao. She never once gave Yusha and the others special treatment and provided them with the same strict education as the rest of her students, if not stricter. While Mao took it upon herself to act the villain, hoping that she might raise them into a splendid Hero's Party, one day she learned how her students truly felt. Yes, it was on the day she fell ill that-- (Excerpt taken from "I Raised the Hero -How to Raise a Hero as Told by Their Teacher-")
11 votes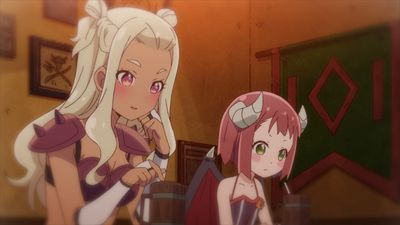 #4 - Final Dead End!
Season 1 - Episode 11 - Aired Mar 24, 2019
After defeating the Demon Lord, one Hero left this statement on record: "If the Demon Lord were pure evil, then we wouldn't agonize this much over what we've done." The Hero and the Demon Lord, two who are destined to fight. However, if there were some justice to the Demon Lord's actions, then would the Heroes still be able to brandish their swords? And what on earth is the Final Dead End that holds the key to everything? (Excerpt from "Heroes and Demon Lords -True Records That Were Never Passed Down-")
11 votes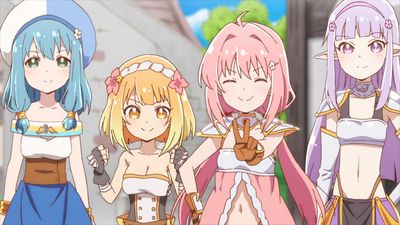 #5 - Quest Practical!
Season 1 - Episode 3 - Aired Jan 27, 2019
Adventurers take on work known as quests, and receive rewards for their resolution. The Hero's Party too were adventurers, and it is said they took on many challenging quests. There are various theories, but the first quest Yusha and her comrades accepted is said to be a quest to find something very important. What kind of quest was worthy of the Hero's Party? A very intriguing question. (Excerpt from "First Quest! -Are You Forgetting Anything?-")
14 votes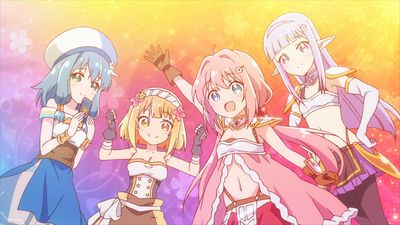 #6 - After the End Roll...
Season 1 - Episode 12 - Aired Mar 31, 2019
The resurrected Demon Lord finally appeared before Yusha, Seira, Fai, and Mei, so the four set out for Demon Lord Castle to save their kidnapped friend. However, during their travels, the young girls learned the truth about the Demon Lord. Demon Lord or friend? The four girls set forth, still deliberating over that unanswered question, together with the precious companions they knew they could trust no matter. And as the curtain drew on their final battle -- (Excerpt from "Legend of the Hero, Yusha - Final Chapter: I Love Everyone!-")
10 votes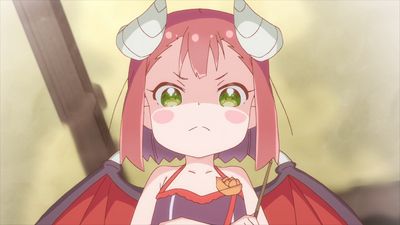 #7 - Demon Lord, Vanish into the Sunset!
Season 1 - Episode 2 - Aired Jan 20, 2019
Chosen by the Hero's Sword, Yusha finally becomes the Hero she longed to be. However, being the Hero doesn't necessarily make her the leader of the party. There are many different things that makes someone qualified to be a leader-organization, judgment, charisma, or even appearance. In short, Yusha was not the only one possessing such qualities. Seira, Fai, and Mei possessed them as well. Now, which do you believe was fitting to be their leader? (Excerpt from "Study of Leadership Seen in the Hero's Party")
15 votes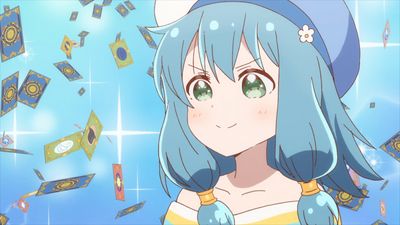 #8 - Secret Cartado Festival!
Season 1 - Episode 9 - Aired Mar 10, 2019
Naral Island is a mysterious island that's hard to call either small or large, and there are many unexplored regions sleeping within. Yet the Hero's sworn friend and famous supreme Cartado Master, Mather Enderstto, was another who was intrigued by such unexplored regions. However, she ultimately managed to discover one. Yes, the forbidden land where the secrets of Cartado lie... That was the beginning of her adventure into the taboo. (Excerpt from "Top 1000 Unexplored Regions of Naral Island")
10 votes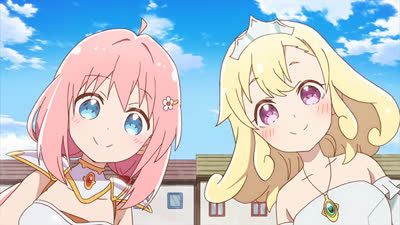 #9 - My Yusha-sama!
Season 1 - Episode 8 - Aired Mar 3, 2019
Since ancient times the Demon Lord has kidnapped a princess to lay in wait for the Hero at Demon Lord Castle. However, records show that these princesses responded to their kidnappings in many different ways, with some falling in love with the Demon Lord as they spent time with them, some hitting it off with the Demon Lord and joining them in their quest for world conquest, and some who tried to defeat the Demon Lord before the Hero arrived. So -- what fate awaited Princess Rona when she was kidnapped by the Demon Lord after its sudden appearance? (Excerpt from "Demon Lords Love Princesses?")
11 votes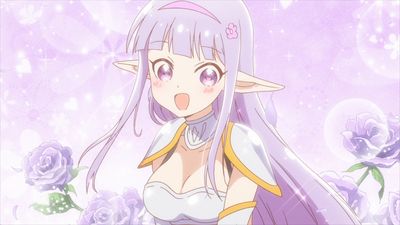 #10 - Snowy Mountain Dream!
Season 1 - Episode 10 - Aired Mar 17, 2019
A Hero's Party always needs someone to maintain harmony amongst the group in addition to their leader. For example, in Yusha's party, Seira - or Ellenoar Seiran - served in this role. With her diligence and common sense, Seira was a key pillar of their otherwise freewheeling party. This particular tale is one of the priest Seira's lonely battle as she stood boldly against a threat that could have ruined their party... (Excerpt from "Heroes and Their True Companions -- In 999 Generations, There Are Sure to be Parties That Don't Get Along")
11 votes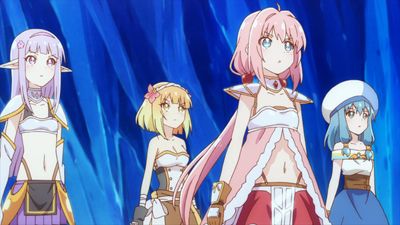 #11 - It's Still Too Soon for the End Roll!
Season 1 - Episode 1 - Aired Jan 13, 2019
Yulia Chardiet--the girl known as Yusha, was once a young girl unshaped by the world. Yet through the friends she met and the friendship they shared, she gained a dream of becoming the Hero. This was her first step on the journey of a plain girl realizing her vibrant dream alongside her friends--yes, the tale of a Hero. (Source: The Legend of the Hero, Yusha, Prologue: A Plain Girl)
23 votes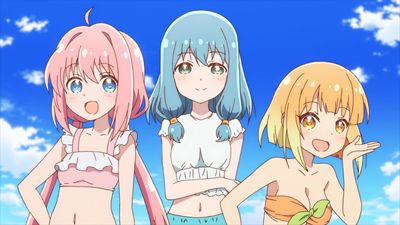 #12 - Ocean, Swimsuits, and Slaying Evil Gods!
Season 1 - Episode 4 - Aired Feb 3, 2019
The Hero's Party continued to produce results as they learned at the Adventurer's School. However, one thing must not be forgotten. While they were the heroines of the Hero Party, they were also still typical young girls. Young girls who hoped to enjoy a peaceful vacation on a quiet beach. Still, even then, they could not escape their destiny. And so, it came from the sea... (Excerpt from "It Came From the Sea - Strange Tales of the Hero -")
13 votes