The BEST Episodes of Dogtanian and the Three Muskehounds
Every episode ever - ranked by fan votes!
Last Updated: Sep 21, 2021
The exciting story of a loyal, young courageous pup and three debonair Muskehounds, fighting for honour and justice; a law unto themselves but forever faithfully following their motto, 'One For All & All For One'.
Watch Now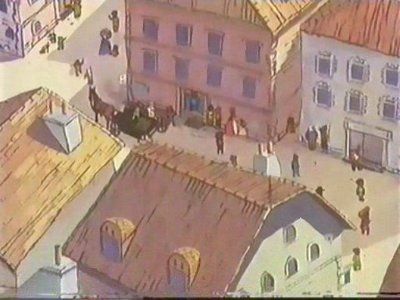 #1 - Paris, the City of Dreams
Season 1 - Episode 3 - Aired Oct 23, 1981
Dogtanian is walking to Paris, carrying his saddle. On the road he is splashed by a coach and chases angrily after it. The occupant, a pretty young lady, apologises and cleans him off, winning his heart and leaving him with her handkerchief. Once in Paris, Dogtanian goes to the Muskehounds' headquarters and is told he must fight and defeat all the other young hopefuls before he can see Monsieur Treville. But his sword is broken, so he finds work with a swordsmith to earn a new one. After a day of sharpening weapons he is given a poor-quality sword. The girl from the road questions the swordsmith about his assistant, but by this time Dogtanian is gone. She buys an expensive sword. Tired and hungry, Dogtanian wanders the streets. When he stops to rest under a tree he is set upon by ruffians and forced to move on. A guard spots him and tries to arrest him as a vagrant. He collapses in the street and is woken by water falling on him. When he protests he sees that the culprit is his n
77 votes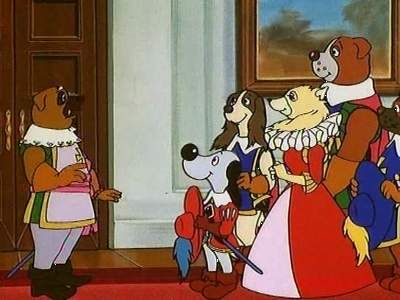 #2 - Again in Paris
Season 2 - Episode 2 - Aired Dec 7, 1982
33 votes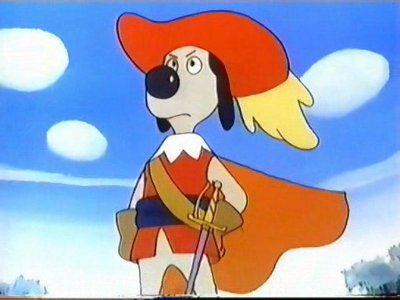 #3 - Dogtanian's Dream Comes True
Season 1 - Episode 26 - Aired Mar 28, 1982
Dogtanian and his friends arrive back in France. Richelieu has decided to get rid of Dogtanian once and for all. Though Rochefort protests, the Cardinal gives Widimer poison and instructs him to give it to Dogtanian in a bottle of wine. Rochefort sends a message warning of the danger and challenging Dogtanian to a duel. When Widimer arrives, Dogtanian pretends to be unaware of the trick and insists that Widimer drink a toast with him. The terrified Captain admits it's poison and leaves in disgrace. After contemplating suicide, he decides to abandon the service of the Cardinal and be a free man. Dogtanian arrives for his fight with Rochefort, while the Musketeers, told of the duel by Planchet and Juliette, try to stop it. Rochefort is shot by Milady, who was aiming for Dogtanian. His code of honour broken, he vows never to pick up a sword again. The Muskehounds chase Milady but let her go as being of no importance. When they arrive home there is a message: Dogtanian must go to the
6 votes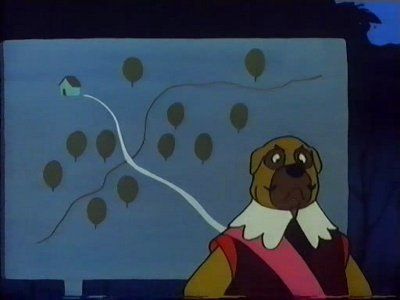 #4 - Dogtanian is Put to the Test
Season 1 - Episode 19 - Aired Feb 7, 1982
As Dogtanian practises his swordsmanship, Aramis rides up to tell him that there is a vacant place in the Musketeers and Dogtanian must compete against other hopefuls to win it. Treville confesses that he wants Dogtanian to win but strictly forbids the Three Muskehounds to help him. Widimer enters one of his Guards in the hope that he will enter the Muskehounds and spy on them. The competitors run a horse race, in which the Guards' candidate cheats but some trickery by Pip and a parrot gets Dogtanian and Sandy back in the running, and swim a river, Pip again sabotaging the other candidates. Now only Dogtanian and Widimer's man are left to undertake the final task: making their way through the forest at night to retrieve a hat, avoiding various traps. The Three Muskehounds find Widimer at the finishing post and drive him away, while Pip and Sandy get rid of the Cardinal's Guard. This makes Dogtanian the winner, but Richelieu objects on the grounds of outside assitance and Dogtanian's
6 votes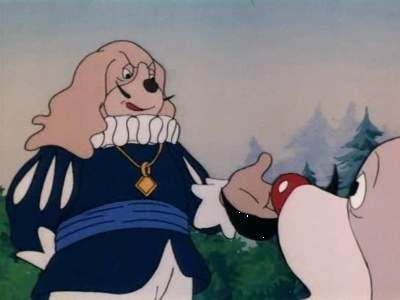 #5 - The Impostor
Season 2 - Episode 11 - Aired Feb 1, 1983
2 votes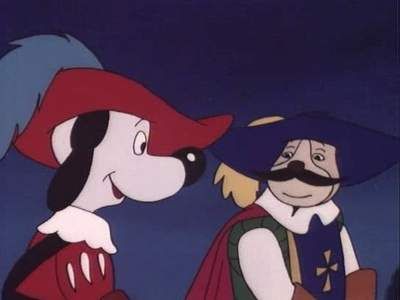 #6 - One More in the Group
Season 2 - Episode 12 - Aired Feb 7, 1983
2 votes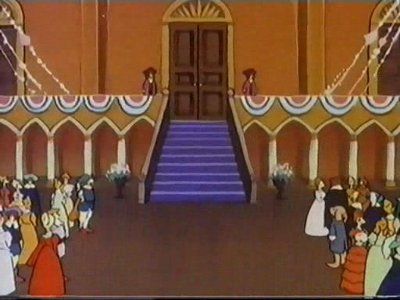 #7 - The Chase
Season 1 - Episode 18 - Aired Jan 31, 1982
Dogtanian and Buckingham ride to the port, where they discover that Milady has already set sail for France. They give chase in the Duke's own small boat. Milady cuts their sails down with some skilful knife-throwing, but Dogtanian lassos two sharks and persuades them to tow the vessel by using Pip as bait. They board the ship and Milady attempts to flee but falls from the rigging and is badly injured. Dogtanian and Buckingham interrogate her and recover the diamonds. Widimer is waiting on shore, but the Three Muskehounds appear to rescue Dogtanian and the friends deliver the jewels in the nick of time for the Queen to wear them at the royal ball. Buckingham and the Musketeers ambush Richelieu and Rochefort and pursue them. Dogtanian and Rochefort have a food fight in the palace kitchen.
7 votes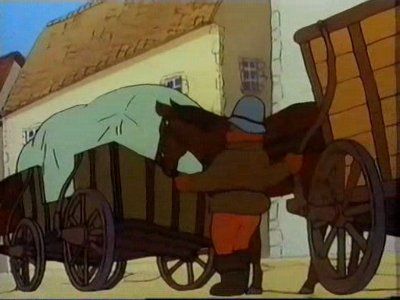 #8 - The Journey to England
Season 1 - Episode 17 - Aired Jan 24, 1982
The four friends set off for the port to catch a ship to England. Thanks to Rochefort they find their way blocked by a gang of workmen, whom Aramis stays behind to teach a lesson, then by a queue of carts which Athos deals with while the others ride on. Dogtanian and Porthos come to a bridge which has been rigged to collapse. It falls on Porthos and only Dogtanian makes it to the port, where he finds Widimer examining the embarking passengers. He and Pip disguise themselves as an old woman and a baby, but Widimer discovers the trick and Dogtanian must duel him on the gangplank. The ship sails with Dogtanian safely aboard, and the Three Muskehounds arrive in time to wave him off from the shore. He and Pip spend the voyage fishing and daydreaming, and soon arrive in the 'largest and most exciting of European capitals', London. They succeed in gaining an audience with Buckingham by showing the dagger, only to find that he has already given the diamonds to a messenger from Queen Anne: M
8 votes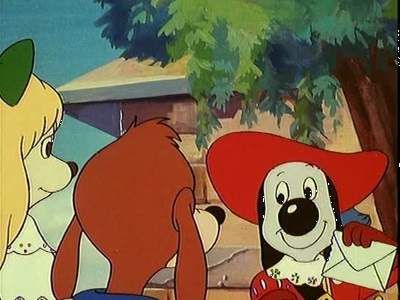 #9 - At France's Service
Season 2 - Episode 1 - Aired Dec 1, 1982
33 votes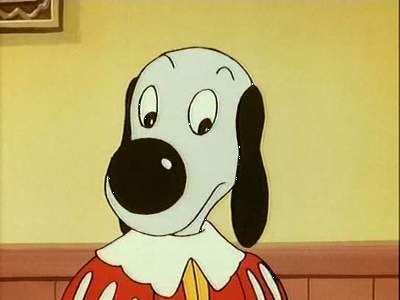 #10 - Bad News
Season 2 - Episode 3 - Aired Dec 14, 1982
3 votes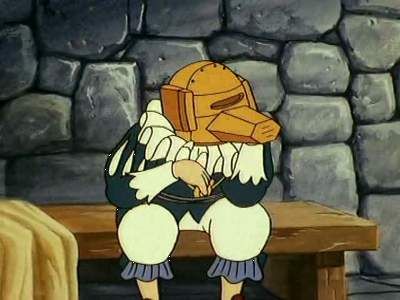 #11 - The Gold Muzzle
Season 2 - Episode 4 - Aired Dec 21, 1982
2 votes
#12 - The Rescue
Season 2 - Episode 5 - Aired Dec 28, 1982
2 votes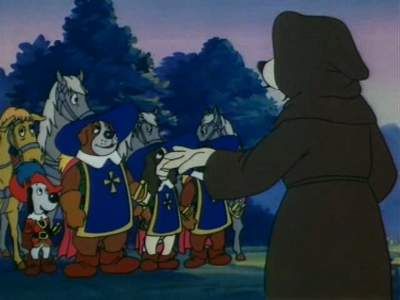 #13 - A Secret Forever
Season 2 - Episode 6 - Aired Jan 1, 1983
2 votes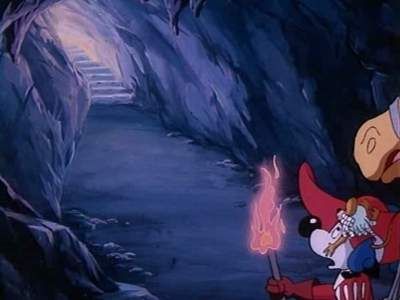 #14 - In the Wizard's Cave
Season 2 - Episode 7 - Aired Jan 7, 1983
2 votes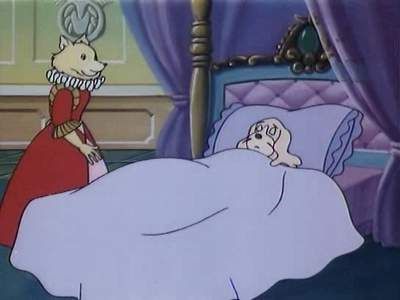 #15 - The King, Poisoned
Season 2 - Episode 8 - Aired Jan 14, 1983
2 votes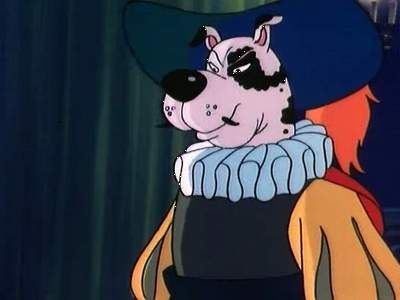 #16 - A Special Visit
Season 2 - Episode 9 - Aired Jan 21, 1983
2 votes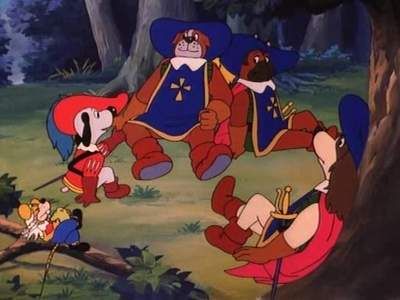 #17 - Change of Plans
Season 2 - Episode 10 - Aired Jan 28, 1983
2 votes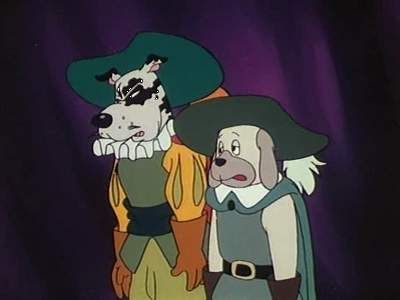 #18 - Trapped by Blanbec
Season 2 - Episode 13 - Aired Feb 14, 1983
2 votes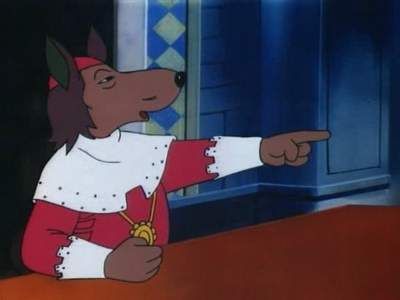 #19 - A Surprise for Richelieu
Season 2 - Episode 14 - Aired Feb 21, 1983
2 votes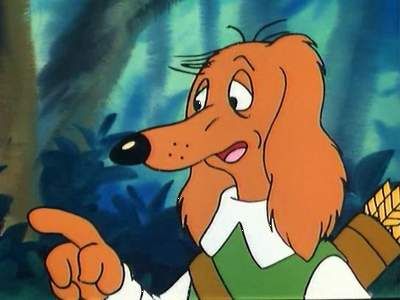 #20 - Pedigreen Hood
Season 2 - Episode 15 - Aired Feb 28, 1983
2 votes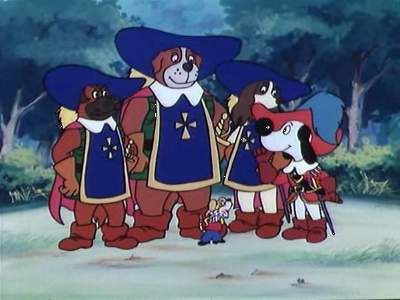 #21 - Widimer Complicates Things
Season 2 - Episode 16 - Aired Mar 1, 1983
2 votes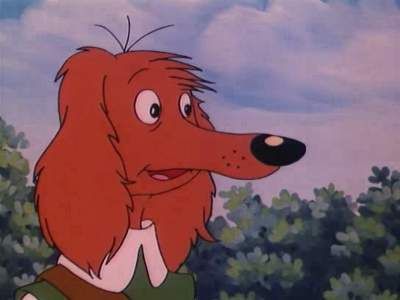 #22 - The Best Archer
Season 2 - Episode 17 - Aired Mar 7, 1983
2 votes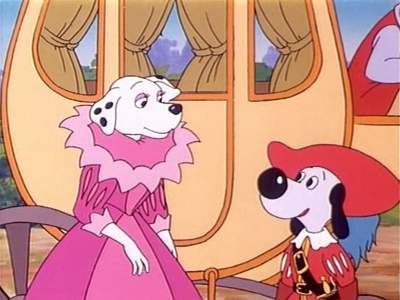 #23 - The King's Cousin
Season 2 - Episode 19 - Aired Mar 21, 1983
2 votes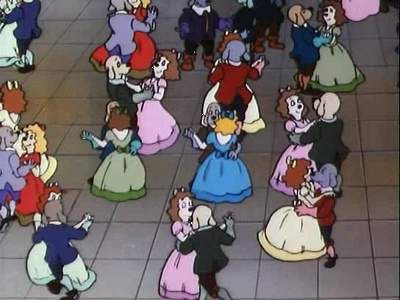 #24 - A Robbery in the Dance
Season 2 - Episode 20 - Aired Mar 28, 1983
2 votes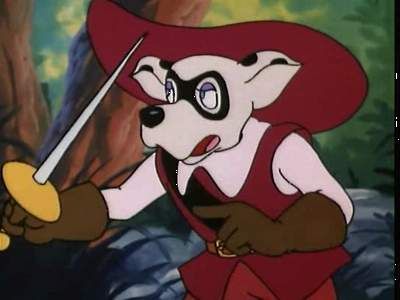 #25 - The Black Rose
Season 2 - Episode 21 - Aired Apr 1, 1983
2 votes