The BEST Episodes of Derren Brown: The Specials
Every episode ever - ranked by fan votes!
Last Updated: Dec 17, 2021
In these special shows, psychological illusionist Derren Brown demonstrates his unique and almost uncanny ability to misdirect, manipulate and mesmerise.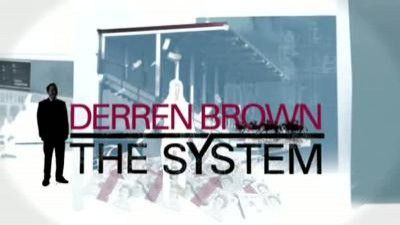 #1 - The System
Season 1 - Episode 7 - Aired Feb 1, 2008
In the one-hour special, Derren employs his unique combination of skills to investigate the psychology behind gambling, culminating in a huge, one-off bet by a single mum from London employing his 'system' for betting on horse racing. As Derren himself explains: 'I took a member of the public and I told her which horse would win in a certain race; when it did win she was intrigued and I did it again and again and she started to bet more and more money according to my system. 'She's scraped together every last penny she could find and she is risking it all on one final race. Is it really possible to predict every time which horse will win? Welcome to The System.' The show was shot on locations including Sandown Park and Newbury race courses.
29 votes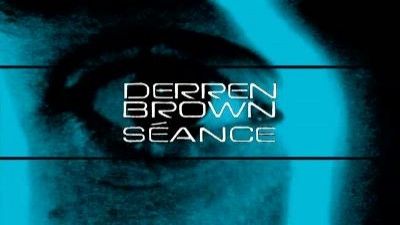 #2 - Séance
Season 1 - Episode 2 - Aired May 31, 2004
Psychological illusionist Derren Brown hosts a entertainment special, bringing together 12 members of the public to re-create a séance. Using a range of traditional methods, from automatic writing to the Spirit Cabinet and the Ouija board, Derren guides them through the various stages of a séance, using his skills and showmanship to challenge some of the most prevalent myths of spiritualism.
29 votes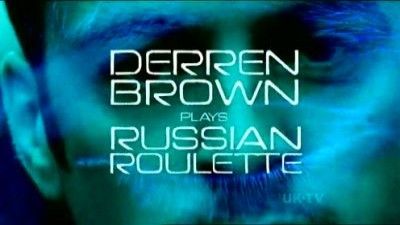 #3 - Russian Roulette
Season 1 - Episode 1 - Aired Oct 5, 2003
Psychological illusionist Derren Brown performs a highly dangerous feat - Russian Roulette, live. Filmed in a secret location, a member of the public chosen from a nationwide search loads a real handgun with one bullet. Derren then puts the gun to his head, and using his famous ability to read people he tries to determine which chamber contains the bullet... What powers will Derren use to dodge the bullet?
29 votes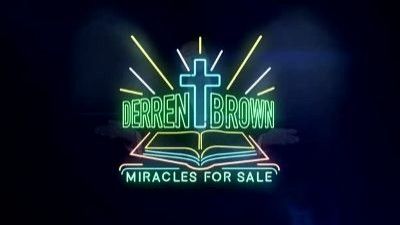 #4 - Miracles for Sale
Season 1 - Episode 12 - Aired Apr 25, 2011
With the cameras in hot pursuit, Derren faces his toughest project yet, going in search of an unsuspecting member of the British public prepared to adopt the guise of a pastor and miracle worker. His chosen one then has six months to learn the trade and flourish across the pond as a convincing pastor. The final phase of the volunteer's extraordinary challenge sees them attempt to perform faith healing miracles live in Texas, but will Derren's new recruit be accepted as a faith healer or cast away as fake healer? Is the belief in divine intervention really justified, or will Derren expose the industry as one giant hoax?
29 votes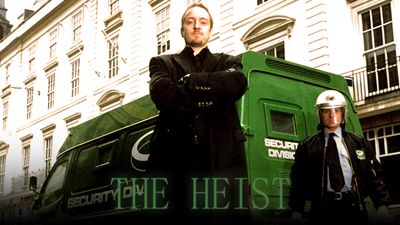 #5 - The Heist
Season 1 - Episode 5 - Aired Jan 4, 2006
Under the guise of a motivational seminar and a follow-up documentary, The Heist was a one-off special. Could Derren persuade any of his group of responsible, middle-management businessmen and women to steal £100,000 in an armed robbery? Such was the premise for one of Derren's most ambitious and challenging specials to date. The programme demonstrates how little it takes to cross into deviant behaviour, and is a masterclass in persuasion.
29 votes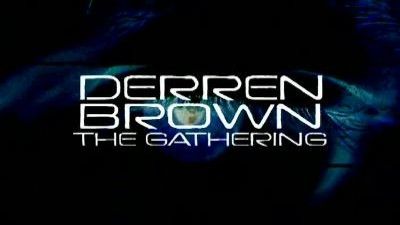 #6 - The Gathering
Season 1 - Episode 4 - Aired May 29, 2005
The Gathering is a specially recorded as-live show at a secret location (hidden from the audience) with an invited audience of students from Roehampton University, celebrities, psychologists, psychics, taxi drivers and magicians. It was filmed on 18 May 2005 and broadcast on 29 May. As part of the show Brown recalled streets, page numbers and grid references from the Greater London A-Z map. Pseudo-psychic "mind reading" and "remote viewing" activities were also recreated. During the show, Brown hypnotised the audience as a group and convinced them that for approximately half an hour after leaving the room they would have no memory of the events. Furthermore, the word "forget" was intermittently flashed very briefly on the backdrop throughout the performance. A variety of audience members were interviewed afterward; some of them couldn't recollect anything (but were nevertheless very impressed); brief clips of these interviews were shown. One of the most memorable stunts was getting a London taxi driver to choose a street in London and then choose and mentally drive a random route. This was achieved by drawing a line on a map of London made of stuck together A-Z pages. An envelope, which had been visible on-stage throughout the entire show, was then opened. This contained a card listing the page number and coordinate of the destination, an acetate with the route marked on it and a receipt for £8 (the estimated cost of the journey by the driver). He started at Buckingham Palace and ended up at Shepherd's Bush Green, the street where the secret performance took place.
29 votes
#7 - Hero at 30,000 Feet
Season 1 - Episode 9 - Aired Sep 8, 2010
Psychological illusionist Derren Brown returned for another special, this time trying to secretly "program" an unremarkable creature-of-habit into seizing his life more proactively, before giving him the chance to become a hero and land a stricken passenger jet at 30,000 feet.
0 votes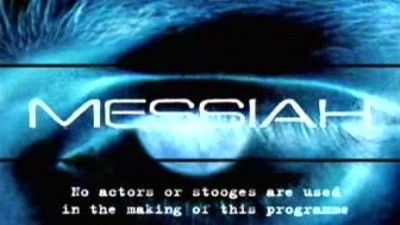 #8 - Messiah
Season 1 - Episode 3 - Aired Jan 7, 2005
Derren Brown travels to the United States to try to convince five leading figures that he has powers in their particular field of expertise: Christian evangelism, alien abduction, psychic powers, New Age theories and contacting the dead. Using a false name each time, he succeeds in convincing all of the "experts" that he had powers, and four openly endorsed him as a true practitioner. The fifth expert, the Christian evangelist Curt Nordhielm, whilst impressed by Brown's performance, asks to meet him again before giving an endorsement. The concept of the show was to highlight the power of suggestion with regard to beliefs and people's abilities, and failure to question them. Brown made it quite clear with each experiment that if any of the subjects accused him of trickery he would immediately come clean about the whole thing, a rule similar to one of the self-imposed rules of the perpetrators of the Project Alpha hoax. His conclusion was that people tend to hear only things that support their own ideas and ignore contradictory evidence; this is known in psychology as confirmation bias. During the section concerned with religious belief, he 'converted' people to Christian belief with a touch. Afterwards, he 'deprogrammed' them of any such belief.
0 votes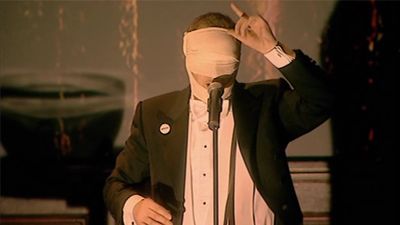 #9 - Evening of Wonders
Season 1 - Episode 8 - Aired Jan 13, 2009
The internationally acclaimed psychological illusionist takes the theatre audience and viewers on a jaw-dropping, laugh-out-loud journey to a climax of the most astonishing mind-reading. This is Derren at his best: funny, energised and a master of audience control. The show features plenty of audience participation, shocking stunts and mind games, as Derren demonstrates why he is one of the country's most exciting live performers.
0 votes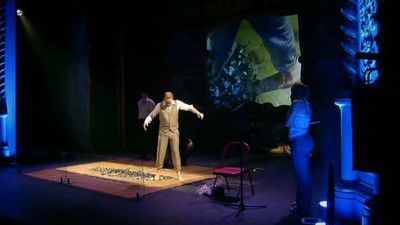 #10 - Something Wicked This Way Comes
Season 1 - Episode 6 - Aired Dec 29, 2006
Derren Brown's award-winning live show fuses magic, suggestion and psychology. Filmed in front of a packed audience at the Old Vic, London, this show is definitely not for the faint-hearted. The show features plenty of audience participation, shocking stunts and subliminal mind-games, as Derren demonstrates why he is one of the country's most exciting live performers. Derren's live show Something Wicked This Way Comes was a sell-out tour in both 2005 and 2006, playing in over 100 theatres and culminating in Derren winning the prestigious 2006 Olivier Award for Best Entertainment Show.
0 votes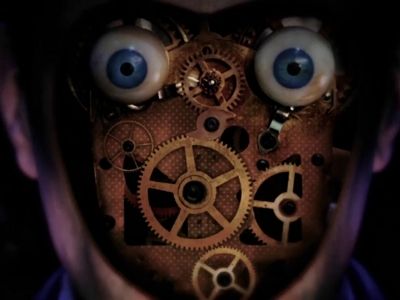 #11 - Svengali
Season 1 - Episode 13 - Aired Sep 18, 2012
Master Showman Derren Brown presents his 2012 Olivier award-winning theatre show, filmed live in front of a sell-out audience at the Theatre Royal, Nottingham. Showcasing Derren's skills as master persuader and entertainer, he attempts to extract secret confessions from the audience, plays psychological mind games, and shares the dramatic history of Svengali.
0 votes
Writers: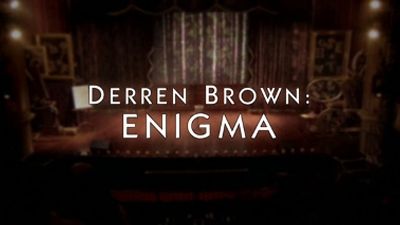 #12 - Enigma
Season 1 - Episode 10 - Aired Jan 6, 2011
The incredible Derren Brown presents Enigma: the recording of his latest sell-out live theatre tour. As viewers have come to expect, it's another jaw-dropping, show-stopping theatrical event that leaves the audience and viewers in awe of Derren Brown's incredible ability to control minds, manipulate thoughts and tickle the funny bone. Filmed live in front of a capacity crowd at the New Wimbledon Theatre, Derren Brown selects random members of the audience to participate in a wide range of experiments and demonstrations, including the Victorian phenomena of somnambulism and the spooky Spirit Cabinet.
0 votes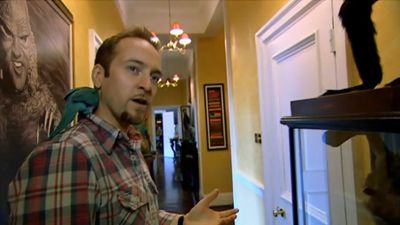 #13 - Behind the Mischief
Season 1 - Episode 11 - Aired Jan 8, 2011
This one-hour special celebrates the remarkable Derren Brown and his 10 years of Channel 4 television series, specials and events. Unprecedented access is given for the first time ever as Derren allows TV cameras behind the scenes and into his private life to meet his family, friends and closest collaborators.
0 votes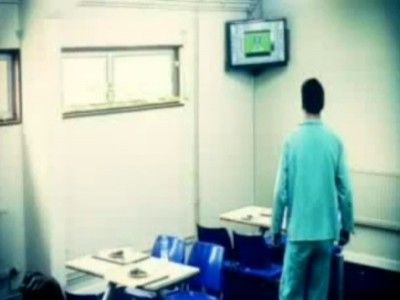 #14 - Apocalypse (1)
Season 1 - Episode 14 - Aired Oct 26, 2012
The first of a two-part show, Apocalypse unleashes Derren Brown's most audacious plan yet - to convince one person that the planet has been devastated by a catastrophic meteorite strike, that lethal infected now roam the land and he is one of a mere handful of survivors. Our 'survivor' is someone who takes life for granted, and has yet to truly value what he has. The adventure that awaits him is meticulously crafted to give him the ultimate wake-up call, and teach him valuable life-lessons. Will he rise to the challenge?
0 votes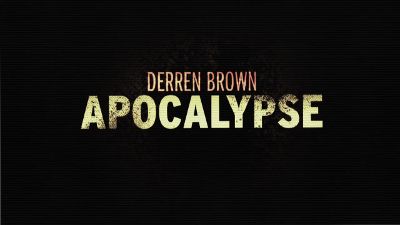 #15 - Apocalypse (2)
Season 1 - Episode 15 - Aired Nov 2, 2012
Derren Brown continues his extraordinary odyssey beyond the end of the world in this two-part special, combining his customary inventive, intelligent mix of thought-provoking, compelling entertainment, stunts and suggestion with extraordinary psychological tricks and experiments. In this concluding episode, the unwitting participant continues his adventure in a post-apocalyptic world inhabited by the infected. Meticulously crafted challenges and situations begin to transform his way of seeing himself and his life, as he hurtles towards the thrilling climax of his own horror story.
0 votes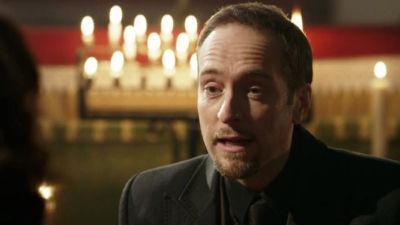 #16 - Fear and Faith (1)
Season 1 - Episode 16 - Aired Nov 9, 2012
The first part of a two-part event, Fear and Faith is an extraordinary film looking at what happens when people have the experience of fear removed through the use of a powerful new drug.
0 votes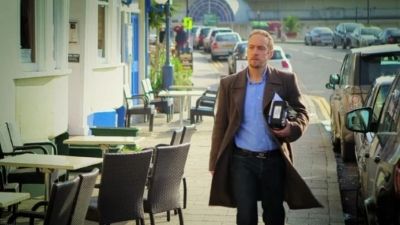 #17 - Fear and Faith (2)
Season 1 - Episode 17 - Aired Nov 16, 2012
BAFTA-winning Derren Brown concludes his specials for 2012 with his customary inventive, intelligent mix of thought-provoking, compelling entertainment, stunts and suggestion, combined with tried and tested psychological tricks and experiments.
0 votes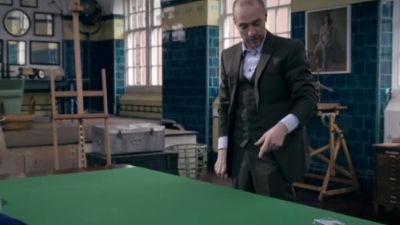 #18 - The Great Art Robbery
Season 1 - Episode 18 - Aired Dec 13, 2013
In this one-off special, the master illusionist recruits a crew of pensioners to steal a painting from right under renowned art collector Ivan Massow's nose.
0 votes
Writers: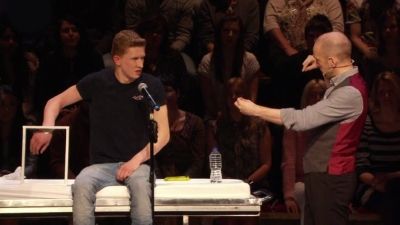 #19 - Infamous
Season 1 - Episode 19 - Aired Sep 22, 2014
Award-winning Derren Brown presents an extraordinary mix of compelling and thought-provoking entertainment captured live at the Grand Theatre Leeds during his acclaimed tour.
0 votes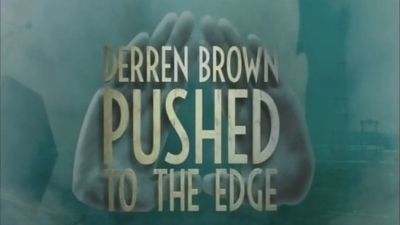 #20 - Pushed to the Edge
Season 1 - Episode 20 - Aired Jan 12, 2016
Derren Brown investigates the power of social compliance by persuading an unwitting member of the public into believing that they have pushed someone to their death.
0 votes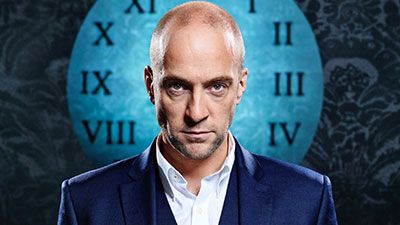 #21 - Miracle
Season 1 - Episode 21 - Aired Oct 10, 2016
The master of psychological Illusion, performs his latest jaw-dropping stage show, recorded live at the Palace Theatre.
0 votes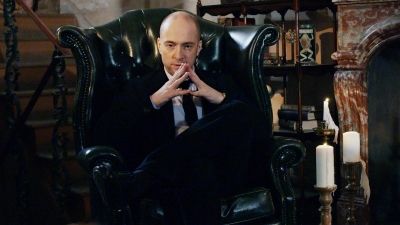 #22 - Twisted Tales
Season 1 - Episode 22 - Aired Oct 31, 2016
A special dark and scary Halloween treat introduced by 'the storyteller' Derren Brown. Three horror fans get a Halloween experience like no other as the boundaries between fact and fiction are blurred to take them on a uniquely dark and unnerving journey. Set up by family and friends, the three unsuspecting fans find themselves in the middle of real life stories which turn out to be dark and twisted tales. Using their families and teams of actors, and drawing on the greatest traditions of ghost stories and spine-tingling British classics such as Hammer House and Tales of the Unexpected, this unique format looks and feels like a drama but at its heart has an unaware central figure taken into a mysterious and creepy world created around them. Be prepared to hide behind the sofa, close the curtains, and think twice before you answer the door.
0 votes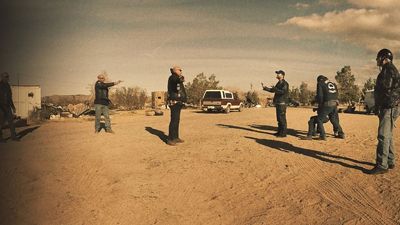 #23 - Sacrifice
Season 1 - Episode 23 - Aired Oct 19, 2018
Illusionist Derren Brown concocts a psychological experiment in which he tries to manipulate an ordinary person into taking a bullet for a stranger.
0 votes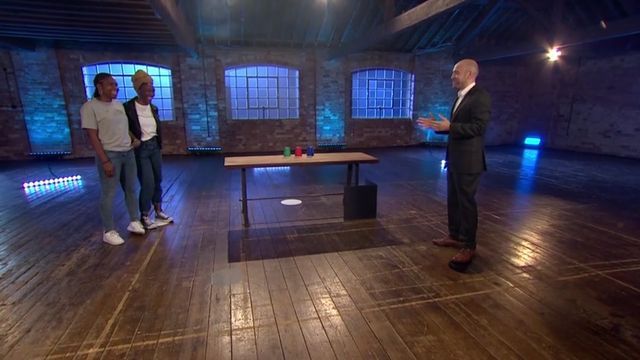 #24 - 20 Years of Mind Control: Live
Season 1 - Episode 24 - Aired Aug 16, 2020
To celebrate 20 years of sensational television, showman Derren Brown lifts the veil on his extraordinary career and recreates his favourite ever trick. And viewers vote for Derren's greatest stunt.
0 votes