The BEST Episodes of Degrassi: Next Class
Every episode ever - ranked by fan votes!
Last Updated: Apr 14, 2021
Degrassi: Next Class follows the lives of the students from Degrassi Community School, a fictional high school in Toronto. It is the fifth series in the Degrassi franchise and covers many issues teens face, both big and small.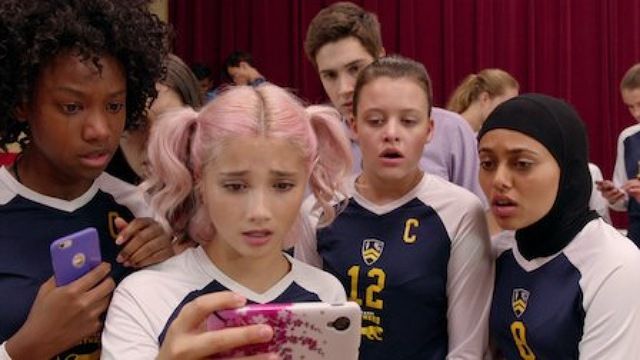 #1 - #OMFG
Season 2 - Episode 10 - Aired Sep 20, 2016
Lola shuts down Shay's request to date Tiny, which leads Shay to act out during their championship game. Zoe's burning intensifies & as Winston begins to second-guess their relationship, she finally gives in to her true self. Hunter is reluctant to date Yael because he worries that he will lash out again.
50 votes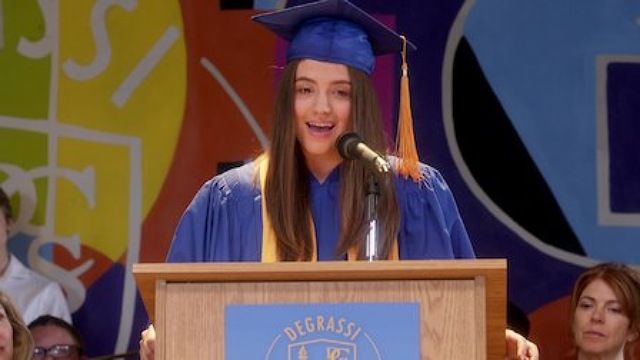 #2 - #KThxBye
Season 4 - Episode 10 - Aired Jul 14, 2017
Zoë invites her estranged mother to her graduation. Esme makes a last-ditch effort to win back Zig. The truth about the bomb threat comes out.
33 votes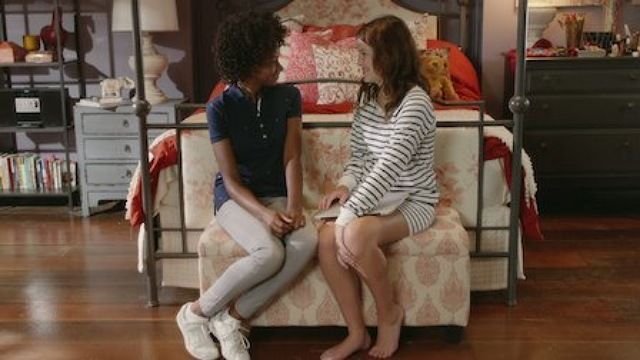 #3 - #TheseAreMyConfessions
Season 2 - Episode 9 - Aired Sep 13, 2016
Grace confesses to having feelings for Zig during a party in the woods. To win Volleyball City Finals, Shay realises that they need Frankie, but wonders if she can forgive her. Yael must go on a date with Baaz due to him winning a bet, although she is reluctant.
45 votes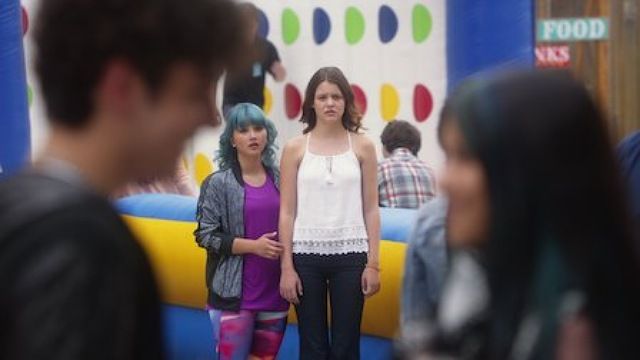 #4 - #BackToReality
Season 4 - Episode 1 - Aired Jul 3, 2017
Jonah hides a secret from Frankie. Yael feels self-conscious about her body. Maya's return to school draws Zig's attention -- and Esme's jealousy.
39 votes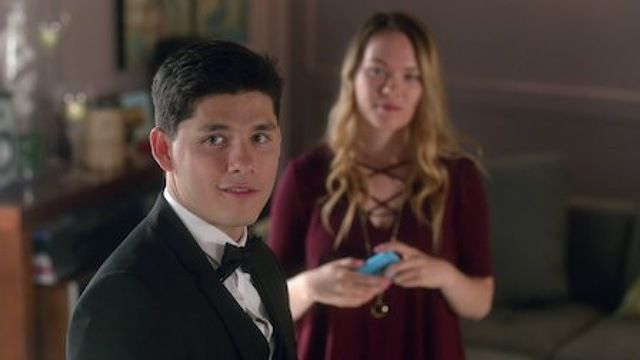 #5 - #Obsessed
Season 4 - Episode 9 - Aired Jul 13, 2017
A scare delays the prom and brings the police. Esme shows up at the dance and makes a scene. Miles talks with his father about his near-future plans.
31 votes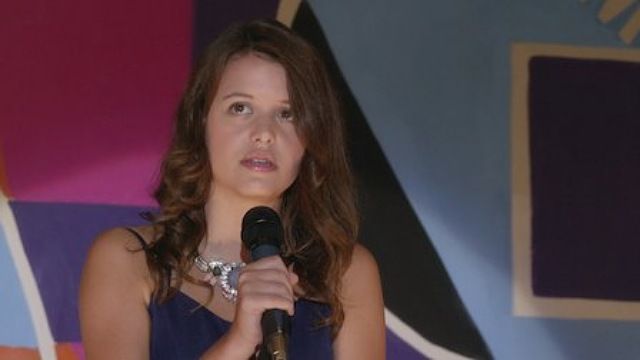 #6 - #ThrowBackThursday
Season 2 - Episode 5 - Aired Aug 16, 2016
Lola stages a protest for Tiny's unfair suspension and garners attention during the Degrassi Alumni event. Tristan sets out to alleviate tension in the air by censoring all gala night sketches. Frankie looks for a way to change people's perception of her after being kicked off the volleyball team.
54 votes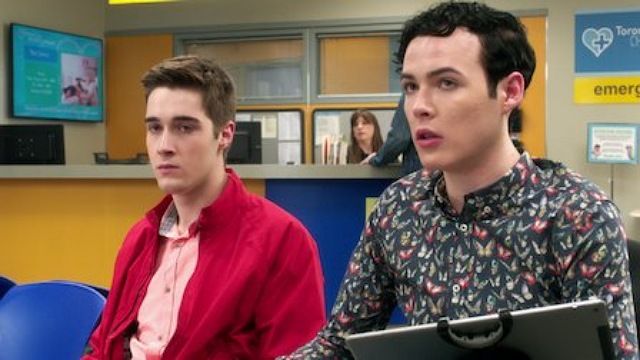 #7 - #ImSleep
Season 3 - Episode 10 - Aired Jan 20, 2017
Opening night and the play receives rave reviews. Everyone loves it but Tristan clearly senses the truth. Maya appears to be happier - but appearances can be deceiving.
38 votes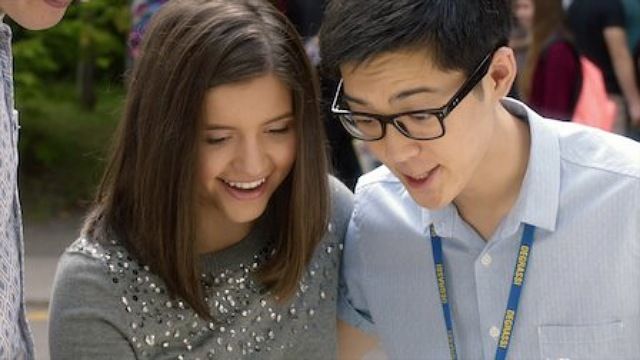 #8 - #ThatAwkwardMomentWhen
Season 2 - Episode 7 - Aired Aug 30, 2016
Frankie tries to escape from her problems by driving off with Jonah, but soon realises that running away isn't always a solution. A suffering Tiny takes Shay's advice over Lola's. Zoe takes a friendly competition with Miles & Tristan too far, resulting in Winston questioning their relationship.
48 votes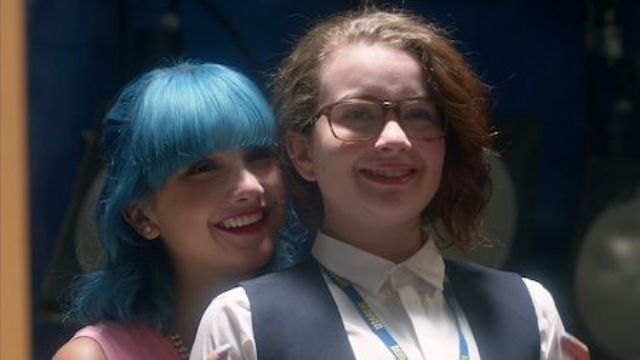 #9 - #FactsOnly
Season 4 - Episode 6 - Aired Jul 10, 2017
Esme and Frankie distract Zig after he gets bad news. A talent show performance earns Maya an offer. Yael seeks Lola's help with an image makeover.
31 votes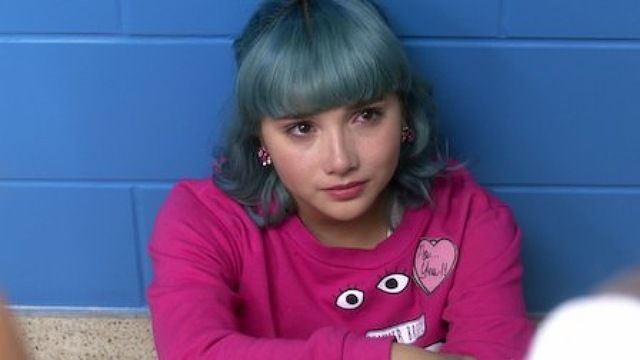 #10 - #IRegretNothing
Season 3 - Episode 8 - Aired Jan 18, 2017
Lola's friends are not there for her. If Tristan makes it to the play, will Miles' indiscretions be revealed? Maya's obsession with death is getting out of control.
33 votes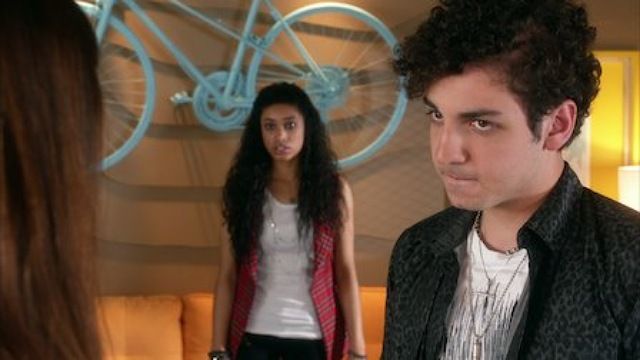 #11 - #ThatFeelingWhen
Season 3 - Episode 6 - Aired Jan 16, 2017
Frankie is driving herself crazy over Jonah. Miles and Lola work on the play, together experiencing an emotional roller coaster. Zoë and Rasha are also taking a kind of thrill ride.
34 votes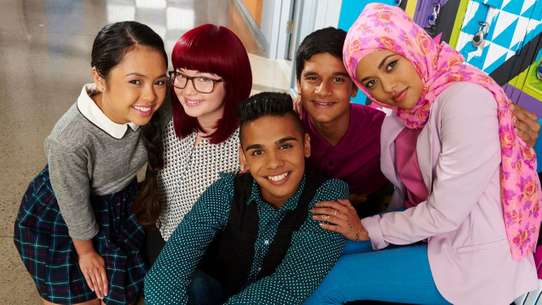 #12 - #SorryNotSorry
Season 1 - Episode 10 - Aired Jan 15, 2016
Hunter alienates himself from his friends as he refuses to apologize for his behavior. Maya considers whether she should make up with Zig. Frankie makes a choice between Winston and Jonah.
56 votes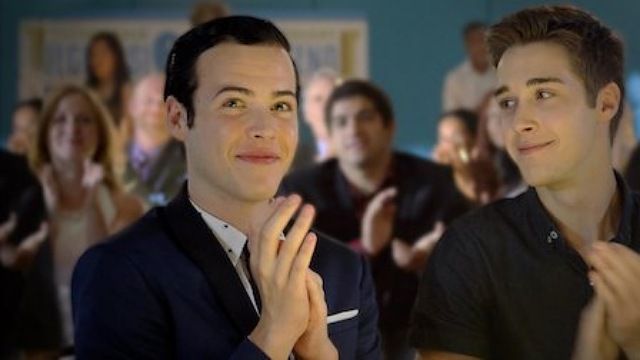 #13 - #SquadGoals
Season 2 - Episode 1 - Aired Jul 19, 2016
After a rival school pranks Degrassi, Frankie retaliates and is called out. When Hunter purposely endangers himself, Miles realises that he needs help. Maya's feelings for Zig threaten her co-op placement opportunity.
62 votes
Writers:
Courtney Jane Walker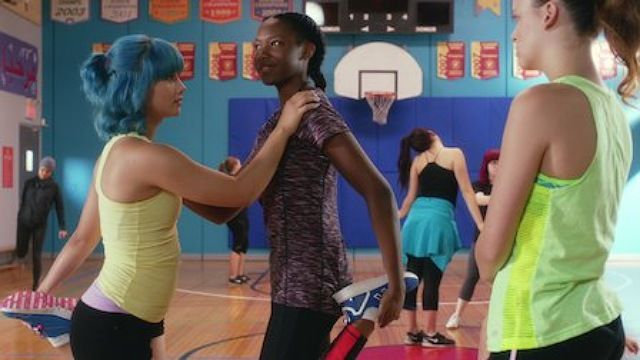 #14 - #Preach
Season 4 - Episode 5 - Aired Jul 7, 2017
Saad is misunderstood when he questions a show of support for the Brussels terrorist attack victims. A rumor circulates about Frankie, Esme and Zig.
31 votes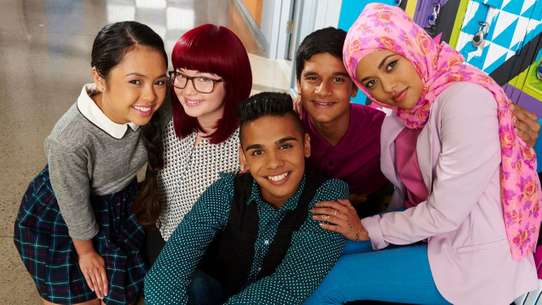 #15 - #ButThatsNoneOfMyBusiness
Season 1 - Episode 5 - Aired Jan 8, 2016
Maya becomes a feminist while protesting against unequal bathroom rights. Meanwhile, Miles turns to anti-anxiety meds when forced to spend time with his dad and Lola discovers that her friends masturbate and decides to test it out herself.
57 votes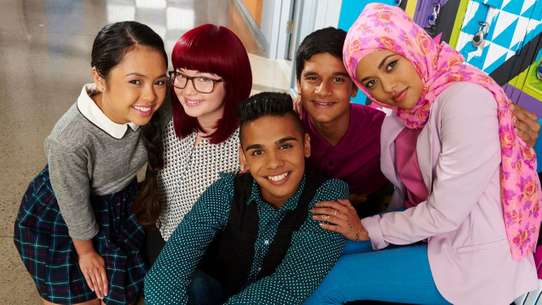 #16 - #SinceWeBeinHonest
Season 1 - Episode 9 - Aired Jan 14, 2016
Zig finds out who has been trolling Maya. Miles risks going down a bad path by spending time with Esme. Frankie starts to question her feelings for Jonah.
54 votes
Writers:
Alejandro Alcoba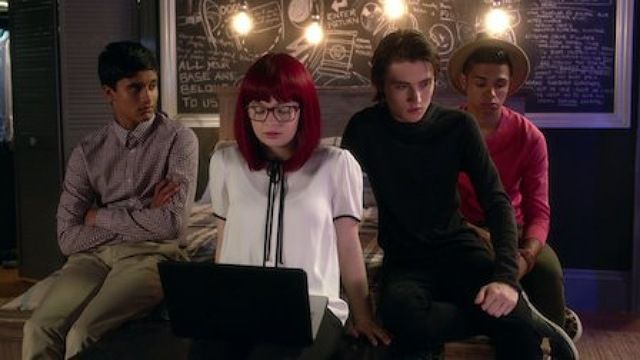 #17 - #HugeIfTrue
Season 3 - Episode 5 - Aired Jan 13, 2017
Shay, Lola and Frankie cozy up for girl's night until it becomes...less cozy. Is Frankie ready for more intimacy and will Shay's insecurities put her own relationship in jeopardy?
40 votes
#18 - #Woke
Season 3 - Episode 9 - Aired Jan 19, 2017
Maya can't deal with her depression. Frankie and Jonah are trying to figure things out. It's Ms. Rivas' wedding and Zoë violates her mother's wishes and brings Rasha anyway.
29 votes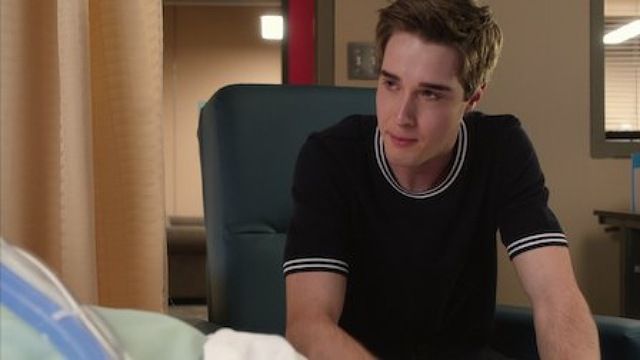 #19 - #WorstGiftEver
Season 3 - Episode 3 - Aired Jan 11, 2017
Jonah and Grace pitch the Student Council on a play about the Degrassi bus accident. Goldi has questions about what it really means to be Muslim.
43 votes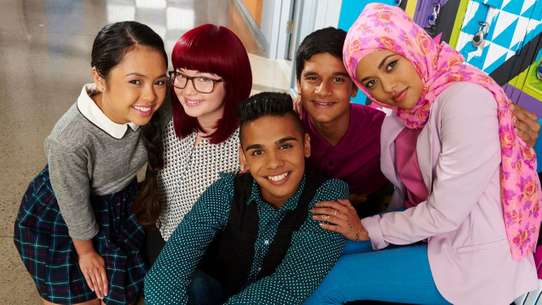 #20 - #ThisCouldBeUsButYouPlayin
Season 1 - Episode 7 - Aired Jan 12, 2016
Zoe is brokenhearted and tries to retaliate against Grace. Miles seeks help after waking up outside. Maya goes to New York to see a music producer.
57 votes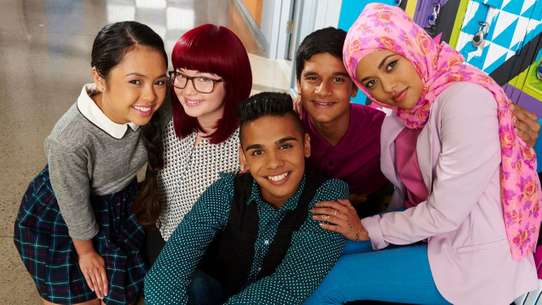 #21 - #NotOkay
Season 1 - Episode 4 - Aired Jan 7, 2016
Sexist comments are made to Maya and she decides to do something about it. Shay's parents want to meet Tiny. Tristan begins a new romance to deal with his jealousy.
54 votes
Writers:
Alejandro Alcoba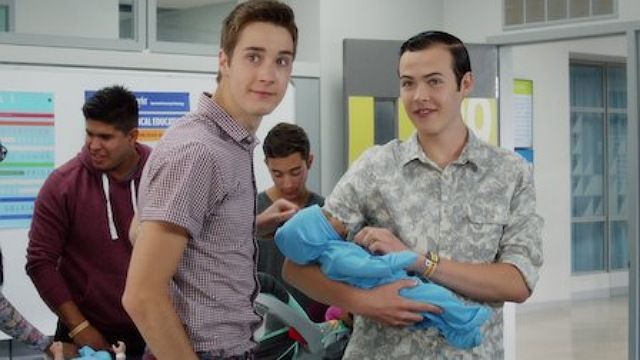 #22 - #CheckYourPrivilege
Season 2 - Episode 3 - Aired Aug 2, 2016
Frankie organises a diversity mixer to fix things with the Northern Tech team and hold onto her position. Tristan, worried about pressuring Miles and straining their relationship, takes over their robot baby assignment. When Yael's app goes viral, she has to choose between her integrity and her success.
55 votes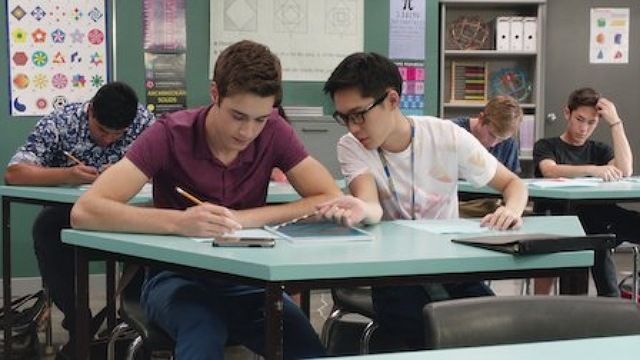 #23 - #RiseAndGrind
Season 2 - Episode 8 - Aired Sep 6, 2016
Miles and Tristan run into relationship troubles when they disagree on the importance of sex. When a dancing opportunity presents itself to Zig, he's eager to prove himself and turns to Esme for help. Meanwhile, when Maya asks Vijay to take down his cover of her song, he responds online.
44 votes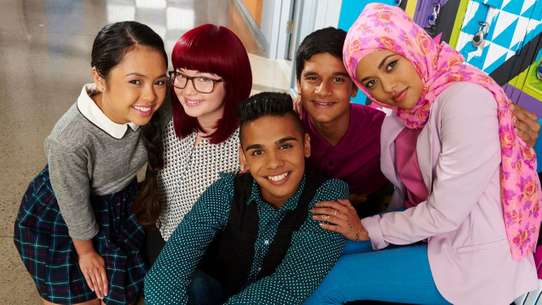 #24 - #NoFilter
Season 1 - Episode 2 - Aired Jan 5, 2016
Zoe learns that Grace has a serious illness and tries to comfort her; Miles gets in trouble for venting about his mother's new man, which leads him to express his anger towards restrictions in free speech; Frankie is depressed and confides in a boy she meets online.
68 votes
Writers:
Courtney Jane Walker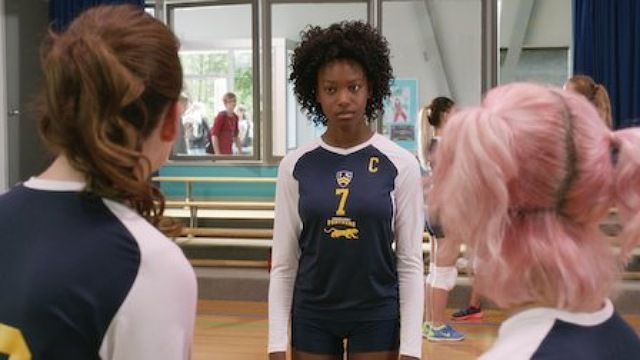 #25 - #TurntUp
Season 2 - Episode 2 - Aired Jul 26, 2016
Hunter realises he must accept professional help. Shay considers whether or not she can defend Frankie. Angry, Zig blames Maya for everything that happened between.
63 votes
Writers:
Courtney Jane Walker