The BEST Episodes of Defendant
Every episode ever - ranked by fan votes!
Last Updated: Sep 19, 2021
Park Jung-Woo is a prosecutor at Seoul Central District Prosecutors' Office. One day, he wakes up and finds himself in locked up at the police station. He has temporary amnesia. Park Jung-Woo is falsely accused and is sentenced to death. He must struggle to prove his innocence.
Watch Now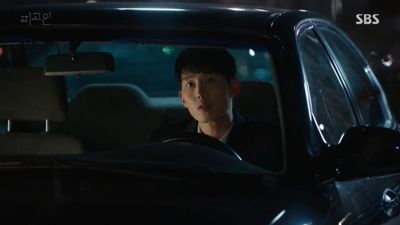 #1 - Bad People
Season 1 - Episode 5 - Aired Feb 6, 2017
Prison life is hard, especially for a former prosecutor experiencing memory loss one week before his appeal. Even so, Jung-woo works hard to remember what he can in spite of his challenges. Eun-hye runs into problems as well, but she's proving to be tireless in pursuit of the truth, while Min-ho must face just how different he is from Sun-ho as he tries to live convincingly as his brother. It turns out that he isn't the only one struggling to step into someone else's life.
62 votes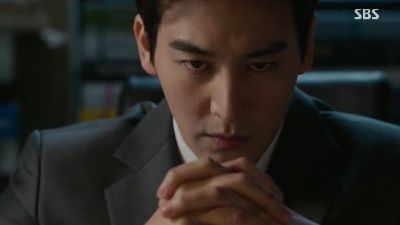 #2 - Doorbell
Season 1 - Episode 4 - Aired Jan 31, 2017
New revelations mean that Jung-woo has to reassess who's on his side and who he can trust, and he struggles to find clues to jog even the smallest pieces of his lost memories as time begins to run out before his next court date. While Jung-woo gathers his resources on the inside, Eun-hye tries to figure out how she can help him from the outside—but first, she has to find a way to convince Jung-woo that he needs her by his side.
63 votes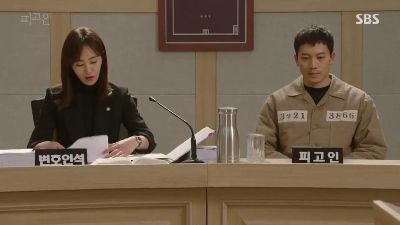 #3 - Who Are You?
Season 1 - Episode 6 - Aired Feb 7, 2017
Things have never looked so bleak for Jung-woo, as it seems the whole world is convinced of his guilt and is hell-bent on putting him away, even if they have to use less than ethical means to do it. Jung-woo still has some allies, but the few clues that offer hope are disjointed and weak in the face of a prosecution team that's hiding a winning card up its sleeve.
61 votes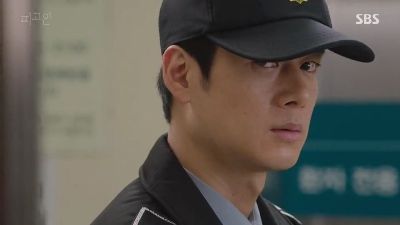 #4 - Ha Yeon
Season 1 - Episode 10 - Aired Feb 21, 2017
If you thought you were at the edge of your seat before, this episode will have you literally hanging on for dear life as all the players on the board begin to move into position for the next battle in this ongoing war. Loyalties that have been shifting for a while solidify into action for one side or the other, and our intrepid hero prepares to undertake whatever means may be necessary in order to get to his beloved Ha-yeon.
36 votes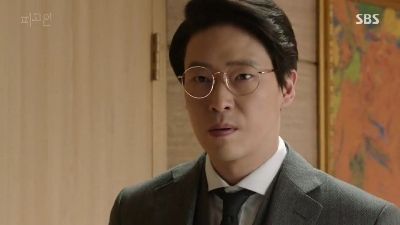 #5 - I Can't Remember
Season 1 - Episode 2 - Aired Jan 24, 2017
After the prey he was chasing turns around and starts hunting him, Jung-woo wakes up to a nightmarish reality, and he begins to understand that no matter how many times he runs away from what happened, it's going to keep catching up to him. But there are so many gaps in his memory that it's impossible to know the truth, and while he's not without allies, they're just as much in the dark as he is.
62 votes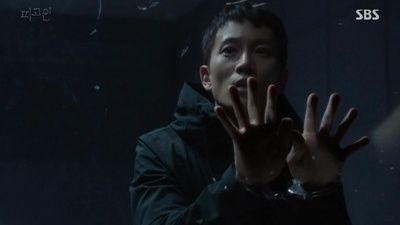 #6 - Seong Kyu
Season 1 - Episode 7 - Aired Feb 13, 2017
In the aftermath of Jung-woo's appeal, everyone prepares for their next step. Jung-woo is thrown a lifeline, leading to a breakthrough, but being trapped in prison means that no one will listen to what he has to say. Somehow, he has to find a way to be heard, now more than ever. Increasingly desperate, how much more can Jung-woo bear in his fragile state?
63 votes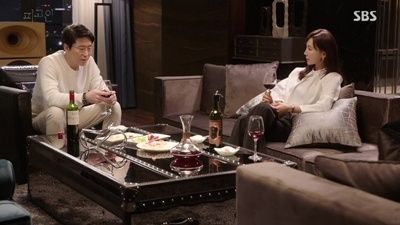 #7 - There's No Other Way
Season 1 - Episode 8 - Aired Feb 14, 2017
Jung-woo continues to remember bits and pieces of his past, and as he begins to reconstruct the events of the night he lost everything, he realizes that he has very few options now. Time is running out before his fate is decided for him, and even the new information available to him won't do him any good when he's locked up in prison. But he's a man on a mission, and he's determined to find a way.
63 votes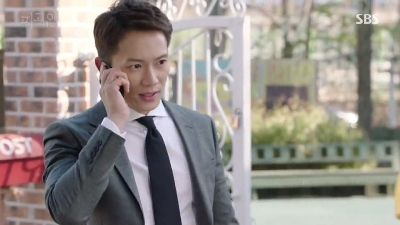 #8 - Where Am I?
Season 1 - Episode 1 - Aired Jan 23, 2017
Ji Sung is riveting as a prosecutor who suddenly finds himself on the wrong side of the prison bars, and Eom Ki-joon is not to be missed playing dual roles. This episode takes viewers from cute to tragic, with not a second wasted as we are dropped into Jung-woo's present, which contrasts ever so sharply with his idyllic past. As a prosecutor, Jung-woo was committed to finding the truth, and he will need that resolve now more than ever.
65 votes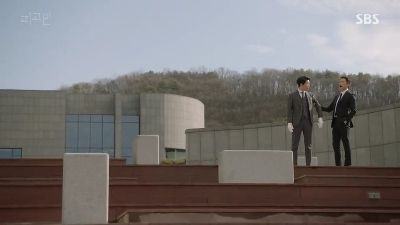 #9 - Park Bong Goo
Season 1 - Episode 3 - Aired Jan 30, 2017
There is a huge difference between the idea of questioning everything or nothing. Jung-woo has become white noise, rendering his questions something to be ignored, with those around him taking his guilt for granted because they consider his case closed. His struggle to comprehend what he can't remember is exhausting, but somewhere deep within, Jung-woo's commitment to the truth still flickers. It is somehow exhilarating to slowly discover the truth at the same time that Jung-woo does. That journey just became less lonely as Jung-woo has finally found an ally in public defender Seo Eun-hye, the one person who won't ignore him. Unfortunately, Jung-woo's situation looks like it'll get worse before it gets any better.
64 votes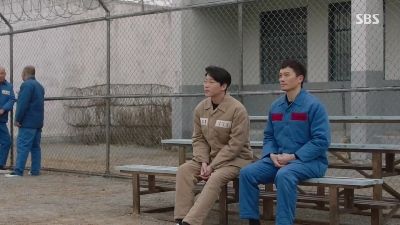 #10 - It Was You!
Season 1 - Episode 9 - Aired Feb 20, 2017
There are some difficult goodbyes to endure, but one of Jung-woo's greatest worries has to do with his disappearing memories. Jung-woo focuses on finding his daughter, but his new cellmate threatens his resolve, complicating his already difficult situation, while Min-ho is about to discover just how resolute Jung-woo remains even after everything that he's been through.
35 votes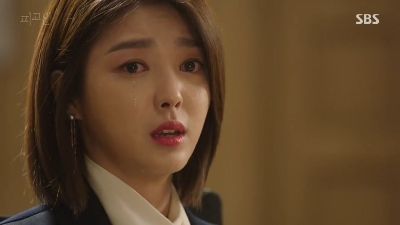 #11 - The End
Season 1 - Episode 18 - Aired Mar 21, 2017
Victory seems within Jung-woo's grasp, but as always, Min-ho has more tricks up his sleeve than our righteous prosecutor can anticipate, and he's always willing to play dirty. Has this villain run out of time and allies, or will he be able to slip through the cracks of a corrupt system once again? Jung-woo and his motley crew are determined to prove that this time, Min-ho won't get to have the last laugh.
10 votes
#12 - Prison Break
Season 1 - Episode 11 - Aired Feb 27, 2017
Jung-woo has come a long way since he woke up with no memory of his past few months, since he now realizes that he needs help to protect what is most precious to him. Luckily, he finds himself surrounded by some very capable people who are on his side. As Min-ho forces him to take part in a dangerous game, at the very least, Team Jung-woo is no longer just a party of one.
6 votes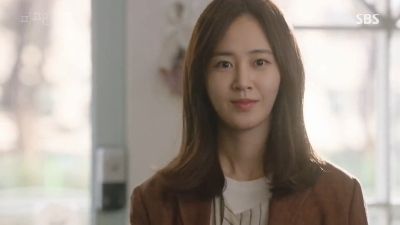 #13 - You're Under Arrest
Season 1 - Episode 17 - Aired Mar 20, 2017
With Jung-woo back to doing what he does best, he's close to finally catching up to his ultimate goal: Min-ho. But Min-ho always manages to be one step ahead of him, so it's now or never if Jung-woo hopes to finally bring his wife's murderer to justice. Will Min-ho manage to walk away from the law yet again by using his endless stream of connections, or has his moment of truth finally arrived?
6 votes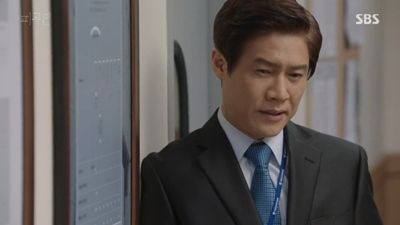 #14 - Ha Yeon
Season 1 - Episode 14 - Aired Mar 7, 2017
It's a tense and emotional episode as Jung-woo fights his hardest to get to Ha-yeon despite the obstacles that face him at every turn. Jung-woo and Min-ho are locked in a battle of wits and nerve, and as they get closer to their final confrontation, one of them moves beyond rage to cool and deadly calculation, while the other starts to become truly unhinged.
6 votes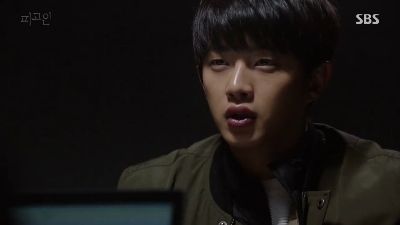 #15 - I Won Again
Season 1 - Episode 15 - Aired Mar 13, 2017
Jung-woo has his hopes set on winning a retrial, but there are always surprises where Min-ho is concerned. There seems to be no limit to what Min-ho will do to protect himself, but Jung-woo isn't the only one who poses a threat. He doesn't realize it yet, but there is a challenge to his authority being planned by someone close to him. For now, Min-ho is confident that he can't be stopped, and he becomes bolder with each passing day.
7 votes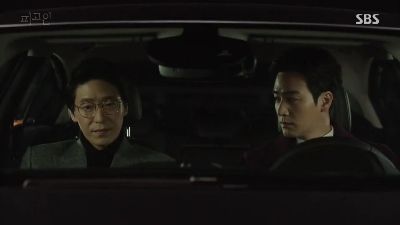 #16 - The Escape
Season 1 - Episode 12 - Aired Feb 28, 2017
It's a nail-biting hour as Jung-woo and his co-conspirators plot the most dangerous mission of their lives. Will they be able to outsmart and outmaneuver their adversaries, or will the many obstacles that lie between them and freedom ultimately lead to a crushing defeat? Only one thing is certain—it's going to be a hell of a ride.
8 votes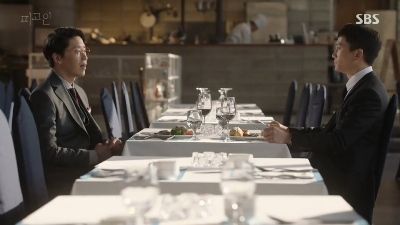 #17 - Jennifer Lee
Season 1 - Episode 16 - Aired Mar 14, 2017
This episode flips us up, down, sideways, and upside down with every new development. We're nearing the home stretch now, and as all the plot threads start to converge, our hero and villain are on a collision course with each other that can only end with destruction for one of them. But will evil continue to win, or can good eventually prevail?
7 votes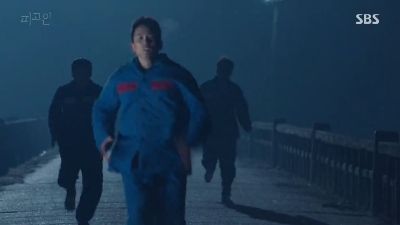 #18 - I Won
Season 1 - Episode 13 - Aired Mar 6, 2017
A successful escape is only the first of many hurdles that our fugitives must face. The good guys are on the run as Jung-woo looks forward to a long-awaited reunion with Ha-yeon—that is, unless Min-ho finds her first. Fortunately, Sung-kyu and Eun-hye are ready to go above and beyond the call of duty, but will their efforts be enough to counter Min-ho's constant interference?
8 votes