The Best Episodes of DCI Banks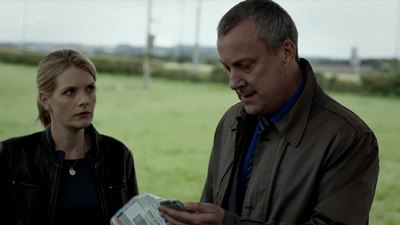 #1 - Piece of my Heart (2) 8.10
Season 3 - Episode 4
Banks learns that Jack Barber arrested Martin for John Gaunt's manslaughter when he was a constable but Jack denies forcing a confession. However he visits Martin to demand the hand-over of a tape the group buried. With Annie off the case for personal reasons Banks and Helen visit the band, who are planning to reform and hear that Ian Bassett was due to give Matt an interview before he was murdered. Banks finds that both Jack and the band members close ranks when he mentions the tape, especially after Martin kills himself having given the tape to David Hornby, The police discover that the Crystal Kiss's moment has gone and that the killer was desperate to make money for a very dubious reunion, something which also involved Jack Barber. At the same time Banks' private life suffers upheaval when his daughter Tracy turns up unannounced, having dropped out of college.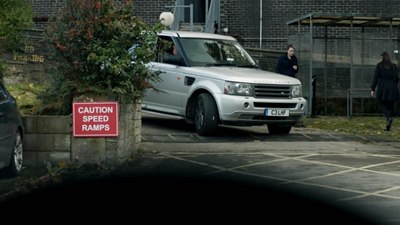 #2 - Bad Boy (2) 8.03
Season 3 - Episode 6
Following the disastrous raid Helen is suspended but she tells Banks that her colleague Trethowan reentered the house after the event, leading them both to surmise, correctly, that he was covering up for his girlfriend, the policewoman who Tasered Peter Doyle and Helen is exonerated. Meanwhile Kitson takes Tracy to Jenkins' house, where he intends to hold her as a hostage in return for the gun. However Jenkins ultimately admits to Banks that he is terminally ill and the reappearance of his long-lost illegitimate son, by whom he wanted to do right before dying, angered Kitson to the point of murder . Tracy is ultimately returned to her father.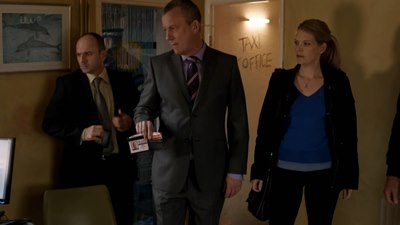 #3 - Wednesday's Child (2) 7.96
Season 3 - Episode 2
Campbell admits to kerb crawling but claims to have met Kyle in the arcade by chance and sent him home whilst the dead boy is named as Andre Petri, who died of a heroin overdose and lived near the Heaths. His sister tells Annie that she was amazed how flush he was and it turns out that the arcade was the recruiting ground for under-age drug dealers. Banks suspects the leader is Chivers, a cab driver with previous convictions, who has disappeared with a female accomplice but Helen believes that Katy is not so innocent and is involved with Chivers to get Paul to pay a ransom which he will share with her. Annie shadows Paul as he delivers the money but loses him. Eventually Banks catches up with Chivers and finds that things are not as they first appeared to be.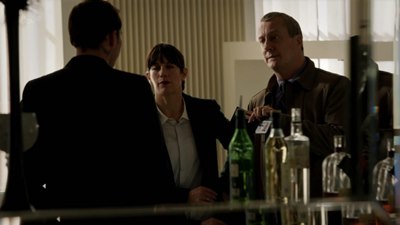 #4 - Bad Boy (1) 7.96
Season 3 - Episode 5
Club DJ Richard Martin is run off the road and subsequently shot in the head, leaving the perpetrators to dispose of his body and his car, as well as the gun used in the shooting. When the gun turns up in the bedroom of Erin Doyle, the daughter of Banks' long-term neighbours, Banks decides to act quietly to remove the gun without fuss. However, DI Morton overrules him, forcing him to follow procedure, organizing a full-blown raid which results in Erin's father, Peter Doyle, being tasered resulting in a heart attack. As Banks, Blackstone and Lang investigate Martin's death, Annie is forced to conduct an official investigation into Helen's actions, an investigation which threatens to destroy Banks' team. As the team identify Jaff Kitson as the possible murderer, Erin reveals that Jaff's new girlfriend is none other than Banks' daughter, Tracy. Banks has to decide between his family loyalties, his moral actions and the hope of a relationship with Annie in order to secure the safety of his daughter. But which will he choose?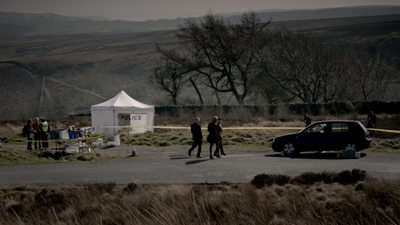 #5 - Strange Affair (1) 7.91
Season 2 - Episode 1
DCI Banks receives a disturbing phone message from his estranged brother Roy and heads to Harrogate to find him. Meanwhile at a murder scene, the team is introduced to new recruit Helen Morton, who quickly alienates her colleagues with her tactless style. She then makes matters worse when she finds evidence linking Banks to the victim's body and speculates he could be a suspect. Unaware everyone is searching for him, Banks begins to delve into Roy's life and soon uncovers questionable business transactions and associates.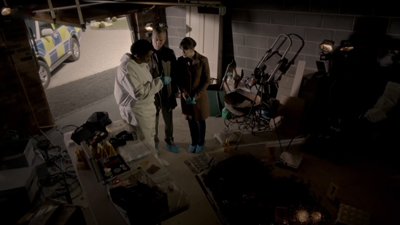 #6 - Dry Bones That Dream (1) 7.89
Season 2 - Episode 3
A professional hitman bursts into the luxurious family home of accountant Keith Rothwell and shoots him in cold blood. Banks is instantly struck by the strange reactions of the victim's family and evidence comes to light that Rothwell has been living a secret double life. Now investigating the murder of a victim with two identities, Banks and Morton discover a possible link to a major money-laundering operation and are plunged into a high-profile fraud investigation with political ramifications.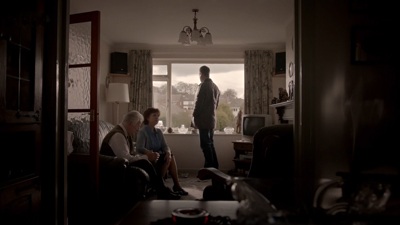 #7 - Strange Affair (2) 7.80
Season 2 - Episode 2
Banks visits his childhood home to break the news of Roy's death, and his parents plead with him to find out what happened. Defying Morton, he returns to the station in an attempt to lead the investigation into the murders of his brother and Jennifer Lewis, and both officers are convinced the key to cracking the cases lies with a woman being treated at a clinic.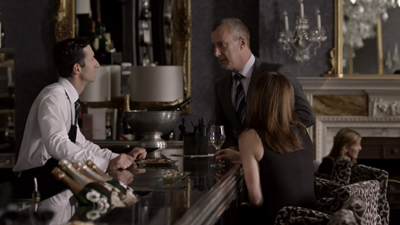 #8 - Cold is the Grave (2) 7.79
Season 1 - Episode 6
Emily Rydell has apparently been brutally beaten to death and DCI Banks quickly ends up being in the middle of a murder investigation with many suspects. After a surveillance operation establishes a link between the murder of Charles McKay and Brian Clough, Banks and Annie soon work out that the two cases have to be connected.
Directors: Bill Anderson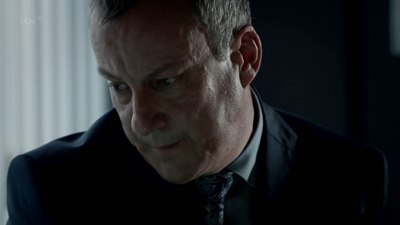 #9 - Piece of my Heart (1) 7.77
Season 3 - Episode 3
Matt Barber, whose father Jack is a respected high ranking policeman, and is now a London-based journalist is found murdered in a holiday chalet, owned by Liz Forbes. Liz was the singer with a 1980s band the Crystal Kiss, along with Martin Soames, who is the chalets' caretaker. Matt was seemingly investigating the death of another band member John Gaunt, over thirty years earlier, which, at the time appeared to have been an accident. The remaining band member Ian Basset had returned to England from abroad just before Matt died. He approaches Liz and Martin with the idea of reforming the group - a suggestion made to him by Matt, of whose death he is seemingly unaware. At the same time Martin's lawyer David Hornby is discovered to have been paid by Matt and his finger prints are found at the chalet. He is also the father of Annie's baby.
Directors: Ed Bazalgette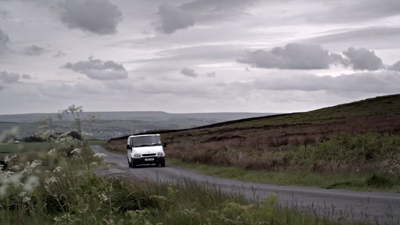 #10 - Cold is the Grave (1) 7.73
Season 1 - Episode 5
An armed robbery ends up taking a much darker twist after the culprit is brutally murdered in his own home. Before DCI Banks can start to unravel the case, Chief Superintendent Gerry Rydell, makes a personal plea for Banks to look for his missing teenage daughter. Some naked photographs found on the Internet by Rydell's wife, Rosalind, makes it look like that she could be in London. Banks reluctantly agrees to help and manages to track Emily down to the home of a drug dealer. Emily refuses to come back home with him but changes her mind. Annie, who has been leading the investigation into the robber's murder whilst Banks has been away, thinks that the robbery could have been staged, but the victim's accomplice refuses to talk. After Emily contacts Banks and suggests that she has seen one of Clough's associates in Leeds, Banks wants her to tell him everything she knows about Clough. Emily refuses to tell Banks anything though. After a battered body is found in an Eastvale nightclub, Banks is shocked to discover that the victim has been identified as Ruth Walker, somebody Emily knew whilst in London. After the true identity of the victim is revealed though, both Banks and Annie find themselves involved in a conspiracy which has changed both investigations hugely.
Directors: Bill Anderson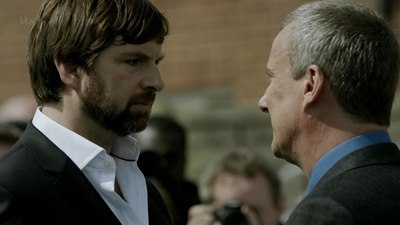 #11 - Wednesday's Child (1) 7.73
Season 3 - Episode 1
11-year old Kyle Heath escapes a couple claiming to be social workers who try to force him into their car but next day his mother Katy tells Banks and Helen that they returned and abducted him and the phone number they gave her is false. Mr and Mrs Harris who live opposite confirm the visit but are critical of Katy's parenting and Kyle's behaviour. When heroin is found in the floor-boards of Katy's house Annie believes Kyle was taken to force Katy to give them to the abductors but Katy denies knowledge of it. She suggests Kyle's father, her estranged partner Paul Cain, is the culprit though evidence suggests that Kyle is the actual drug dealer, earning money to spend at an arcade with headmaster Mark Campbell. Then a young boy's corpse is found - though it is not that of Kyle.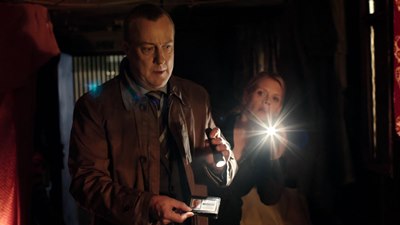 #12 - What Will Survive (2) 7.72
Season 4 - Episode 2
The officers are dismayed to learn the arson attack on the Osgoods' house has injured Michael and killed his son Robbie, and local bully Gary McCready is soon questioned. As the investigation into Katrin's murder continues, the body of an older man who died of natural causes is found buried near her grave, and when Banks suspects Jason McCready abducted missing Annika, he uncovers a shocking secret. Meanwhile, the detective gives a moving speech at his mother's funeral, and the ceremony brings him closer to his father.
Directors: David Richards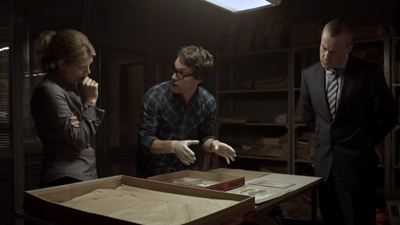 #13 - Playing with Fire (2) 7.68
Season 1 - Episode 2
After Tom McMahon becomes the third victim following some suspicious fires, Alan realises that he is now attempting to catch a serial killer. His superiors warn him to keep his distance from the Aspern family who are trying to lodge an official complaint against him. Banks is determined to locate the ringleader of the art forgery scam which links two of the victims. Annie continues to see Mark Keane, despite Banks' warnings. After Banks finally discovers the true identity of 'Morrison', he quickly realises that Annie could be in real danger.
Directors: Paul Whittington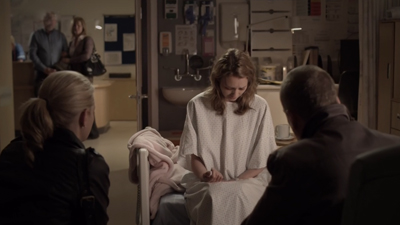 #14 - Friend of the Devil (2) 7.65
Season 1 - Episode 4
DC Templeton's body is discovered, and Annie becomes convinced that the murder is connected to that of Lucy Payne. The suspect in the Daniels murder case is cleared, so DCI Banks must establish how the real murderer was able to avoid detection.
Directors: Bill Anderson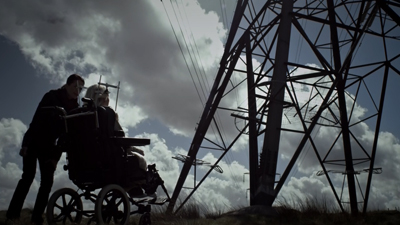 #15 - Friend of the Devil (1) 7.44
Season 1 - Episode 3
DCI Banks assigns DS Cabbot as SIO when the mutilated body of a woman is found on the Yorkshire Moors, while he investigates the murder of a teenaged girl whose body has been found in a storage room. Annie discovers that her victim was Lucy Payne.
Directors: Bill Anderson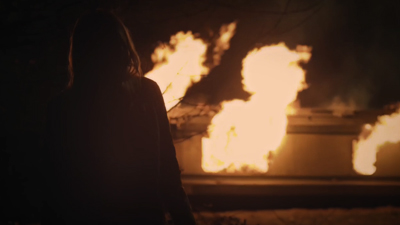 #16 - Playing with Fire (1) 7.36
Season 1 - Episode 1
In the first episode, DCI Alan Banks is taken to a canal where there has been a fatal fire. The crime is far from straightforward, and as another body is discovered the motive, as well as the intended victim, become increasingly unclear. However, the discovery of what appears to be a Turner landscape suggests that at least one of the victims was involved in an art forgery scam.
Directors: Paul Whittington