The BEST Episodes of Crazy, Confused, Normal
Every episode ever - ranked by fan votes!
The show's plot revolves around humorous situations involving three generations of the Fazlinovic family living in a Sarajevo apartment. The oldest of the family is Izet. Izet has a son Faruk, who in turn has a son Damir.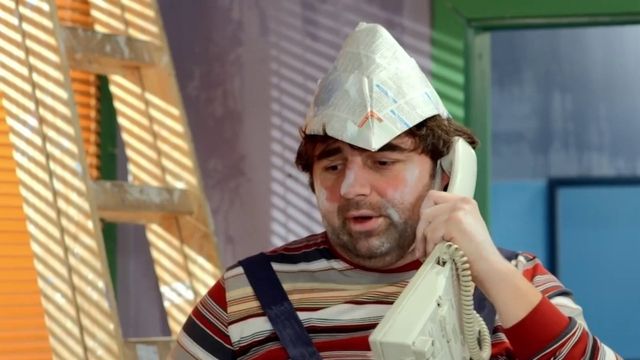 #1 - Rat do zadnje kapi maksuzije
Season 8 - Episode 20 - Aired Oct 26, 2015
2 votes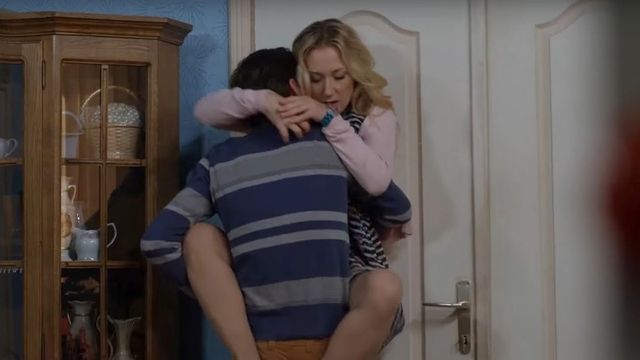 #2 - ...bolestan samo 999
Season 10 - Episode 9 - Aired Jul 4, 2016
1 votes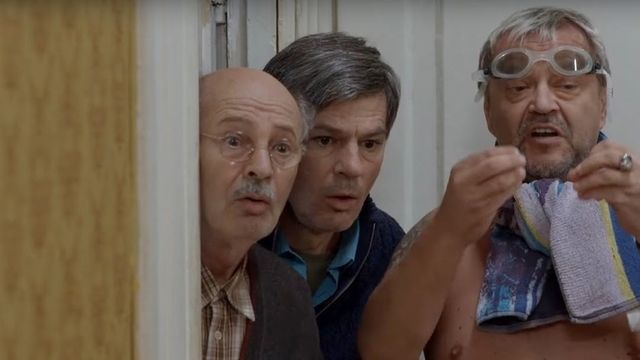 #3 - Kad čovjek tone i za vrelo gvožđe se hvata
Season 10 - Episode 13 - Aired Jul 8, 2016
1 votes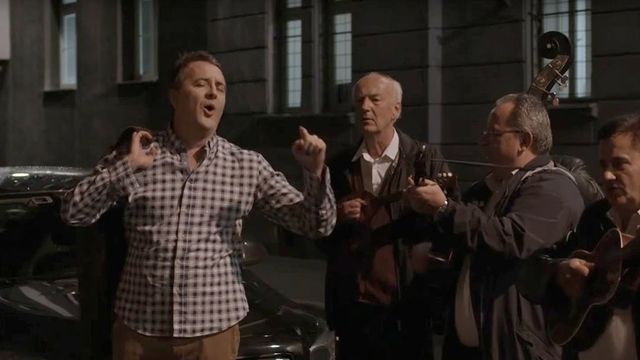 #4 - Žena treba da je što gluplja, a drvo što tvrđe
Season 10 - Episode 16 - Aired Jul 11, 2016
2 votes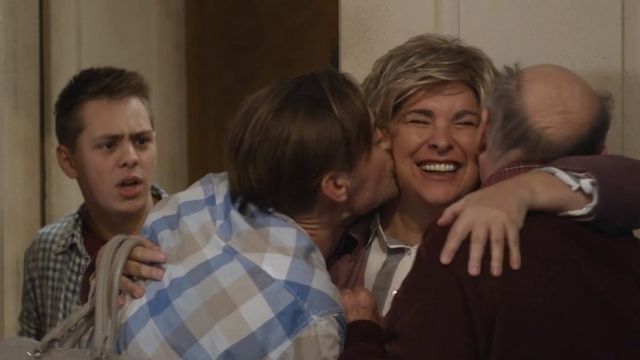 #5 - Ko te rodi takvoga
Season 11 - Episode 1 - Aired Feb 17, 2020
1 votes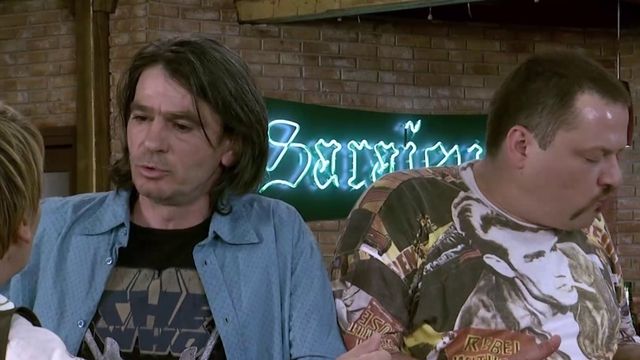 #6 - Kokosinjac
Season 2 - Episode 8 - Aired Oct 26, 2008
Usled skupoce Izet nabalja kokoske i stavlja ih na balkon. Enes trazi ko je stavio kokosi na balkon i Izet ih pusta u sobu. Faruk dovodi Stefanela pevaca koji je veliki cistunac i boji se bilo kakvih zivotinja i nehigijene da naprave dogovor. Kada vidi kokos Stefanel pada u nesvest.
30 votes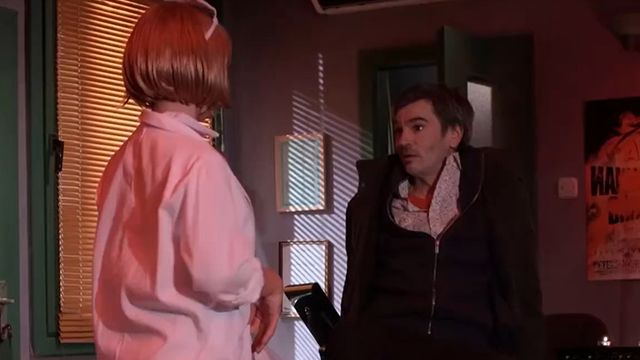 #7 - Izet je u ratarskom biznisu, a Faruk se navukao na lijepak
Season 8 - Episode 11 - Aired Oct 7, 2015
2 votes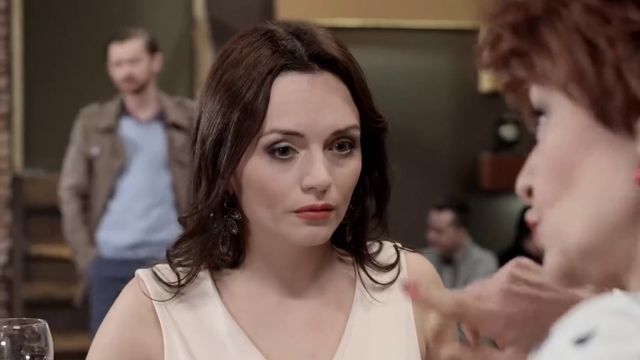 #8 - Faruk u potrazi za prijateljima, a Izet za preljubnicima
Season 8 - Episode 15 - Aired Oct 17, 2015
2 votes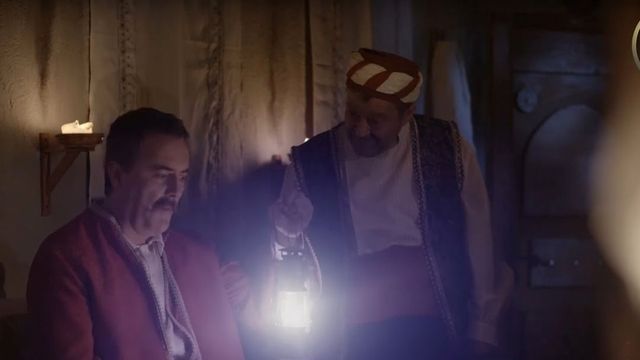 #9 - Gde žensko buči, tu muško muči
Season 10 - Episode 14 - Aired Jul 9, 2016
2 votes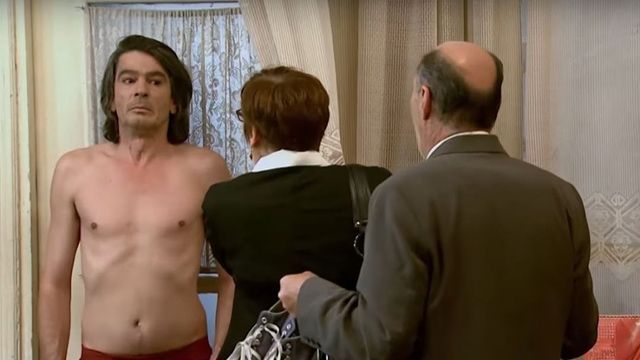 #10 - Dejton
Season 2 - Episode 14 - Aired Dec 7, 2008
Faruk isplacuje Dini za rad na hitovima 11000 Maraka. Takodje u kucni budzet unosi 11000 maraka i dolazi na ideju sa Damirom i Izetom da kupe nov auto a da wolciku prodaju. Wolciku naravmno na auto pijaci kupi Dino koji pored auta kupiu i fals vozacku , a i Marija ga prevari i porda mu sliku za velik novac. Situaciju komplikuje susret Izeta i damirove devojke na izlozbi slika jer je damir sa drugom devojkom u stanu a i Izet cuvsi das je stan prazan od devojke ode u stan, u kome je pored i damira i ljubavnice Faruk sa cerkom od gospodje koja dodje u stan sa izetom.
3 votes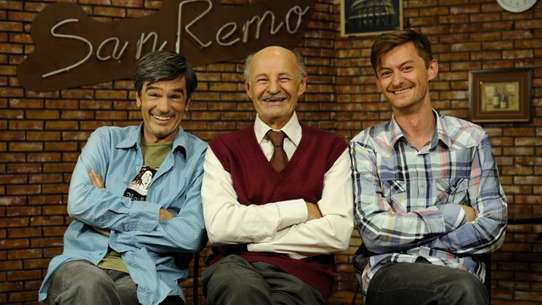 #11 - Ginekologija i pita od višanja
Season 3 - Episode 10 - Aired Mar 7, 2010
4 votes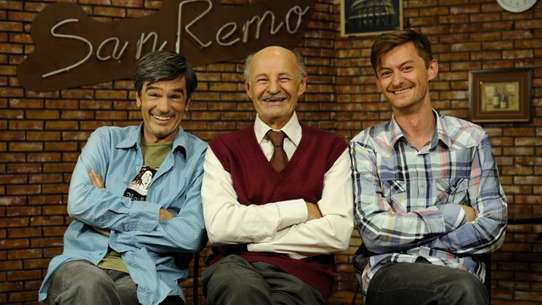 #12 - Put putuje reufaga
Season 3 - Episode 19 - Aired May 9, 2010
2 votes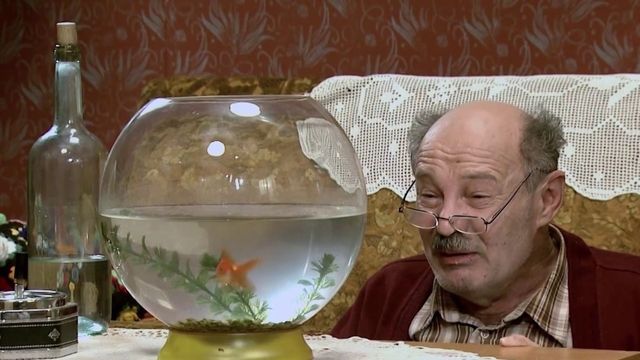 #13 - Zlatna ribica
Season 2 - Episode 19 - Aired Jan 11, 2009
Tanja poklanja faruku zlatnu ribicu. Izet pijan misli da je zlatna ribica carobna i trazi da mu ispuni zelju da polugola zena protrci kroz kucu. U drugoj sobi Faruk i Tanja krecu da vode ljubav i Tanja vidi misa i uplasi se protrcionako polugola kroz sobu u kojoj je izet. Izet zeli da se obogati misleci da ribica stvarno ispunjava zelje i trzi 1.000.000 eura. Damir cuje za sve ovo i glasom oponasa ribicu i kaze da mu je prebacila pare u njegov crni fond, ovaj sav srecan pogleda u svom crnom fondu ali se razocara kada vidi da nema nista novo. Damir uspeva da nadje crni fond i uzima 200 maraka za egzit.
3 votes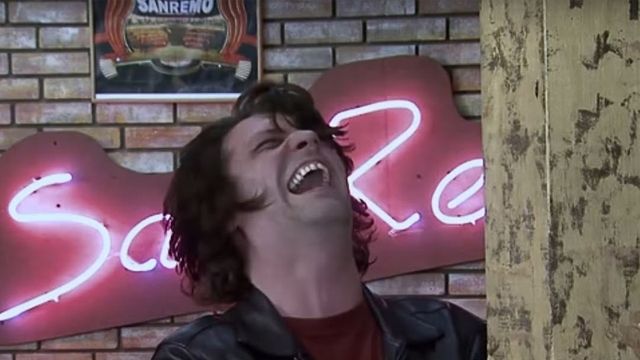 #14 - Put na sjever
Season 5 - Episode 24 - Aired Apr 7, 2013
Svi fazlinovici u problemu se sastaju u kuhinji i svaki od njih iznosi svoj problem. Izet dobija karte za Svetsku ali zeli da ide sam a da ostale karte vrati. Oni svi odlaze na put alii....
2 votes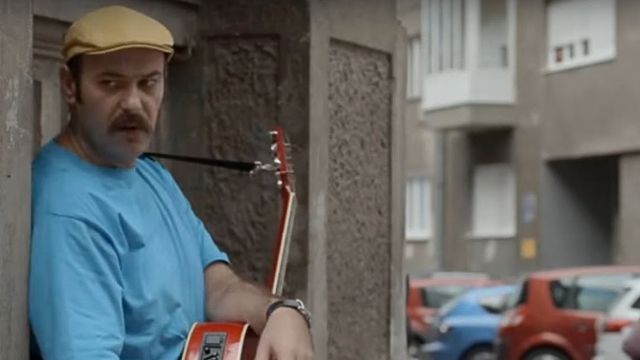 #15 - Ne vjeruj slijepcu
Season 6 - Episode 7 - Aired Nov 17, 2014
Barbara i Damir žele obnoviti svoju vezu te Barbara da bi dokazala da se promijenila, preuzima na sebe održavanje kuće. Kufe da bi pospješio zaradu pjevajući na ulici, maskira se u prosjaka. Mentoru je u uho ušla voda dok se kupao na bazenu pa ne čuje najbolje. Burek i Faruk su organizirali poslovnu večeru sa direktorom televizije koja treba otkupiti njihovu seriju. Na toj večeri Izet bi trebao prezentirati financijski plan. Međutim, Izet je popio tablete koje je Barbara čisteći kuću, slučajno pomiješala te su mu otkazali koordinacija pokreta i jezika. Dok Izet pokušava doći sebi, Faruk t...
2 votes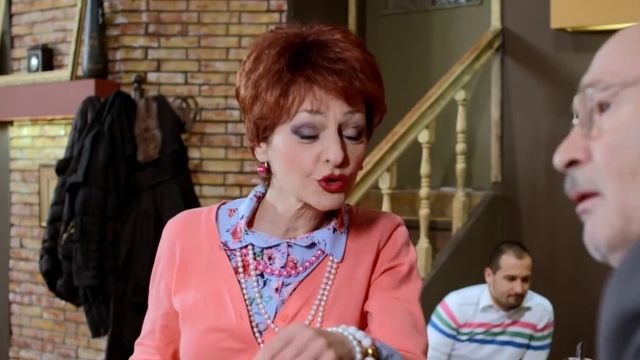 #16 - Izet se posvjetio vjeri a Faruk Suadi
Season 8 - Episode 19 - Aired Oct 24, 2015
2 votes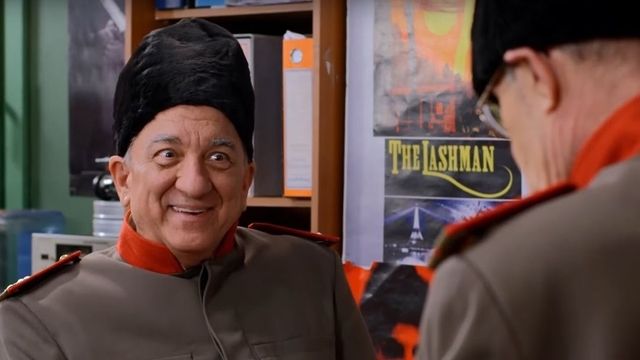 #17 - U ratu neprijatelji, u miru još i veći
Season 8 - Episode 22 - Aired Oct 28, 2015
1 votes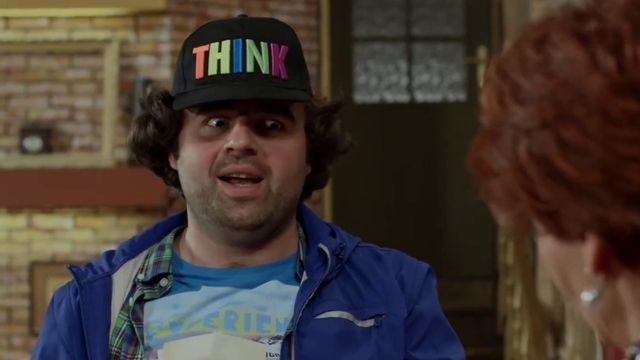 #18 - Sred pušaka bajoneta
Season 9 - Episode 1 - Aired Nov 3, 2015
2 votes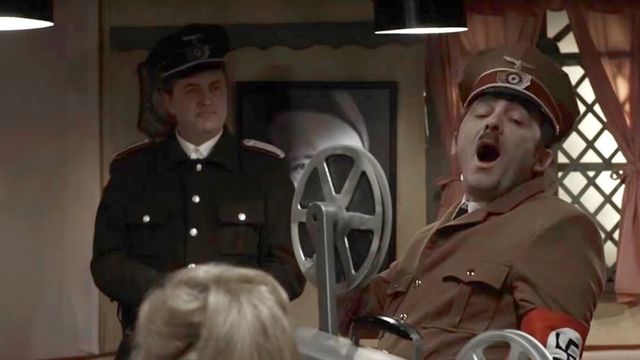 #19 - Kroz bilećki kras
Season 9 - Episode 4 - Aired Nov 9, 2015
2 votes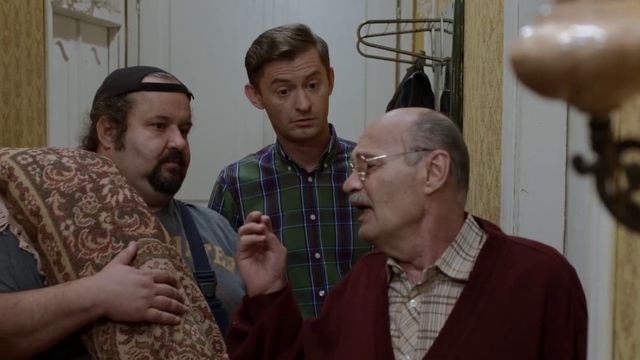 #20 - Mrtvoga drugara, husinskog rudara
Season 9 - Episode 22 - Aired Dec 28, 2015
2 votes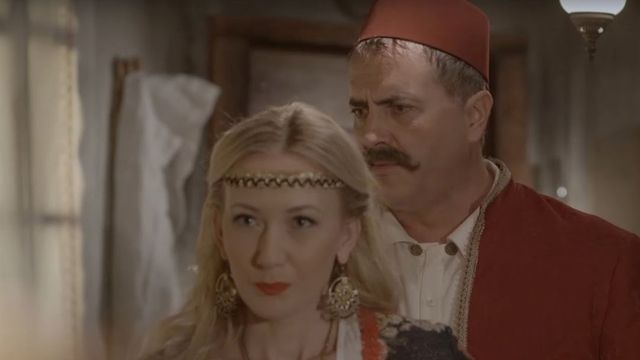 #21 - Šuga i ljubav ne mogu se sakriti
Season 10 - Episode 2 - Aired Jun 27, 2016
1 votes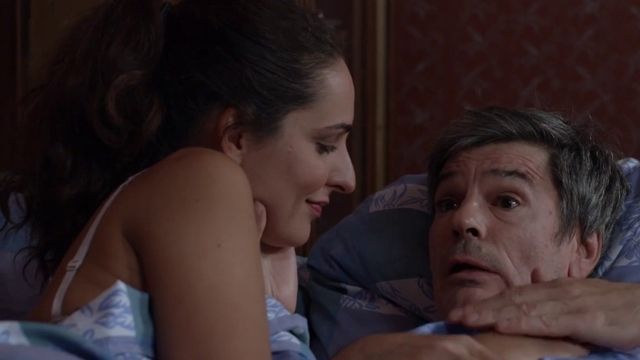 #22 - Osveta je najbolja kada se servira vrela
Season 10 - Episode 6 - Aired Jul 1, 2016
1 votes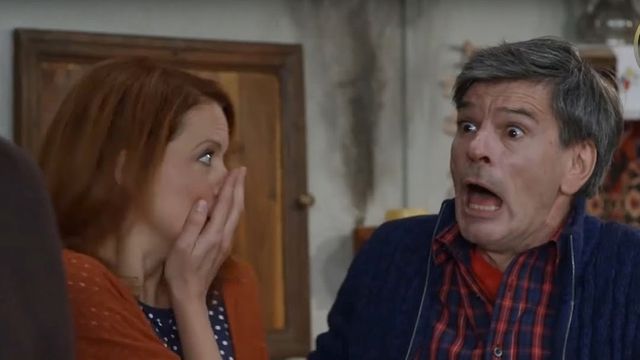 #23 - Ako žive skupa, životinje se zavole, a ljudi se zamrze
Season 10 - Episode 11 - Aired Jul 6, 2016
1 votes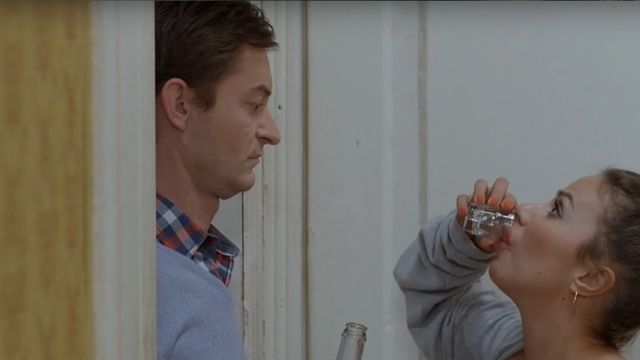 #24 - Dok je raje i muka, biće i hajduka
Season 10 - Episode 15 - Aired Jul 10, 2016
1 votes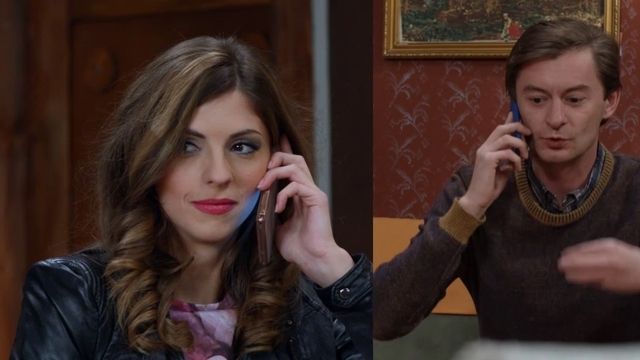 #25 - Bogatstvo mijenja ćud, rijetko na bolje
Season 10 - Episode 17 - Aired Jul 12, 2016
1 votes