The Best Episodes of Come Fly With Me
Last Updated: Nov 18, 2018
Come Fly With Me is a comedy sketch series starring David Walliams and Matt Lucas. The series is a spoof docu soap set in a busy airport featuring check-in staff to cabin crew, from pilots to paparazzi with all the principal characters played by the two stars.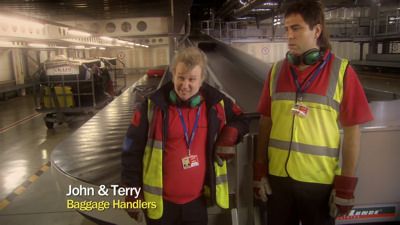 #1 - Episode 6
Season 1 - Episode 6
Peter and Judith have become involved in the dark arts of voodoo on their latest package holiday. Tommy finally has his interview to be a pilot. Fearghal hopes to win a Golden Trolley at the Steward of the Year Awards. Penny Carter has to do some work for a change. FlyLo's complete ground crew is out on strike.
Watch on Amazon
Buy on iTunes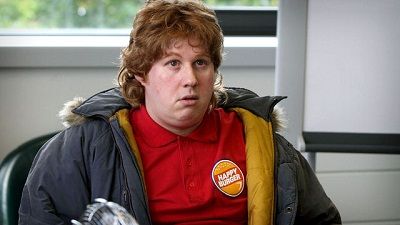 #2 - Episode 2
Season 1 - Episode 2
This week, a 'sudden wing malfunction' delays FlyLo passengers on their way to Malaga, while Melody and Taaj get tough with FlyLo's new baggage allowance regulations. We also meet Tommy, Happy Burger's newest employee and pilot-to-be, and discover what went so badly wrong for Peter and Judith on their FlyLo cruise.
Writers:
Matt Lucas

,
David Walliams
Watch on Amazon
Buy on iTunes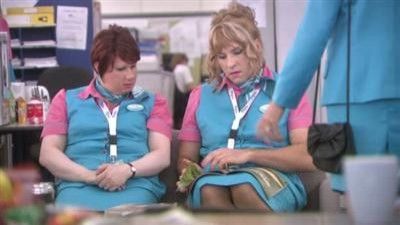 #3 - Episode 5
Season 1 - Episode 5
Immigration officer Ian Foot pulls in Taaj for questioning as part of a random security check, and viewers discover how far Fearghal is prepared to go to get nominated for Steward of the Year. Tommy Reid finally gets his chance to apply for pilot training, and the important work of dog-handler Steve Downes and his canine partner Bobo is followed as they patrol the baggage halls in Arrivals. Over on the FlyLo desks, it's Helen's last day and Melody and Keeley are about to find out which of them is going to get promotion.
Writers:
Matt Lucas

,
David Walliams
Watch on Amazon
Buy on iTunes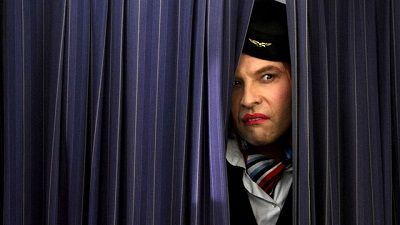 #4 - Episode 3
Season 1 - Episode 3
This week, Flylo ground crew Taaj Manzoor bumps into Harry Potter actor Rupert Grint, and Customs Officers Roberts and Stewart try to work out what to do with a truly massive drugs haul. And we meet Penny, Great British Air's snobbiest employee, as she comes to terms with passengers from the lower classes using her exclusive first-class cabin.
Writers:
Matt Lucas

,
David Walliams
Watch on Amazon
Buy on iTunes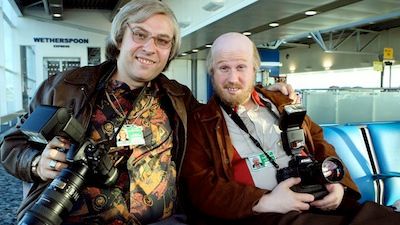 #5 - Episode 4
Season 1 - Episode 4
There's a bumpy ride ahead for husband-and-wife pilot team Simon and Jackie when Simon's one-night stand is rostered onto their flight to Barcelona. Can their marriage survive this latest turn of events? Flylo owner Omar Baba finds a new revenue stream in the upholstered comfort of his aircraft toilets, and viewers find out which member of FlyLo's glamourous check-in staff is the object of desire for Tommy Reid. Up in first class, Penny gets a discreet visit from a member of the Royal Household and there's also an exclusive behind-the-scenes look at the work of the airport's baggage handlers.
Writers:
Matt Lucas

,
David Walliams
Watch on Amazon
Buy on iTunes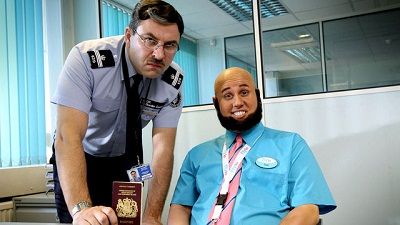 #6 - Episode 1
Season 1 - Episode 1
This week, 80-year-old Hetty Wolf takes her first ever flight with Great British Air, husband and wife pilots Simon and Jackie sort out their marriage at 35,000 feet above Sweden, and Omar Baba, owner of low-cost carrier FlyLo, is forced to do something about the lack of life-jackets on his planes. Meanwhile, Omar's most junior employee Taaj is on buggy duty, and Chief Immigration Officer Ian Foot has found a suspicious passport.
Writers:
Matt Lucas and David Walliams
Watch on Amazon
Buy on iTunes